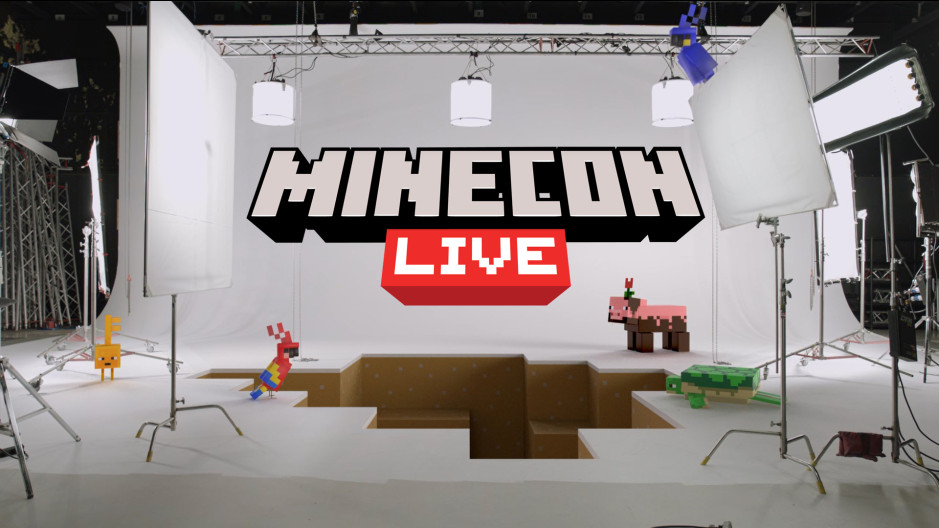 by in
The annual MINECON Live 2019 event took place on Sunday, 29 September 2019, and brought with it many exciting announcements for the game franchise. In August 2019 alone, more than a whopping 112 million people played Minecraft worldwide. Here are all the updates from MINECON Live 2019:
Minecraft Earth
Minecraft Earth is an upcoming free-to-play mobile game featuring the new Bedrock engine and AR technology a la Pokemon Go. During MINECON Live 2019, it was announced that Minecraft Earth will be launching in Early Access in October 2019, with more countries to be added weekly until the end of the year.
Pre-registration for the Early Access version of Minecraft Earth is live for Android users around the world, you can sign up right here. The Early Access version of the game will include new features such as new mob variants, crafting and smelting, and new social multiplayer experiences called Adventures, which are small slices of Minecraft worlds that you play in augmented reality in life-size.
For example, your sidewalk becomes a mine and there could be diamonds under your feet, or your local park may have Minecraft trees where skeletons lurk and you can fight them, dig down into the ground and discover an abandoned mine with treasures.
Minecraft Nether Update And More
The next major game update for Minecraft is the Nether Update, which will add new biomes, mobs, structures, blocks and visual effects to the Nether to enhance its unique and scary atmosphere.
The new update will also add the Target block (which will act as a projectile hit-detector), two new biomes (the Soulsand Valley and Netherwart Forest), as well as the all-new Piglin Beasts and Piglin mobs. The Piglins will be introducing a new civilization to the Minecraft universe.
Bees and Beehives will also be added to the game, where they will help pollinate crops and flowers, as well as the Honey Block that has many fun new mechanics like slowing down movement with its sticky texture. The bees will arrive to both Bedrock and Java before the holidays.
Besides that, the Character Creator is a new, easy-to-use system to help players make a custom character in Minecraft, with more than 100 features, including all hair, eyes, mouths, skin textures, facial hair, and body sizes available for free, as well as a range of custom accessories available for purchase. Capes will also be coming to Bedrock for the first time, with a free Founder's Cape available when Character Creator launches later this year. The Character Creator will be available in the main game as well as Minecraft Earth and characters can sync between both games.
Minecraft Dungeons
Minecraft Dungeons is an upcoming action RPG game slated for release on the PC, PS4, Xbox One, Nintendo Switch sometime in June 2020. It abandons the crafting and farming of the original Minecraft game and focuses on being a dungeon crawler game, where the player explores randomly-generated dungeons filled with randomly-generated monsters, deals with traps and puzzles, and finds treasures.
Minecraft: Builders & Biomes
Developed in collaboration with Mojang, Minecraft: Builders & Biomes is the first Minecraft strategy board game ever created. It recreates the digital game in a shared, in-person experience complete with mobs to fight and a real block of resource cubes to mine. The game will be available in Europe starting in October and in the United States starting in November.
Minecraft Festival
It's a three-day celebration that will feature interactive exhibits, inclusive gameplay, tournaments, exclusive merchandise and meet-and-greets with creators and Mojang developers, alongside our digital global broadcast. You can sign up for more information at minecraftfestival.com.
---