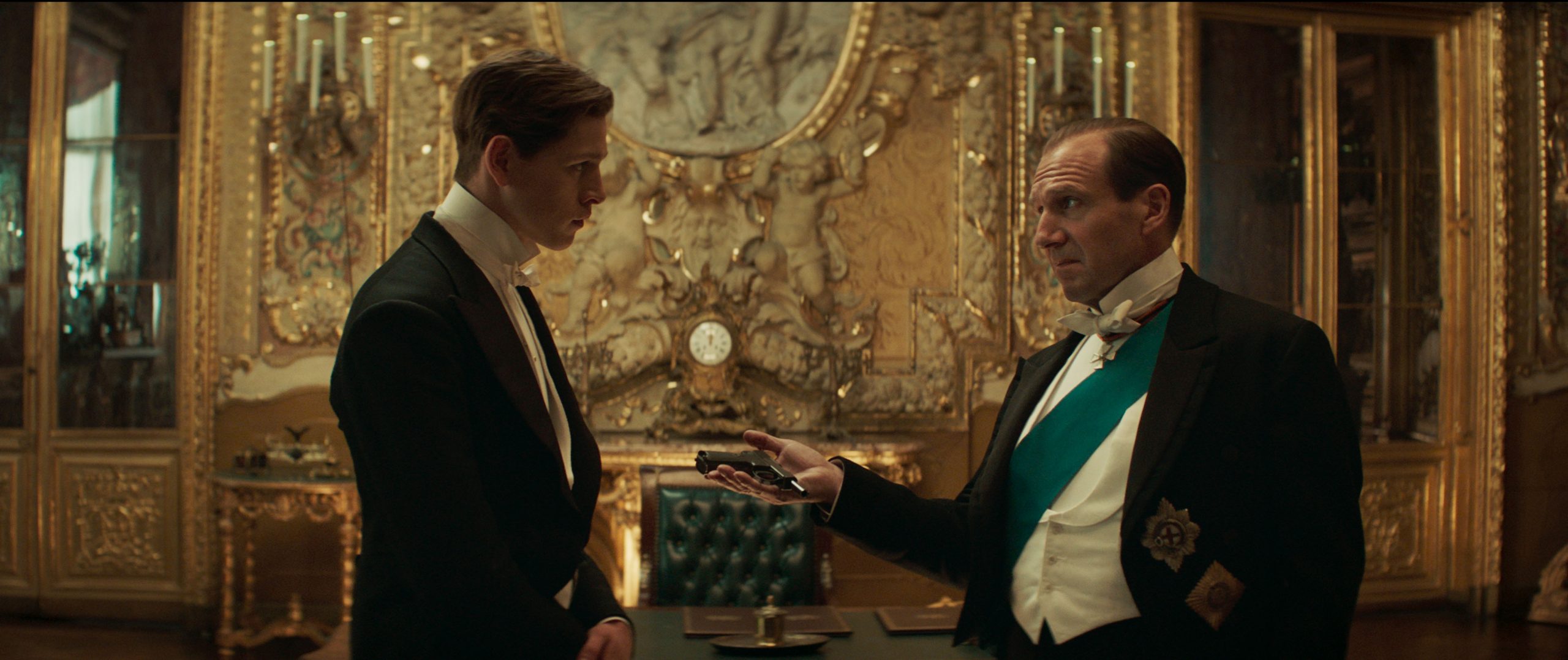 by in
20th Century Fox has released a new trailer for its upcoming The King's Man, which will act as a prequel to the previous two instalments in the franchise. While the first two Kingsman movies were riffs and smart satire on classic spy movies like the James Bond franchise, The King's Man looks to be a stylized historical epic action piece.
Set during the early days of World War I (similar to 2017's Wonder Woman), The King's Man stars Ralph Fiennes as the Duke of Oxford and Harris Dickinson as his protege Conrad, in place of the roles previously portrayed by Colin Firth's Galahad and Taron Egerton's Eggsy.
It's fascinating to note that the action scenes and fight choreography in The King's Man seem to focus more on sleek close-quarters combat involving swords and knives, which is appropriate for the era. Of course, there are still primitive rifles, machine guns and the like, as seen in the trailer.
The official synopsis reads:
As a collection of history's worst tyrants and criminal masterminds gather to plot a war to wipe out millions, one man must race against time to stop them.

Discover the origins of the very first independent intelligence agency in The King's Man.
The movie also stars Rhys Ifan (The Amazing Spider-Man), Gemma Arterton (Prince Of Persia), Matthew Goode, Tom Hollander, Daniel Brühl (Captain America: Civil War), Djimon Hounsou (Guardians Of The Galaxy), and Charles Dance (Game Of Thrones).
My favourite quote from the trailer comes from Ralph Fiennes' Duke Of Oxford:
"Our enemies think we are gentle men but reputation is what people think of you, character is what you are."
The King's Man is slated to release on Valentine's Day (14 February) in 2020. Check out the trailer below.
---