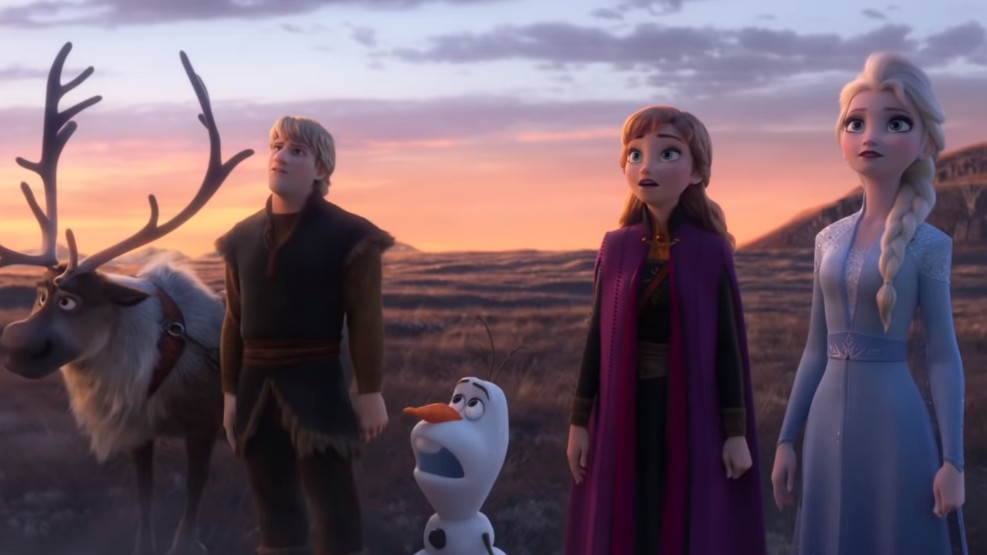 by in
Disney has unveiled a new Frozen 2 trailer, which tells us a lot more about the basic premise of the upcoming highly-anticipated sequel to one of the biggest animated hits of all time.
This second trailer reveals that Elsa and Anna first learnt of an Enchanted Forest from stories told by their parents when they were kids. It is also revealed that a voice is summoning Elsa from that location, so they decide to embark on a journey there.
Reaching there, they discover a whole tribe of people who seemingly know about magic. We meet two new characters named Matthias and Elena, who will presumably play a huge part in Frozen 2, and in learning about Elsa's origins.
From the looks of the trailer, it seems like Elsa will be too obsessed and swept up by her quest, bringing danger and harm to everyone involved. Anna will once again have to be the anchor and lightning rod for her sister, as she was in the first movie.
Frozen 2 is slated to release on 22 November 2019. In the meantime, check out the latest trailer below.
---