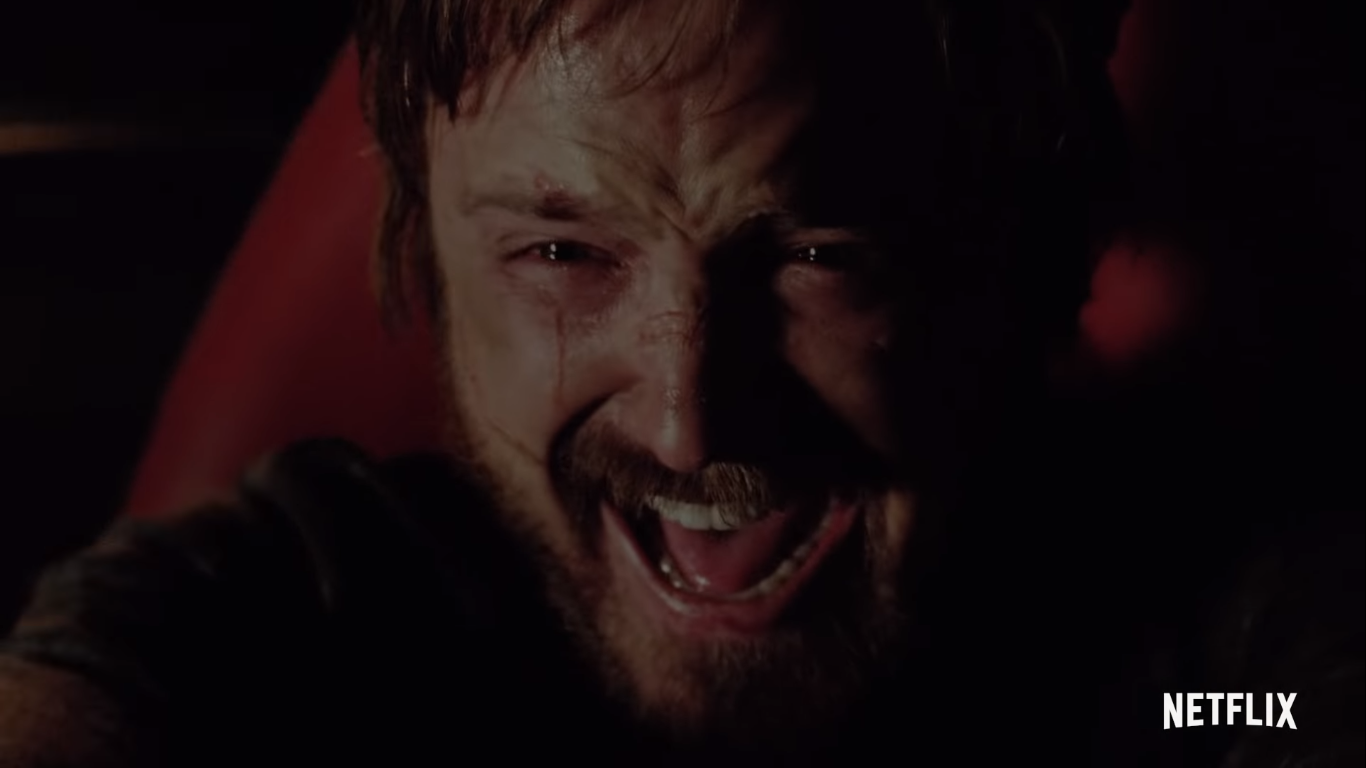 by in
We're only one month away from the premiere of Netflix's highly-anticipated El Camino: A Breaking Bad Movie. The streaming giant reminds us of that once again by releasing a new recap trailer featuring the most traumatic, painful and defining moments of Jesse Pinkman throughout all five seasons of the award-winning TV series.
Accompanied by the song "ENCHANTED" by Chloe X Halle, the trailer ends with the last-ever shot of Jesse Pinkman from the final episode of Breaking Bad, Season 5 Episode 18 'Felina', in which we see him driving away in a Todd's El Camino car, frantically crying in a state of conflicting emotions.
This could indicate that the upcoming movie will pick up directly from where the TV series left Jesse Pinkman, driving away in the car from which the movie derives its name. The official synopsis (from the new trailer) for El Camino: A Breaking Bad Movie only states:
Fugitive Jesse Pinkman (Aaron Paul) runs from his captors, the law and his past.
Actor Aaron Paul also recently posted an old picture of himself from when he was filming Breaking Bad, which is his first personal attempt at promoting the movie since it was announced last month.
El Camino: A Breaking Bad Movie is slated to release on 11 October 2019 on Netflix worldwide. In the meantime, check out the latest trailer below.
---