By Burhanudin Zamri|September 10, 2019|
If you couldn't enough of Rage 2, then there's some good news for you. The first Rage 2 major expansion is coming out on 26 September 2019, titled Rise of the Ghosts. It'll be purchasable from the in-game store for 1500 RAGE Coins (US$15).
The titular Ghosts were an infamous faction that once terrorised the wasteland. They left no survivors wherever they went. Following the Authority Wars, they vanished and people thought they were simply wiped out.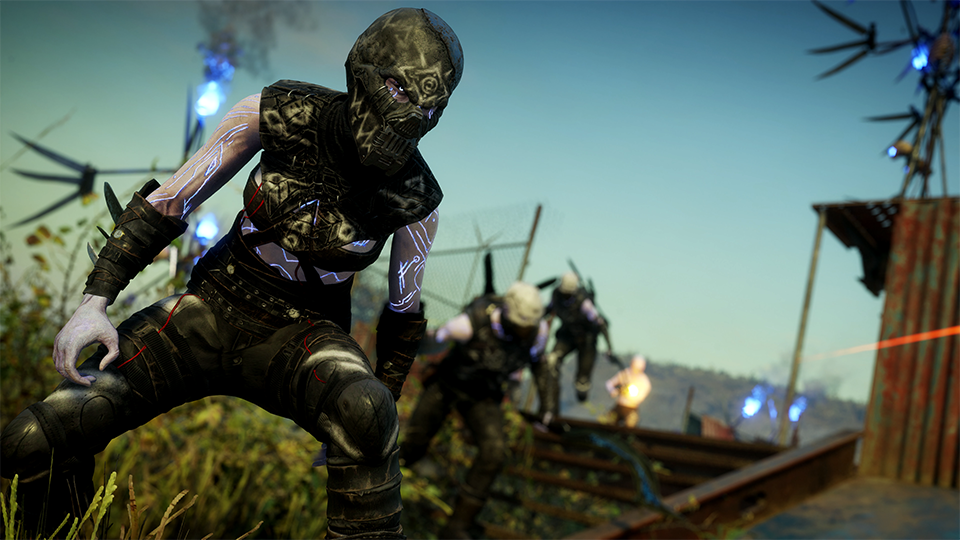 Years later, the Ghosts have returned and this time with a new leader: a strange woman named Iris who has promised power and glory if they did everything she asked them to do. They fled to the Overgrown City and went through some major brainwashing and were subjected to crazy experiments that gave them mysterious nanotrite powers.
Your job is to put a stop to Iris and her Ghosts because if you don't, they might just succeed at taking over the entire wasteland. Fear not, the expansion will equip you with the new Void ability and the Feltrite Laster Launcher. A frickin' laser launcher. Oh there's a new bike too, called the Ghost Motorcycle. Okay, I gotta admit that's a pretty lame name.
Here's a basic list of what's coming in the Rise of the Ghosts expansion:
New story
New enemy faction – Ghosts
New region to explore – Overgrown City
New weapon – Feltrite Laser Launcher
New Ability – Void
New Vehicle – Ghost Motorcycle