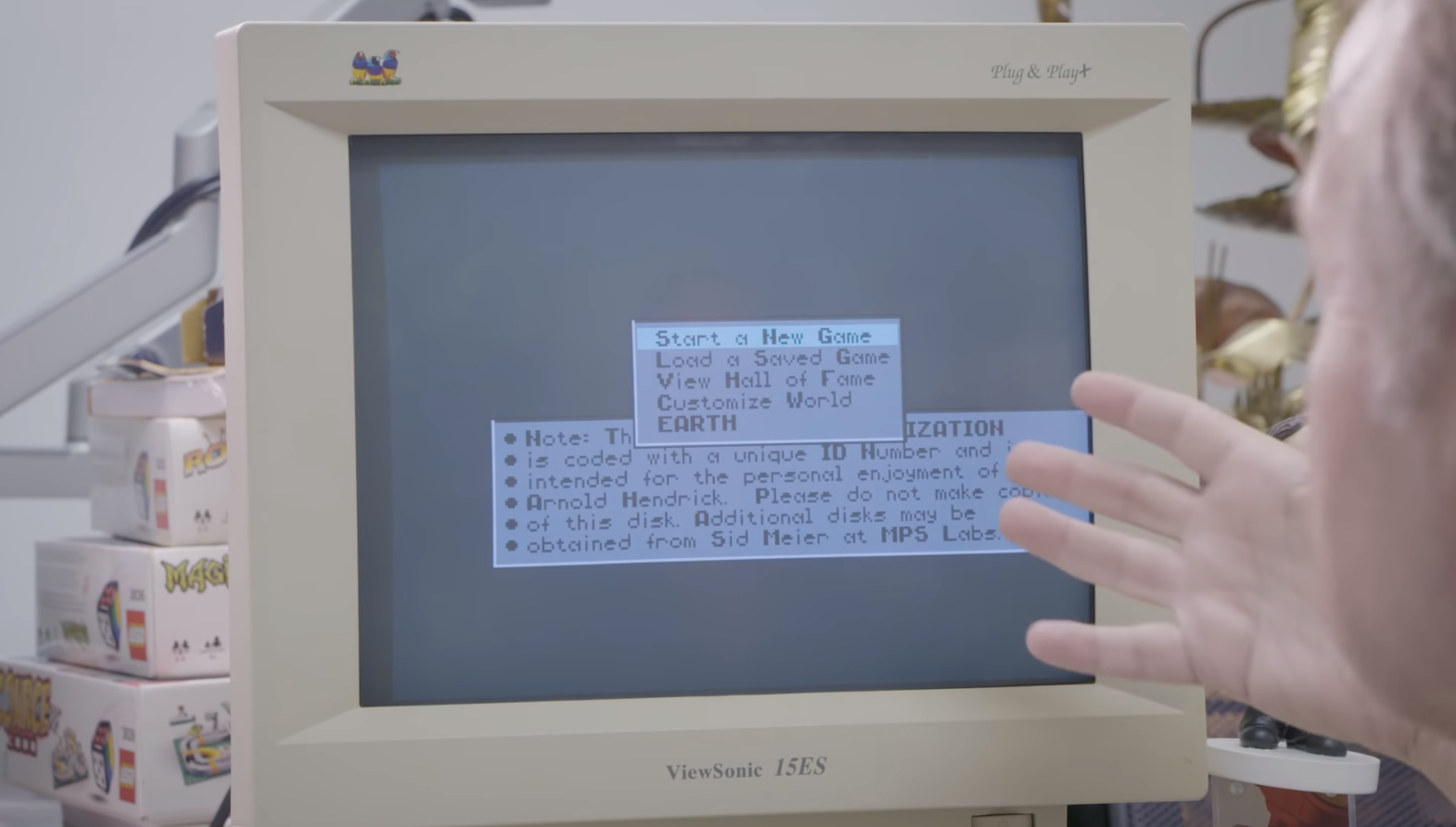 by in
The Civilization strategy series has been around for three decades or so, and is showing no signs of slowing down. Heck, the latest Civ VI update is somehow shoehorning in battle royale.
Developer Firaxis, led by series creator Sid Meier, are so in tune with the past games that they've kept an original development PC running for over a year just to look back at the original prototypes.
"When the 25th anniversary of Civilization rolled around," Meier says, "I realised we had in our basement some of the original computers that were used to create the game. I thought it'd be fun to try to resurrect those. There were actually two of these Compaq Deskpro 386 computers that I saved for all those years. We brought them in here, and tried to fire them up."
It's also been a while since we've heard the words "Compaq", "Deskpro", and "386". How far we've come, eh? Of course, they had to clean it up thoroughly because these are old machines and they have to be kept turned on and powered up for a year in fear that it'll never boot up again. Check out the old school gameplay at the 10:04 mark.
It's nice to know that the more things change, the more they stay awesome and possibly the same.