Malaysia's biggest gaming convention will be returning next month in less than two weeks. Level Up KL 2019 is set to take place at the following:
Business Days: 6 to 8 November 2019 at CCEC Bangsar KL
Public Days: 9 to 10 November 2019 at KL Convention Center
The first three days of the Level Up KL 2019 conference will be closed to private business and professionals. However, the last two days will be open to the public, where attendees can discover the hottest companies from Southeast Asia showcasing the latest games and services, esports, concerts/performances, guest stars, and more.
Here's what you can look forward to at the upcoming event during the two public days:
Esports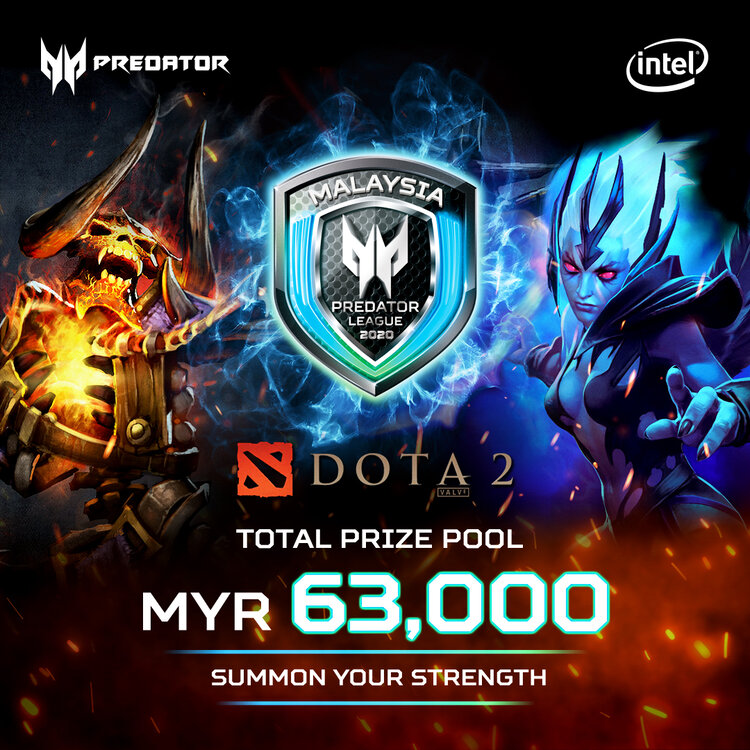 The Predator League 2020 Malaysia Dota 2 Finals will take place during both days of Level Up KL, where the top 16 teams across Malaysia battle it out for the right to represent the country to compete in the Asia Pacific Predator League 2020 in Manila, Philippines!
Concert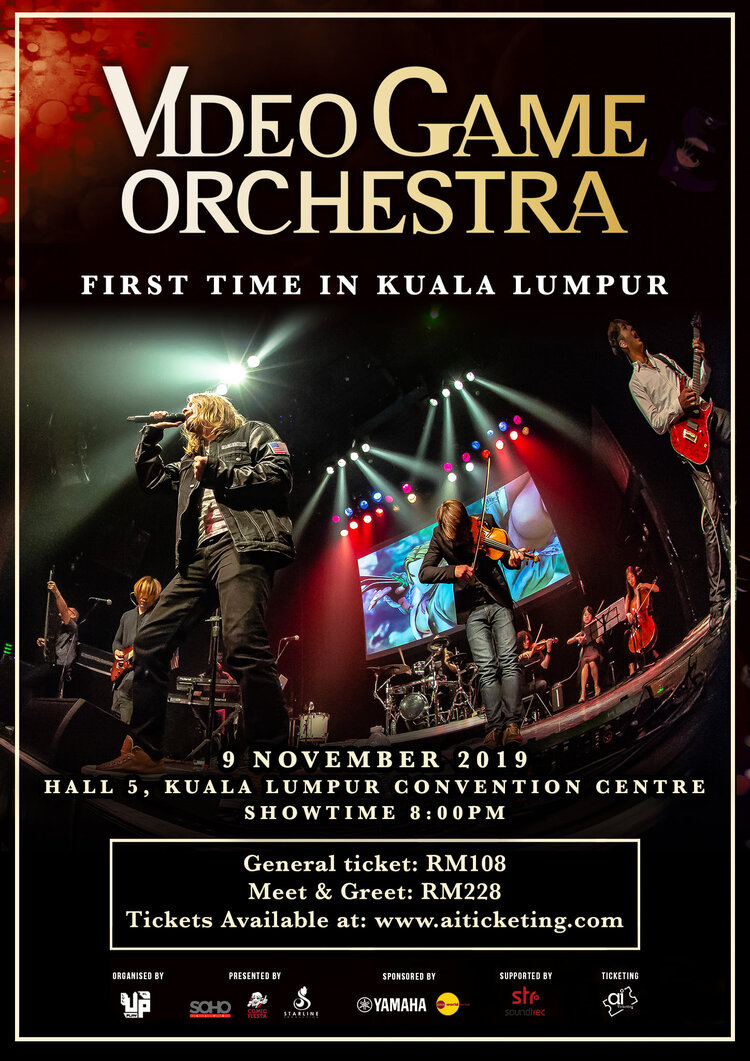 The Video Game Orchestra concert will be happening on 9 November 2019 at the KL Convention Centre, where attendees can experience the live performances and renditions of the original soundtracks and incredible game music such as Final Fantasy, Kingdom Hearts, Cytus, Sonic the Hedgehog, No Straight Roads, Re: Legend and more.
You can purchase the tickets here for either normal (RM108) or including Meet And Greet privileges (RM208).
Cosplay Competition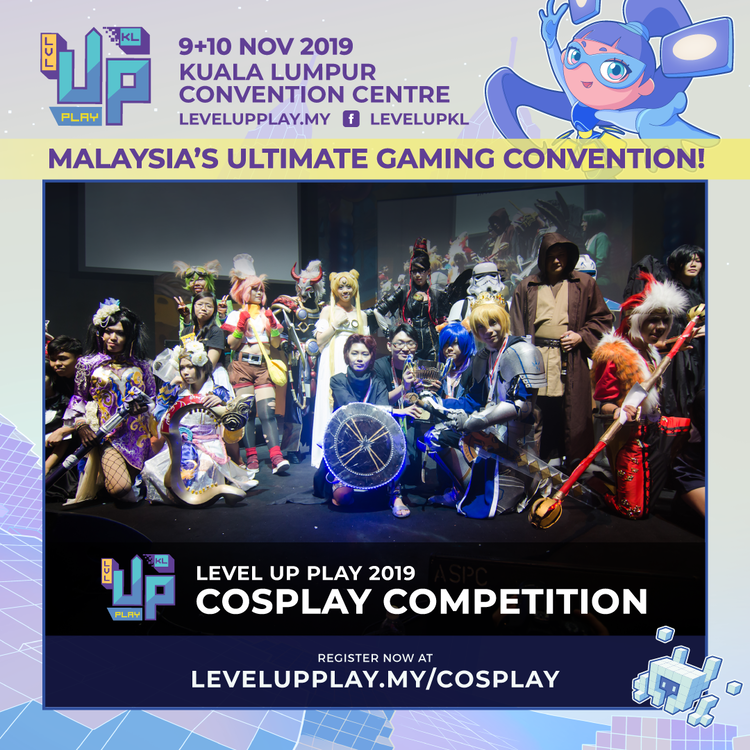 Level Up will be holding its first-ever Cosplay Competition at this year's event. It's open to everyone, and you can register here. Enter and you might win not only bragging rights but also cash prizes as well as an extra 50 percent bonus for those who cosplay as video game characters.
Try Out Featured Games
Attendees will be able to get hands-on experience by trying out featured local games, some of which have yet to be released.
No Straight Roads by Metronomik
No Straight Roads is a rythym-based music action-adventure platformer from Wan Hazmer's Metronomik. It is slate to release for the PS4 and PC (Epic Games Store exclusive) in early 2020.
[youtube https://www.youtube.com/watch?v=ffd7WJ_ZJOo&w=560&h=315]
Re:Legend by Magnus Games Studio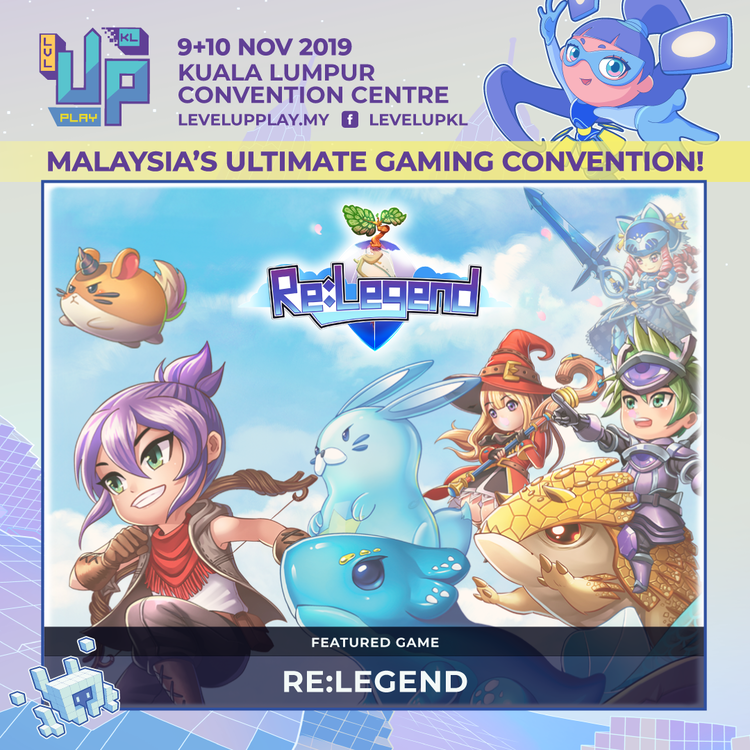 Re:Legend is a cross between an RPG with management and simulation mechanics à la Square Enix's Dragon Quest Builders franchise. Check out our review here to find out more about the game and how it actually feels to play. It's currently available to purchase for RM49 on Steam.
[youtube https://www.youtube.com/watch?v=lDDsMjjwmcg&w=560&h=315]
GigaBash by Passion Republic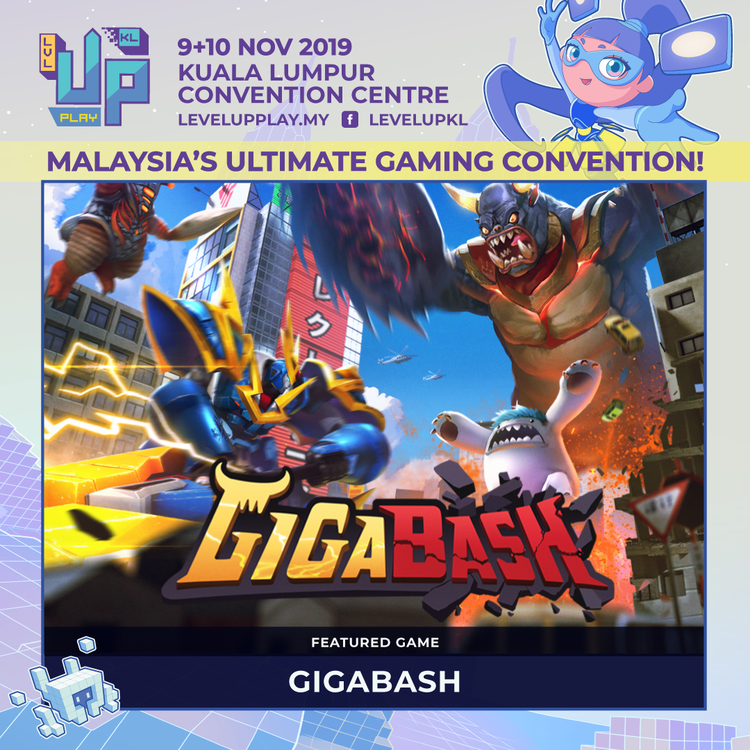 GigaBash is an arena brawler featuring giant monsters (and heroes) battling it out in cities and exotic places around the world. Fight with up to four players in local competitive couch play, control unique giants inspired by classic monster films, and cause mayhem in fully destructible arenas.
[youtube https://www.youtube.com/watch?v=13QjUXCOLcU&w=560&h=315]
Bake 'N Switch by Streamline Games

Bake 'N Switch is a couch co-op and PVP game where strange, adorable dough creatures are sacrificed to Guardians of Dough. Work as a team (up to 4 players) or sabotage each other to punch, combine, and bake the doughs before time runs out.
[youtube https://www.youtube.com/watch?v=hfH6EutBryk&w=560&h=315]
Special Guests
Swen Vincke, CEO of Larian Studios (7 November)
The folks who are responsible for the PC CRPG renaissance via the Divinity Original Sin games (and also on Baldur's Gate 3) are being represented by their CEO in Malaysia. Hear CEO Swen Vincke talk about how to make lasting IP content, particularly their Divinity series.
Hideo Minaba, President of CyDesignation (10 November )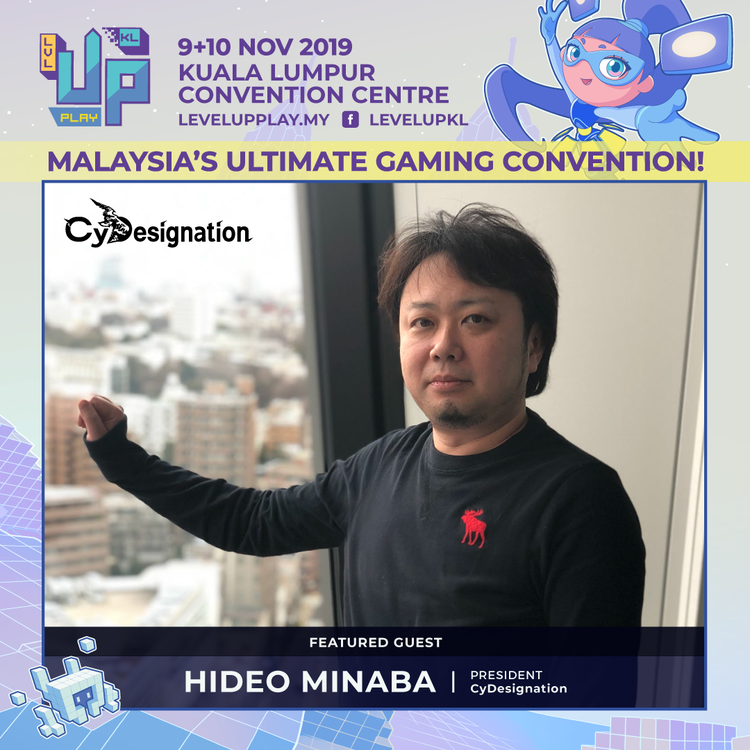 Gamers, especially JRPG fans, can look forward to meeting the video game director maestro in the flesh. That's right, the president of CyDesignation and legendary art director behind the Granblue Fantasy franchise will be there at Level Up 2019 to regale you with his presence.
Minaba has also been involved in many major titles such as Shadowverse, Rage of Bahamut, NieR: Automata, multiple Final Fantasy titles (V, VI, and XII) and many more.
Wan Hazmer (9 and 10 November)
Local gamers will surely know who Wan Hazmer is. He's an icon in the local games industry, having worked as a lead game designer on Final Fantasy XV at Square Enix in the past and founding his own games studio Metronomik with a game already on its way in the form of No Straight Roads.
Ying Tze (9 and 10 November)
She's a famous cosplayer in Malaysia, on top of being a beloved game personality and streamer who has worked with the top brands of the game industry.
Josette (9 and 10 November)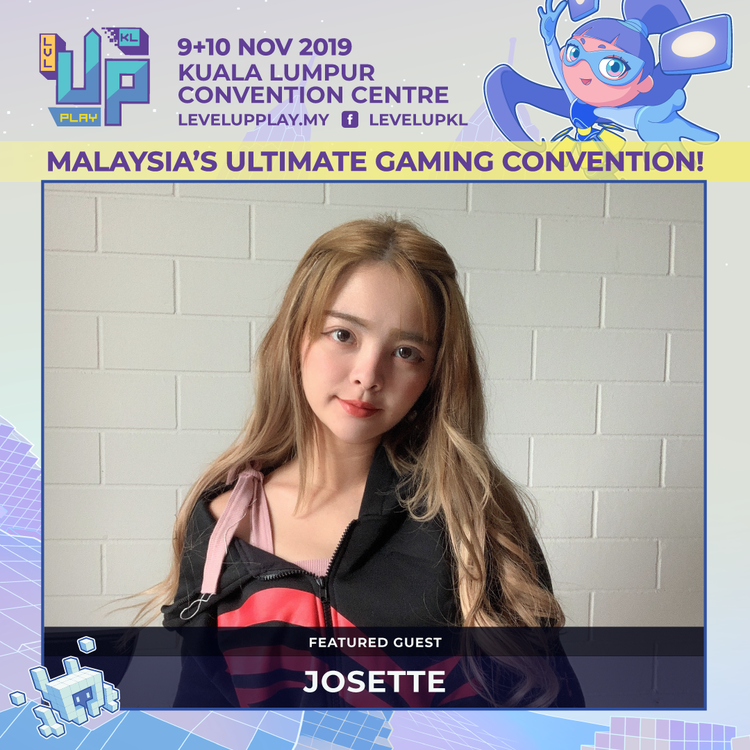 She is known as Malaysia's Alita with a split image akin to the popular character – Le Josette! She's the adorable yet fiery gaming personality and streamer, handpicked by Tier One and proudly representing ASUS ROG, HyperX and DIGI.
Rikka Blurhound (9 and 10 November)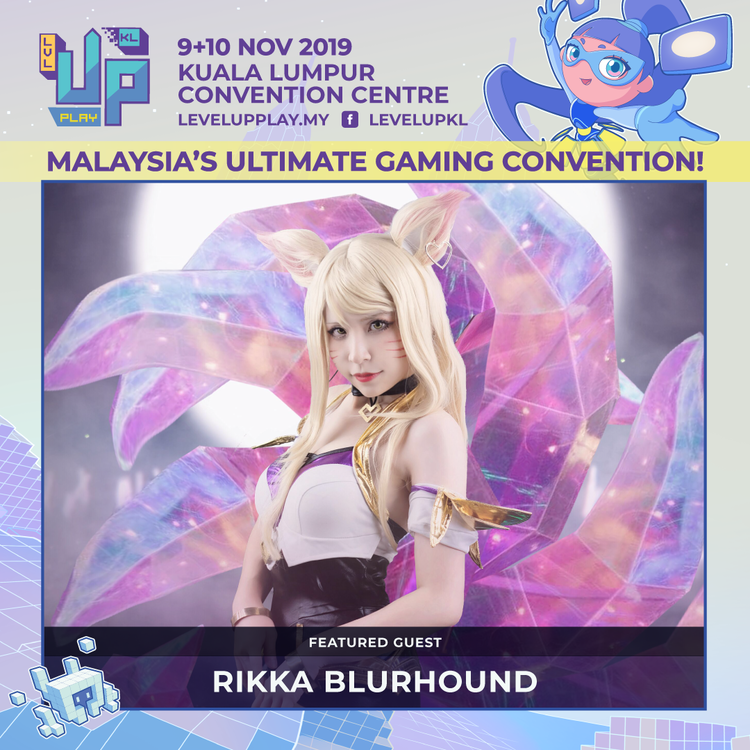 She boasts over 8 years of cosplay competitor experience, as well as being competition judges for both local and foreign cosplay competitions since 2017. She was also a competitor in World Cosplay Summit Malaysia 2019.
Sally Dorasnow (9 and 10 November)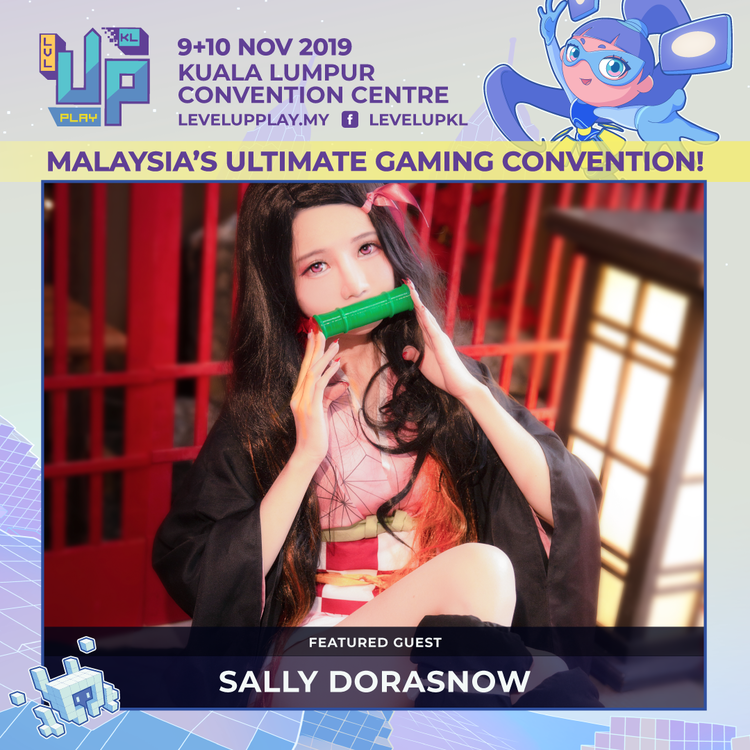 This sweet cosplayer is known for having at least half a dozen maid cafe appearances to her name, to the point that her popularity led to collaborations with Uniqlo for the launch of their Boku no Hero Academia and Pokemon tees earlier in 2019.
Sushii (9 and 10 November)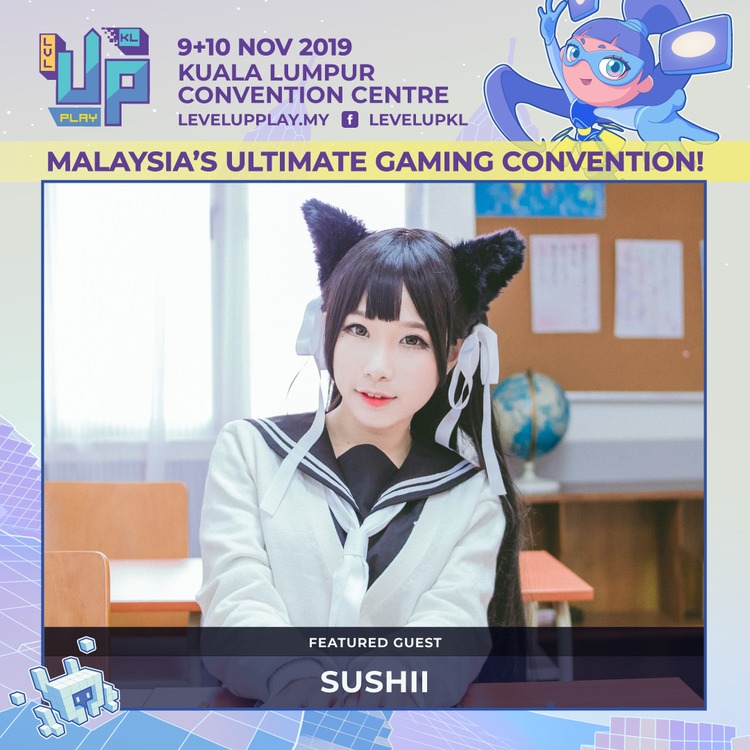 She has been cosplaying since 2013 and invited to numerous events all across Malaysia over the years.
Luna Lorrain
Having started her journey as an ACG performer in 2016, Luna has taken the Malaysian ACG scene by storm with her energetic performances and electrifying energy on stage.
---
Head on over to the official website here to purchase tickets for Level Up KL 2019. The one-day ticket is priced at RM10, while the two-day ticket costs just RM20.
This year's conference will see over 50 speakers, more than 100 indie showcases, and more than 1000 expected attendees from the games industry, while the expo will feature 2 esports tournaments, showcase more than 200 games, and more than 20,000 expected public attendees.
---