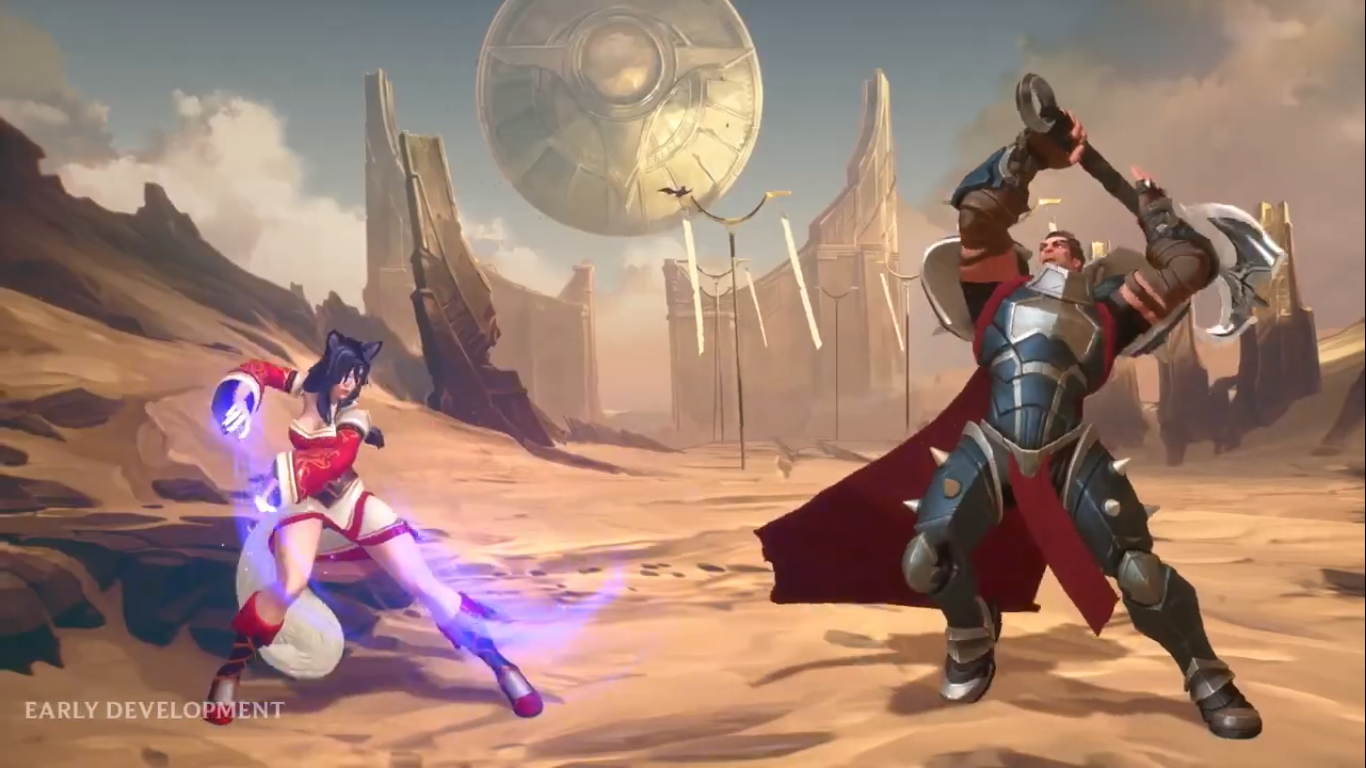 by in
During the League Of Legends 10th Anniversary livestream, Riot Games announced that the MOBA franchise will be getting a number of spin-off titles and more. Let's break it down.
LoL: Versus Mode
The long-running MOBA title is getting its very own fighting game in the form of the mysterious Project L, which is currently still in early development by the folks at Radiant Entertainment.
During the livestream, Riot Games employee and EVO co-founder Tom Cannon described the game:
"What, I think, League of Legends players expect from this game is different but in some ways harmonious with what I think fighting game players expect from this game.

Everyone wants a great game but what we've been seeing is that people are really excited to see Runeterran champions in a new light; even from a new camera angle."
However, Cannon also clarified that there probably won't be any news about the game in the near future, so he advises to not expect anything to arrive soon. The brief several seconds of footage unveiled in the livestream showcased League of Legends champions Ahri and Darius in combat.
With already a massive roster of champions at their disposal, a fighting game wouldn't be much of a problem to make. As of now, no release dates or platforms have been announced (and we likely won't receive any additional info anytime soon). In the meantime, check out the Project L footage below, courtesy of Gematsu.
LoL: The Online Card Game
League of Legends is also getting its own card game. It's called Legends of Runeterra and it will be free-to-play. Kind of like Hearthstone; it'll be out 2020Â  for PC and mobile platforms.
LoL: The Animated Series
All those awesome-if-trend-following animated videos Riot Games has been doing had to amount to something more long-term, right? This is the long-term plan: an animated series called Arcane.  It's about "two iconic LoL champions and the power that will tear them apart".
The only thing we know about League Of Legends Arcane is that the story will focus on characters from the cities of Piltover and its underbelly of Zaun. From the looks of the trailer, it seems that champions Jinx and Vi will be featured as well, along with appearances by Ekko and Ezreal.
Looks lovely, and should be a treat for League lore fans. Yes, there's such a thing as the latter; they're like unicorns but they exist.
LoL: The Action RPG
We also got a sneak peek at what could be a Diablo-style action RPG from Riot Games. The company is dubbing this Project F; it's a game that "explores the possibilities of traversing the world of Runeterra with your friends".
It's like as if  Riot Games is showing signs of morphing into the Blizzard of 2021.
---