By Alleef Ashaari|November 12, 2019|
Blizzard Entertainment has recently published a new Overwatch short story focusing on Mercy. Titled 'Valkyrie', it is 24 pages long and told from the perspective of Dr Angela Ziegler (Mercy's real name) as she works at an aid camp in Cairo, Egypt.
Other Overwatch characters also make cameo appearances in the story, including Soldier: 76 and Ana. Mercy just spends most of the story reflecting on what she did in the original Overwatch, while occasionally saving people from time to time.
The Overwatch 'Valkyrie' short story features several pieces of art, but the final one seemingly hints at a new skin for Mercy. It depicts Mercy in decked in conventional doctor garb and gear, wearing a lab coat, name tag, sweater, slacks, glasses, and a stethoscope, but weirdly still equipped with her metallic combat boots.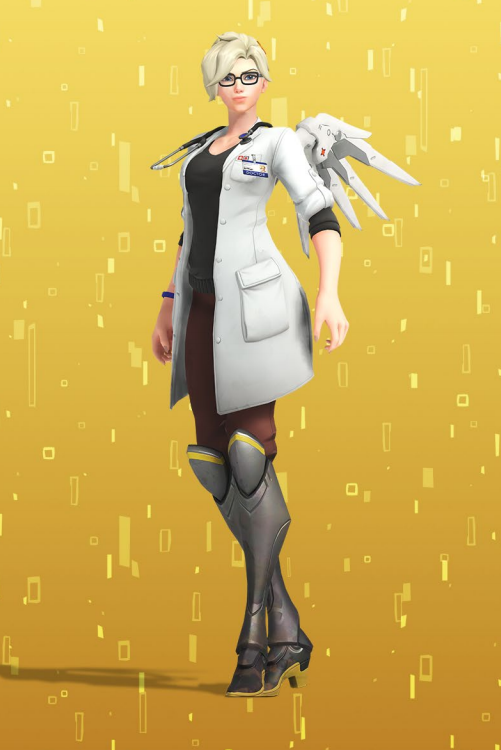 Blizzard has yet to officially confirm if this is indeed a new Mercy skin or if it will be released, although it is likely that it will be announced at a later date. With Overwatch 2 already confirmed and in development, the company needs all the momentum they can muster to keep anticipation riding high.
---