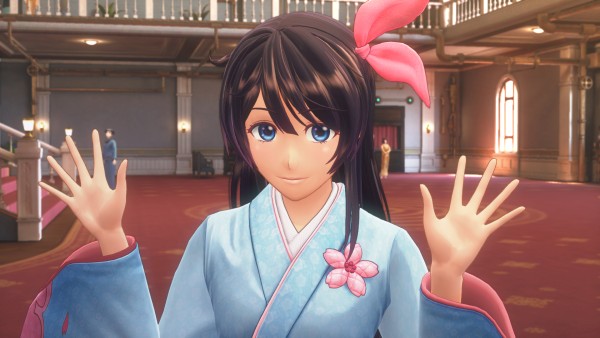 by in
In lieu of the Japanese release of the action-adventure title Project Sakura Wars, the latest entry in Sega's past strategy RPG-slash-dating sim series, Sega has released the official theme song "Geki! Teikoku Kagekidan [Shinshou]" for online music stores.
You can get the theme on iTunes, Amazon, and Google Play Music for 250 yen, assuming you have a Japanese account or some way to buy Japanese region tracks with your respective account. You'll be able to download both the vocal and instrumental version of the song, which means karaoke time!
In fact, you can do that now since Sega officially published the music video of the instrumental version:
The theme song is written by Oji Hiroi and composed by Kouhei Tanaka, with vocals from Ayane Sakura (voice actor for Sakura Amamiya), Maaya Uchida (Hatsuho Shinonome), Hibiku Yamamura (Azami Mochizuki), Ayaka Fukuhara (Anastasia Palma), and Saori Hayami (Claris).
We also did a short feature on Sakura Wars' many anthems, in case you want to find out in great detail how it was incepted. Also, you can play a demo of the game using a Japanese PlayStation 4 account.