By Burhanudin Zamri|December 17, 2019|
Star Wars: Battlefront II will always be remembered for its abysmal launch. Slowly but surely, the game has evolved into something much better and the recent release of the Celebration Edition is giving a lot of people motivation to join EA's Dark Side.
[youtube https://www.youtube.com/watch?v=qbVsjbBllKQ&w=560&h=315]
A new trailer for Star Wars Battlefront II: Celebration Edition shows off some cinematic action tied to Star Wars: The Rise of Skywalker. The game is getting a free update containing new appearances for characters such as Kylo Ren, Rey, and Finn. Owners of the game can start downloading the update today.
The Rise of Skywalker update also comes with a new jungle planet for co-op and Heroes vs. Villains. Players are also getting sequel era versions of Takodana, Jakku, and Starkiller Base for co-op as well as attack and defend scenarios.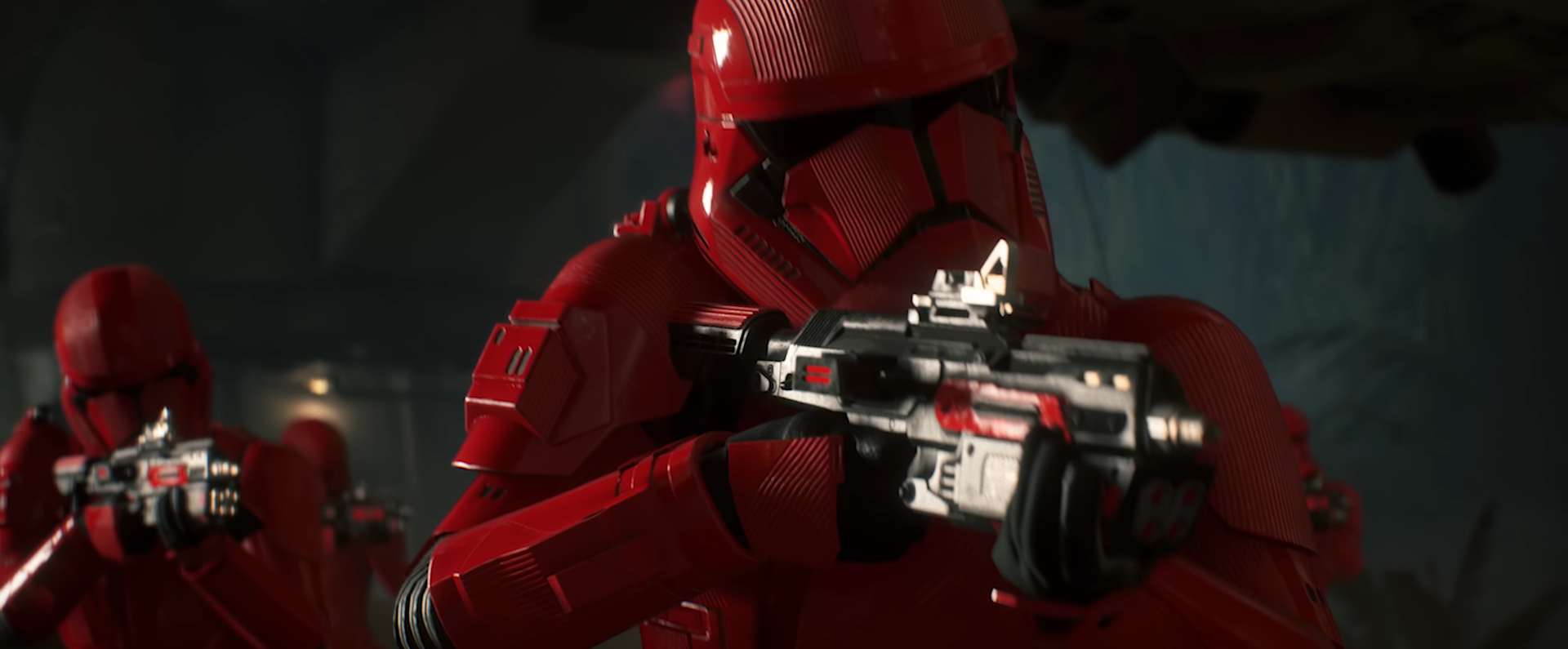 See those Sith troopers clad in bright red? They're call the Infiltrator class and can now be played in the new update. The First Order also gets a new and overhauled First Order Jet Trooper. On the side of the Resistance, two new units are now playable: Gunner and Spy.
For those of who are still unconvinced in the redemption of Battlefront 2, it might be time to do away with some of that skepticism and give it a try. There are even more content coming to game in January 2020 so it's a great time to jump in and experience Star Wars like never before.