By Burhanudin Zamri|January 6, 2020|
The Witcher Netflix series is a major success. Miraculously, it managed to attract both fans of the games and books as well as people who've never experienced either. However, the show's anachronic order has led to a lot of head-scratching.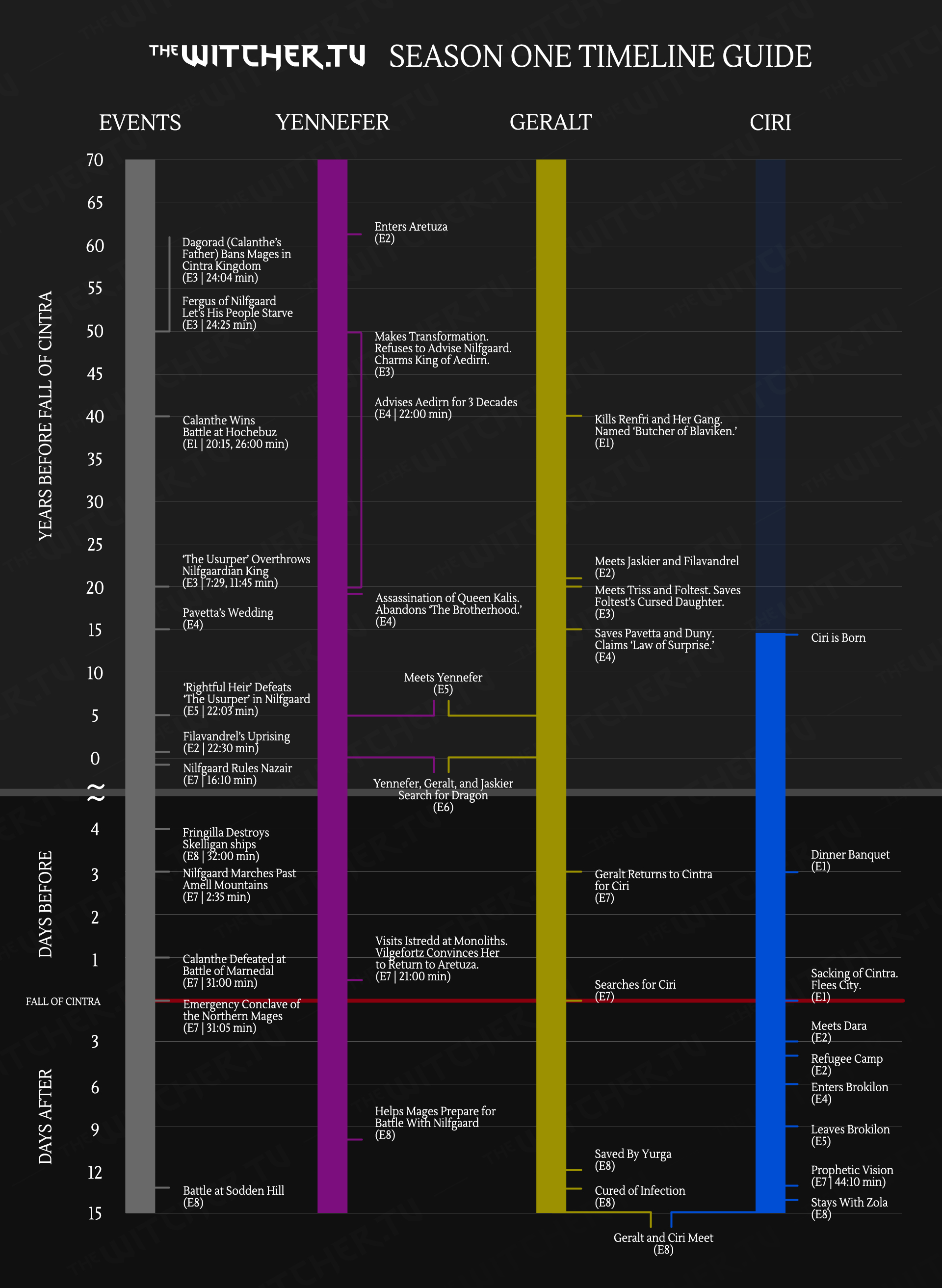 The folks over at TheWitcher.tv have created a graphical timeline guide for the show. It details the storyline of the show's three main characters Yennefer, Geralt, and Ciri in respect to the first season's major event: The Fall of Cintra.
What's great about this guide is that it even includes tidbits of significant information that are merely mentioned in dialogue lines. For example, Calathe won the Battle of Hochebuz decades before the Fall of Cintra due to Ciri mentioning that Calathe was Ciri's age when she won the battle.
If you've already watched the show but can't make sense of some events, I'm pretty sure this guide will be very helpful. For those of you who want your friends to get on board the Witcher hype, reading this guide will help you explain things better to new fans.
Related