"It's the final lap, I slammed the brakes and immediately dropped into third as I swung my BMW M6 GT3 right into Copse. The Audi R8 LMS was hot on my tail so I didn't dare to shave off my speed as I head into the esses of Maggotts and Becketts. The telepathic handling of the BMW negotiated the bends well. The same can't be said for the R8 as understeer got the better of his car, I'm glad I wasn't in that Audi.

However, a driver can only be complacent after crossing a chequered flag. The R8 was in my dirty air, reeling me in at the Hangar Straight. I knew I had needed a miracle if I was to stay in front of him. Stowe's next. I took an early turn, clipping the apex quite early, blocking him off the optimal line, but my manoeuvre backfired as I veered off into the grasses. He saw my error and took his opportunity. I can only imagine the smug on his face as he took my place. I steered the car back on track and tried my best to stay on his tail.

The Audi was feeling confident, as he braked too early into the Vale chicane. At that exact moment, I knew exactly what to do. I put the car on the inside line and braked hard into the entry of the chicane. I retook my spot and prepared myself for the Club righthander.

The race was mine."
The passage above describes one of my typical experiences racing at Britain's iconic Silverstone Circuit. Assetto Corsa Competizione for the PC is nothing less of an extraordinary game, especially since the gaming scene is lacking these types of true driving simulators these days.
Assetto Corsa Competizione touts itself to be the 'Official GT World Challenge Game'. So far, it seems to be upholding that title even past its September 2018 release date. Here are a few reasons why.
#1: It Displays Tough Love
Right off the bat, Assetto Corsa Competizione clicked perfectly with me. It ticks almost all of my 'Racing Sim' checkboxes. As KKP's resident racing sim aficionado, I had to pick up this game.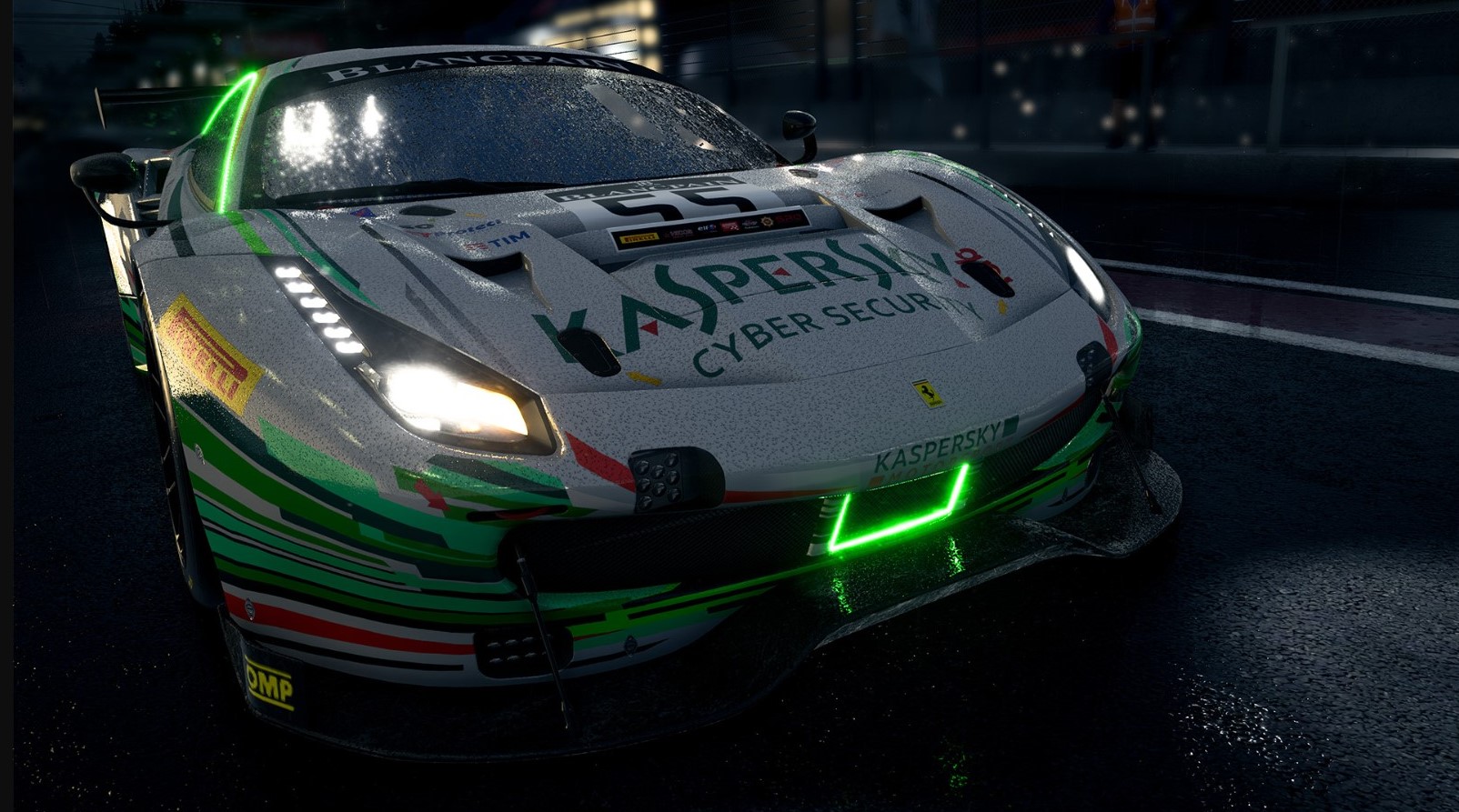 To be frank, the game presented itself to me as a tough game to love initially. It did not appear to be as streamlined in terms of UI and how-it-holds-your-hand-as-you-start-the-game compared to different titles of the same genre such as F1 2019, Gran Turismo Sport, nor Forza. However, it manages to be outstanding on its own right.
This is a GT race category simulator, so expect lengthy races once you start off. For veterans of the genre, this is just another drive, but for newcomers to racing simulations, grab some sustenance, as you'll be driving around the same track for at least an hour.
#2. It's As Realistic-Looking As You Can Get
There's no other way to put this; Assetto Corsa Competizione looks absolutely fantastic. The cars are absolutely detailed right down to the interior. Each car has been meticulously modelled to reflect its real-life counterpart.
As a BMW fan, I am quite familiar with my car of choice, the BMW M6 GT3, and to my eyes, I can confidently say that they have detailed it quite well, and that is a huge positive point in my books. 
Let's take the tail of this Audi for example, the lighting and the reflection looks pristine. Simply surreal!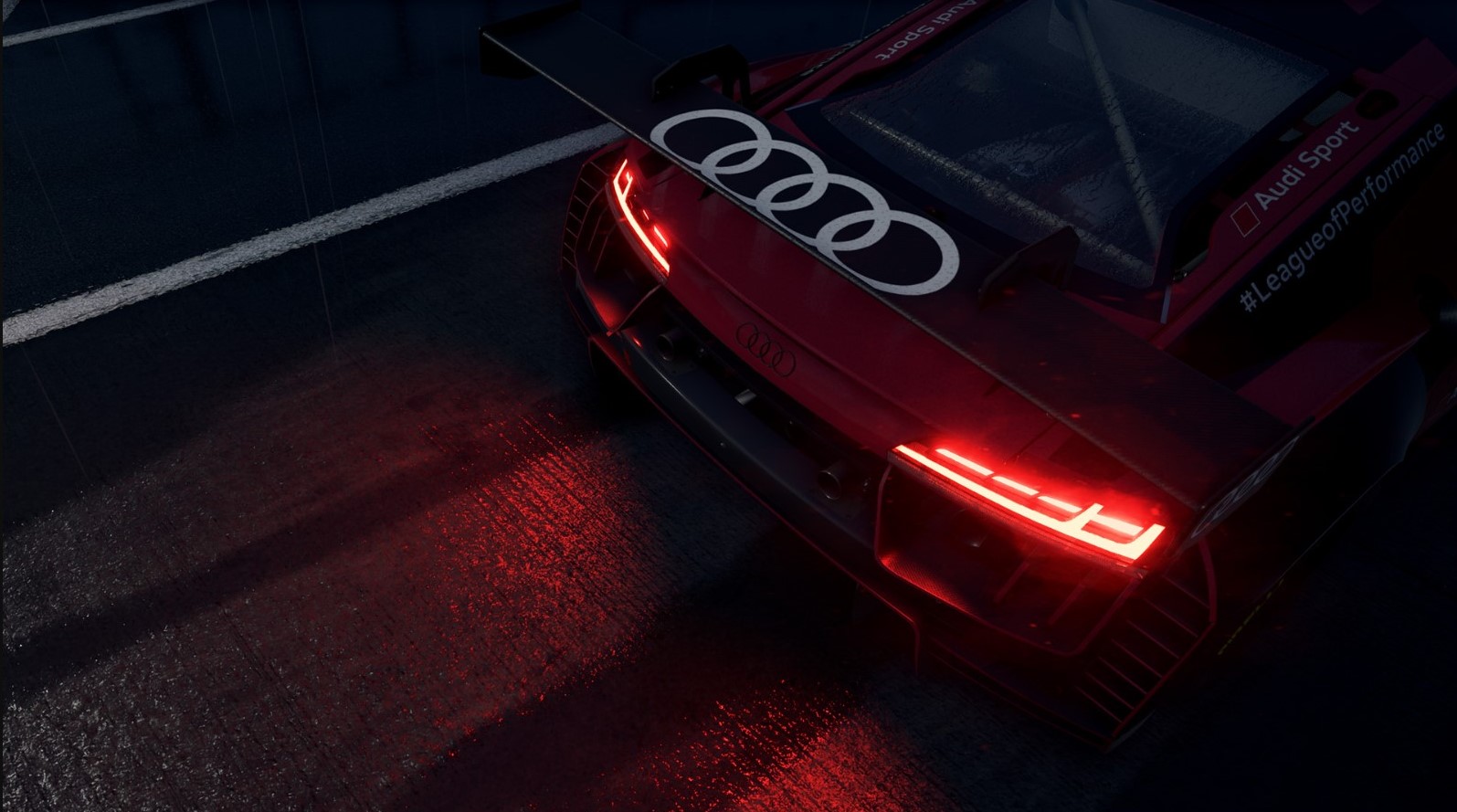 If you have a beefy setup with a mighty graphics card, don't be shy to crank up the graphics and be amazed by the visuals, or even better, play the game in VR! The game is magnificently optimised for VR gameplay. While I did not have the opportunity to try the game in VR, it's should be worth a check for those with suitable peripherals.
#3. There's A Lot Of Road & Courses To Drive On
The range of tracks offered in the game is a treat to drive on as well. There are Brands Hatch, Barcelona, Hungaroring, Nurburgring, Monza and many more. To increase the realism factor, each track was laser scanned to ensure pinpoint accuracy of each bump, bend and turn.
For example, the Circuit De Spa-Francorchamps is an extremely fun track to race on with its winding straights and technical bends. This track was featured in other racing simulations such as F1 2019 and the Gran Turismo series and happens to be one of my preferred circuits.
The iconic Eau Rouge into Raidillon uphill sweeping bend is bumpy and I'm totally aware of each bump and gradient from the force feedback. If you're looking for an accurate representation of a track, Assetto Corsa Competizione is your top candidate alongside those two games mentioned previously.
#4. Those Car Sounds
The true jewel of the game comes from the solid sound and audio design, which caught me truly unprepared for the pure eargasmic experience I was about to have. To put it into context, Gran Turismo had quite a subpar sound design with players often comparing the engine notes to a noise of a  vacuum cleaner, and after spending close to a thousand hours combined in both Gran Turismo 6 and Gran Turismo Sport, I totally agree.
My ears were treated with a crescendo of engine revs as we hit the first turn, tyres were screaming for grip. It sounded surreal, especially with great audio equipment on hand. All that's needed to complete the experience was the smell of burning rubber.
Gran Turismo Sport lacks the oomph and  soul that is conveyed through the engine's sound. Thankfully the same cannot be said for Assetto Corsa Competizione. I drove the British-made Bentley Continental GT3 which has a V8, producing a meaty burble and it sounds exactly like the real deal. Driving a Ferrari is another joy altogether. The Italian thoroughbred sounds vibrant and lively thanks to the harmonically-tuned exhaust pipes. All the pops and crackles from each downshift sound exactly like when you're sitting on the grandstand at Sepang International Circuit.
Long story short: the engine sound engineer deserves a raise.
#5. A Ton Of Modes To Keep You Busy
Assetto Corsa Competizione offers a handful of race modes, featuring Championship mode, Career mode, Single Player mode, Multiplayer mode, and Special Events.
Championship and Career modes feature hour-long races which take an actual toll on the mind and body if you haven't done full-length racing in sims before. The Single Player mode is great if you want to enjoy short races or simply drive around tracks to get accustomed to them. For more serious drivers, head on to Special Events and Multiplayer, where everybody seems drive miles better than you, leaving you in their dust trails.
Before each race, you are allowed to tune your car to your liking. You are able to tweak and fettle your car to however you'd like it to be. The granular tuning system means you have complete control over the characteristics of your machine, whether you want it to oversteer or to have an extra bite for late brakings, it's up to you.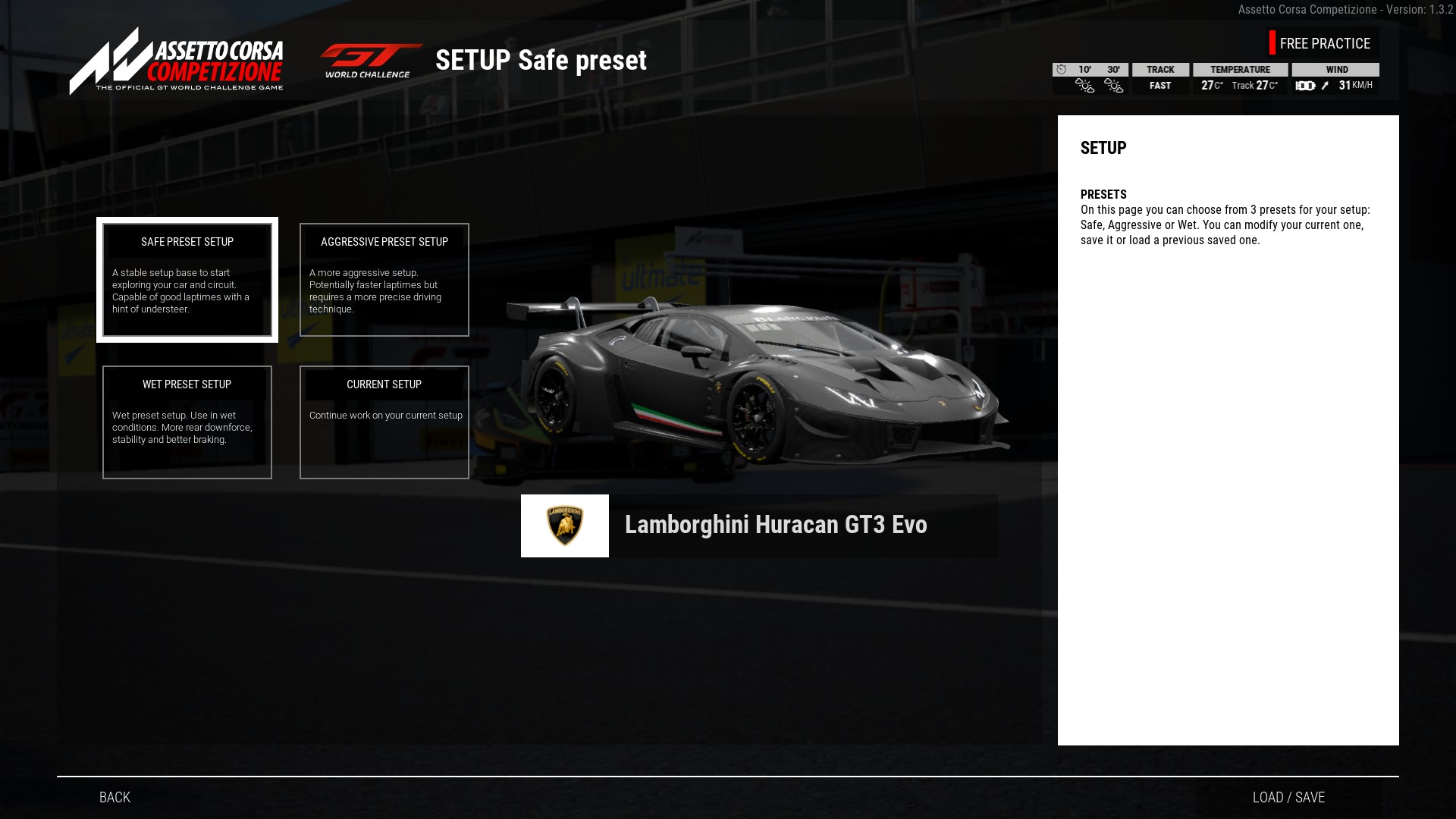 However, for those who aren't feeling dandy of adjusting your car worrying that you'll ruin it rather than improve it, the game offers three presets for specific situations; Safe, Aggressive and Wet. The Safe preset allows you to explore the track and the car as most of the assists and settings give more leeway to how you drive. The Aggressive setup requires more precision in car handling but allows you to post impressive lap times. The Wet setup is self-explanatory; it's used when it's raining.
If you've just picked up the genre, you might be clueless about what to do to drive properly on the track. Fortunately, the driving assists are pretty unabridged, covering almost all the aspects of a drive such as Traction Control, ABS, Stability Control, Pit Limiter and such. However, you might need some reading to understand what each of these terms and acronyms means.
#6. The Meaty Intercontinental DLC
The Intercontinental GT DLC pack was released recently, adding updated car liveries as well as the circuits Bathurst, Laguna Seca, Kyalami and Suzuka of the 2019 Intercontinental GT Challenge to the game.
Is it worth buying? Enthusiasts of the added circuits will enjoy as the circuits are crafted perfectly and are a picture-perfect resemblance of the real-life circuit. Bathurst, another favourite of mine, was a blast to drive on.
The bottom line, if you are fond of any of the listed tracks, get the DLC.
Some Quirks To Keep In Mind
While I've been singing this game high praise all day long, there are some issues that I think need to be addressed.
Unlike Codemaster's racing sim titles, there is no 'redo' functionality. While this feature is divisive in the sim enthusiast community, at the end of the day it's still a game, and sometimes people do not want to spend another hour restarting a 40-minute race after screwing up the penultimate lap.
Speaking about long races, if you want to progress in the Career mode or Championship mode, be prepared to spend at least two hours for a race as an entire race session consists of a 15-minute Practice Lap, two 10-minute Qualifying laps, and two 40-minute races. However, again, if you need to get rid of the itch to drive, the Single Player mode is there for shorter stints.
Bringing It Home
Assetto Corsa Competizione is a wholesome racing sim that ticks many of the motorsports enthusiasts' checkboxes. Developers Kunos Simulazioni did an absolutely fantastic job of crafting a well-optimised game with stunning visuals, realistic audio, and almost zero bugs.
While the game is great in terms of realism, it's definitely a challenge for non-motorsports fans. If you're looking for something casual, this might not be the game for you.
But if you live, breathe and sleep in the Cathedral of Speed, this is definitely a massive delight for you. You will definitely enjoy the sonorous rumble of powerful cars while you thunder down the home straight, or you can forget about racing and simply power around the track sideways, regardless of your position.
As His Excellency Jeremy Clarkson once said: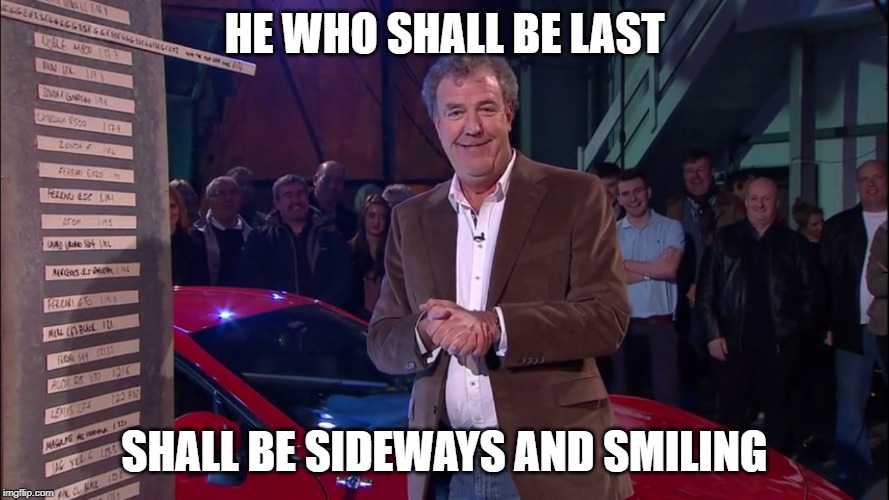 Pros
The most realistic PC driving game you'll see & hear.
Lots of modes to playtest.
Challenges you fair & square.
Cons
Not for casual racing game fans.
Needs a "redo" function badly.
Final Score: 80/100