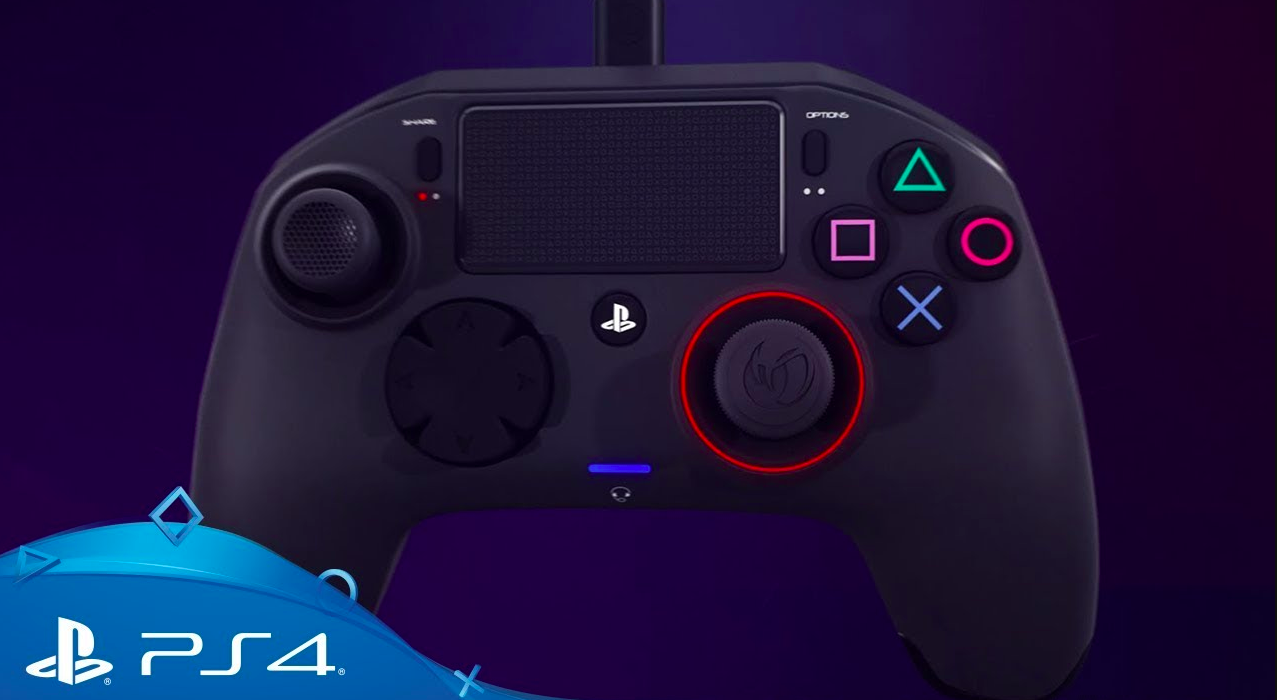 by in
Update:Â 
Good news for owners of the Pro Controller 1 (with the 5-pin connector) – its software is now available for Mac, as tweeted by Nacon's official Twitter account.
[UPDATE] REVOLUTION Pro Controller 1 owners: the software is now available for Mac 😉

You can download it here âž¡ https://t.co/rT5zEQ94JE pic.twitter.com/akqQdmfwSH

— Nacon (@NaconGaming) January 18, 2018
---
While I game mostly on the PlayStation 4, my favorite controller of all time is the one you'd find with an Xbox One. The reason behind it include it's construction feel, the weight of it and most of all, the thumbsticks placements. While I have nothing but praise for the DualShock 4, the symmetrical placement of the thumbsticks just does not feel right when playing first person shooters with it. With the Xbox One controller, it felt much more natural especially thanks to the left thumbstick which controls your view when aiming down the sights.
So since early 2016, I have been on the hunt of a proper PlayStation 4 compatible controller with the asymmetrical thumbsticks placement and I started with the Hori Pad FPS Plus. It was all I needed back then in spite of its numerous shortcomings – the lack of a 3.5mm headphone jack meant that I had to use either a Bluetooth headset or a USB one and the controller felt … cheap. I had options to upgrade – most obvious being Razer's Raiju PS4 controller but its traditional, DS4-like thumbsticks placement turned me off. Then Nacon came up with the Nacon Revolution Pro Controller. I was nearly swayed to pick it up back then but other commitments and the fact that the software for it does not support Mac caused me to put it off back then. Until now when I saw that they've released the  Nacon Revolution 2 Pro Controller which improves on its first iteration.
This slideshow requires JavaScript.
The Nacon Revolution 2 Pro Controller feels almost exactly like the Xbox One controller out of the box. It comes with a matte finish so you do not leave much fingerprints on it while the touchpad carries a premium feel thanks to the raised X,square, circle and triangle symbols on it. Unlike the Hori, the Nacon Revolution 2 comes with a 3.5mm headphone jack at the bottom, and its lightbar placement is closer to the user rather than facing the television. In the hand, the Nacon does feel a bit large compared to the DS4 but it doesn't hinder me too much. The set also comes with different weights which you can insert into the controller via a special port to adjust its weight and heft.
Unlike the first version which uses a proprietary 5-pin connector attached to the controller, the Revolution 2 uses a USB Type-C at the end of a 3-m braided cable. The buttons on the Revolution 2 are huge – larger than the ones you'd find on a typical DS4 and they have a satisfying click-y feel when pressed. Unlike your typical DS4 controllers, the thumbsticks which are asymmetrically placed also come with metal arms, so you won't have issues with plastic shavings around the thumbsticks port.
The L2 and R2 triggers are angled to cater to different finger placements but the L1 and R1 take a bit of getting used to due to their more flushed setup. The controller comes with four additional buttons at the back which can be mapped to whatever configuration you so prefer. Most first-person shooter players usually map these buttons to their L3 and R3 which can be activated (in most cases) with either the middle or ring fingers. My issue with these buttons is out of the four additional buttons at the back, only two felt natural to press. The other two would require some finger gymnastics although I doubt many of us would even use them.
To map and customize these buttons, you'll need to attach the controller via USB to your computer to activate the menu. From there, you can adjust your controller to your fancy – button configurations, trigger sensitivity and even upload up to four profiles into the controller. The Nacon community has been very receptive with the sharing of profiles as you can also copy others' settings or share your own. This is super helpful when you are switching between games e.g a more sensitive trigger profile for shooters to a less sensitive one for racing games.
This slideshow requires JavaScript.
You will spend some time tinkering on the software to find that sweet spot. It's a bit cumbersome at first but really satisfying once you've found your perfect setting. My only gripe would be the somewhat steep curve to learn it in the beginning as I ended up prodding in the dark to make sense of it.
TL; DR
Pros
– Premium build & finish
– The best asymmetrical PS4 controller you can get hold of in the market at the moment
– Metal rods for both thumbsticks ensures a more robust controller
–Customisable keys and trigger buttons + profile sharing
–Ability to store up to four profiles at one time
–3.5mm headjack
–Concave (left) and convex (right) thumb placements allow more accurate aim
Cons
–Lack of wireless option
–Two extra back buttons in odd positions
–Only comes in one color
The Nacon Revolution 2 Pro Controller is a brilliant purchase for those who are looking for a PS4 controller with asymmetrical thumbsticks placements. It's available in the market as you read this and I would advise you to look at the box carefully to make sure you are indeed purchasing the Revolution 2 instead of the first one which most stores are selling at a cut price right now. Unless you don't really mind the Mac support, then you are free to pick up either one.
FINAL RATING: 90/100
---
We purchased the Nacon Revolution 2 review unit with our own cash and have not had any contact with Nacon nor PlayStation 4 in the review process of this device.