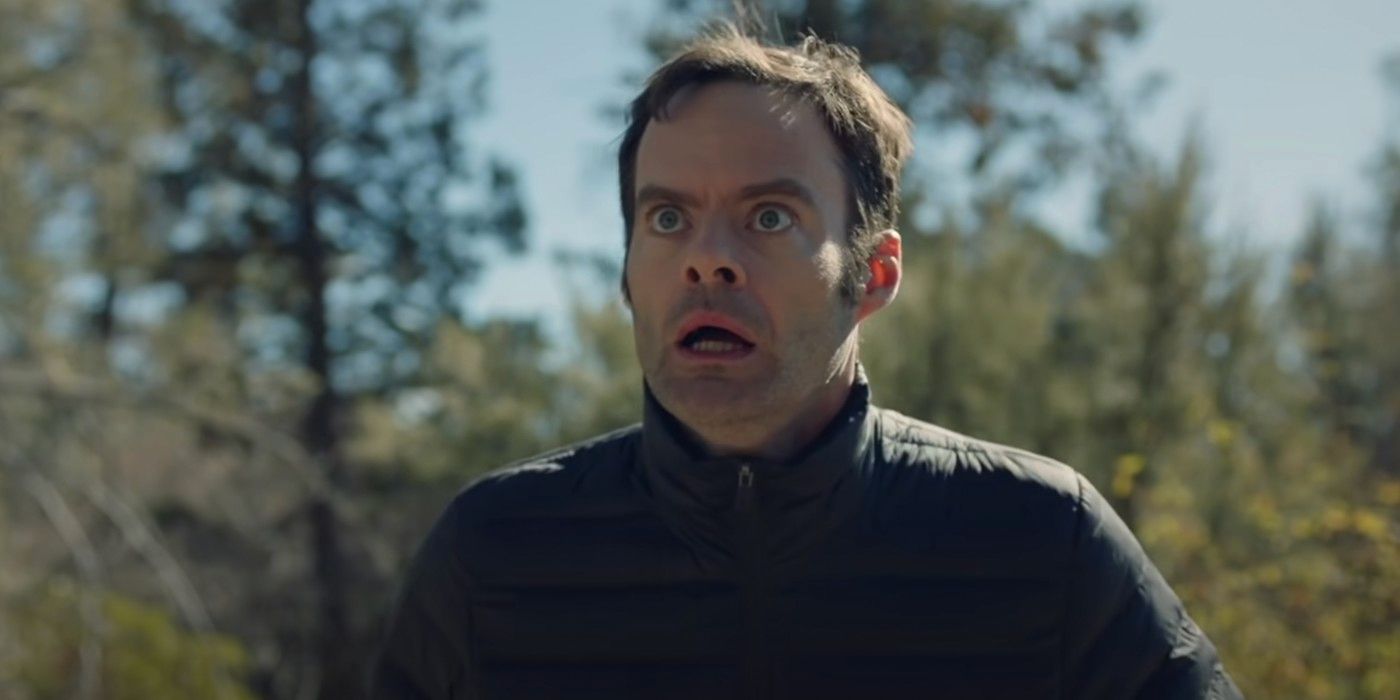 by in
If there's any time to check out one of this generation's most bizarre tragicomedies, now's a great time as any.
HBO's Barry is a lovely if dark comedy about a serial killer (Bill Hader) who wants to go legit with acting. Along the way, he meets up with acting teacher and mentor Gene Cousineau (Henry Winkler)who is a washed-up narcissistic star trying to get a second shot at fame, an acting student fledging star Sally who ends up being Barry's lover, and the Chechen mafia with an effeminate right-hand man named No-Ho Hank (Anthony Carrigan). Oh, and our title character has a father figure in the form of the messed-up Monroe Fuches (Stephen Root). It's a helluva series with its deft balancing of humour, dark subject matters, and dramatic moments.
Its latest season just keeps at it quality-wise.
Third Act Follow-Up
In the third season of this series, a lot of the crazy stuff and reveals that happened are now being answered; the whole show is leaning towards the dramatic side of things moreso than the past two seasons. Most notably the fate of Gene amidst the aftermath of Season 2, and all of Barry's past actions catching up to him. Without revealing any spoilers, it pays off as you would expect, with Season 3 making logical follow-ups while delivering a few well-timed laughs amidst the drama.
It doesn't need to bear repeating, but every main cast knocks it out of the ballpark with their roles. Title character Barry is played immaculately by Bill Hader, who juggles between his PTSD from his army days, his stone-cold hitman work, and his modern day acting gig. He's a tragic character in the making; just when you think he gets a break, he gets pulled back to his old ways and just cannot escape. Barry's girlfriend Sally also gets the spotlight as she ascends beyond theatredom and into the writing/acting world, while the standout moment involves Winkler's Gene Cousineau taking quite a turn.
Think of this Season 3 review of a show as a wake-up call for you to stop what you're doing and watch the rest of Barry Season 1 and 2. It's masterful TV about finding redemption in the weirdest of places. It's also a stark grimy look at Los Angeles and showbusiness, which is cutthroat as heck. It's a struggle to see Barry trying to do the right thing at times despite the nature of his profession. And also keeping it away from his newly-found loved ones, while also seeing the emotional and dramatic dominos finally tumble on down. Season 3's Barry just makes an already-great show keep its momentum.