Locke And Key Is A Great Fantasy Teen Drama But Lacks Gory & Fantastical Elements From The Comics
Locke And Key continues the trend of great comic book adaptations by Netflix, as the streaming giant capitalizes on the booming genre by gobbling up the rights of any non-Marvel or DC property it could get its hands on. This time it's based on the best-selling comic book series by Joe Hill and Gabriel Rodriguez published by IDW Publishing.
In case you didn't already know, Joe Hill is the son of famed horror maestro Stephen King. Hill proved that he was more than just descended from distinguished writing pedigree when he published the first issue of Locke And Key back in 2008.
Now showrunners Carlton Cuse, Meredith Averill and Aron Eli Coleite are adapting the popular comic book series after years of slumming in development hell. Just like Netflix successfully adapted The Umbrella Academy's bonkers bizarre premise, the trio has managed to bring Hill and Rodriguez's iconic work to life.
A Little Of Everything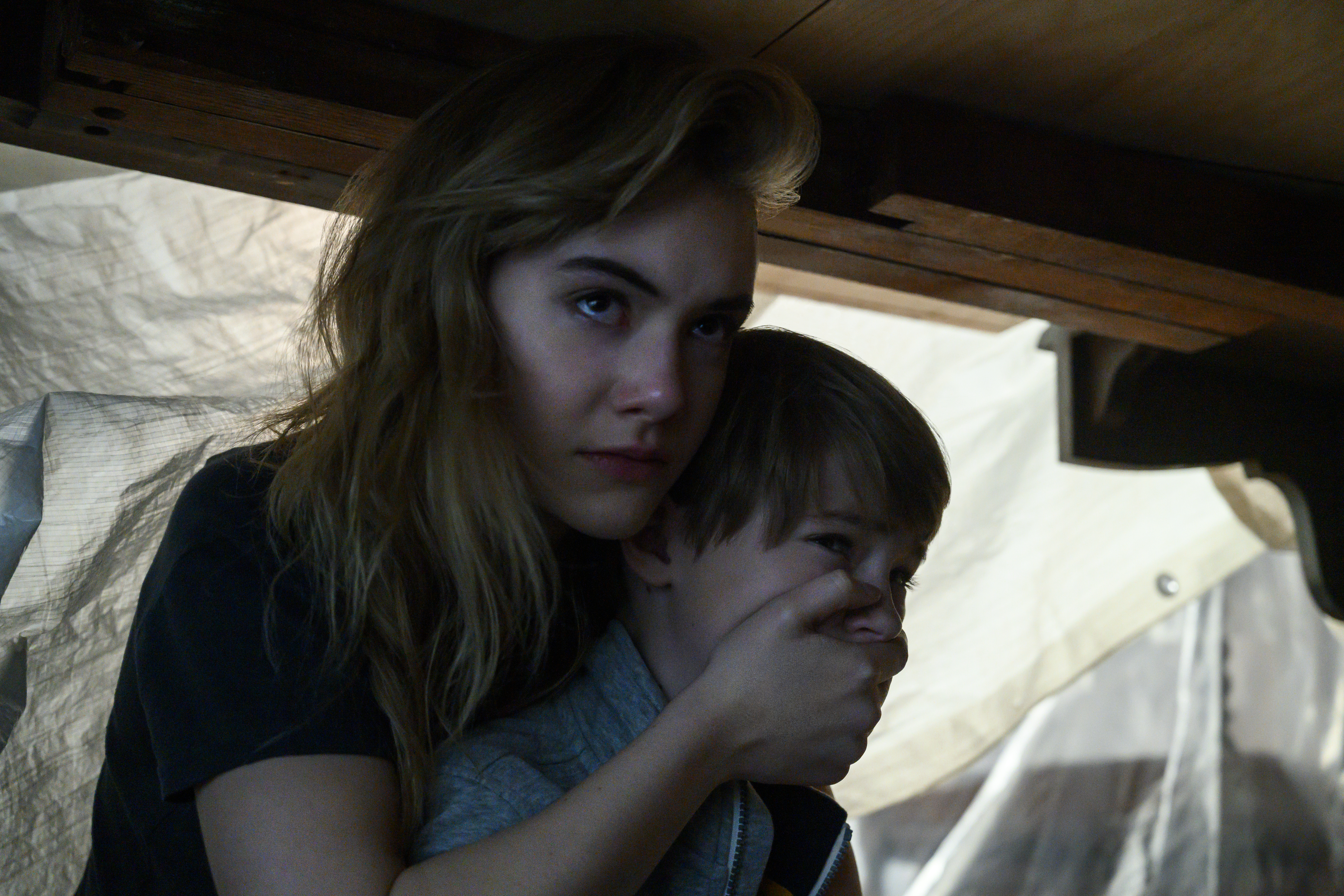 First, you should understand that the Locke And Key comics were more contemporary or urban fantasy rather than straight-up horror like any of Stephen King's works or traditional fantasy like The Lord Of The Rings. The closest iconic property that I can probably compare it to is The Chronicles Of Narnia or Harry Potter, though it's most definitely not meant for kids with the amount of bloody gore and violence it features.
Locke & Key revolves around three siblings (Jackson Robert Scott as the youngest sibling Bode Locke, Connor Jessup as the eldest sibling Tyler Locke, and Emilia Jones as Kinsey Locke) who move to their late father's childhood home in Massachusetts with their mother, Nina Locke (Darby Stanchfield) after the gruesome murder of their father (Bill Heck as Rendell Locke).
They soon discover that magic exists, in the form of Keys that come with a variety of abilities and powers. Little do they know that a demon named Dodge (Laysla De Oliveira) is scheming to obtain all those Keys for a nefarious purpose.
Although that sounds like a generic fantasy premise, Locke And Key differentiates itself from other similar stories by featuring a realistic family with real problems trying to fix their broken lives while still reeling and grieving over the loss of a family member.

There are no Chosen Ones or perfect heroic protagonists here. Only flawed individuals trying to do the best that they can to recover from their recent traumatic experience, as they struggle with their inner demons.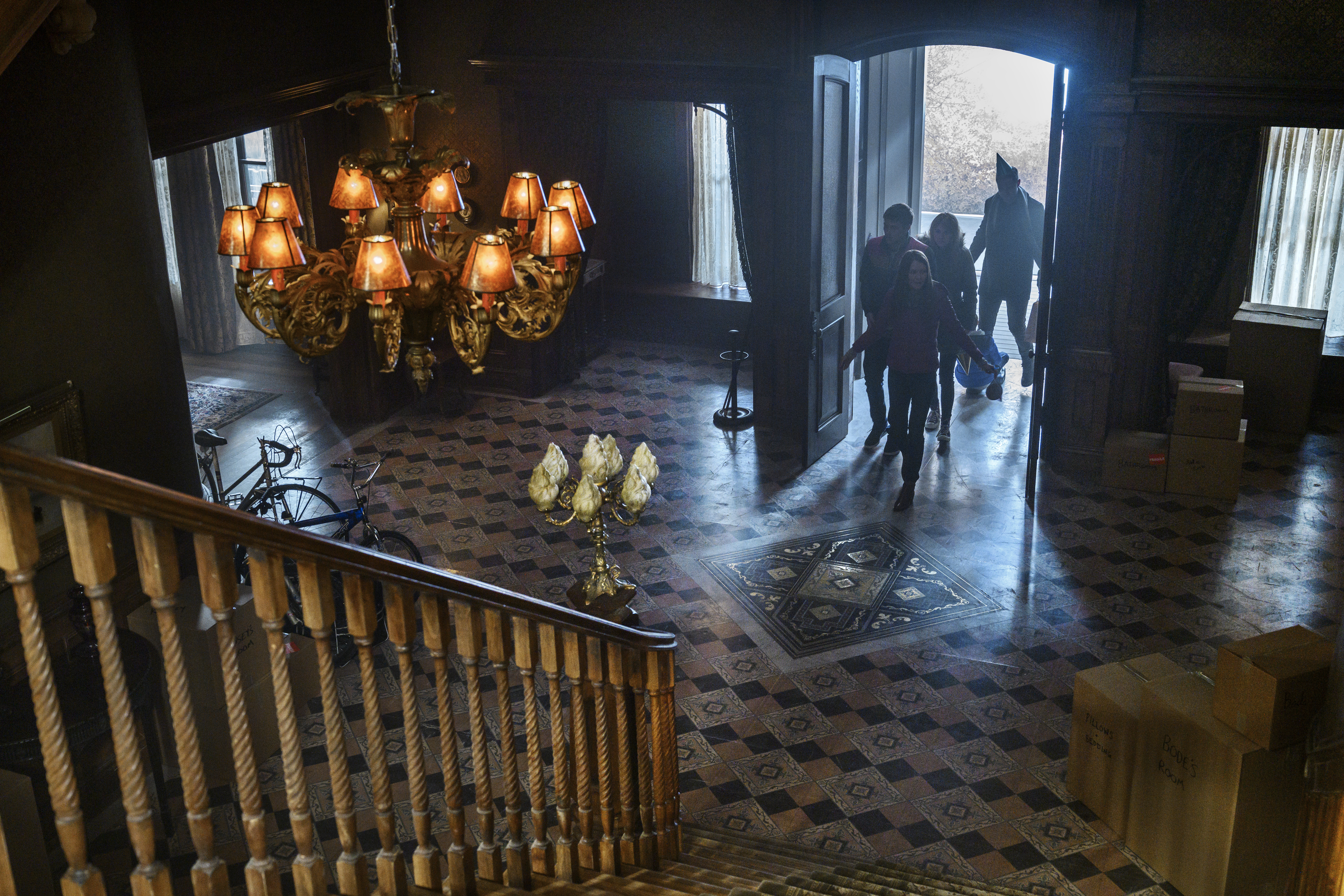 All of that is interspersed with sprinkles of horror and magical moments of fantasy, especially in scenes when the characters discover what each Key can do for the first time. Unfortunately, Netlix's Locke And Key holds back some of its own potential, as it shies away from adapting some of the source material's more fantastical elements and gore.
Fans of the comics will realise that the comics' shocking and bloody gore is missing from Netflix's Locke And Key, which is a real bummer, especially since the series does go the meta route and acknowledges its fantasy/horror roots.

The Chronicles Of Narnia alone is mentioned not once but several times throughout the first season, and one of the Locke siblings' circle of friends are literally fanboys/girls of classic B-movie horror.
As a result, Netflix's Locke And Key is a lot lighter compared to the source material. That's not saying that it doesn't explore the same complex subject matter of the comics, but it does so in a less darker way. It's way less bleak than the comics, and the showrunners have weirdly decided to include more high school teenage drama than there was in the comics (presumably to attract more viewers from that demographic).
I would have loved to have seen more of the comics' more outrageous horror and fantasy elements in Netflix's Locke And Key, but even Netflix's The Umbrella Academy adaptation didn't go as full-on quirky and weird as the source material. I do accept that this is a necessary evil for the adaptations to receive a more 'mainstream' audience.
Improved Key Elements
That said, Netflix's Locke And Key does indeed improve on several aspects from the comics. For instance, in the comics, the Head Key literally opens up a person's head so that others could take a peek inside. The adaptation changes this by making it so anyone using the Head Key will automatically conjure up a door that people can enter, acting as the doorway into the person's head and psyche.
The adaptation's version ultimately works better for live-action cinematic purposes in terms of production design and special effects, so kudos to the showrunners for thinking of that. Fans will love spotting some familiar Keys from the comics, as well as one or two brand new ones specifically-created for the show.
I would also like to praise the pacing in Netflix's Locke And Key. It doesn't suffer from the same 'dragging' problem that plagues other Netflix shows, many of which lose steam as it nears its conclusion.

The opposite is true for Locke And Key's 10 episodes. The first episode doesn't waste time introducing its characters and setting, unlike other shows that tend to take the slow-burn approach.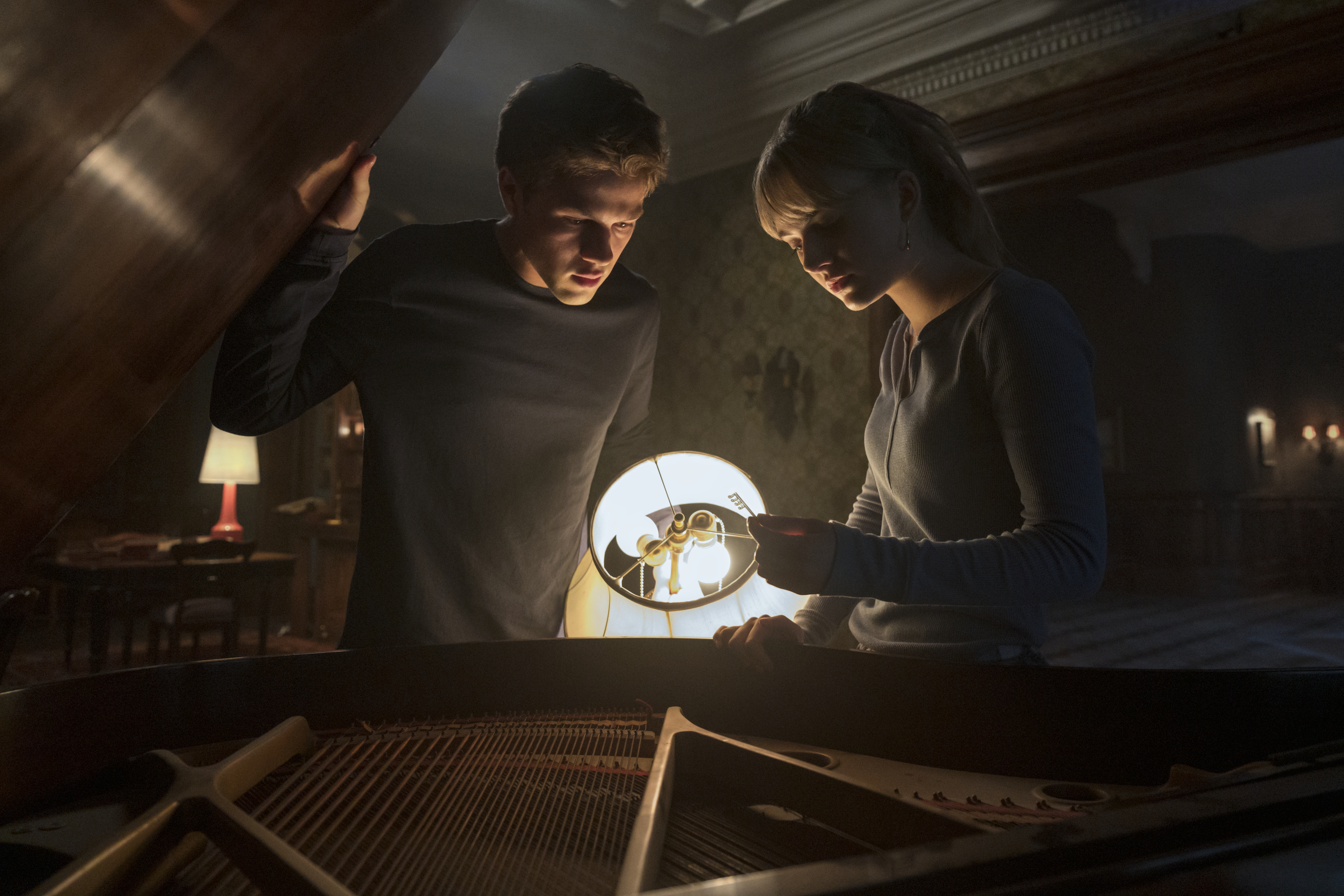 Although the first half of Netflix's Locke And Key might focus too much on the high school teen drama stuff, things start to really pick up around the halfway mark. I couldn't stop watching after the fifth episode, as the series actively works to its climax in the final few episodes of the first season, where any lingering questions or seemingly confusing plot holes are finally answered. I felt glad when that happened because just when some unexplained things were beginning to frustrate me, the series does eventually provide satisfying answers.
As for fans of the comics, keep in mind that the first season of Locke And Key derives its plot and story elements from several volumes of the comic books in its first season alone, streamlining them in a surprisingly cohesive way.

The showrunners weren't kidding when they said that the series will be 'biting a huge chunk' of the source material.
In addition, the Netflix adaptation is faithful in some ways and diverges in other ways, as the 'streamlining' I mentioned above also means that characters and plot come together differently than in the comics, resulting in different endings as well. Still, I think fans would be mostly-satisfied with this adaptation.
Locke-ing In The Key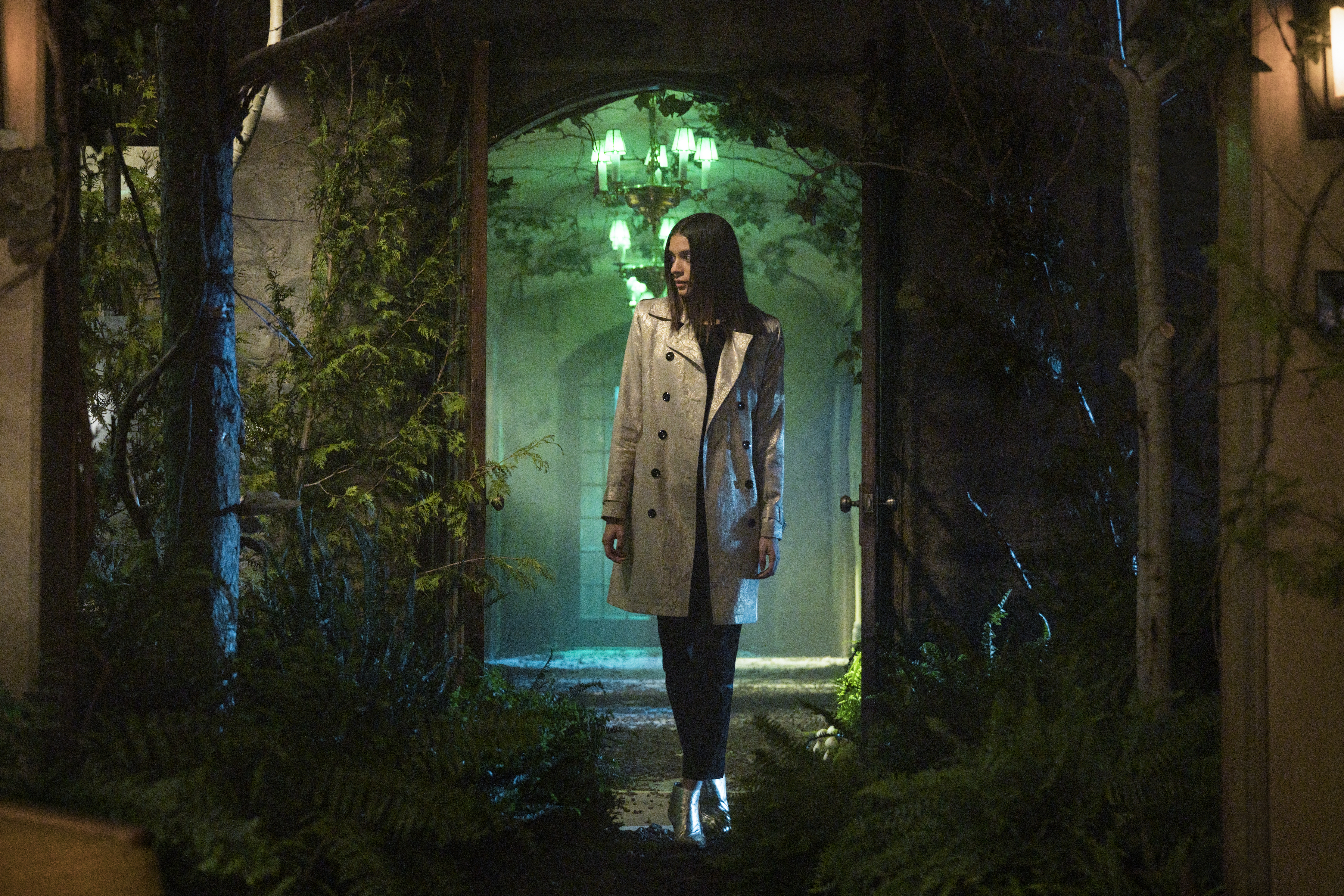 After watching the entire first season of Netflix's Locke And Key, I feel like they could have done a lot more with the series, considering the content of the comics. However, I understand they're operating under a TV budget, so they probably did the best they could under their circumstances.
It's not as dark as the comics, but that's a good thing. The comics can be too bleak at times. It's also not as weird, gory or fantastical as the comics, which I hope the showrunners will work on fixing in the second season, should it get renewed.
Final Score: 70/100
---