By Alleef Ashaari|March 20, 2020|
Dragon Ball Z Kakarot is a decent game (check out my full review here), and a successful one for Bandai Namco, having sold more than two million copies as of earlier this month. At launch, the publisher promised that a Time Machine would be added into the game. Two months after launch, we're finally getting it.
In a free update later today, Trunk's Time Machine will be added in Dragon Ball Z Kakarot, allowing players to replay their favourite story scenes or complete previously-missed side quests. It's possible to miss out on certain side quests in the game, so fans have wanted this feature from the very beginning.
The animated cutscenes in the game are glorious to behold, so I can see how fans would want to replay iconic battles like Goku's first fight against Vegeta, or his climactic battle against Frieza on Planet Namek. The side quests also feature a lot of easter eggs for fans of the franchise, so it's worth doing those too.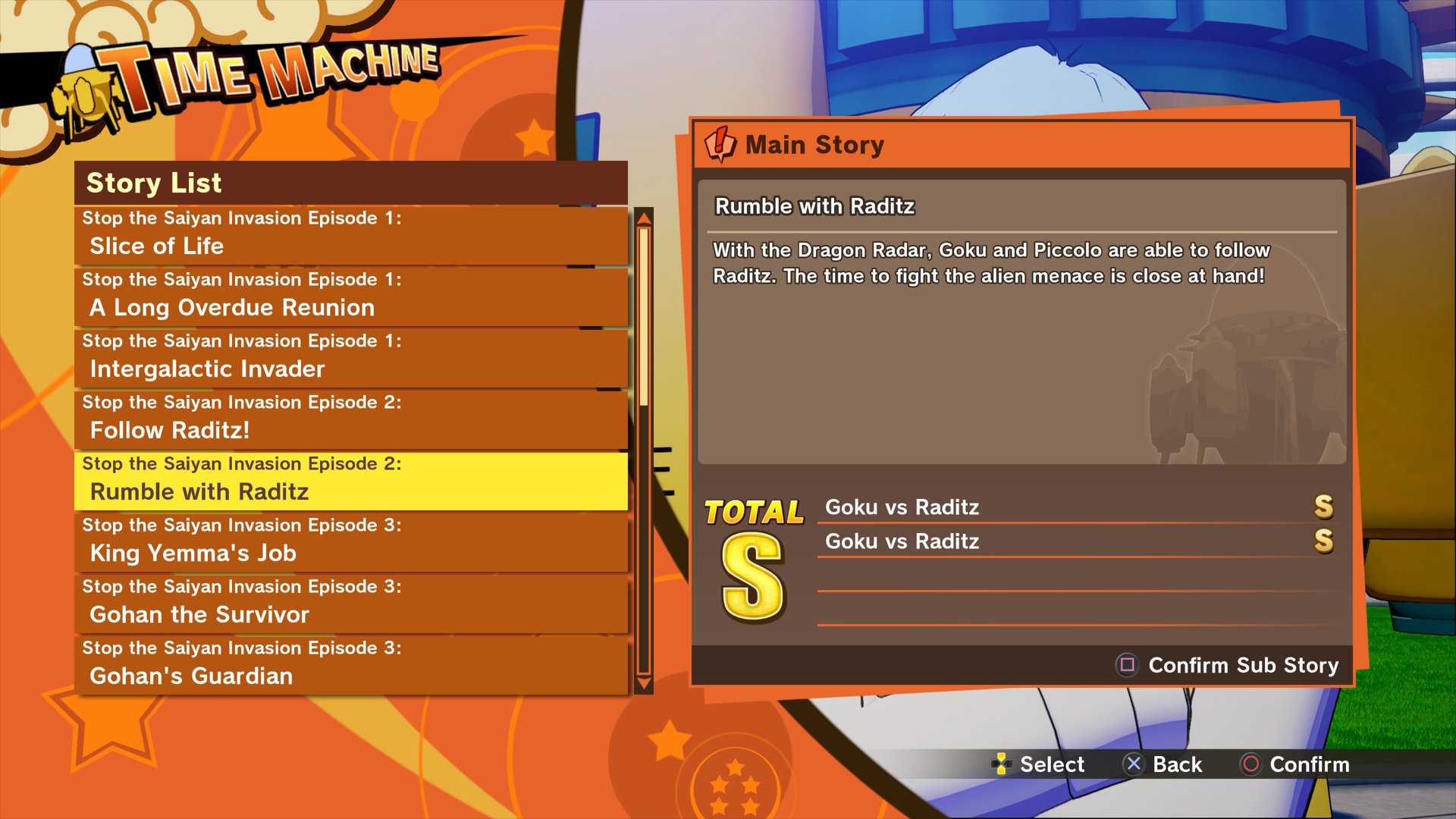 In the meantime, Dragon Ball Z Kakarot is still expected to receive more content through its Season Pass, which will include two original episodes and one new story. Rumours are rife that they could feature Dragon Ball Super storylines and characters, but they have yet to be confirmed by Bandai Namco.
---
Related