By Melvyn Tan|April 21, 2020|
NVIDIA has added a bunch of new titles to its GeForce Now streaming service, but it has lost many others as well, according to a new blog post.
The good news is that NVIDIA has secured a deal with Ubisoft that lets them add the full Assassin's Creed and Far Cry series to their GeForce Now service, while "More Ubisoft games will arrive in the coming weeks". Other Ubisoft titles that are currently supported include Watch Dogs 1 and 2, Rainbow Six Siege, and the latest two Ghost Recon games.
On the other hand, it has lost games from several other publishers. On 21 April 2020, GeForce Now will no longer feature games from Warner Bros., Xbox Game Studios, Codemasters, and Klei Entertainment.
The changes come as NVIDIA is preparing for the service's commercial launch in June. They say that they'll be "adding and removing games through the end of May", with new releases showing up every Thursday and in "larger batches throughout April and May".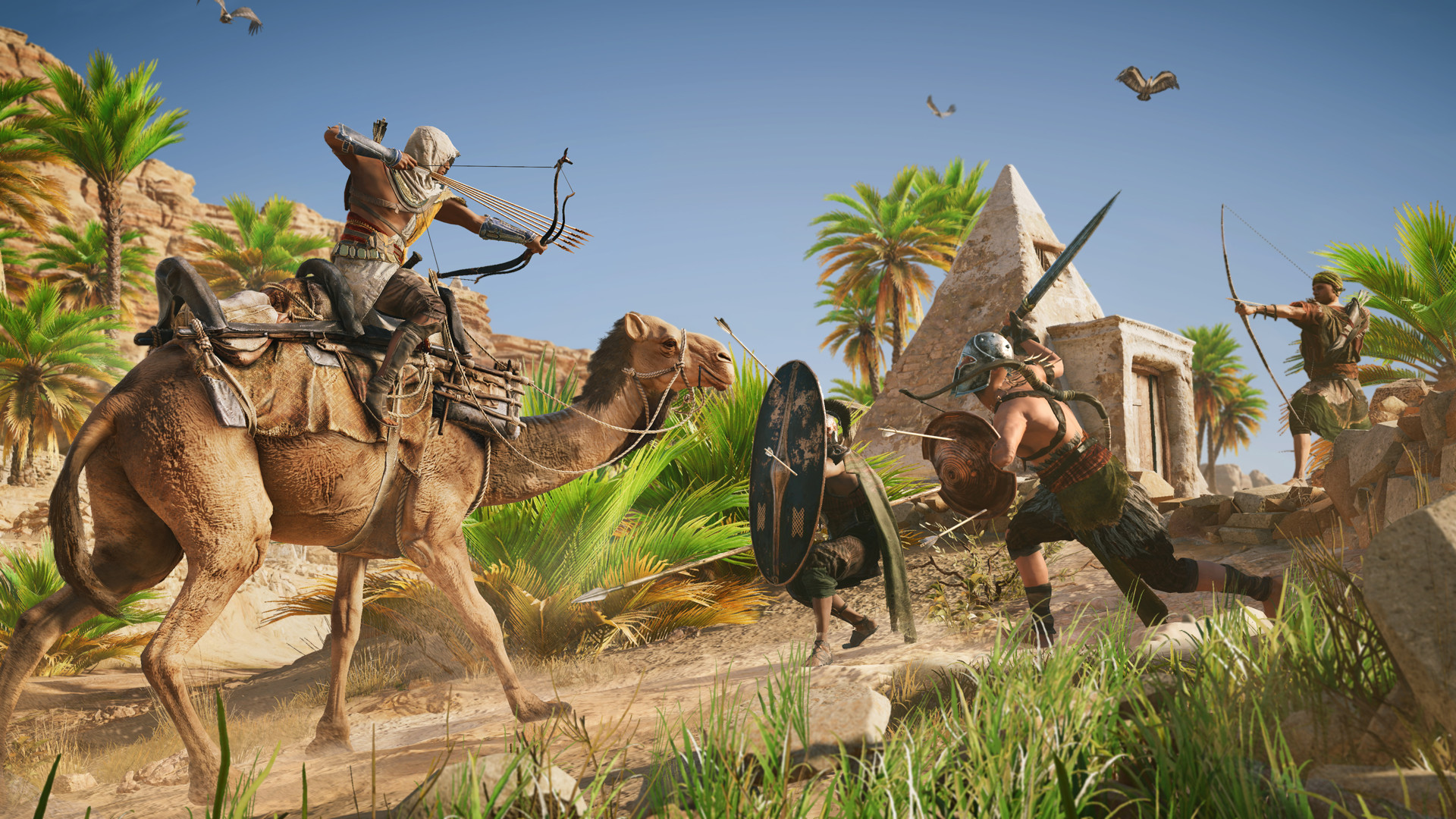 It's a shame to see games leave the service, but it has happened before, and sometimes not for great reasons. As Vice reported back in March, there were developers who were unaware of their games being on the service, while Bloomberg was told that there was some miscommunication between NVIDIA and Activision Blizzard on their agreement. Hopefully, these new removals are happening naturally without those previous issues.
NVIDIA previously wrote in February that, "As we approach a paid service, some publishers may choose to remove games before the trial period ends. Ultimately, they maintain control over their content and decide whether the game you purchase includes streaming on GeForce NOW. Meanwhile, others will bring games back as they continue to realize GeForce NOW's value (stay tuned for more on that)."
Currently, GeForce NOW claims to feature "Thirty of the top 40 most-played games on Steam" and is trying to add another 1,500 titles. It already features games from Epic, Bungie, and Bandai Namco, as well as titles like Counter-Strike: Global Offensive and Mount & Blade II: Bannerlord.
The service lets you stream supported free-to-play games and games that you already own, and has both free and paid memberships. It's unfortunately not available in Malaysia at the moment, but you can check out the FAQ if you still want to learn more about it.
---
Related