By Alleef Ashaari|June 9, 2020|
Sony Pictures recently reminded us that the Monster Hunter movie still exists, even giving it a new release date for 27 August 2020. Now a new screenshot from the upcoming movie has revealed a detail that fans of the franchise would surely appreciate.
Japanese newspaper The Mainichi Shimbun's Mantan Web site (via Anime News Network) unveiled a new still from the Monster Hunter movie, showing actress Milla Jovovich in costume with her left hand wielding a Slinger from 2017's Monster Hunter World.
In Monster Hunter World, a Slinger is a fixed Weapon resembling a slingshot, which can fling projectiles like stones and allow hunters to grapple across distances. Check it out below: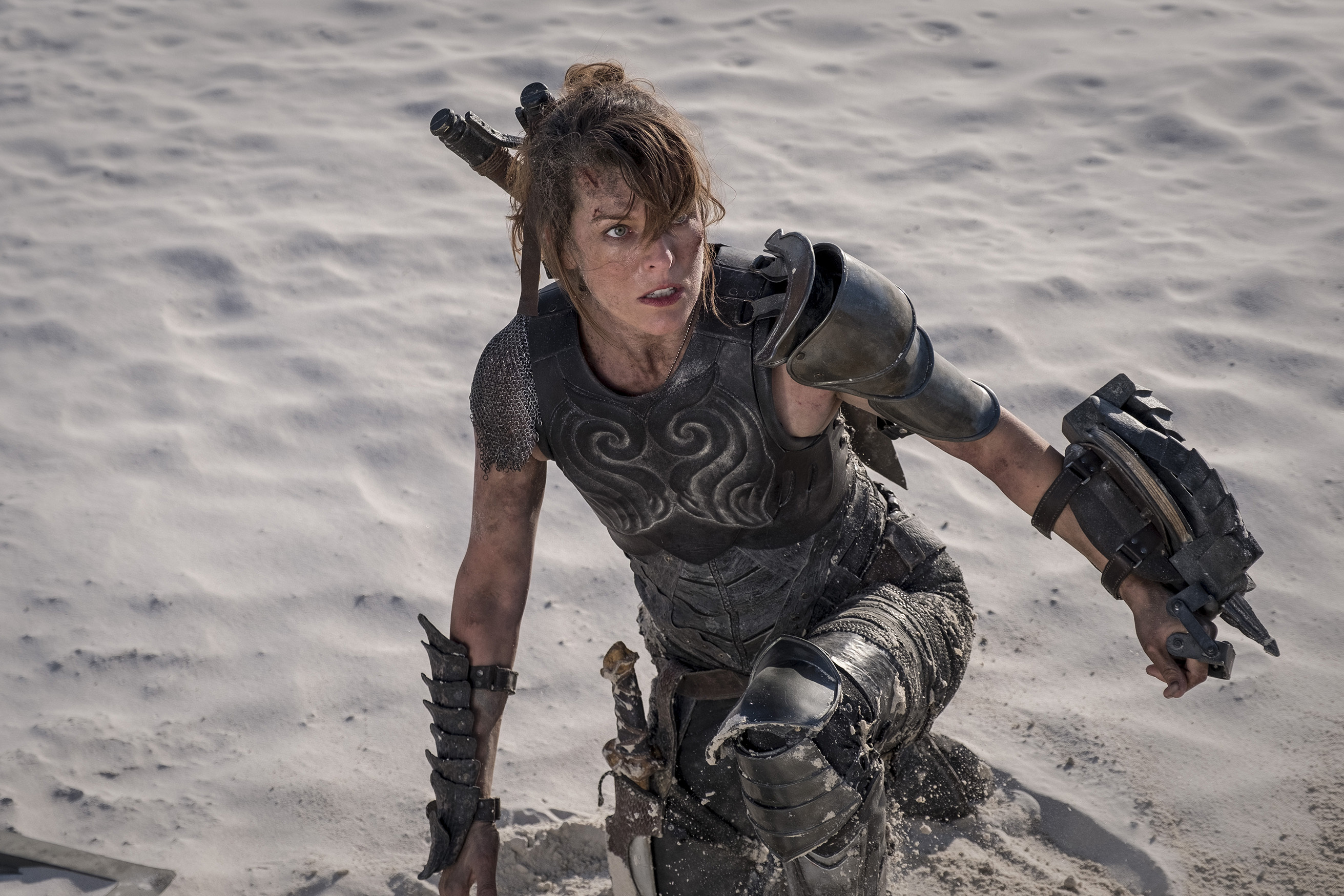 The Monster Hunter movie will star Milla Jovovich as original character and protagonist Captain Natalie Artemis and martial arts actor Tony Jaa of Ong-Bak franchise fame as "The Hunter".
Additionally, Ron Perlman of Hellboy fame will play the Admiral, who is the leader of The Hunter's crew, while T.I. Harris will play a sniper named Link, Diego Boneta as Sergeant Marshall, and Hirona Yamazaki as the Handler.
Despite the fact that it's about to release in only several months, no official trailers have been unveiled as of yet.
---
Related