Thanks to a leak on Reddit, we now know the full roster of Mortal Kombat 11, secret kharacters included. Since it's possibly the full roster, I'll put this pic in case you want to be surprised.
Kharacters who aren't revealed yet include Cassie Cage, Kabal, Kung Lao, Erron (the Masters of the Universe cowboy guy), Liu Kang, Frost, Jacqui Briggs, Cetrion (a new kharacter), Jax, Noob Saibot, Kitana, and the Kollector (the last boss who is now konfirmed to be playable).
The already-deleted post also stated that the game will have three unlockable kharacters: Mileena, Shang Tsung, and Shinnok. Yes, I'll stop using the "k"s now.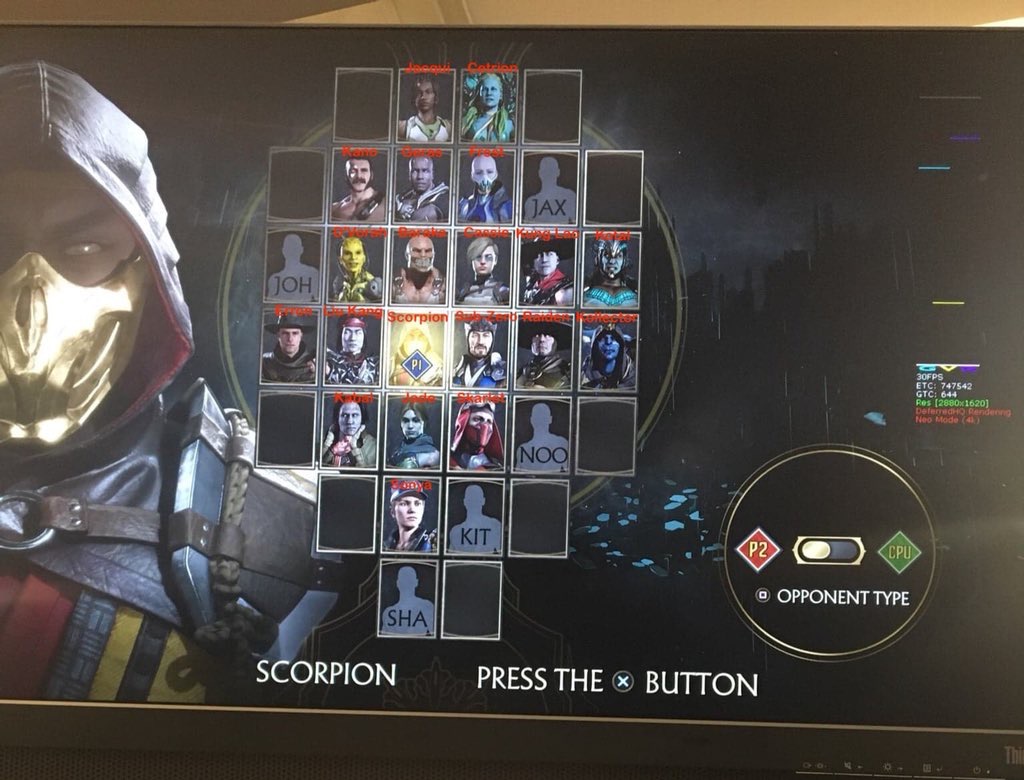 Image credit: ResetEra
The officially-announced characters are Johnny Cage, Jade, Skarlet, Kabal, Scorpion, Sub Zero, Raiden, D'vorrah, Geras, Baraka, Sonya Blade, and Kano.
Guess someone close to NetherRealms is going to get more than a stinkeye. Or this could be an inside job. In any case, I'm sure you're happy/angry/sad with this list. Voice out your pleasure/outrage here or on our Facebook page.
Related