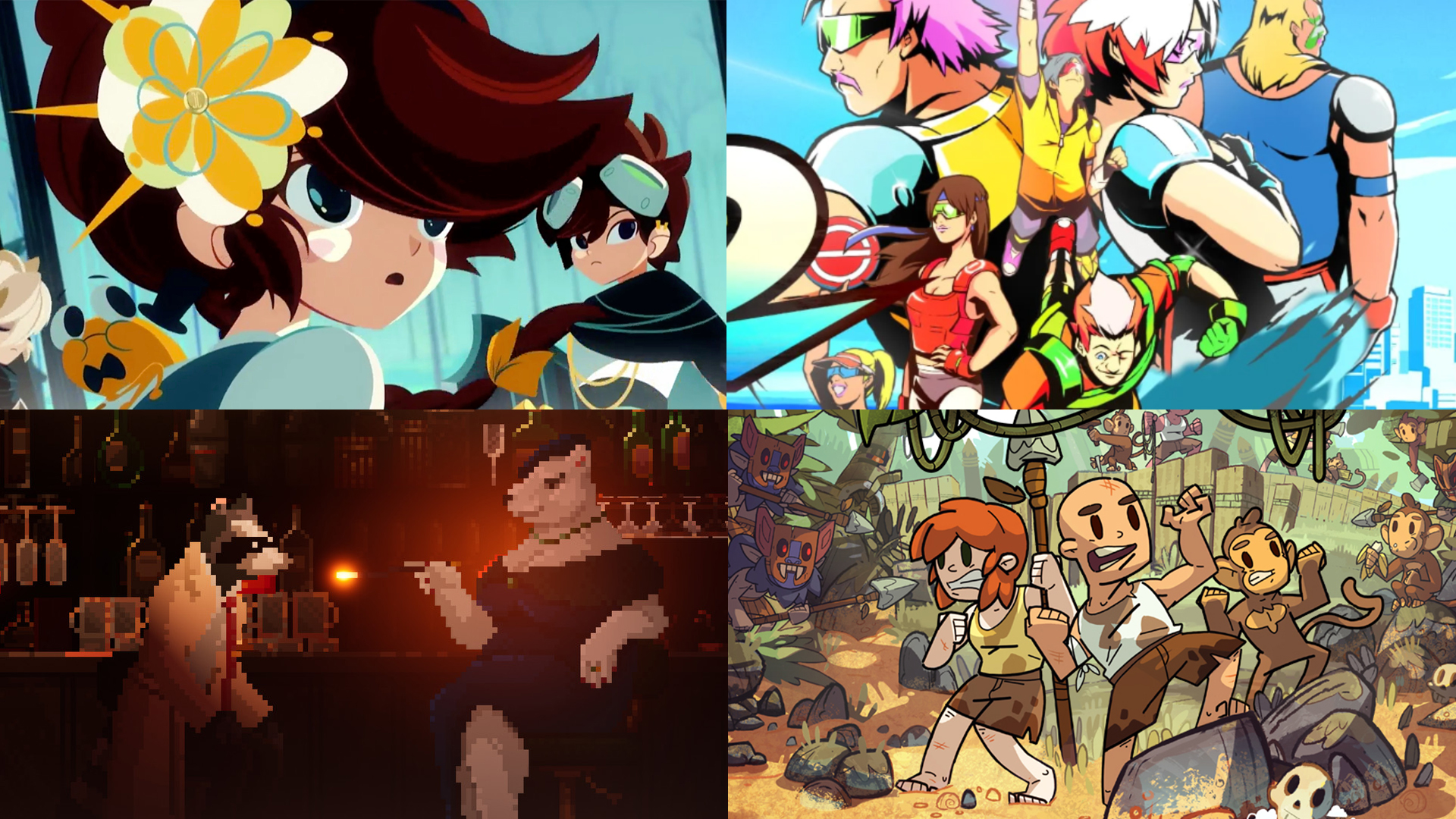 by in
We're in the middle of June, and we've already seen a boatload of game previews and a couple of new console showcases. It's nice to know that digital events can still thrive amidst COVID-19, but we do miss playing demos of upcoming games.
Well, you can do that in this Summer edition of the Steam Game Festival, where the PC digital distribution platform showcases a number of noteworthy titles and their limited time demos. About 900 demos, if we're keeping count.
You have from now until 22nd June to play these games and form your own opinions about them.We picked the best of the bunch for you in case you have trouble choosing between the hundreds of builds to rifle through. And yes, you can trust us.
Cris Tales
What Is It? A 2D JRPG made by a small team called Modus. It features protagonists with names starting with "Cris", a colourful saccharine art style, and good ol' turn-based combat with Mario & Luigi-esque button timing mechanics.
Why Play This? For one, it looks helluva pretty. Also, the game's concept of altering the past, present, and future using the main character's crystal powers (and a time-hopping frog) is pretty nifty. It's essentially a whimsical spin on Chrono Trigger, but we do need more games taking cues from one of the best JRPGs on this side of the earth, right?
Download the demo here. Cris Tales will be out this November.
---
Haven
What Is It? A sci-fi romance adventure where you play a couple exploring an alien planet and survive.
Why Play This? Because the folks who brought you the action-tastic boss rush title Furi are behind this adventure. Just like in Astral Chain, you will control both Yu and Kay simultaneously in the game's battles. Plus, you'll get to unravel a fledging romance and relationship-focused plot while traversing through the planet's plains.
Download it here. Haven is coming out this year.
---
30XX
What Is It? A 2D action platformer that takes cues from the Mega Man series, graphics and all. Especially in the difficulty department. Also, it's a roguelike.
Why Play This? Because it's not every day you get a roguelike 2D platformer that plays like a Capcom-made Mega Man X title. Developer Batterystaple Games are rolling in deep with their love for the Mega Man series via 30XX, from its 16-bit art style to its spot-on controls.At the same time, it also shakes things up with random power-ups, a permanent upgrade system, and co-op play.
---
Destroy All Humans!
What Is It? The long-awaited sequel to the open-world action-adventure title where you terrorize humans in the 1950s as a space alien.
Why Play This? Why not? Your playable alien Crypto has a ton of high-tech weapons and psychokinesis powers to wreak havoc upon the humans of a 1950s Earth as you rebuild your former empire to glory. If you wanted a Mars Attack! game but with actual polish and a decent game behind the premise, Destroy All Humans! is all you've got.
Check out the demo here. The game will be out 29th July.
---
The Survivalists
What Is It? A real-time survival game where you're stuck on an island and need to uncover its secrets. And survive. And train monkeys to do your bidding. No, really.
Why Play This? If you loved The Escapists, you will love the brighter island-themed version that is The Survivalists. Who wouldn't want to co-op with other survivors on an island filled with nature and impressionable monkeys?
Get the demo here. It'll be out 2020.
---
Rhythm Doctor
What Is It? A music rhythm game where you use one button to sort your inputs out.
Why Play This? You thought O2Jam was tough? Try this retro-inspired rhythm game from 7th Beat Games. Just like its inspiration Rhythm Heaven, Rhythm Doctor uses just one button and strict timing for inputs to challenge your listening and music rhythm-recognition skills.
Check it out here. Out 2020.
---
Say No! More
What Is It? A game where you say "no" a lot to a bunch of office workers. You play an intern who has to defend herself against mean colleagues and bosses, find mixtapes, and just say that one word a lot.
Why Play This? Because we've been interns once in our lives, and we've always wanted to go on a power trip to tell our supervisors to "stick it". This game lets you do that in its blocky graphical glory.
Demo's here. This game will be out this year.
---
Backbone
What Is It? An adventure game set in a dystopian Vancouver filled with furries. You play a private eye raccoon named Howard Lotor, solving mysteries while being noir-like.
Why Play This? If you like thrillers and was disappointed by last year's game adaptation of legendary comic book Blacksad, Backbone may be the cure. Plus, you can't say "no" to 2D pixel-art adventure games.
Check it out here. Out 2021.
---
UnDungeon
What Is It? A top-down roguelike RPG with pixelated graphics.
Why Play This? Because the randomized sci-fi landscape here is bizarre, weird, and full of surprises. You play an already creepy-looking hunched dude named Marduk who has to claw his way out of the Wasteland.
---
Ghostrunner
What Is It? A first-person action game where you run, slice, and slow down time around yourself when dodging mid-air.
Why Play This? Because this is as close as you're going to get to a cooler Mirror's Edge.
Check out the demo here. Ghostrunner will come out 2020.
---
Windjammers 2
What Is It? A 1v1 sports game where you toss a lone frisbee into your opponent's goal. Or just knock him or her out with it using a Super Shot. Yeah, it's basically a fighting game masked as an extreme sports title.
Why Play This? If you love arcade-style 1v1 frisbee-tossing that rewards lightning fast reflexes and parries, this one's a must-buy. Plus, the new art style and 90s sci-fi beach bum hybrid look is easy on the eyes.
Download the demo here. The game will be out hopefully this year.
---
A Space For The Unbound
What Is It? An adventure game set in a late 90s rural Indonesia about a boy and a girl with supernatural powers.
Why Play This? Fans of adventure games and visual novels with a tinge of the supernatural and slice-of-life whimsy will find a lot to love here.
---
Chinatown Detective Agency
What Is It? A cyber noir point-and-click adventure game made by Singaporean indie game developer General Interactive Co. You play Amira Darma, a private investigator who has to solve interwoven mysteries in a futuristic Singapore set in 2032.
Why Play This? Apart from the lovely pixelated art style, you have to balance running a detective agency as well as solve a global conspiracy. Part adventure, part sim; potentially all fun.
Download the demo here. The game is slated for an Early 2021 release.
---
Holy Potatoes! I'm A Hero?!
What Is It? A top-down action game where you control a potato with hands and legs. Clearly inspired by the Legend of Zelda titles in the 90s.
Download the demo here. No release date has been announced yet.
---
Decks & Dungeon
What Is It? A turn-based deck-building monster-collecting roguelite RPG from Southeast Asian developer Springloaded.
Download the demo here. There's no release date for this game yet.
We may be putting in new games on this list, so watch this space!