This feature will be updated periodically, as some events have been delayed due to recent world news. 
Story originally published on 26th May.
Just because E3 2020 is cancelled doesn't mean there aren't any avenues for publishers and developers to announce their upcoming titles. In fact, with this generation's reliable method of consuming digital content online thanks to the internet, many of them are stepping up with their own virtual events.
Here's a list of them, from the Big Three (Nintendo, PlayStation, Xbox) to other smaller-but-not-lesser showcases. For convenience's sake, all times are converted to Malaysia/Singapore time (GMT+8).
2020 Taipei Game Show – 1st June to 24th June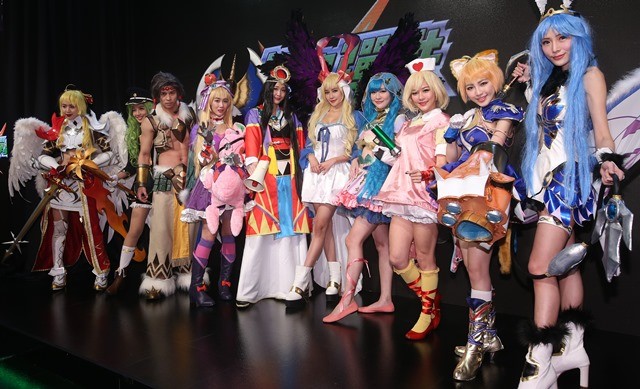 Next week, we'll be seeing how Taipei Game Show's first online expo debut in 2020. We'll be seeing a lot of one-on-one conferencing with game developers, webinars, and a slew of game previews. The expo will also have an Indie Salon Online event where developers from Taiwan, Singapore, Sweden, the Philippines, and Malaysia share their insights with audiences. If you're interested in seeing these online talks, you can register here.
PlayStation 5 Showcase – 12th June (4am GMT+8)
It's official. PlayStation announced that it will reveal details on PlayStation 5 next week on 5th June at 4am GMT+8. We may be seeing PS5 exclusives and more about the next-gen console on that day itself.
The showcase will be on PlayStation's YouTube and Twitch pages.
Guerilla Collective – 13th June (1:00am GMT+8) to 15th June
Hosted by Kinda Funny co-founder Greg Miller, this multi-day showcase focuses on indie and mid-sized studios and their games. Notable names include 11 Bit Studios (Frostpunk), Larian Studios (Baldur's Gate 3), Versus Evil (Banner Saga), and ZA/UM (Disco Elysium).
PC Gaming Show – 14th June (2:00am GMT+8)
This year's PC Gaming Show will be hosted once again by esports folks Sean "Day9" Plott and Frankie Ward.
The show will highlight over 50 new and upcoming PC games and demos from various developers all around the world. This year's offering may be a bit more detailed; after all, digital events of this nature mean more airtime to talk about your passion project(s).
Steam Game Festival – 9th to 14th June
Valve is also hosting its own "online event" featuring a ton of PC games. Here's the twist: you can play the demos of each highlighted game during this period. Microsoft will be part of this event, meaning that its first-party games on the Xbox One could make their debut on Steam.
EA Play Live 2020 – 12th June (7am GMT+8)
EA Play is still a thing despite the many awkward moments it showed us. Noteworthy announcements include EA Access coming to Steam and Anthem 2.0. Here's hoping the latter gets some sort of a comeback.
Day of the Devs – 22nd June (11pm GMT+8)and 20th July
The Game Awards and iam8bit are teaming up alongside Double Fine on this digital event, which will showcase indie games and "large scale projects".
Companies who are confirmed for this event include The Behemoth (Castle Crashers), Sabotage Studio, Team17 (Worms), thatgamecompany (Journey), and Tribute Games. Expect gameplay previews and debuts up the wazoo.
New Game+ Expo – 23rd June (11pm GMT+8)

Sega joins Koei Tecmo, NIS America, and a lot of other Japanese companies to share new game announcements and gameplay demos in a Japanese game-centric digital showcase. Stay tuned to the stream on this link.
Ubisoft Forward – 13th July (3am GMT+8)
Don't forget about open-world game makers Ubisoft, who are doing their own virtual event this July. The publisher will reveal a ton of new games, most notably Far Cry 6,  Assassin's Creed Valhalla, and Watch Dogs Legion. The latter was supposed to be out on March but it was delayed to April 2021-ish. Check out the upcoming stream here. 
Microsoft Xbox Series X Showcase – July and August
We already witnessed Xbox's gameplay showcase event this May, so it's only fitting we receive a salvo of Xbox Series X-related events in the next few months. There's no timing confirmed yet, but odds are we'll be getting a first look at the console and a slew of first-party games like Halo Infinite.