Earlier today, Sony Interactive Entertainment Head Of PlayStation Indies Shuhei Yoshida officially announced the PlayStation Indies initiative, which aims to spotlight and support indie games. As part of the announcement, they're planning to unveil nine new indie games coming to the PS4 and PS5.
Besides that, a new indie title will join the PlayStation Now streaming service every month, starting with Hello Neighbor in July 2020. Check out the full list of PlayStation Indies titles below:
1. F.I.S.T: Forged In Shadow Torch
Developed by Chinese developer TiGames as one of the selected games from the PlayStation China Hero Project, F.I.S.T: Forged In Shadow Torch is a dieselpunk-style action-adventure platformer featuring an anthropomorphic bunny wielding a huge, weaponized metal fist.
With Metroidvania exploration elements, players assume the role of Layton, a battle veteran who has spent the last six years in hiding after his city was lost. When his friend is kidnapped by the Machine Legion, this silent yet determined fighter heads back out into the world on a desperate rescue mission.
Powered by Unreal Engine 4, the game looks incredibly-gorgeous for what's supposed to be an indie game. No release date has been revealed yet, but it's coming to the PS4 and PC (via Steam).
[youtube https://www.youtube.com/watch?v=BZEiT8QZbmY&w=560&h=315]
2. Maquette
Developed by Graceful Decay, Maquette is a first-person recursive puzzle narrative game, similar to Valve's Portal. As players explore the game's recursive world, they'll uncover memories of a young couple in love, solving puzzles through creative thinking.
No release date has been revealed yet, but it's coming to the PS4, PS5 and PC (via Steam).
[youtube https://www.youtube.com/watch?v=ceMkmsyzCoc&w=560&h=315]
3. Where The Heart Is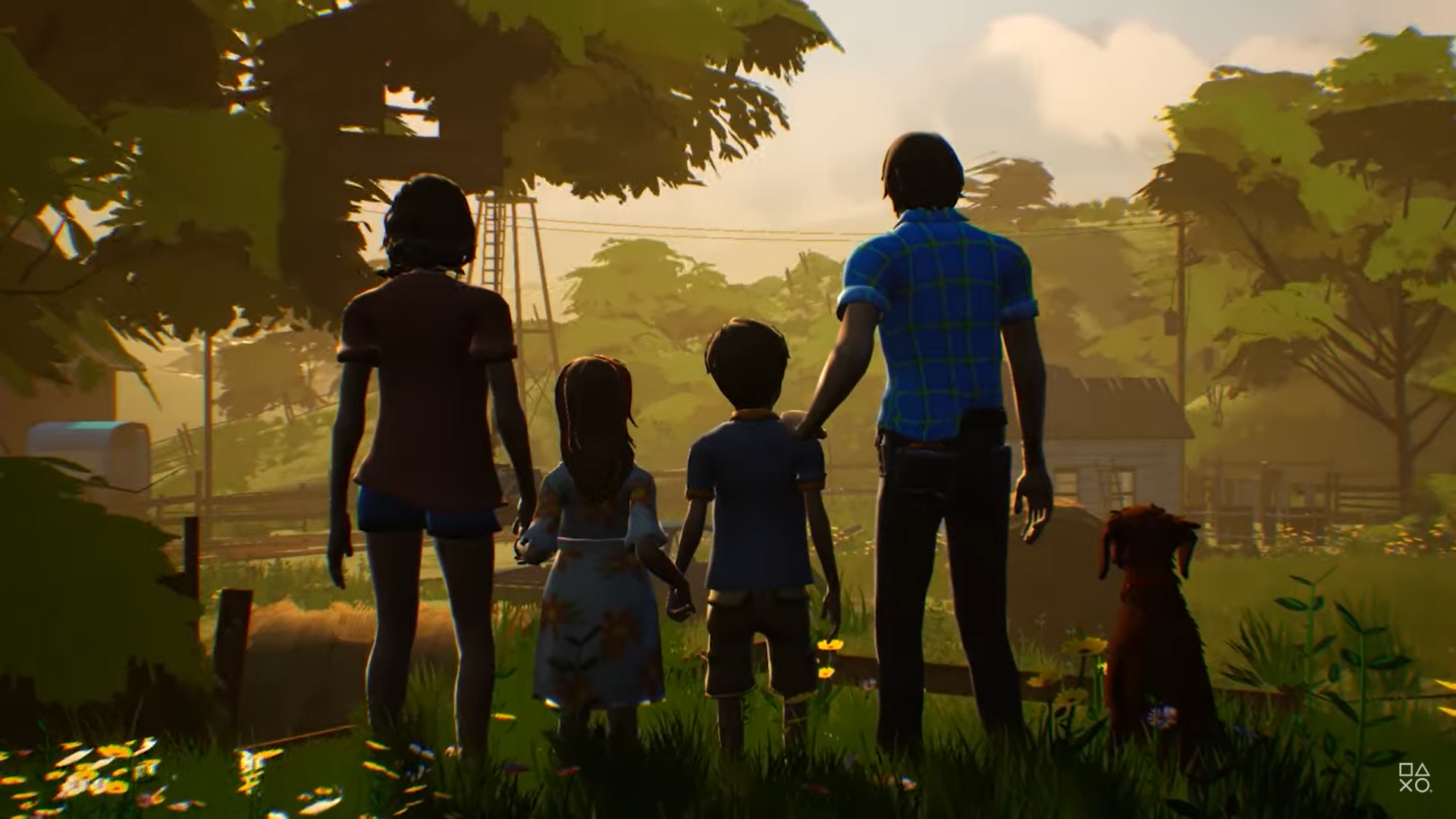 Developed by Armature Studio, Where the Heart Is is a narrative adventure game about family. Gameplay paths and outcomes will change based on players' decisions, both big and small. Players will follow the journey of the characters in the game from their childhood to adulthood.
It's coming to the PS4 sometime in winter 2020.
[youtube https://www.youtube.com/watch?v=lJZNbqXDIgs&w=560&h=315]
4. Creaks
Developed by Amanita Design, Creaks is a puzzle adventure game that delights the senses with its hand-painted visuals, precise animation, eerie sounds, and an eclectic original score from Hidden Orchestra.
Players can proceed at your own pace at figuring out the solutions to dozens of carefully designed puzzles, explore the mansion for hidden paintings and uncover the great secret. Powered by Unity, the game also features a unique gameplay mechanic, where players have to find ways to turn enemies into ordinary objects.
It's coming to the PS4, Xbox One, Nintendo Switch, PC and Mac sometime in July 2020.
[youtube https://www.youtube.com/watch?v=NJyVGdwai1o&w=560&h=315]
5. Heavenly Bodies
Developed by 2pt Interactive, Heavenly Bodies is described to be a game about cosmonauts; the body; and the absence of gravity. It is a single player game at its core, but can be equally enjoyed as a local co-op experience.
Players assume the role of a brave cosmonaut, and it's their duty to maintain Earth's latest and proudest feat of space engineering. They will use use the left and right triggers and analog joysticks to move the left and right arms, respectively, while the legs can be moved using the L1 and R1 buttons.
The physics engine in Heavenly Bodies is complex, with ropes, buttons, machines, and the cosmonaut's body reacting to forces in a way that, without gravity, will challenge players to rethink the way you approach seemingly trivial tasks.
The PS5 DualSense controller will allow the following sensations:
With adaptive triggers, players can feel:
Objects slip from your grip, such as ropes, or your partner's desperate fingertips.
The density of the object you're gripping. For example, metal scaffolding will feel cold and hard, whilst a space-suit will feel soft and squishy.
With haptic feedback, players can:
Feel the ship rattle through your bones as it passes through coarse space debris.
Feel a lever snap from its base as you try to close the pod bay doors.
Feel the dreadful loss of all sensation as your body is swept into the endless void.
It's coming to the PS4, PS5, PC and Mac in August 2021.
[youtube https://www.youtube.com/watch?v=WLIA4Jm8JfI&w=560&h=315]
6. Recompile
Developed by Phigames, Recompile is a Metroidvania exploration-based hacking platformer. Players will explore, fight and hack their way through a stunning digital landscape that'll react to their actions as they assume the role of a sentient virus who is trying to escape deletion.
Gameplay mechanics include platforming, third-person combat, and environmental hacking puzzles, though it's up to players how they approach the game. It's coming to the PS5, Xbox Series X, and PC (via Steam) sometime in 2020.
In the meantime, the trailer features the song Jupiter by singer/songwriter Aoife O'Donovan.
[youtube https://www.youtube.com/watch?v=tcTyN6Euvk8&w=560&h=315]
7. Carto
Developed by Sunhead Games, Carto is a chill adventure game wrapped around a unique, world-shifting puzzle mechanic. Players will use this power to explore mysterious lands, help a quirky cast of new friends, and guide Carto on her journey home.
Players will also need to master their cartography skills, as they rearrange pieces of the map and seeing the world change around them by connecting missing pieces of the map to discover mysterious lands, uncovering their secrets. As players journey through new pieces of the map, they'll meet quirky characters and make friends along the way, many of which will need a helping hand from their local cartographer.
It's coming to the PS4 and PC sometime in fall 2020.
[youtube https://www.youtube.com/watch?v=q2lc6jCyUxo&w=560&h=315]
8. Haven
Developed by Furi developer The Game Bakers, Haven is a relaxing game about a couple gliding over tall grass on a deserted planet; a co-op RPG adventure game which can also be played solo.
Players will assume the role of two characters at the same time to explore, fight in real-time combat or engage in dialogue. A second player can join in or drop out anytime in co-op to share the adventure. There's also a simple crafting system but apparently not much of a HUD or tasks to complete. Players just go with the flow of the game.
It's coming to the PS4, PS5, Xbox One, Nintendo Switch and PC (via Steam) sometime in 2020.
[youtube https://www.youtube.com/watch?v=b_jhGKn049E&w=560&h=315]
9. Worms: Rumble
Developed by Team17, Worms: Rumble is the latest instalment of the long-running Worms franchise. The last entry was previously 2016's Worms: W.M.D. What's interesting is that 2020 is also the 25th anniversary of the franchise.
Worms: Rumble is turning away from the franchise's traditional turn-based combat and introducing new real-time combat. The worms now move faster, and can even perform wall jumps to traverse at pace to get to higher ground and away from danger, as well as dodge those "incoming" bazooka shells and grenades.
The game will also support cross-play with a 32-player online experience and three game modes, including Deathmatch, Last Worm Standing, and Last Squad Standing. Last but not least, players will be able to customise their Worms.
Finally, the Holy Grenade also returns in all its sacred glory! It's coming to the PS4, PS5 and PC sometime later in 2020.
[youtube https://www.youtube.com/watch?v=DqaADN-63xY&w=560&h=315]
---
Related