Platform: PC
Genre: What it says on the title
The quarantine of 2020 is obviously a buzzkill, but at least it made the video game industry thrive in some sense. After all, people are staying put at home (mostly) and probably passing the time with video games. For folks who love travelling, it's a killjoy.
However, it's good timing that developer Asobo Studio's take on the Microsoft Flight Simulator brand is out for all to play. It's a beauty to look at, its geo-location tech lets you see real-life areas and cities rendered in real-time, the planes fly just as they should, and it teaches you a lot about taking off, flying, and landing.
If you don't mind jumping through a few rigorous hoops, that is.
Wings
There's a huge initial barrier of entry when you try to start this simulation. Once you're done installing ALL of Microsoft Flight Simulator and its 91GBs of content while suffering through its endlessly looping calming music, you'll be prompted to check out the tutorial or just dive right in for a free flight from your airports and destinations of choice, be it from KL to Singapore. Or KLIA to Washington.
But you can't because you need to learn how to take-off and land; two crucial elements when you're trying to break through the world of this simulation. The temptation to fly a vintage prop in 4K lightmapped 1:1 map glory (powered by cloud computing and whatever Bing is nowadays) is way too good to pass up, but you'll need to go through the basics of flight school and tick those checkboxes.
After that, all your 100 hours will be spent mostly on tourism tours to Sepang, a combo of Croatia, Spain, and Ireland to glimpse at the Game of Thrones filming locations post-series, and even the F1 circuits. I won't lie: doing these is really fun and watching videos of these don't do justice to the experience. You need to fly each of the different planes doing this. Microsoft Flight Simulator needs to exist to make these aspirations come true for the millions of us grounded or too broke to fly over the Pacific/Atlantic.
Which is why the game's controls and insistence on making you take its take-off and landing steps all the more frustrating to some. There is no option for players to sacrifice just a modicum of depth to enjoy the free-flow version of the game, even if it's temporary or optional.
For an apt gaming comparison within the Xbox Games lineup, the Forza driving simulation series (which are hardcore driving sims) lets players dumb down and streamline the experience after the initial rigamarole of driving with a stick. I'm all for challenges and working for your entertainment, but when it comes to just taking flight and enjoying the scenery, the least the game should add is a "halfway flight" mode where you're up in the air and can just focus on pitching and barrel-rolling.
Sure, the game lets you switch between "modern" and "legacy" mode, and even tailor your controls to the Xbox controller for those "zero-worry tourism" moments. But rather than being a stern teacher, this flight sim feels more like a classroom where you're expected to learn yourself. That's fine for some, but not appealing to many. You don't feel like you're learning something if you take the easy way out; no incentive whatsoever.
There is also word on the street that at this point in writing, setting up a joystick (HOTAS) to really play this game ended up being a challenge for many. Hopefully that's fixed in the next few patches for the game. This version of Microsoft Flight Simulator is obviously tailored for future additions and content, so it remains to be seen if more planes and challenges will be added. I hope they keep at it.
Flight Pattern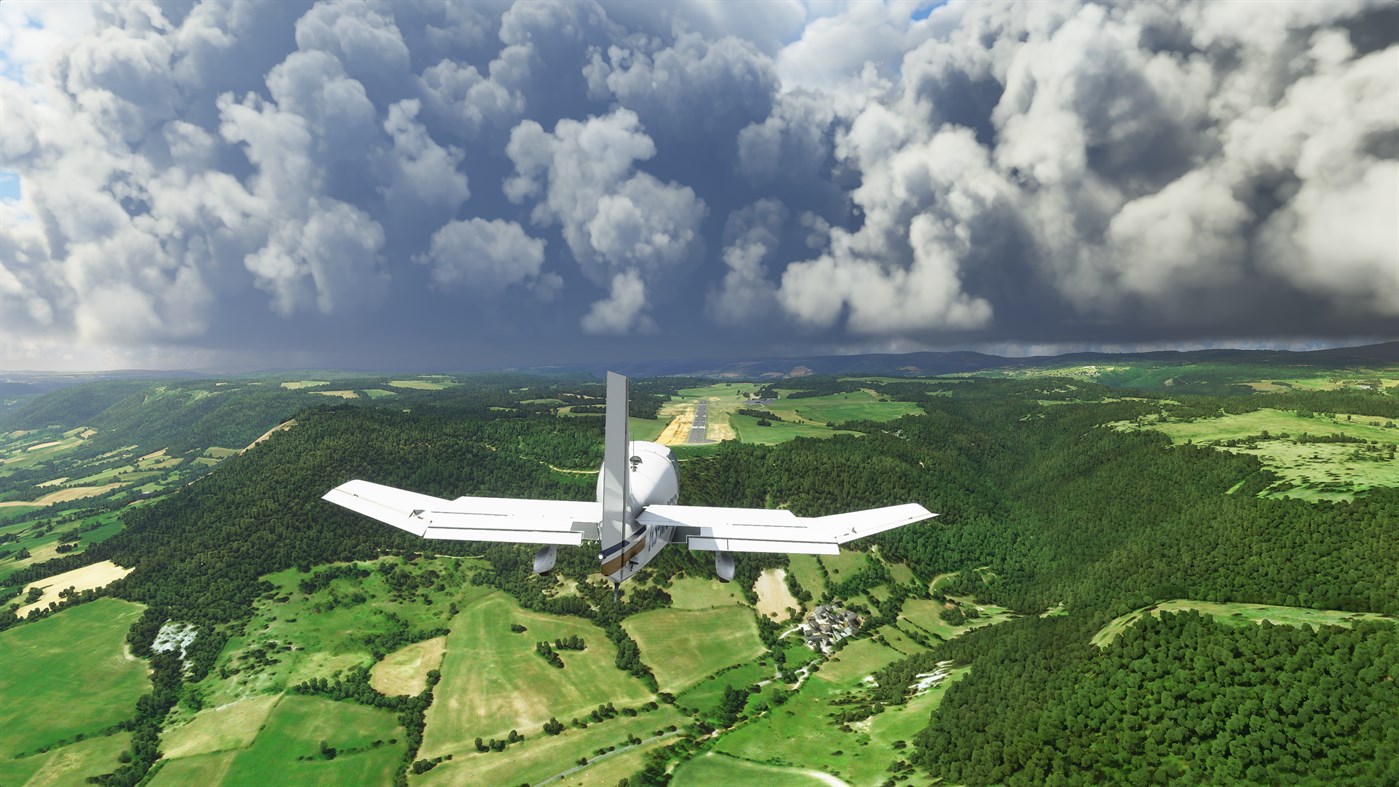 For better or worst, Microsoft Flight Simulator is as deep and as accurate as they come. Asobo Studios has created a lovely-tailored simulation meant for anyone with aspirations to fly planes. But as an actual game that should be accessible since it has a generally appealing premise? I'm still on the fence about it.
The game's challenge is solely on you understanding the intricacies of flying a plane and doesn't give you break for it. There aren't that many people out there who enjoy a true flight sim to the fullest. Also, I can guarantee you that most of them who want a taste of it will want some way to access it frequently without having so many barriers of entry.
I'm glad titles like Microsoft Flight Simulation exist for particular tastes and for future streamers who can showboat their flying skills on YouTube and on stream in the coming months.
Personally? The more I play this, the more annoyed I get. Even the most detailed of games in their specific genres (Devil May Cry for action games, the aforementioned Forza Motorsports) do cut folks some slack. Still, I won't deny the vast amount of potential this simulation has. With a little more time and updates, Microsoft Flight Simulator will be the definitive title that makes digital aerial tourist adventures all the more pleasant.
Pros
Really detailed flight simulation.
Beautiful graphics powered by ever-updating cloud technology.
The most-detailed simulation you'll play.
Cons
Strictly for flight fans; won't win converts.
Tutorials need to cover more ground.
Takes eons to install.
FINAL SCORE: 70/100