By Alleef Ashaari|August 25, 2020|
Today, 2K has released the NBA 2K21 current-generation demo for the PS4, Xbox One and Nintendo Switch. This year's demo includes four playable teams. These includeL
Kobe Bryant and the All-Time Lakers.
Bill Russell and the All-Time Celtics.
Giannis Antetokounmpo and the Milwaukee Bucks.
Kawhi Leonard and the Los Angeles Clippers.
The NBA 2K21 demo also offers ballers an opportunity to try out some of the latest gameplay innovations that are detailed in the Current-Gen Gameplay Courtside Report. From major innovations to the Pro Stick to a redesigned shooting system, NBA 2K21 features plenty of new upgrades, improvements and changes that bring the series to a new level.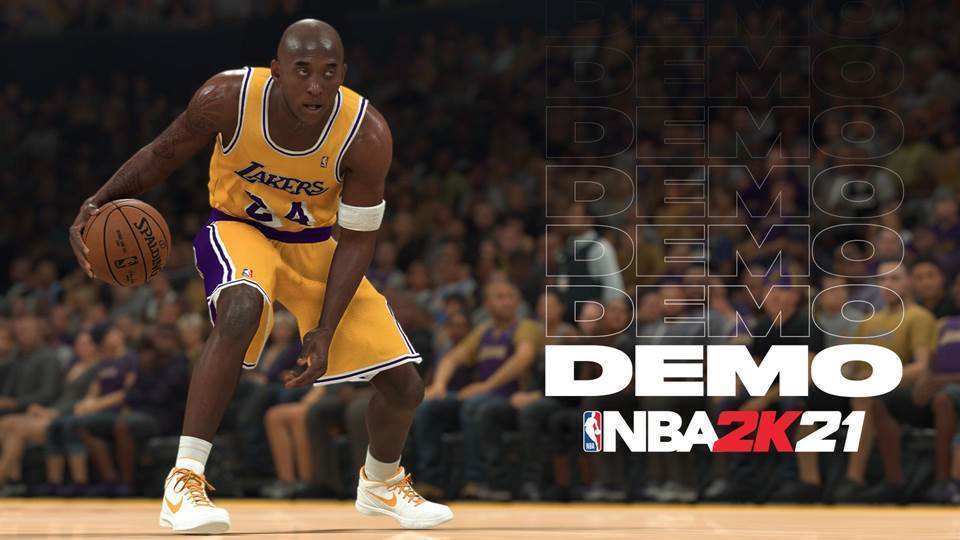 Additionally, the demo heralds the return of the ever-popular MyPLAYER Builder. Players can select their position, set their attributes and get a first look at what type of builds will be able in NBA 2K21.
In addition, your created build carries over from the demo into the full game when it launches on 4 September 2020.
Last but not least, due to the delay in the start of the 2020-21 NBA season, NBA 2K is taking a new approach to the player ratings reveal for NBA 2K21 by updating player ratings upon the release of NBA 2K21 for next-generation consoles.
This is to ensure the ratings are reflective of the player's performance this season. At that time, all updated NBA player ratings will be implemented across NBA 2K21 for current- and next-gen consoles.