By Alleef Ashaari|August 25, 2020|
Yoodo held a press conference at the Battle Arena in Petaling Jaya earlier today, where they had several major announcements for Mobile Legends in Malaysia.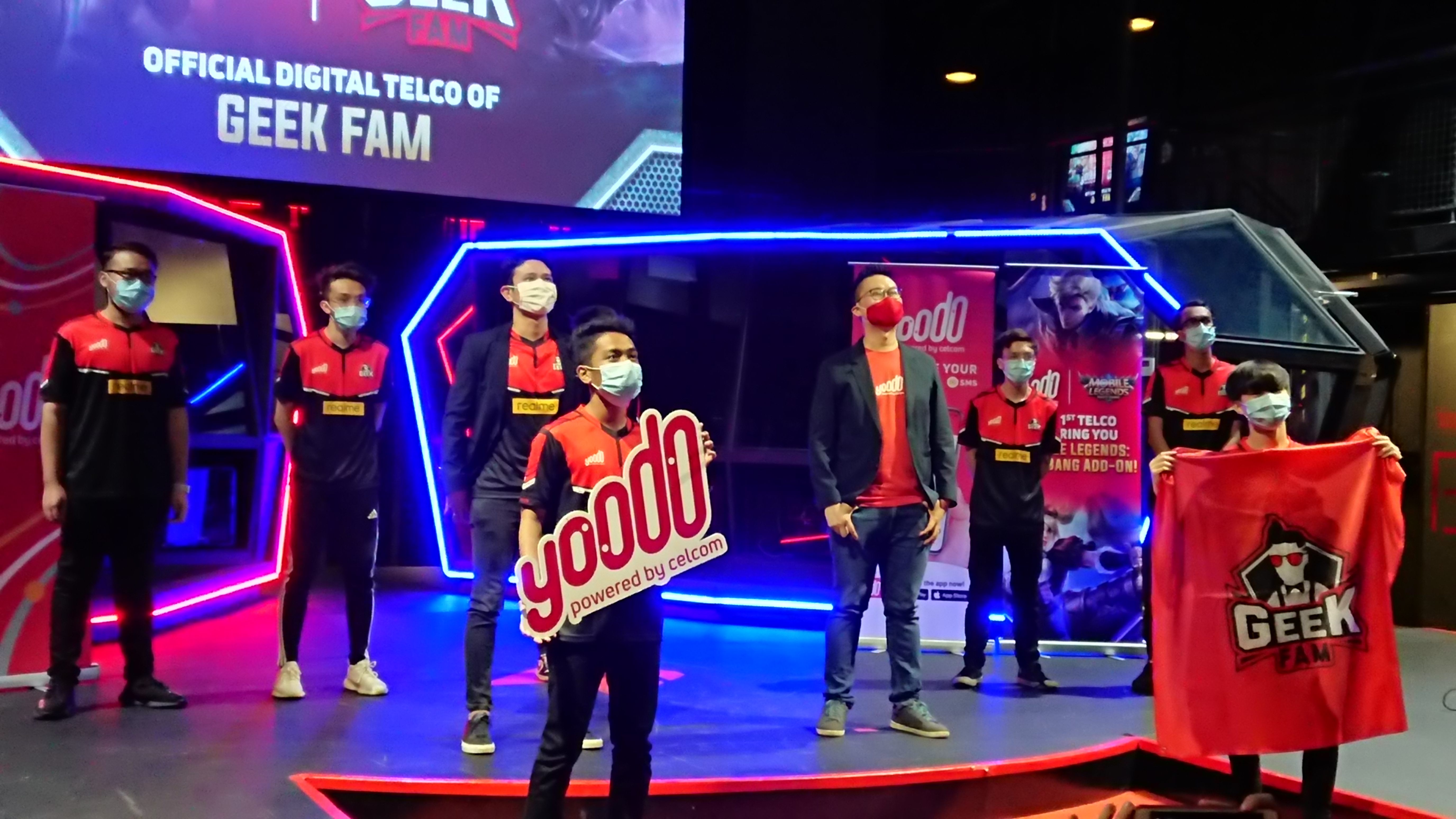 Yoodo has announced a brand new data add-on for Mobile Legends that will grant players 20GB worth of dedicated 4G LTE mobile data for the game.
From 26 August to 25 October 2020, the new Mobile Legends add-on is available at a discounted rate of just RM1 for 20GB of data.
This is the latest to the stable of Yoodo add-ons for mobile gaming which includes PUBG Mobile, Call Of Duty Mobile, and Arena Of Valor.
As a special bonus for users who purchased the add-on, five weekly winners will receive 1,000 in-game diamonds during the same period. Following this, the add-on will be priced at RM5 per 20GB of data.
In addition, Yoodo has stepped up once again by sponsoring the MPL MY/SG Season 6 as the Official Digital Telco. This marks the second season in a row that Yoodo is sponsoring the Mobile Legends tournament, following the immense success of last season which garnered over 9.5 million views across the season.
The battle begins on 28 August and rages on until 25 October 2020. MPL MY/SG Season 6 will feature six teams from Malaysia and four teams from Singapore crossing swords and slinging spells to walk away with a portion of a US$100,000 prize pool.
The biggest news of the day is that Yoodo is sponsoring the Geek Fam Mobile Legends esports team for the upcoming MPL MY/SG Season 6.
The team consists of:
Team Captain – Dominus (Nik Aqieff)
Xorn (Muhammad Zul Hisham)
OzoraVeki (Poon Kok Sing)
Fighter – Artz (Muhammad Nazmie)
Marksman/Assassin – Feekz (Amirul Shafiq)
Tank/Support – Rumpel (Tai Ming Hong)
This marks Yoodo's third team sponsorship in the past two years. It began in 2019 with the highly successful establishment of Yoodo Gank PUBG Mobile esports team, amd Yoodo FV, which focuses on the fighting game esports scene.