There are just days where you just want to punch a rich snob in the face. Video games offer plenty of these archetypes. Just like Nazis and zombies, the rich bastards and bitches are perfect cannon fodder and also a great go-to villain for your possibly anti-authority action or RPG title.
To "celebrate" the recent addition to Astro Awani's quality-tier socialite-focused TV show The House…
https://twitter.com/501Awani/status/1318838096620736513
…oh, the comments on this Twitter post are truly the best..*ahem..we shall talk about the most infamous socialites in video game history. Just some ground rules:
We're selecting a special breed of rich socialites who aren't philanthropists. So no Bruce Wayne and Tony Stark here, because they actually contribute to their respective societies.
They don't necessarily have to be major villains. Heck, some socialites are good guys. But they have to be the gaming equivalent of your Kardashians and Paris Hiltons.
With that, let's begin:
Lady Aurelia Hammerlock (Borderlands 3)
The Baroness of Ice was actually useful at one point in the Borderlands series, serving as a playable Vault Hunter in Borderlands: The Pre-Sequel. But her backstory and socialite "rich bitch" status is peerless. She takes up the hobby of hunting dangerous creatures and making them extinct much to the chagrin of her brother Sir Hammerlock.
The Borderlands 3 writers, unaware of the goldmine of fleshing out Aurelia as nothing more than a cold-blooded rich bitch, just typecasted her as another boss for our BL3 Vault Hunters to axe off in a story bit. Not only does she chastises players over how super-rich she is, she also likes doing the nasty with youngbloods like Troy Calypso. Pretty stereotypical casting, but what's done is done.
Lady Waverly Boyle (Dishonored)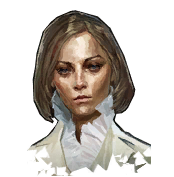 A rich socialite who hosts annual lavish parties in her inherited ancestral home amidst the plague and calamity that's happening in the city of Dunwall. Yeap, that's about as tone-deaf as you can get in Dishonored.
Luckily, you have the pleasure of either assassinating her (or her sisters Esma and Lydia depending on the game's RNG), or drug her and have her be whisked away by a lover named Lord Brisby.
Lady Smith & All The Other Socialites Aboard Rapture (Bioshock Series)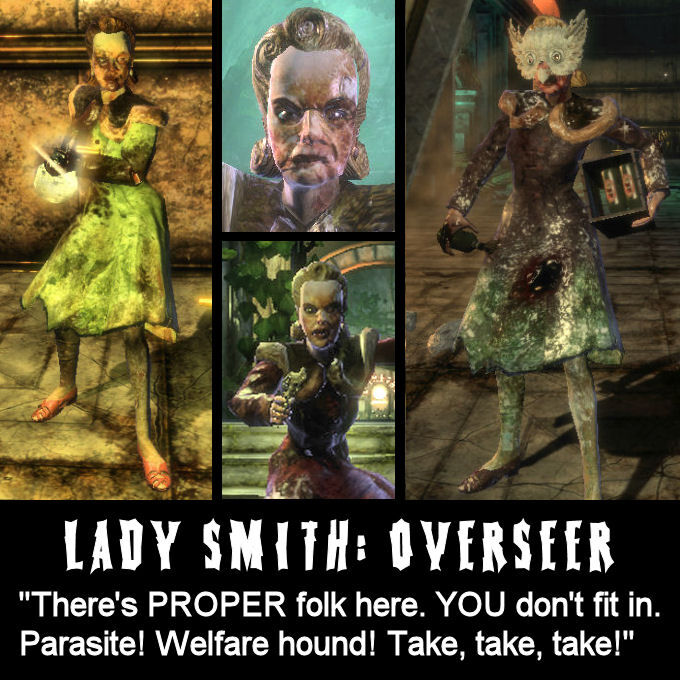 Yes, Andrew Ryan's vision of creating an underwater city away from the government is a noble failure indeed. Too bad it was populated by rich elite cunts who just waste away enjoying life while using ADAM for personal gain. Folks like Lady Smith, the kind who are elitists, prejudiced, and shallow, are monsters then and are monsters when you fight them in their Splicer form.
Dudley (Street Fighter Series)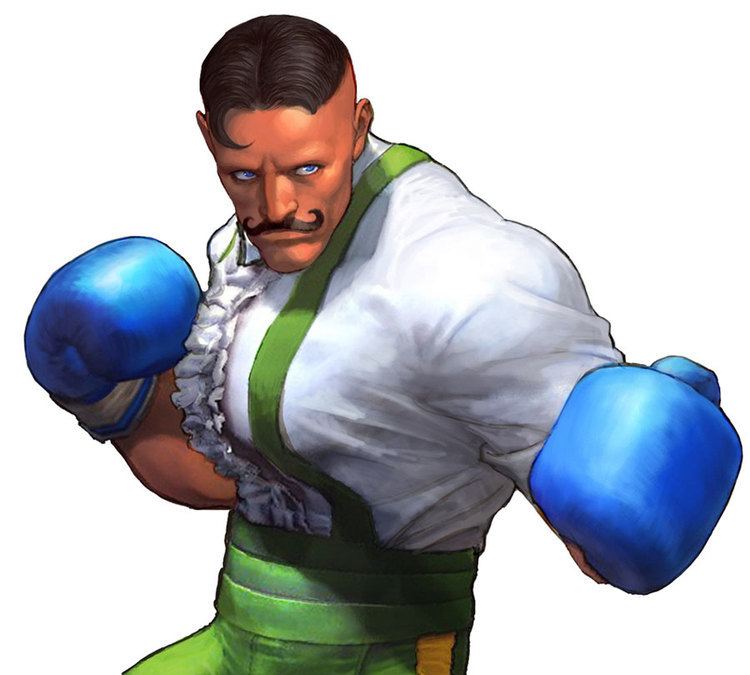 He pronounces unworthy fighters as gutter trash, he drinks tea and socializes with the rich, and only participates in fights because it involves his inherited antique Jaguar sports car. Hell, his actual occupation is professional boxing and socialite.
He's the person you would bump into at Jho Low-organized parties. The only difference between him and the other socialites in said parties? He will punch your face in repeatedly in style if you badmouth him.
Queen Brahne Raza Aelxandros XVI (Final Fantasy IX)
The Final Fantasy series has its history of rich assholes and bitches, but Queen Brahne takes the cake. Ever since her husband passed away, she's been running her kingdom of Alexandria to the ground, mostly thanks to letting the mysterious Kuja and her jesters-slash-mages Zorn and Thorn to run the show. Cruel and bitter, she rules the country with an iron fist, puts her daughter Garnet at risk over absolute power, and hosts lavish birthday parties. She's basically a puppet ruler and a socialite all in one; perfect for our FFIX heroes to oust from the story.
Know of any rich socialites in video games that contribute little to their respective societies? Let us know on Kakuchopurei. We leave you with the trademark laugh of a rich bitch.
Related