With Matt Reeves The Batman coming to theatres next week starring Robert Pattinson as Batman/Bruce Wayne, it's high time we ranked all our favourite live-action and animated Batman movies that came out on the big screen. You know, before all that COVID-19 nonsense.
Note that we're just focusing on major releases and they all need to star Batman/Bruce Wayne. So no Joker or Suicide Squad (2016).
#11. Batman & Robin (1997)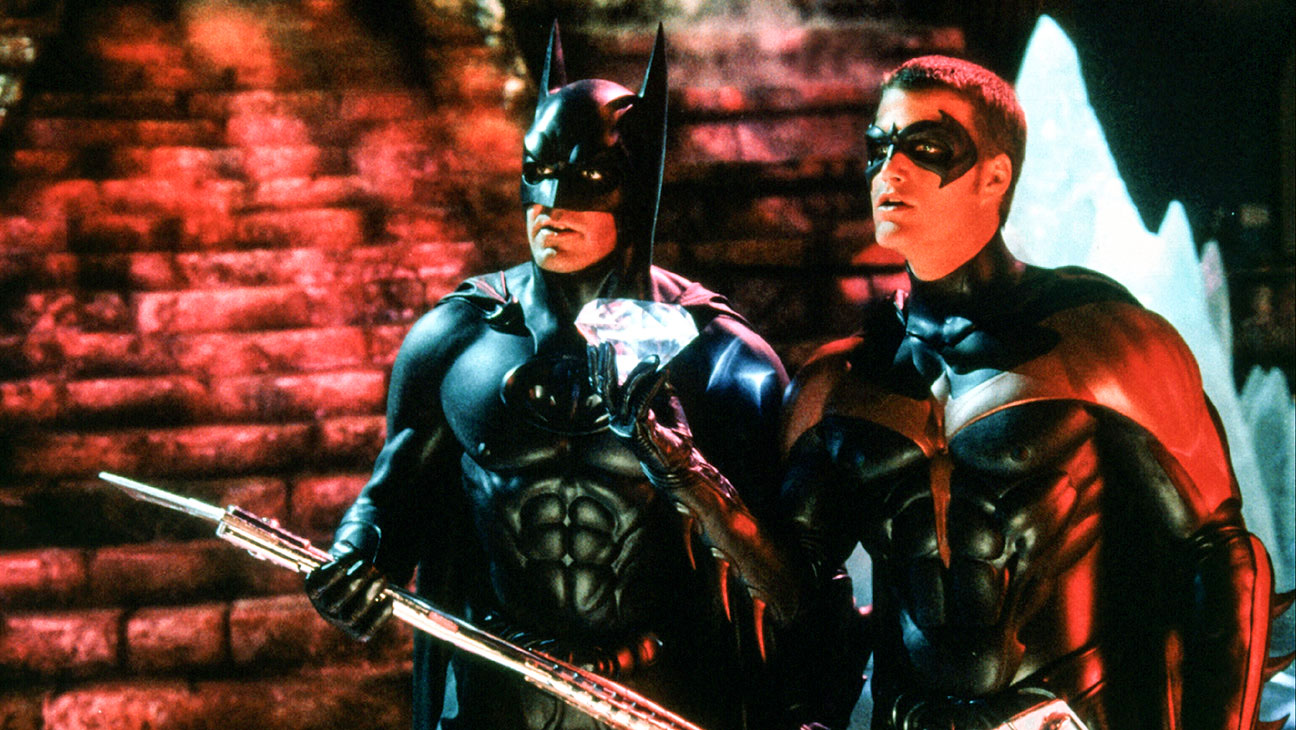 More like Joel Schumacher's Batman '69. The campy and kid-friendly Batman here is a far cry from the Tim Burton film adaptations, and does a disservice to all the characters involved. While it's a "so bad it's maybe good" kind of experience, it's still a low-hanging fruit for listicles like this and for good reason: it's misguided, corny, and is an outlier that really soured the comic book movie genre until the resurgence from Marvel via Blade and Spider-Man.
#10. Batman Forever (1995)
While the third Batman film in the 90s has its moments, it hasn't aged well over time. The other Batman films that came out basically succeeded over any of the Joel Schumacher directorial works. Still, it was entertaining in its own right thanks to Tommy Lee Jones hamming it up as Two-Face and Jim Carrey basically being 90s Jim Carrey but in Riddler cosplay. And Val Kilmer makes a good Batman to a point.
We also have to bring up the fact that the Seal song and U2 end credits theme in the film's soundtrack are amazing contributions to pop culture and wicked karaoke nights. So it's not a complete wash.
#9. Justice League (Snyder Cut, 2017/2021)
We might be cheating a bit here, but Justice League did come out in theatres before getting a re-release that fleshes everything out, years later.
This DC Expanded Universe movie is pretty dang long -4 freakin' hours- but does feel more epic in scope and storyline. Is it a good Batman movie? Well, if it's about him making a team of superheroes, then perhaps. Despite its length, it is worth sitting through for how it portrays and fleshes out its heroes, with Batman and his butler Alfred being his linchpin.
#8. Batman v Superman: Dawn of Justice (2016)
As confusing as the movie gets in the first half since it crams so much inside, it's quite a spectacle to watch. The second half of the film is action-packed and adrenaline filled. The warehouse scene alone where Batman works his magic, along with that one car chase scene where he probably murdered people, is just popcorn-inducing fun.
Ben Affleck somehow gets a lot of flak for his portrayal of Batman/Bruce Wayne; we thought he's one of the key reasons both this and the Justice League movie weren't complete snoozefest and plodding plot contradictions.
#7. The LEGO Batman Movie (2017)
A great animated film about needing pals and sidekicks focused on the most edgelord Batman ever portrayed. Will Arnett just sells it as the smarmy yet seemingly cool LEGO Batman. While it's more humourous and less serious than its Bat-counterparts, there's a lot of nods and touches that make this LEGO movie stay true to some aspects of the comic book, specifically the Silver Age nonsense.
#6. Batman Returns (1992)
This one Batman film is pretty wild as it's more a dark Tim Burton film that's unrestrained than a comic book movie follow-up. The Penguin is quite a monster here, there are a lot of deaths that really stretch that PG-13 rating, and it's just bleak. We feel that this Batman tale may need some fine-tuning in tone, but Batman Returns has its moments.
Like Christopher Walken's portrayal of villain Max Shreck and Catwoman's debut-slash-seduction of Batman/Bruce Wayne. Michael Keaton's Batman is great here, but he's clearly overshadowed by the trio of villains here. Hear them roar.
#5. Dark Knight Rises (2012)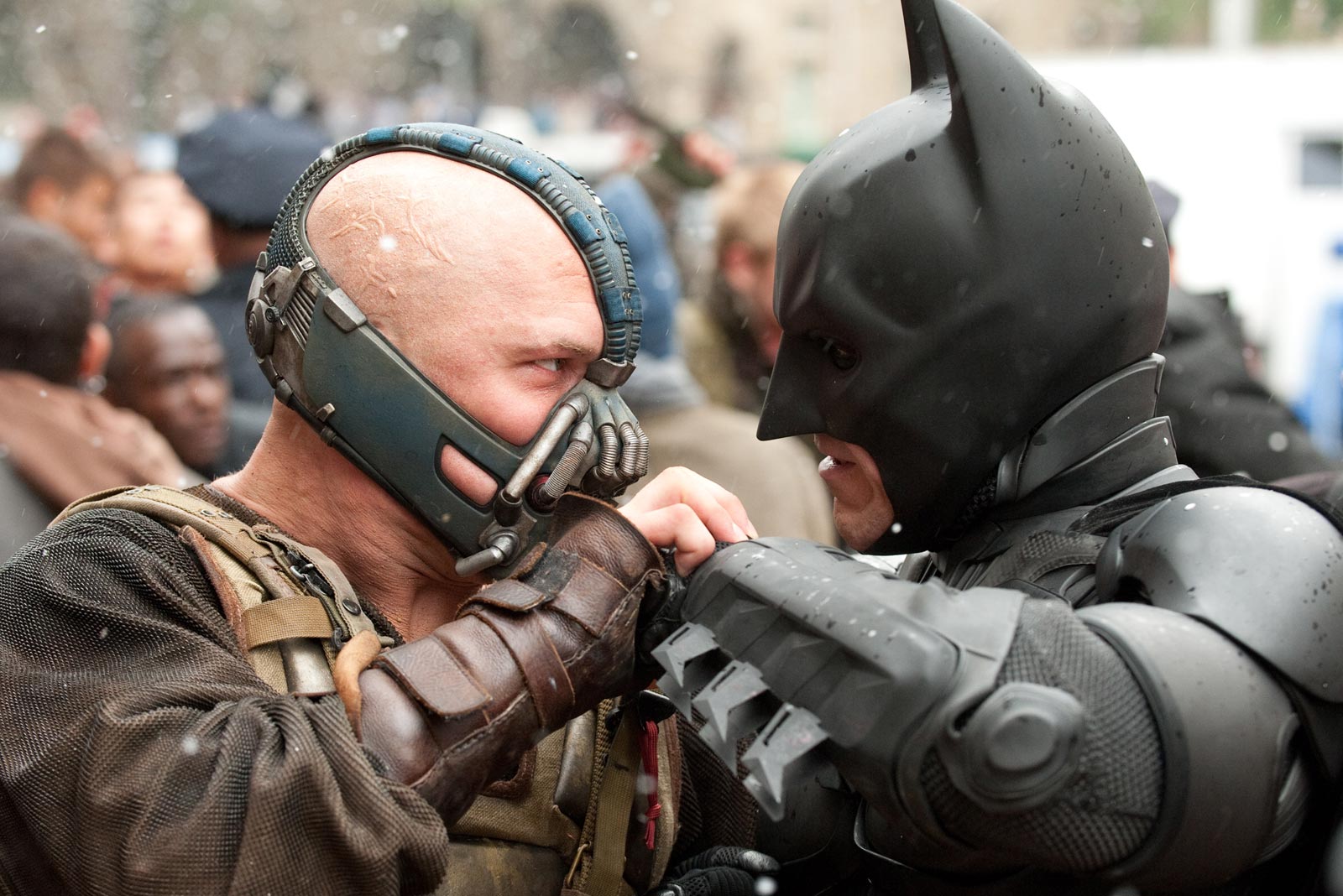 The follow-up to Dark Knight was a Herculean task indeed, but somehow Dark Knight Rises mostly caps off the trilogy in the best way possible. While it's considered the weakest among the Christopher Nolan Batman films, the No Man's Land story arc is weaved well into this alongside villain Bane's League of Shadows group story bits. And short of a weak final fight, the moments with Bane for the first and second thirds of the film are just chilling and menacing. Plus, Han Zimmer's score goes all-out here.
#4. Batman Begins (2005)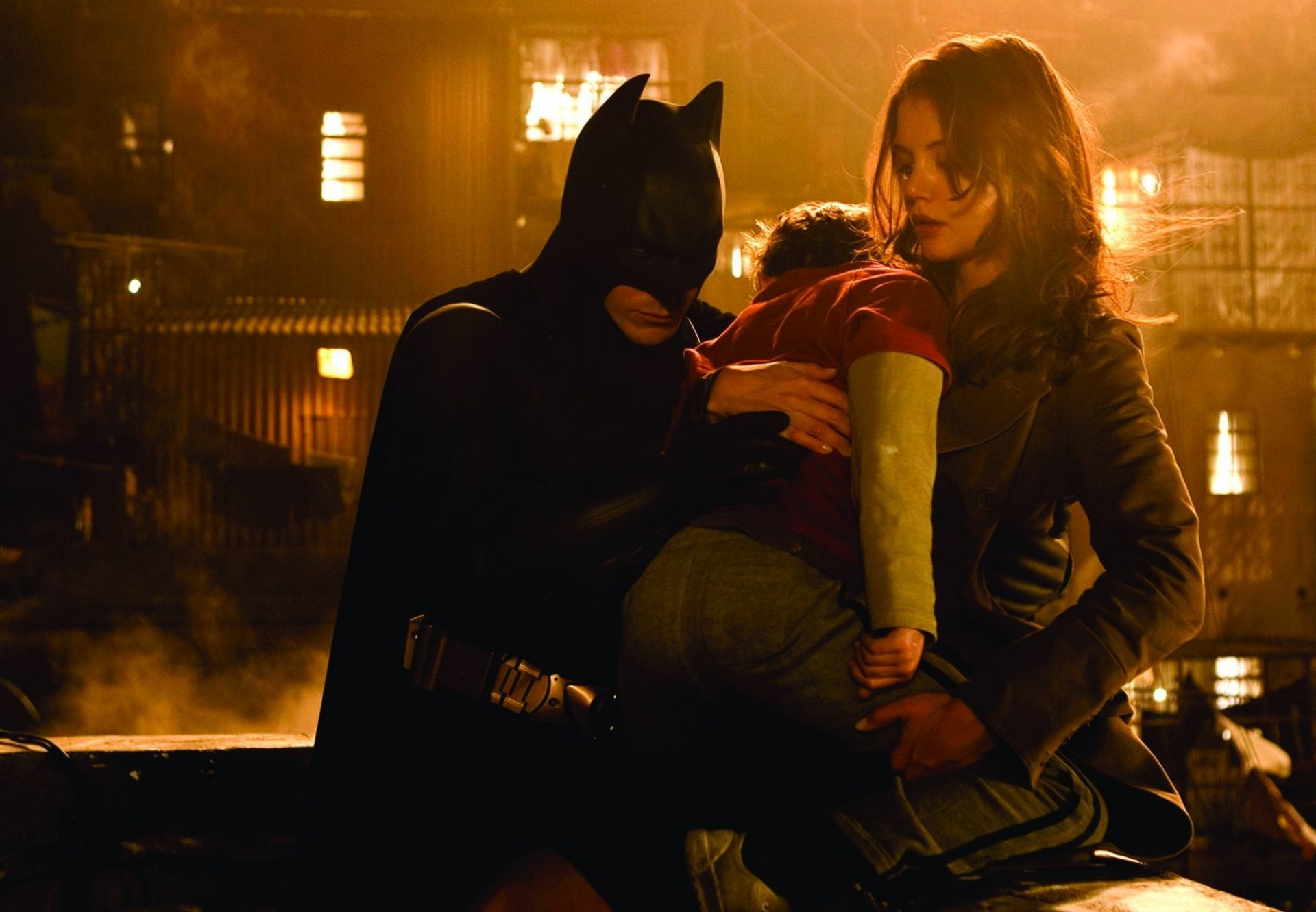 The first of the Christopher Nolan Batman movies starts off really, really slow in building up the comic book mythos for the mainstream audience. But it pulled it off because the process of seeing Bruce Wayne, played by Christian Bale, become the Batman is done and paced really well here. The Dark Knight wouldn't be the masterpiece it is in comic book films were it not for the building blocks set up by this origin story.
While the villain The Scarecrow (Cillian Murphy) was fine and all, it was Christian Bale, Michael Caine (Alfred), and Liam Neeson who stole the show with their respective roles.
#3. Batman (1989)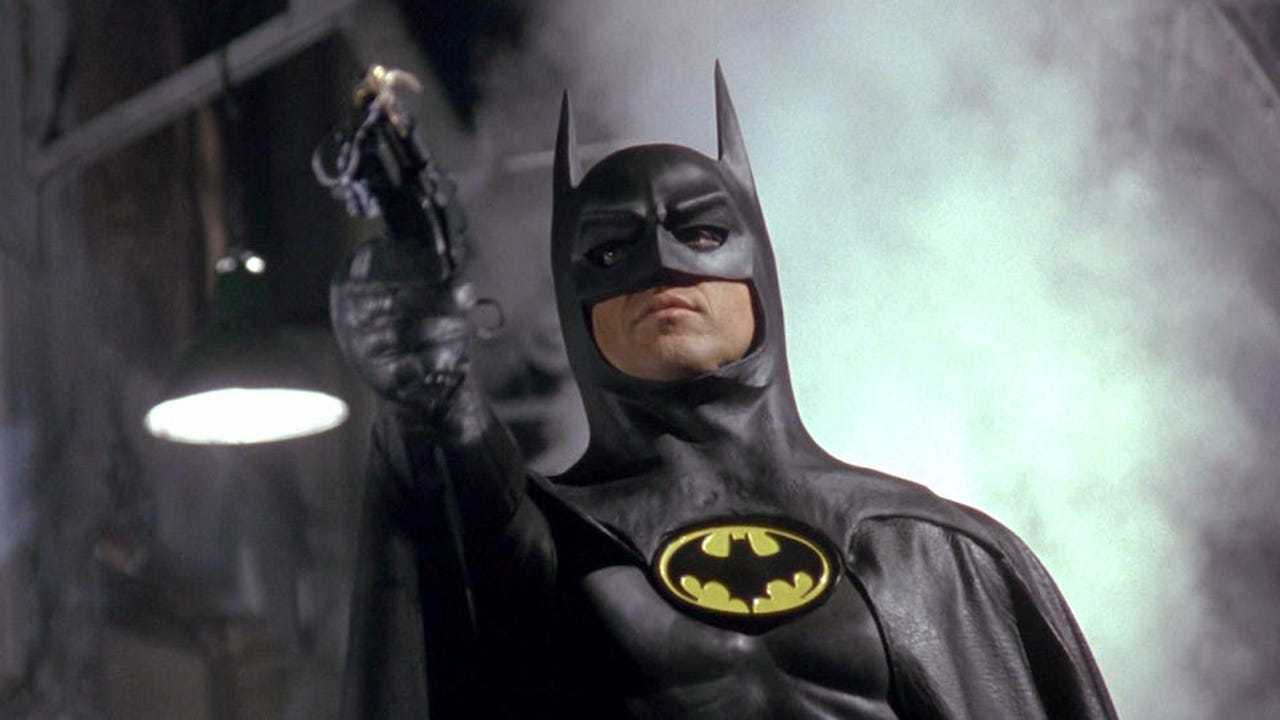 The Batman film that started it all. It is an understatement to declare this one of the pioneer Batman movies out there. Next to the 1979 Richard Donner-directed Superman, Tim Burton's Batman is important in setting the stage for comic book movies that can be taken seriously and are big mainstream audience draws. This is all thanks to a simple story of a guy dressed as a bat to combat vigilantism set up by a crazy clown mobster played by Jack Nicholson, who was born for the role.
Speaking of roles, Michael Keaton is arguably the best Batman/Bruce Wayne combo out there. Without him playing the dual-natured role, this Batman movie wouldn't be as engrossing and charming.
#2. The Dark Knight (2008)
The best Batman movie starring Christian Bale and the late Heath Ledger in his best role yet as the chaotic version of The Joker. It made superhero movies cool and edgy again, much like how 1989's Batman did for that era. While Christian Bale's Bruce Wayne was fine and all, it was Ledger and Aaron Eckhart's show where one was revelling in dismantling the city Batman is protecting, while the other was trying to do good but ends up on a downward spiral. It's a three-way battle
#1. Batman: Mask of the Phantasm (1993)
A great standalone Batman film from the Batman: The Animated Series canon starring the voice of the best Batman ever: Kevin Conroy. Anyone who hasn't even seen this 90s animated feature does not deserve to be called a true Batman fan if we're being frank.
Batman: Mask of the Phantasm is a dramatic and action-packed piece of animated film-making that looks damn good even to this day. It also introduced us to an awesome villain in the Batman rogue's gallery in the form of The Phantasm. And it also reminded us why Mark Hamill's portrayal of The Joker, who worked his way into the story, is the best all around. God, any scene of The Joker with his evil face and his maniacal laughter alone puts this film leagues beyond the Nolan and Snyder-directed Batman flicks.
Related