Genshin Impact is a massive open world, offering players a countless number of things to do as they journey through the beautiful land of Teyvat. But whether you're taking things at a leisurely pace or scouring the landscape high and low for collectables, you'll have to invest a lot of limited time and resources to get stronger for the adventures ahead.
Despite its strong singleplayer campaign and a world rich in lore and breathtaking locales, Genshin Impact is still a live service game at the end of the day. Once you're past the honeymoon phase of its Prologue, you'll start to notice how the lack of certain characters, materials, and weapons will hinder your progress in the game.
With the limited resources you can spend, advancing efficiently in the game will require careful consideration of your available options. Of course, there's always opening your wallet for an easier time, but that isn't what this guide is for. This guide will talk about getting most out of Genshin Impact without spending a dime late in the game.
#1. Be Smart When Using Your Wishes
First things first, let's discuss everyone's favorite topic when it comes to gacha games – the gacha itself. You may have already figured out that the Wish menu is the go-to place for obtaining new characters. For those unfamiliar with the gacha term, we're basically talking about lootboxes.
To obtain these lootboxes, you spend currency that you collect in-game to gain a randomized set of characters and weapons. If you aren't planning on paying real money for this, you'll have to run a tight ship with this currency to obtain the right characters.
The currency you use to summon these characters is divided between Intertwined Fate and Acquaint Fate. Intertwined Fate is used for limited-time banners, whereas Acquaint Fate is used for a permanent standard banner. This distinction is important because of how Genshin Impact's pity system works.
A simple explanation for Genshin Impact's pity system is this: for a guaranteed 5-star, reach a total of 90 Wishes on a specific banner. On guarantee, your chances of the 5-star item being the featured character is 50%. This means that Intertwined Fate is more precious as you'll want to save up on enough to land your 5-star guarantee during a banner's limited duration.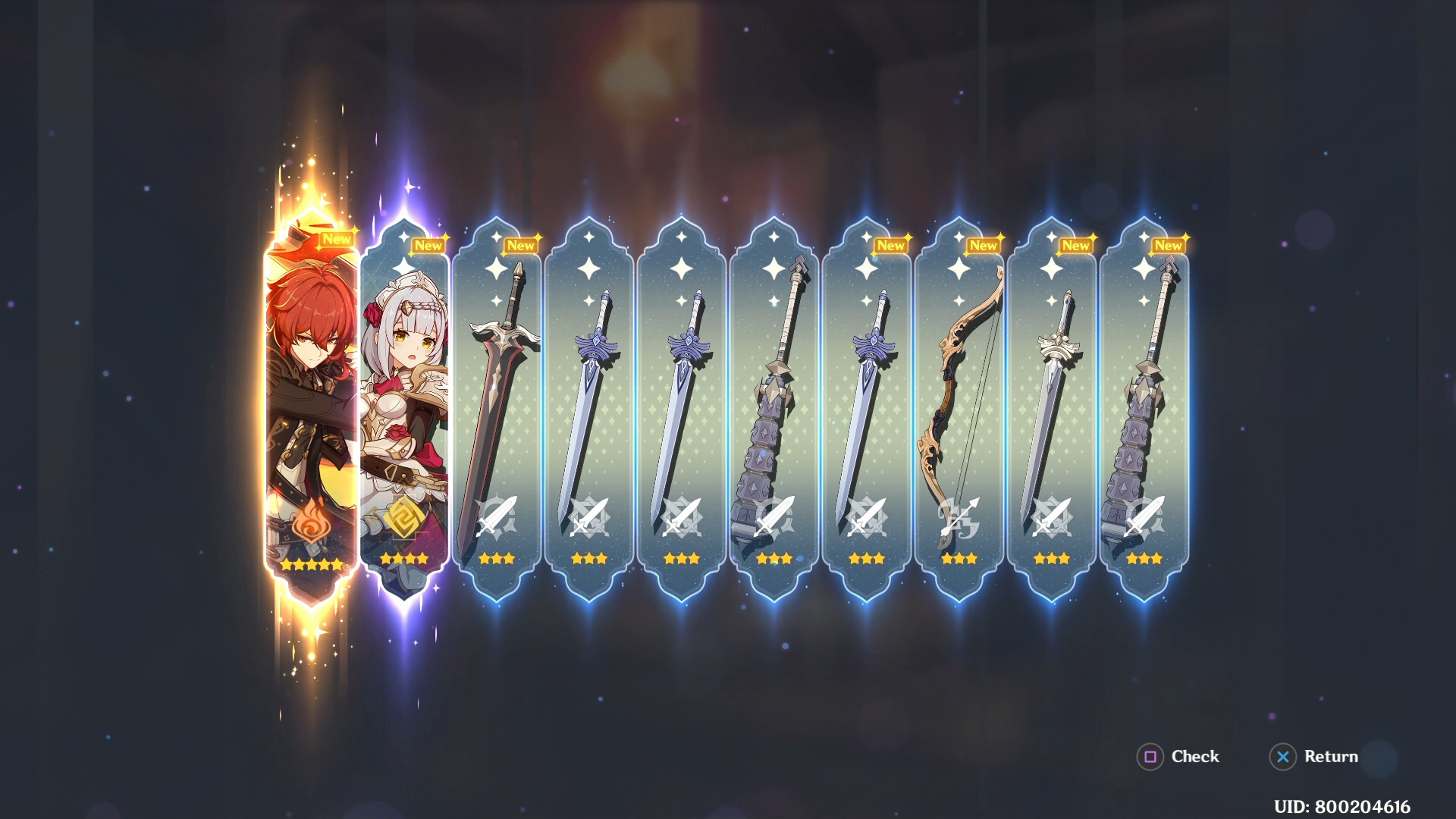 On the flipside, you can spend Acquaint Fate freely without worry. Since the banner it's used on is permanent, you will have all the time in the world to reach that guaranteed 5-star. Spending any Acquaint Fate you get is a good way to receive a stream of lootbox-related stuff while you save on the more valuable Intertwined Fate. Just keep in mind that this also comes with the drawback that you can't aim for specific favourites.
You can learn more about how to make the best of Genshin Impact's gacha here.
#2. Get More Wishes; Here's How
So how do you find this currency? Both Intertwined and Acquaint Fates are given through quests and events, and are actually pretty rare. More commonly, you'll get Primogems, which among its many uses can also be converted into Fate. You'll naturally get Primogems by exploring the world, opening chests, discovering landmarks, and completing achievements.
These rewards (apart from opening chests) are one-time only, but can be a good source of income in the short run; Teyvat is a huge world after all. For a more reliable rate of income, you'll want to start doing Adventurer's Guild Commissions ASAP. These unlock at Adventurer Rank 12 and consist of four daily missions.
Complete these quests and then claim your rewards at the guild for 60 Primogems a day. Additionally, Commissions are also one of the best sources for Adventurer Rank EXP, so try not to miss out on them.
Eventually, you'll want to get strong enough to start tackling the Spiral Abyss. This is a special singleplayer-only dungeon that offers Primogems on a monthly basis. But to be eligible for these rewards, you'll have to clear at least Floor 8 out of the 12 existing floors. Needless to say, you'll need to spend a lot of time with this game before you can reach this point (we're talking character levels around 80 or higher), but it is something to keep in mind if you want more chances at Wishes eventually.
#3. Figure Out The Best Way to Use Your Resin
Primogems make the world go round, but they're not always the end-all goal for everything in Teyvat. In Genshin Impact, upgrading characters and weapons are also tasks in themselves, as you'll need all kinds of different materials before you can push your party to the next level.
You'll need to learn to spend Resin (stamina that regenerates over time) on EXP cards, Mora, Ascension materials, Weapon materials, Talent materials, Artifacts of each kind, Trounce Domains, and more. With so many things to do and such limited Resin on hand, no doubt many players will feel indecisive on what to do next.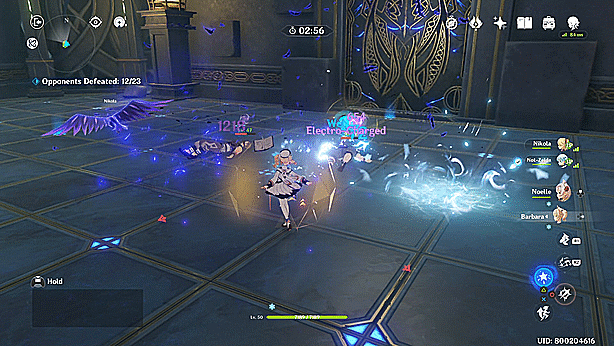 So how can you avoid being wasteful with Resin, and where's a good starting point? Simply put, make sure to focus investment on your four favorite characters at first. Once you've figured out your ideal team, go about leveling them up with your items. You will reach a level limit, after which you will need certain materials to remove this limitation. The game tells you where and when you can find these materials, so make sure to read through them.
Eventually, you'll have a proper checklist of items you need to grab. Make sure to keep track of the materials that are only obtainable on certain days (example). These will easily become your bottleneck if you happen to miss the days they're available. Whenever you have free time, spend your Resin on either Bosses for materials, Leylines for experience and money, or Artifact Domains to collect EXP fodder for your 4-star Artifacts.
Soon, you'll have a little extra to strengthen other characters in your roster, thus increasing the flexibility and diversity of your party.
#4. Stick To Mostly 3-Star Weapons & Artifacts
There's a limit to how much you can level up in Genshin Impact, so it won't take long before equipment becomes the main focus for power progression. In terms of weapons, start working on getting weapon prototypes to forge 4-star weapons. These can be obtained through Souvenir shops in their respective cities or as drops from weekly bosses.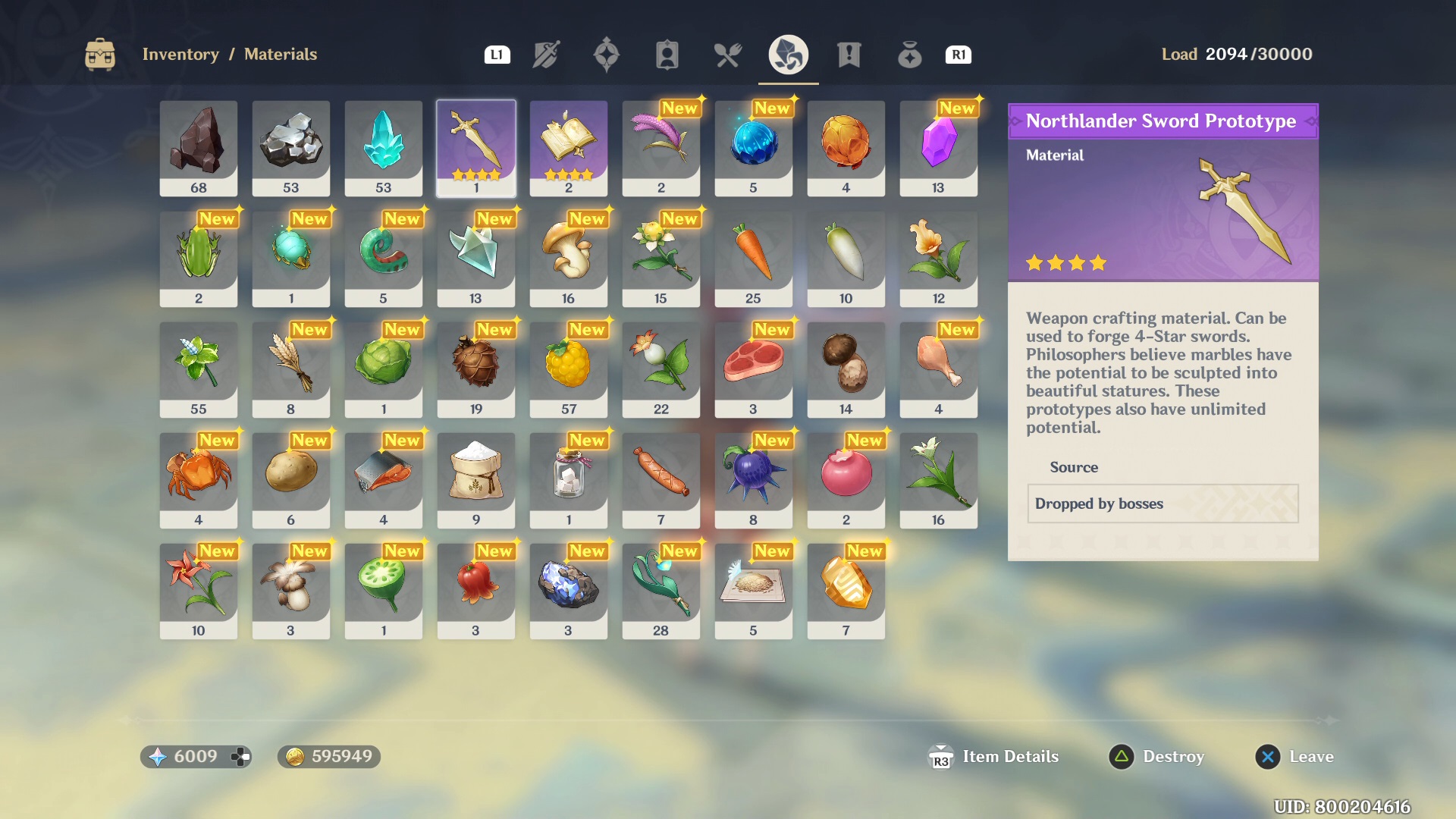 Doing this might take a while, so use 3-star weapons in the meantime. As you explore the world, you will also no doubt receive multiple copies of the same 3-star weapon. Combine these together through the Refine feature to strengthen their innate passives. Though 4-star weapons will be harder to refine, they are still preferred due to their higher raw power.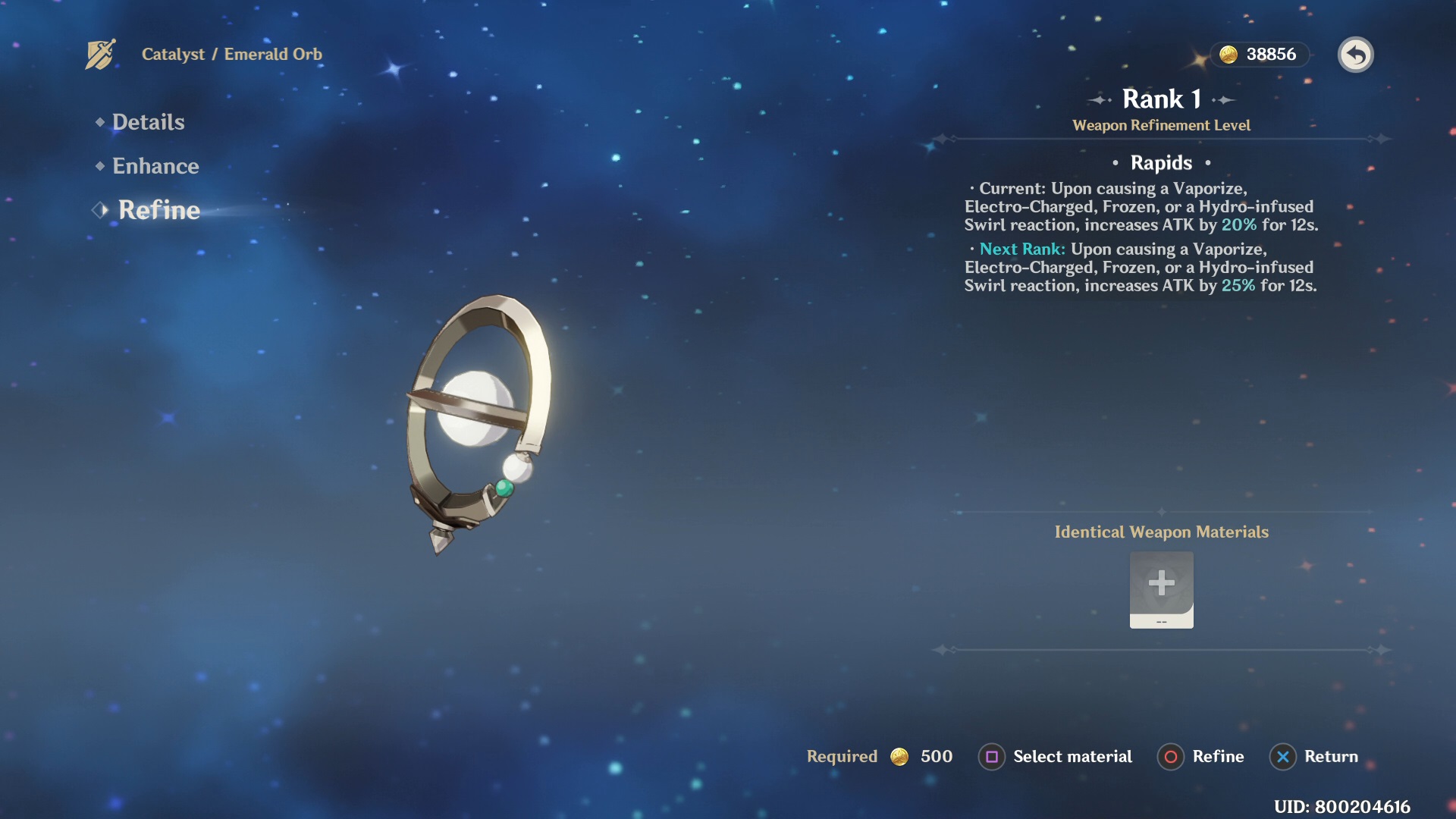 Next is to start levelling your Artifacts. Prioritize equipping 4-star Artifacts, and then level them up by consuming other Artifacts as experience. 4-star Artifacts can be levelled up to 16, and doing so will upgrade their stats significantly, as well as add and boost random attributes. Just don't forget to equip these Artifacts in sets that favour your character's playstyle. You can get 4-star Artifacts as drops through Domains and by defeating bosses.
#5. Don't Forget Your Weekly Bosses
At Adventurer Rank 21, you'll gain access to a side quest called The Meaning of Lupical. Undertaking this questline will lead you to Lupus Boreas, Dominator of Wolves' fight.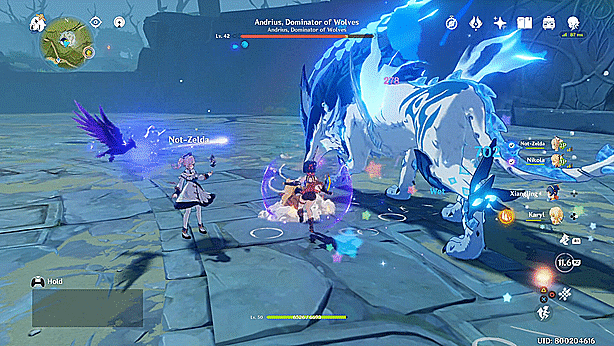 This is a Cryo-based weekly boss that drops powerful loot. These rewards include 4-star Artifacts (accessories), character ascension materials, and weapon prototypes that you can use to forge 4-star weapons. This boss can be taken down with co-op, so bring friends.
Assuming you've completed the main campaign in the Monstadt region, Rank 25 will unlock access to the Stormterror fight, which confers about the same rewards as Lupus Boreas. Unlike the wolf boss, you can only attempt Stormterror in singleplayer. So bring a strong team and plenty of food.
Both fights cost 60 Resin to redeem their treasure, so try not to carelessly attempt these tough battles while you're low on Resin. Though beating them won't give you any Primogems, you'll want to work these two fights into your weekly routine to receive a steady stream of useful upgrade materials and equipment. Keep in mind that the rewards from fights also improve as you raise your Adventurer Rank and World Level.
#6. Reap The Secret Benefits Of Exploration
Lastly, and this might seem like a no-brainer, is exploration. Scour the world for chests, quests, and hidden treasures and you'll notice curious items called Anemo and Geo Sigils. These aren't just for show, since you can use them to redeem rare items from the Souvenir shops in Monstadt and Liyue. The most important items to get in these shops are 4-star weapon prototypes, as well as exclusive items that upgrade your Traveler's Constellations.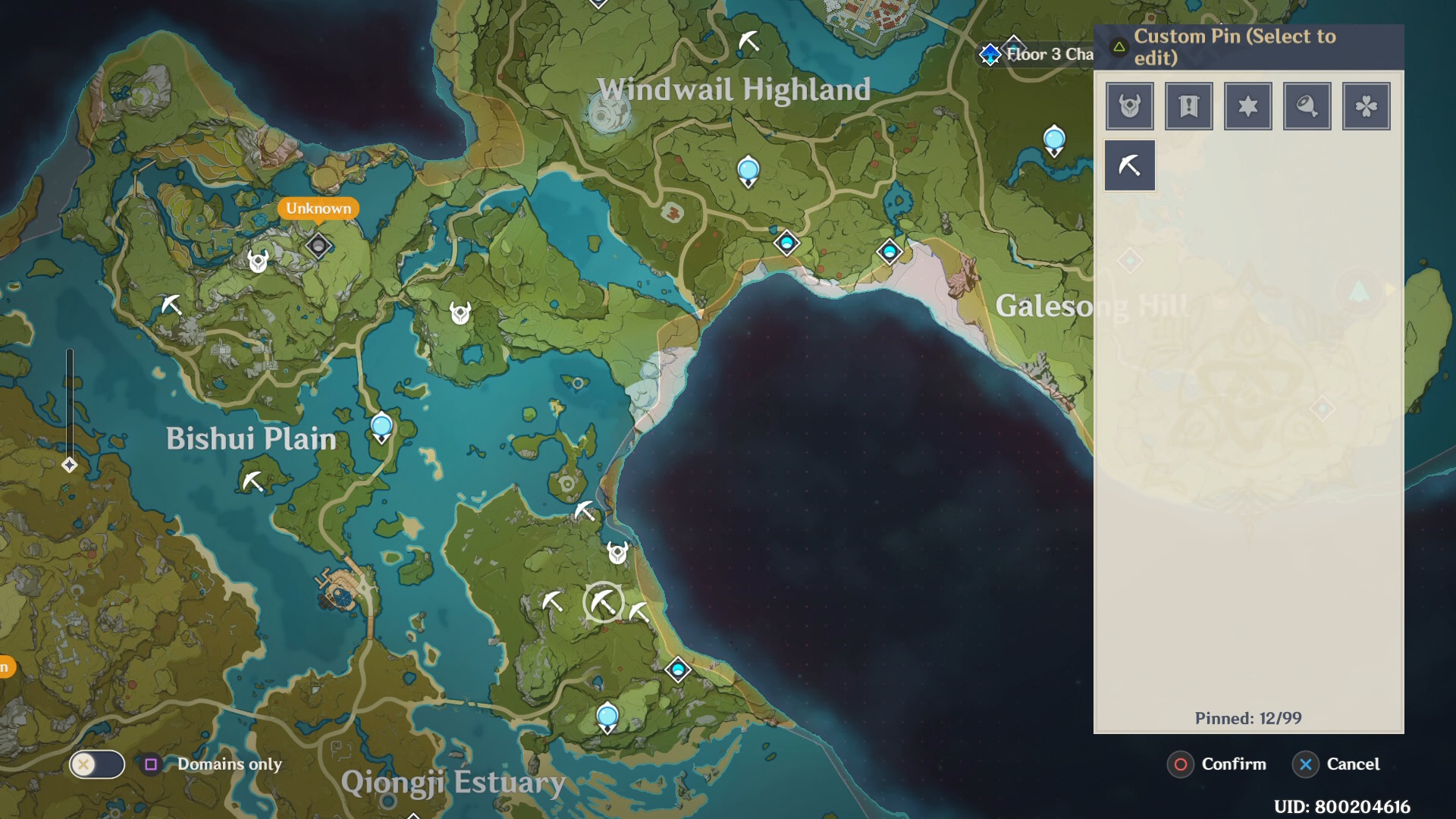 Also, do take note of important plants and minerals lying about in the world. Plenty of these are crucial components for ascending your characters, but the game makes no effort in remembering their locations. Luckily, the game lets you set up to 99 custom map pins to mark important locations, so you should use them to benefit in the long run.
If it's too much of a hassle for you, the community has created a handy interactive map containing the locations of most, if not all of the collectable materials throughout Teyvat that you can use here.
Chests, plants, and minerals will continue to respawn over time, so try to periodically revisit old locations to pick them up as they respawn. Chests are great for gaining Adventurer Rank EXP and also contains useful levelling materials for your characters, weapons, and Artifacts. Meanwhile, plants and minerals are used for crafting, cooking, as well as ascending your characters.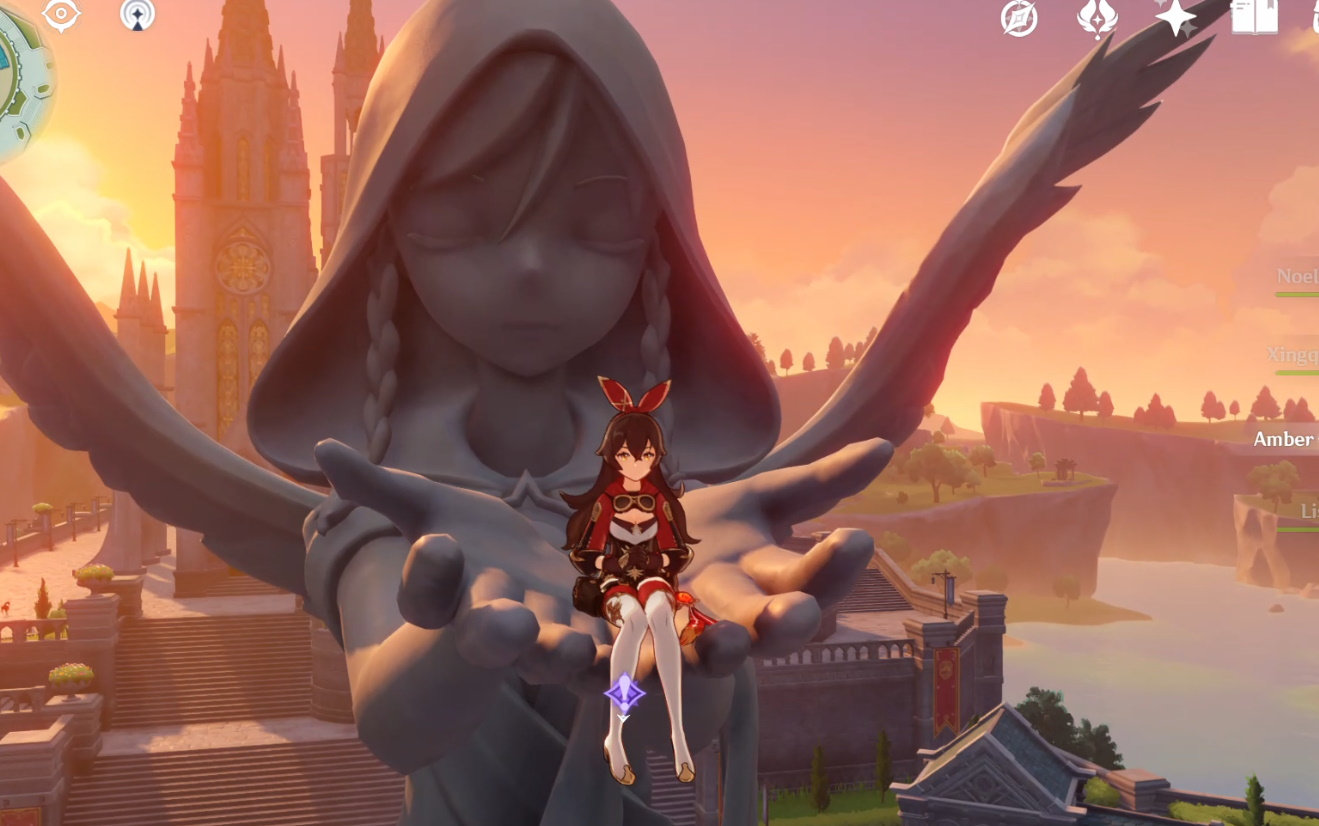 Hope this endgame guide help sort some of the game's mechanics and grinding process, as well as save your wallet for a tad. Curious about which are the best characters to take on your journey in Genshin Impact? Check out our starter guide for the easiest time working your way to endgame.
Related