Need an app to help keep track of your World of Warcraft questing habits? Get a helping hand from Singapore-made app QuestHog, now supporting World of Warcraft: Shadowlands.
QuestHog is a simple app/site that identifies activities for character progression in World of Warcraft. All the important stuff and notes will be in the app itself, so no need to scour the internet; it's all conveniently in there. The app is free, though you can support the Patreon page to get an upgraded version of the app that features the following:
Discord benefits
The option to track up to 5 characters
No ads
Auto-syncs and updates as you play WoW.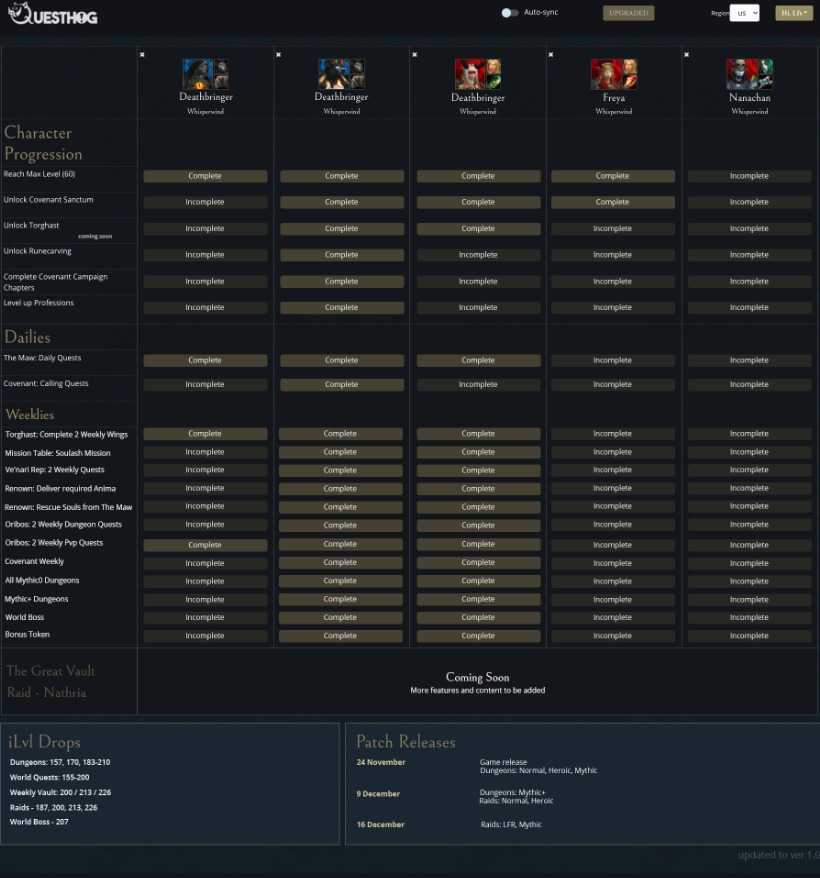 The app/site will support other games like Genshin Impact in the future. For now, its key focus is on WoW and its current expansion.