2020 has been a difficult year for many of us, to say the least. The ongoing COVID-19 pandemic has resulted in most of us confining and quarantining ourselves to our homes. This provided more opportunities and time for people to play more games.
What's been the most popular game of 2020? It's arguably not Fall Guys Ultimate Knockout and definitely not Cyberpunk 2077 or The Last Of Us Part 2.
Instead, it was a game that wasn't even released this year.
I'm referring to Among Us, of course. Developer Innersloth launched Among Us on mobile and PC back in 2018. It went pretty much unnoticed in general until earlier this year when streamers started streaming the game and it exploded in popularity, similar to how Fall Guys Ultimate Knockout became a hit.
What Is Among Us?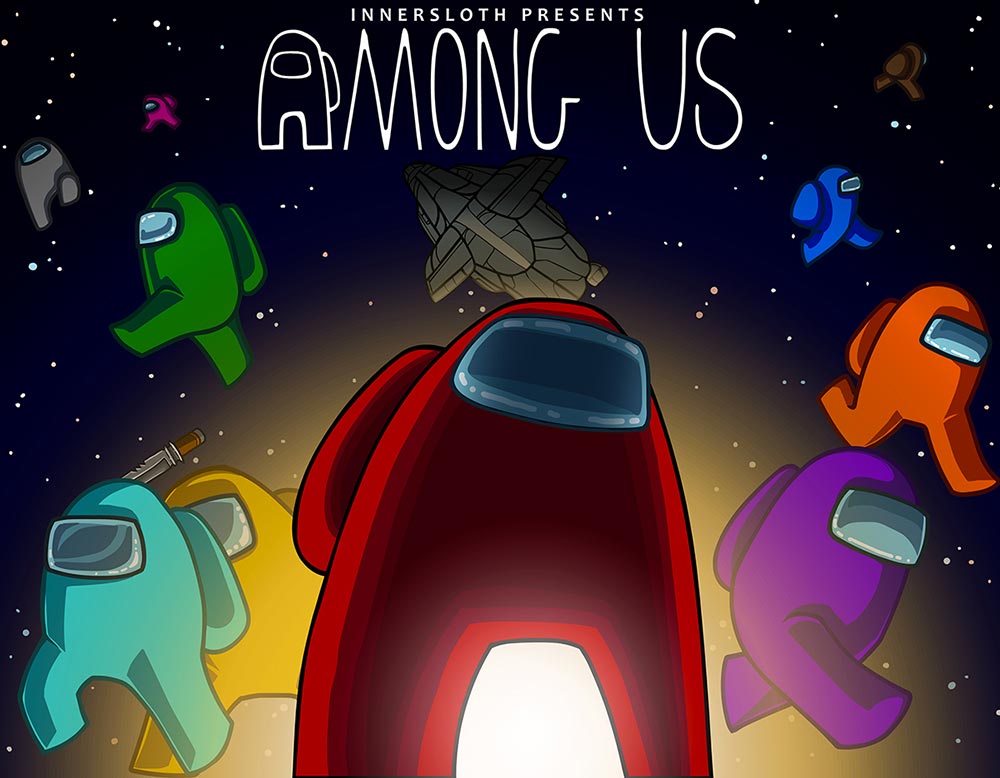 The game takes place in a space-themed setting, in which players each take on one of two roles, most being Crewmates, and a predetermined number being Impostors.
The goal of the Crewmates is to identify the Impostors and eliminate them while completing tasks around the map. Meanwhile, the Impostors' goal is to covertly sabotage and kill the Crewmates before they complete all of their tasks.
What makes Among Us a fun game is that players suspected to be Impostors can be eliminated via a majority vote. Any player can initiate this vote by calling an emergency meeting or reporting a dead body.
Crewmates win a match if all Impostors are eliminated or when all tasks have been completed. Impostors win a match if there is an equal number of Impostors and Crewmates, or if any sabotage of the ship goes unresolved. It's essentially a modified version of the classic analog game Werewolf.
As a result, Among Us is an endlessly replayable and entertaining game. Trying to figure out who the Imposter is never fails to be a tense affair, and successfully getting away with being an Imposter is even more thrilling.
In the current climate, Among Us is the perfect game for people to play and connect with their friends and family. You don't really need competitive or Soulsborne level of gaming skills to play this game, so that means everyone can experience Among Us without losing out.
However, Among Us had several advantages that contributed to its massive rise in popularity. The biggest factor is that Among Us is free-to-play on Android and iOS, which gives it an even bigger player base.
Even casual players who aren't hardcore gamers could download and play Among Us on their phones. Case in point; I've seen my sister, who doesn't normally play games, playing Among Us with her friends.
Among Us Proves That Games Can Be Late Bloomers
Among Us has gone mainstream in a way that most games can only dream of. Heck, even New York U.S. Representative Alexandria Ocasio-Cortez streamed Among Us just weeks before the U.S. election took place in an effort to encourage younger people to go out and vote.
In that spirit, Among Us should serve as an inspiration for aspiring indie developers worldwide. Innersloth's title proves that a game can still be a financial success one, two or even several years after it's initial launch.
For now, Among Us remains a rare example rather than the norm, but it's still proof that developers shouldn't have to give up on their game if it doesn't become an immediate success.
This is especially true for struggling indie developers. It's not realistic to think that every game can reach the heights of Among Us' success, but it's not impossible for any game to bounce back from relative obscurity.
All of this ultimately spells good news for the gaming industry as a whole. The definition of success for a game doesn't have to be restricted to just selling millions at launch. That's no longer the only achievement a developer has to strive for, as there's always hope for their game to turn out like Among Us.
As we speak, Among Us is still growing in terms of content, thanks to its surge in popularity. It recently released for the Nintendo Switch on 15 December 2020, and it will launch for the Xbox One and Xbox Series X/S consoles sometime in 2021.
There's even new Among Us content (a new map, skins, and more) coming next year. Kudos to Innersloth, and let's hope other deserving indie developers get their time in the sun as well.
Related