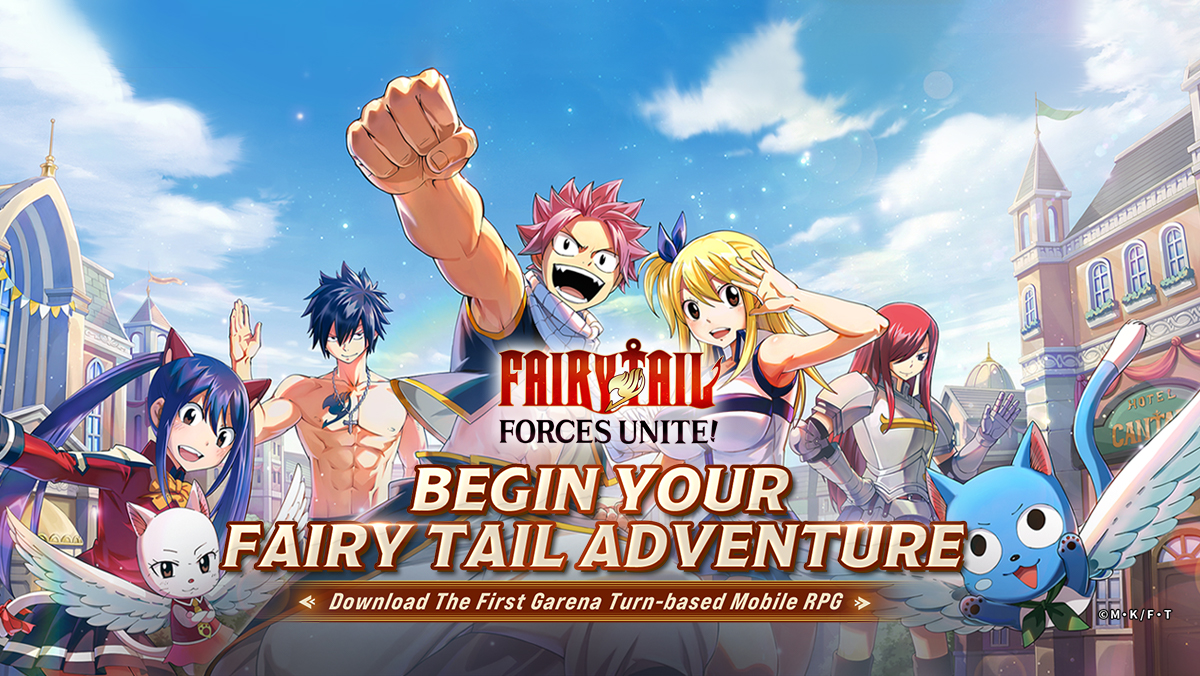 by in
Garena, in collaboration with manga publisher Kodansha, have announced that Fairy Tail Forces Unite is now available for download in Singapore, Malaysia, and the Philippines.
The free-to-play mobile RPG is based on the popular Japanese manga series Fairy Tail and will be open to all players for download starting from today. It is now available on the Google Play Store and iOS App Store. 
Fairy Tail Forces Unite has garnered more than 500,000 sign-ups across the two-week pre-registration period in Singapore, Malaysia, and the Philippines.
Fairy Tail Forces Unite is an official collaboration with Kodansha. It will feature the same characters and their voice actors from the original Fairy Tail animation, including Natsu, Lucy, and Gray.
Partner up with Fairy Tail's classic characters and experience the series' iconic scenes, specially recreated for mobile.
Relive your favourite Fairy Tail moments with the series' characters and original voice actors.
Fairy Tail Forces Unite features exciting turn-based combat gameplay, giving you the chance to immerse themselves in the fast-paced action characteristic of the series.
Experience an array of in-game mechanics, including 9 class types, battle formations, and magic beasts.
You will also have access to an inventory of powerful skills, including Fairy Tail classics such as Natsu's "Fire Dragon's Roar" and Erza's "Heaven's Wheel Armor: Blumenblatt".
Start your journey by choosing from 9 distinct classes, each with its own unique skills and abilities. Requip, Force, Velocity, Soundwave, Sleet, Guardian, Alphabet, Elixir, and Cure – your choice will determine what type of wizard you will be.
Download and register your team in Fairy Tail Forces Unite to claim the SS-Class Erza character. Known as Titania and the big sister in Fairy Tail, Erza's mastery of Requip magic means that she will be able to counter any enemy by instantly changing her weapon and armour types.