Haven is a narrative-heavy game about two lovers escaping their oppressive society by being on an alien backwater planet. It also features a lot of exploration, survival elements, and some JRPG-style combat.
In this scifi lovefest, you'll eventually need to find ship parts to forward the plot. Here's a guide on how to do that, as well as find important Hyper Rust shards to also advance the game.
Map (via Game Bakers; thanks!)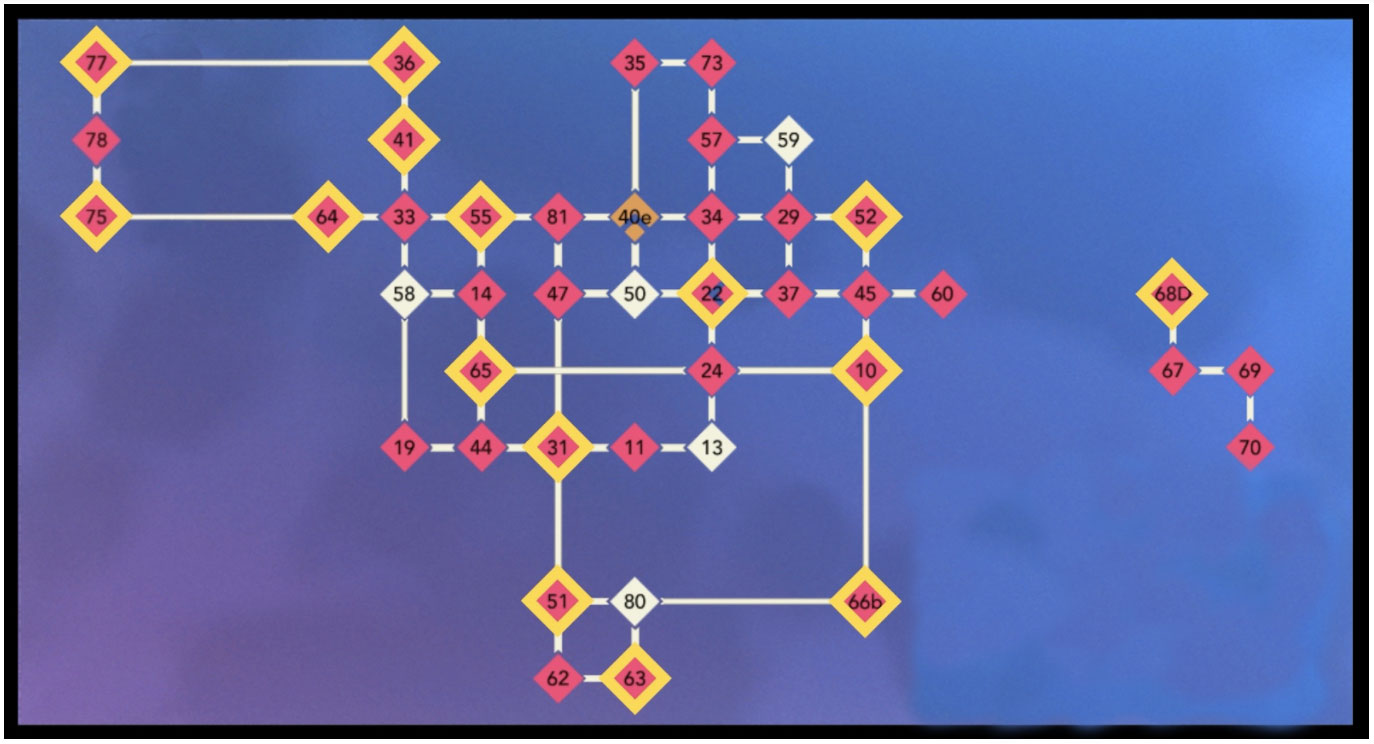 Ship Parts Location
Keep in mind that after you find a part, you can choose to either fast travel home or continue exploring the area. It's best to just explore the current area thoroughly before heading back. 
Engine-hood: This is at either Bename (52) or Nekari (41).
Hydraulic: You'll find this either at Benadon (10) or Loname (55).
Right Wing: This is located either at Kinako (68D) or Lonadon(65). To get to Kinako, find an alien manta ray at the top east side of the planet, then feed it and ask it to bring you to your base. You'll end up in the Kinako swamps.
Gyro-Stabilizer: You can find this either at Chogeko(22) or Katerow(31).
Hypo-Propellers: Located at either Katehi(51) and Wakitai (76).
Waduz Turbine: This is located in either Benahi(66B), Nekatai(36), or Notame(64).
Left Wing: Located at Wakmie (75), a spot filled with regenerating red rust. If you're here, chances are you're close to Haven's endgame.
Hyper Rust Location
You'll find this plot item at one of the following locations:
You can also acquire one by fighting the Lorudo at 77 and 78 (the REALLY red rust-filled areas). This giant alien monster is really tough, so pack a lot of healing and buffing items for this fight.
You can also get Hyper Rust by scratching your pet lizard Oink several times before clearing the rust out of it. Oink hangs out at your Home Base (40e).