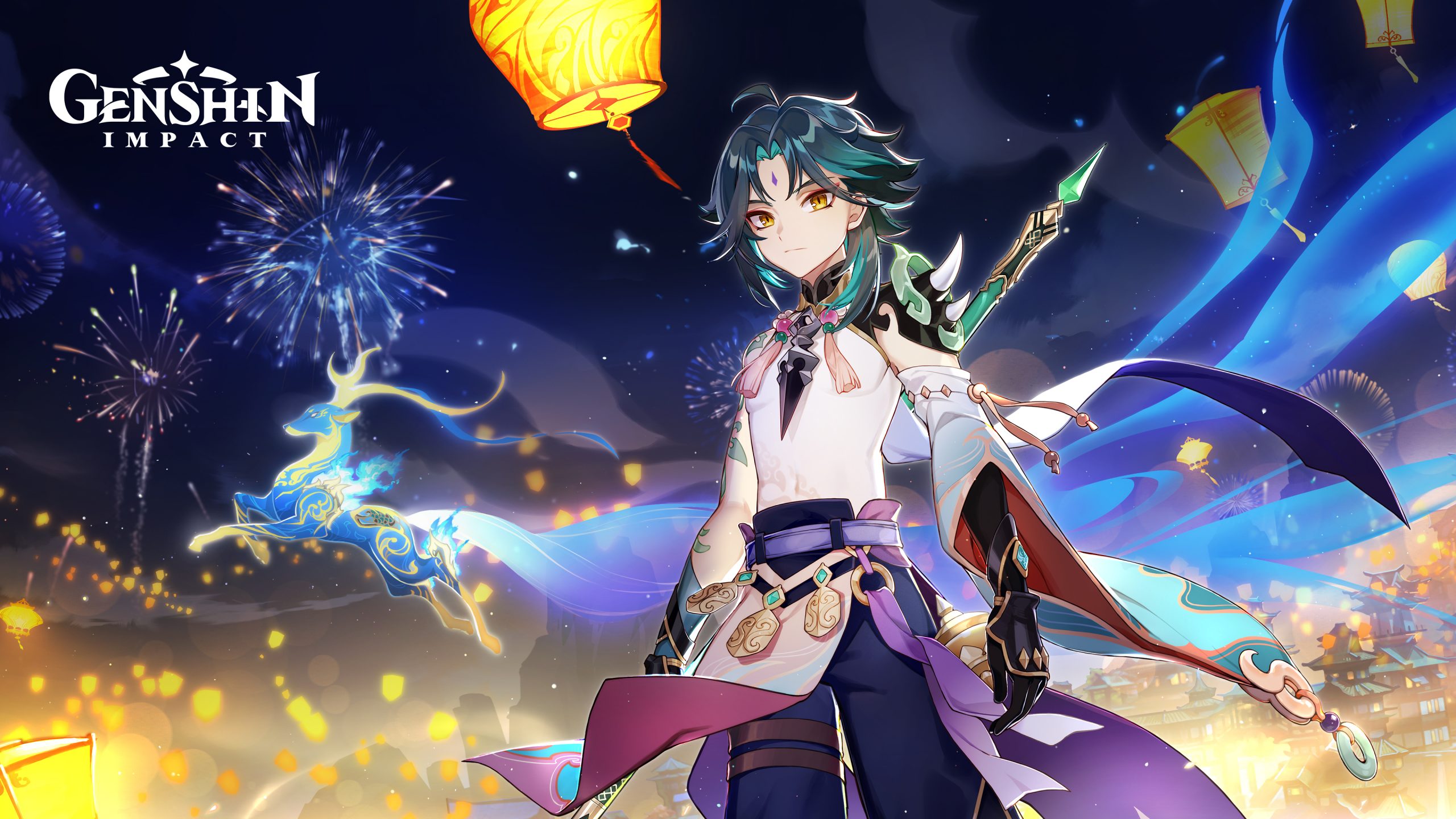 by in
Mihoyo just announced what's up with its long-awaited 1.3 update, and it's a doozy. Let's break it down.
Lantern Rite Event
There will be a bunch of mini-events happening in the city of Liyue during Teyvat's version of the Lunar New Year: the Lantern Rite. While the townsfolk send out their lanterns to light up the sky, you can partake in buying new food types from food stalls and participate in the tower defense strategy game Theater Mechanicus.
You need to put Mechanici on the map to defend the core against monsters. Winning this mode will net you Peace Talismans that you can trade at the Xiao Market for treasure.
All That Glitters Banner
The next gacha event will be focused on new 5-star hero Xiao. He's an adeptus who fights with a polearm and uses Anemo as his elemental. His elemental burst turns him into a yaksha that buffs up his attack range and damage while also enhancing his jumping ability. If he keeps this form up, he'll lose his health. His banner will start 3rd February.
New Enemy Type: Geovishaps
You'll be taking on new boss enemies called Geovishaps. They come in different elements, and are badass grown-up versions of Geovishap hatchlings. So yeah, if you thought it's annoying to fight a vishap hatchling when it has big defense and small windows of opportunity to strike it, imagine fighting a full-grown one.
Five Flushes of Fortune
There's going to be a mini-event involving our heroes using a photo-taking object called a Kamera. Basically Pokemon Snap but in Genshin Impact.
Free Stuff
If you log in daily, you'll claim 10 free Intertwined Fates and over 1,600 Primogems. Ley Line rewards are also boosted during the event.
You can also pick one free 4-star character from Liyue to add to your party: Xiangling, Xinyan, Beidou, Ningguang, Xingqiu, and Chongyun. That's a lot of Xins.
New Updates & Menu Optimizations
The Archive will be expanded to include information on discovered creatures and defeated enemies, and Travelers will also be able to showcase up to eight of their characters via their Profile screen. A new gadget called the Parametric Transformer will provide a means of transmuting excess resources, turning them into something useful.
The "All That Glitters" banner and the aforementioned Lantern Rite events will be ready on 3rd February. We'll be sure to update this post with new gameplay footage of the 1.3 update. Until then, here's the official trailer.