By Alleef Ashaari|January 15, 2021|
Ubisoft has announced that Magyar, a haunted suit of armour and last of the Strazci, a legion of elite knights rose from death, arrives to haunt the halls of Valhalla in Brawlhalla as its 52nd Legend. The spirits within Magyar use their armour to swing their Greatsword and Hammer and possess other Legends in Magyar's signature attacks.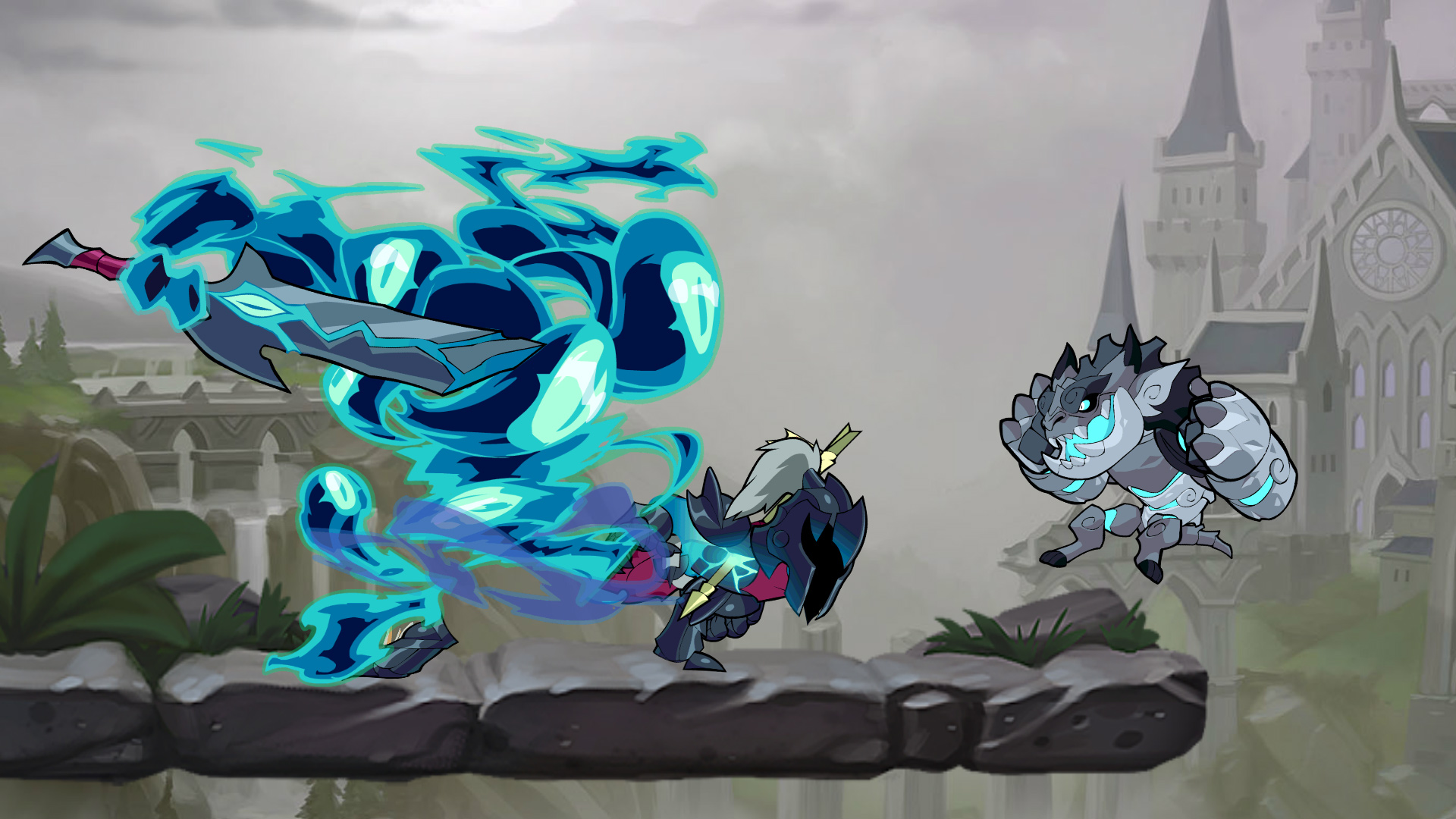 Magyar slashes enemies away powerfully with the following signature attacks for each weapon:Â 
Greatsword Signature Attacks
Neutral Signature – The spirits shoot out of Magyar to possess an aerial enemy, put the armour on the enemy to hold them in place, then run them through the chest with the Greatsword.

Side Signature – After Magyar slashes once, the spirits leave the armour to grab the Greatsword and finish off the enemy.

Down Signature – After a quick jump back, the spirits in the armour take the Greatsword and slash down.
Hammer Signature Attacks
Neutral Signature – The spirits shoot out to grab an aerial enemy, then power up the Hammer for an extra hard hit.

Side Signature – Magyar quickly crawls towards the enemy, then slams the Hammer down on them.

Down Signature – Magyar floats into the sky until the spirits empower the Hammer to slam it down and crush their enemies.
Magyar, available for 7200 Gold, launches with three Skins (each available for 140 Mammoth Coins):
Golden Gladiator

Phantom of the Armor

Pharaoh King
Developed by Blue Mammoth, Brawlhalla is an epic free-to-play platform fighting game that brings players to the fight for glory in the halls of Valhalla. Choosing from more than 50 unique characters, players can jump into single-player and co-op modes as well as online and local competitions. Brawlhalla also supports cross-platform play between the Nintendo Switch, PS4 and PS5, PC, iOS, Android devices, and the Xbox One, Xbox Series X/S.
In the meantime, check out the trailer below: