Marvel's WandaVision is available now, and I have to say: the show is quite a trip. Part 50s sitcom, part mystery show, it's going to keep a lot of MCU fans guessing.
I'll be discussing heavy spoilers from the first two episodes of WandaVision, so if you haven't seen them or want to avoid spoilers, now's your chance to stop reading.
Still here? Well, read on, true believer.
The first two episodes of WandaVision premiered on Disney Plus last week on 15 January 2021, signalling a return for the Marvel Cinematic Universe on our screens after almost two years since 2019's Spider-Man Far From Home. Both episodes were homages to classic sitcoms; the first episode to 50s sitcoms like The Dick Van Dyke Show and I Love Lucy while the second episode tributes 60s sitcoms like Bewitched.
To be honest, there's not a lot to spoil as nothing much happens in the first two episodes. The first episode drops Wanda and Vision into their new home in Westview without any explanation in a black and white world. What's weird is that neither Wanda nor Vision can recall details about the past, and the show has fun with a sitcom trope when Vision's workplace boss, Mr. Hart, and his wife visited their home for dinner. Mr. Hart nearly chokes to death in a creepy little scene but otherwise, nothing much happens.
In Episode 2, much of its premise has to with Wanda and Vision planning a magic act for the neighbourhood talent show. While Wanda wants to impress local queen bee Dottie, the Vision finds himself ina pickle as a piece of gum stuck in his android body causes him to be intoxicated in a drunk kind of way. Both Wanda and Vision were then forced to use their magical powers, but it seems like most of the neighbourhood thought it was all part of the act.
There were some moments where the "fake" reality was somehow broken. On several occasions, a voice over the radio asked Wanda who was doing this to her. Dottie cut herself with a glass that left her bleeding a vivid red in a black and white world. Most importantly, a person (presumably an agent of SWORD) dressed in a hazmat suit came up from a sewer manhole in the middle of the street, but Wanda somehow rewinds reality so that it never happened. At the end of Episode 2, Wanda appeared to be pregnant and the world was then filled with colour in real-time, signifying that they were probably going to delve into the 70s and forward, where colour TVs started becoming the norm.
I've include
Who Or What Is SWORD?
Who was that man in the creepy beekeeper suit climbing out of the sewer manhole in the middle of the street? Who is monitoring Wanda and Vision's seemingly idyllic life? Well, they haven't been explicitly mentioned by name in the MCU yet, but it's probably the worst-kept secret in the world at this point.
In the comics, SWORD is an acronym for Sentient World Observation and Response Division; an organization that focuses on safeguarding the planet Earth from extraterrestrial and cosmic threats. In the MCU, their name has supposedly been changed to Sentient Weapon Observation and Response Division, which means that they might just be another version of SHIELD with the same objectives albeit with a different name.
Jimmy Woo (Randall Park), last seen in 2018's Ant-Man And The Wasp, is now an agent of SWORD. You can hear his voice on the radio when he asks "Who's doing this to you, Wanda?". Another agent of SWORD is Geraldine, who is actually an undercover Monica Rambeau (Teyonah Parris), the now-adult daughter of Maria Rambeau (Lashana Lynch), the best friend of Carol Danvers AKA Captain Marvel from 2019's Captain Marvel.
We still have no idea who exactly the man in the beekeeper suit is, but it's likely an agent of SWORD. The mysterious coloured toy helicopter drone thing in Episode 2 is also emblazoned with the SWORD logo, so make sure to be on the lookout for the SWORD logo from here on out when you're watching WandaVision.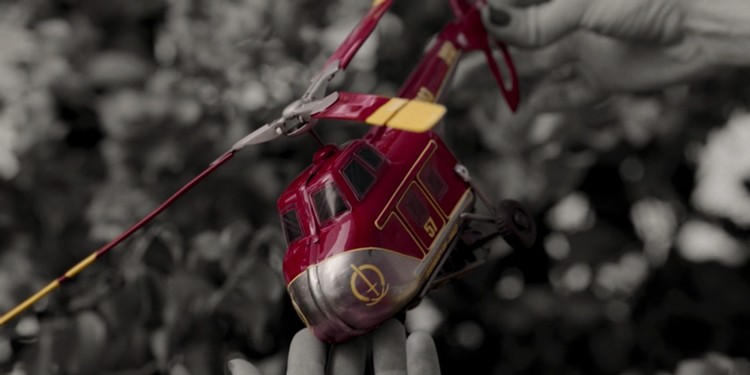 Who Is Agnes?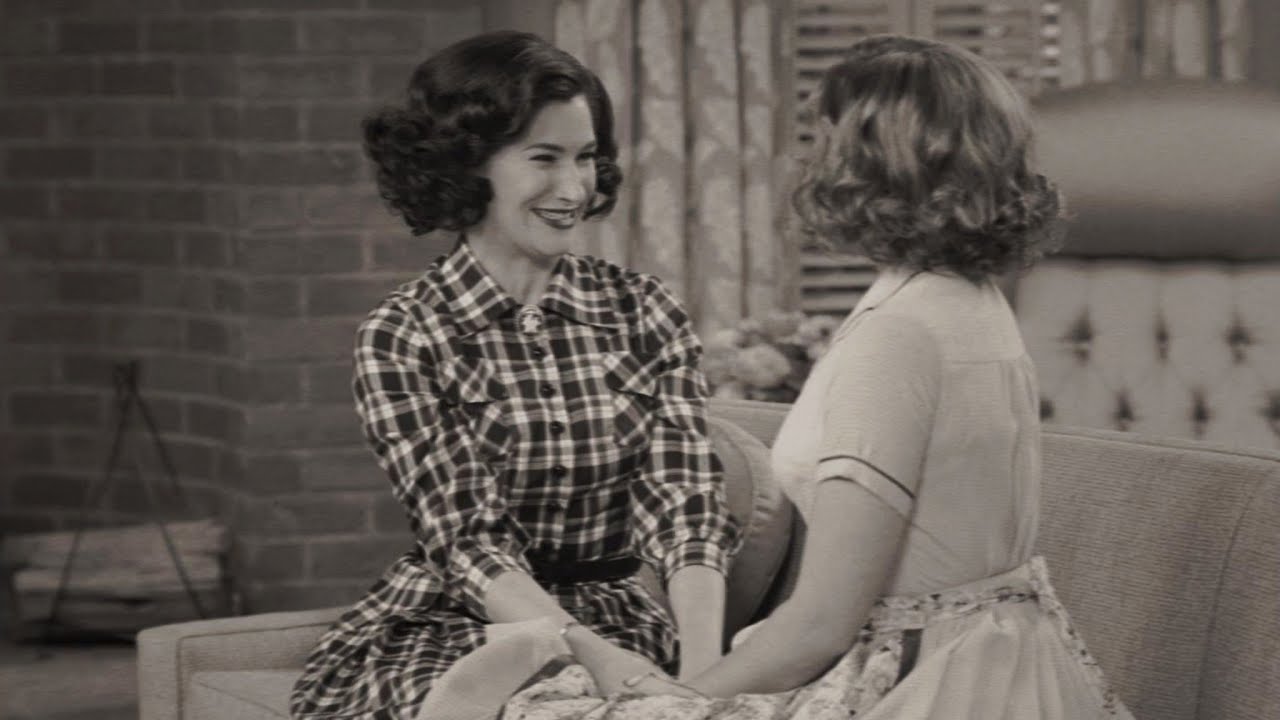 In WandaVision, Agnes is the unassumingly friendly neighbour of Wanda and Vision, played by Kathryn Hahn. While this remains speculation for now, it's a strong one that's been hinted since before the series premiered. It's likely that Agnes is none other than Agatha Harkness, a prominent magical character in the comics.
In the comics, Agatha Harkness was a magical tutor to Wanda. She was also the one who mind-wiped Wanda's lost children from her mind, and would later be the one to restore her memory as well, kickstarting the events that eventually led to Avengers Disassembled and House Of M.
Agatha also died at the hands of an unhinged Wanda, so that might very well be the ultimate fate of WandaVision's Agnes. That is, if Agnes really does turn out to be Agatha Harkness.
House Of M Wine Bottle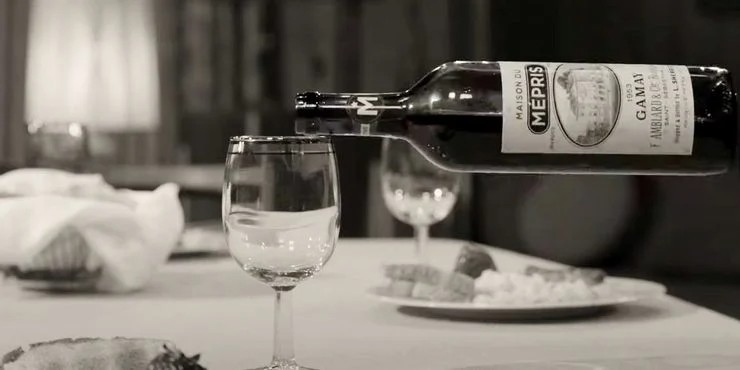 In WandaVision Episode 1, Wanda serves a glass of wine to Mr. Hart and his wife. It might be a smart easter egg or a dumb one for over-eager fans. The bottle is branded Maison du Mépris, which translates to "House of Misery," which might allude to the House Of M event from the comics.
In the Avengers Disassembled and House Of M comics, Wanda became mentally unstable after she discovered that her she once had children (Speed and Wiccan) who were erased from her mind. This resulted in her using her powers to alter reality into one where her family reigned on Earth and mutants were the superior species.
The Grim Reaper Easter Egg
During the opening credits of Episode 2,  it looks like it's the helmet worn by the supervillain Grim Reaper in the ground of the floor. In the comics, Eric Williams AKA the Grim Reaper is the brother of Simon Williams AKA Wonder Man. He is more significant in the comics because in the comics, Vision's brainwaves and personality are based on Simon William's, which give all three of them (Vision, Wonder Man and the Grim Reaper) a personal connection.
However, Wonder Man doesn't exist in the MCU yet, and so, it's unlikely that the Grim Reaper would show up. The MCU version of Vision was created from the Mind Stone without any connection to Wonder Man.
As such, it's more possible that this Grim Reaper helmet in the opening credits of Episode 2 is a homage to the 2015 Vision mini-series by Tom King and Gabriel Hernandez Walta, where the Grim Reaper died and was buried by Vision in their home. It's a masterpiece and might have done a lot to inspire WandaVision, so it's a worthy comic to check out. Plus, it's only 12 issues in a collected edition, so it's easy to pick up and read.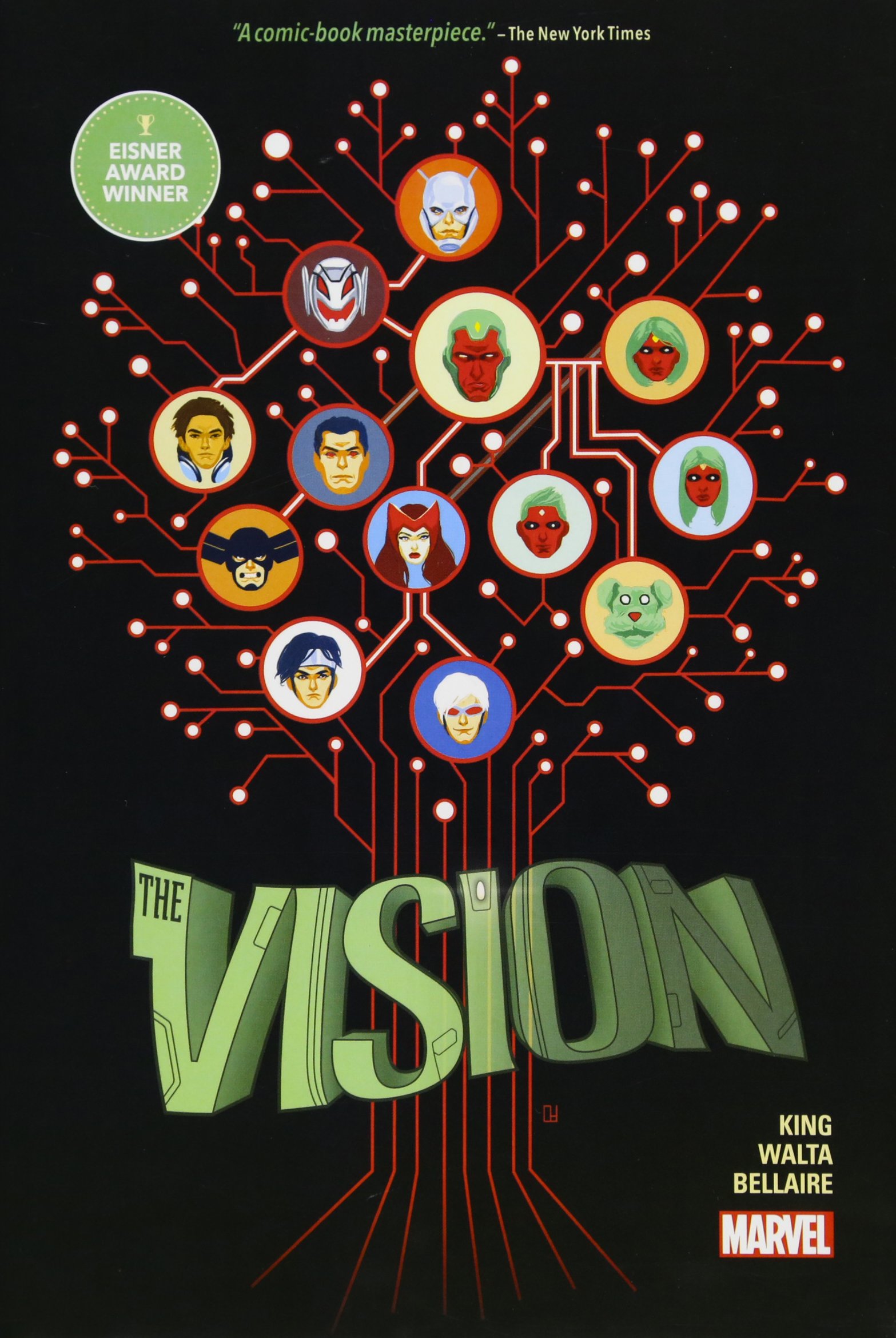 Bova Milk Easter Egg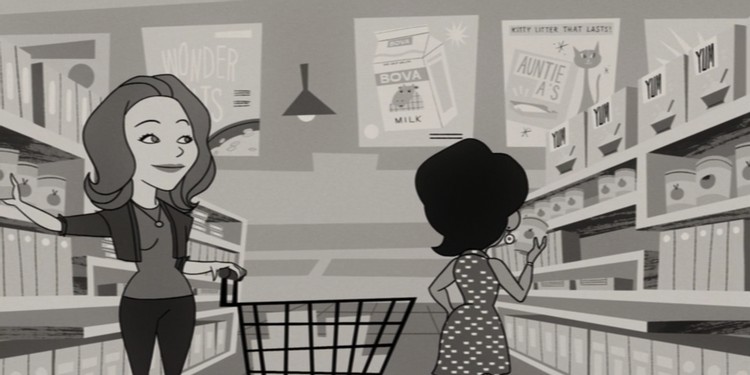 Just like the Grim Reaper easter egg, this is probably just another comic book easter egg that won't really have much tangible effect on the MCU. I mean, who'd expect a talking anthropomorphic cow to suddenly appear, but it's not like we don't already have a talking tree and raccoon.
In the comics, Bova is a humanoid cow created by The High Evolutionary. She was the midwife who helped in the birth of Wanda and Pietro (Quicksilver, remember him?) on Mount Wundagore.
More Easter Eggs?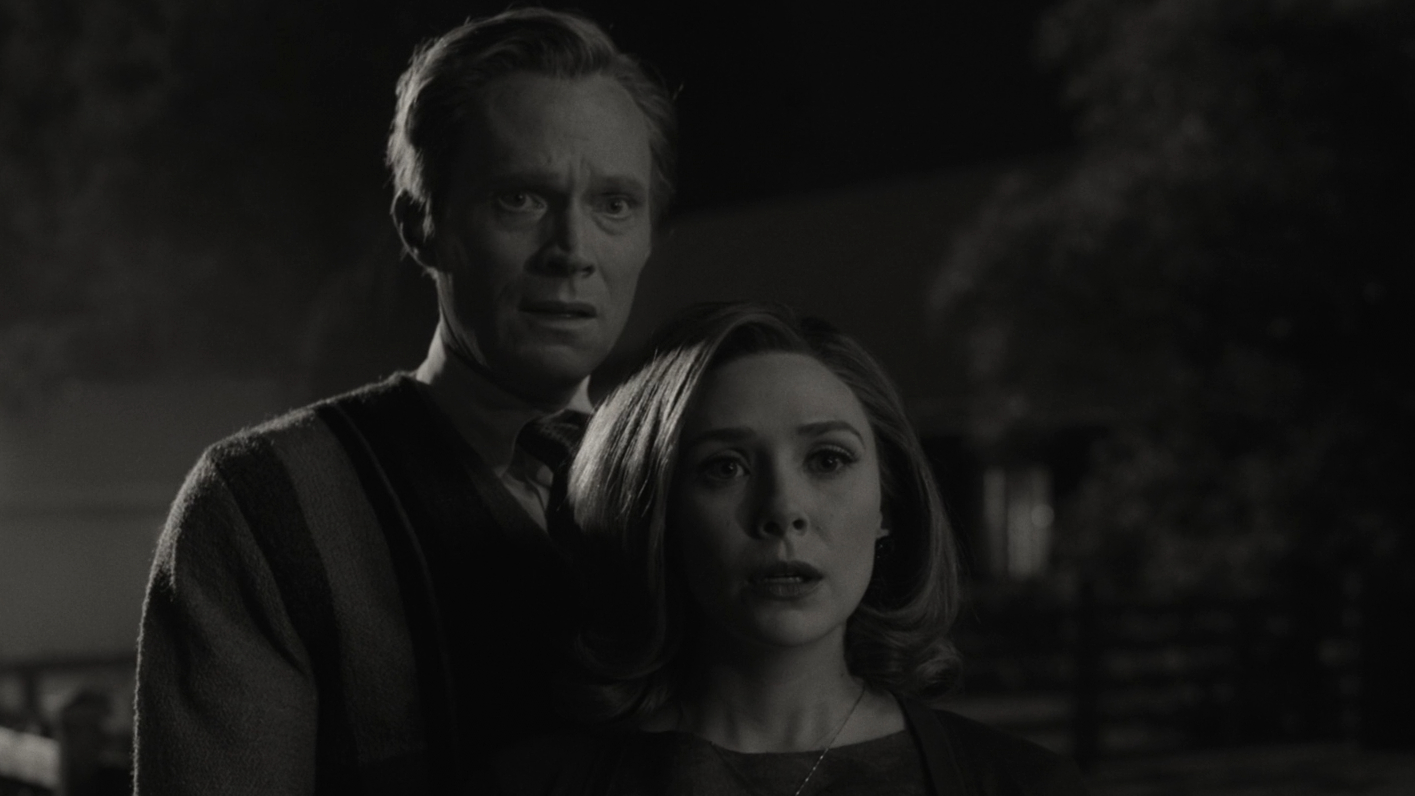 There's probably more easter eggs and references scattered throughout WandaVision's first two episodes, but I've touched on the more important ones above. It's hard to say what will happen at this point, especially with seven (7) more episodes to go. We're only two episodes in and there are already loads of speculation out there (as baseless as they may be).
For now, let's kick back and enjoy WandaVision. I'll return for more when there's more interesting revelations or easter eggs to talk about. Until then, keep on keeping on, true believers.