TinyBuild is an indie games developer and publisher best known for games like No Time To Explain, SpeedRunners and Hello Neighbor. During its TinyBuild Direct live stream earlier today, they announced several new games coming in 2021.
Expedition Zero
Developed by Enigmatic Machines, Expedition Zero is a survival horror game set in the heart of rural Siberia. Use your engineering skills to confront flesh-eating monsters as the last survivor of a Soviet scientific expedition. The unexpected meteorite crash turned the endless Siberian taiga forest into a nightmare exclusion zone.
The military bases went into radio silence, and the locals talked about the obscure flesh-eating creatures and devastated villages. The most advanced Soviet scientific team "Expedition Zero" was immediately sent to the zone with state-of-the-art research technology and mechanized protective suits. Many years later, the lone survivor of the team is still trying to find his way home.
Key Features
Soviet engineer against monsters: confront dreadful creatures with brains and brawn, use your ingenuity and technical skills instead of weapons.
Survive in the freezing Siberian taiga forest full of mysteries, unknown threats and endless horror.
Upgrade your mechanized suit, craft Soviet gadgets and discover new technologies.
Uncover the truth of Expedition Zero.
The demo is now available on Steam. It is slated to launch sometime in 2021.
Potion Craft
Developed by Niceplay Games, players assume the role of an aspiring alchemist who had to leave their hometown, as you wander the land looking for a new place to stay you stumble upon an abandoned cottage. From the looks of it, a wizard used to reside here long ago. You decide to make this your home and convert the place into a potion shop.
That means it's time for you to start your journey down The Alchemist's Path, learn the secrets of potion-making, and forge your own destiny to become the alchemist this town needs!
Key Features
Manage a medieval potion shop. Meet your fellow townsfolk, understand their needs from the stories they are telling you, and sell them the right potions to keep your business running. Buy and sell ingredients, grow your own in Enchanted garden, and do whatever it takes to stay in business.
Unique visuals inspired by medieval manuscripts and medical texts. Dive into an authentic medieval atmosphere created by carefully crafted characters, interiors, and a relaxing soundtrack.
Hyper satisfying physical interactions with ingredients and equipment. Harvest herbs, mushrooms, and crystals from the Enchanted Garden. Grind them carefully with your mortar and pestle to release their effects and add them to your cauldron.
Sandbox style Alchemy map system. Mix up a nice healing infusion with mana restoration, or add a frost effect to your regular poison for some extra spice. Fire, frost, healing, poison, explosion, magical vision, invisibility… your potions potential is limitless!
The demo is now available on Steam. It is slated to launch sometime in 2021.
Despot's Game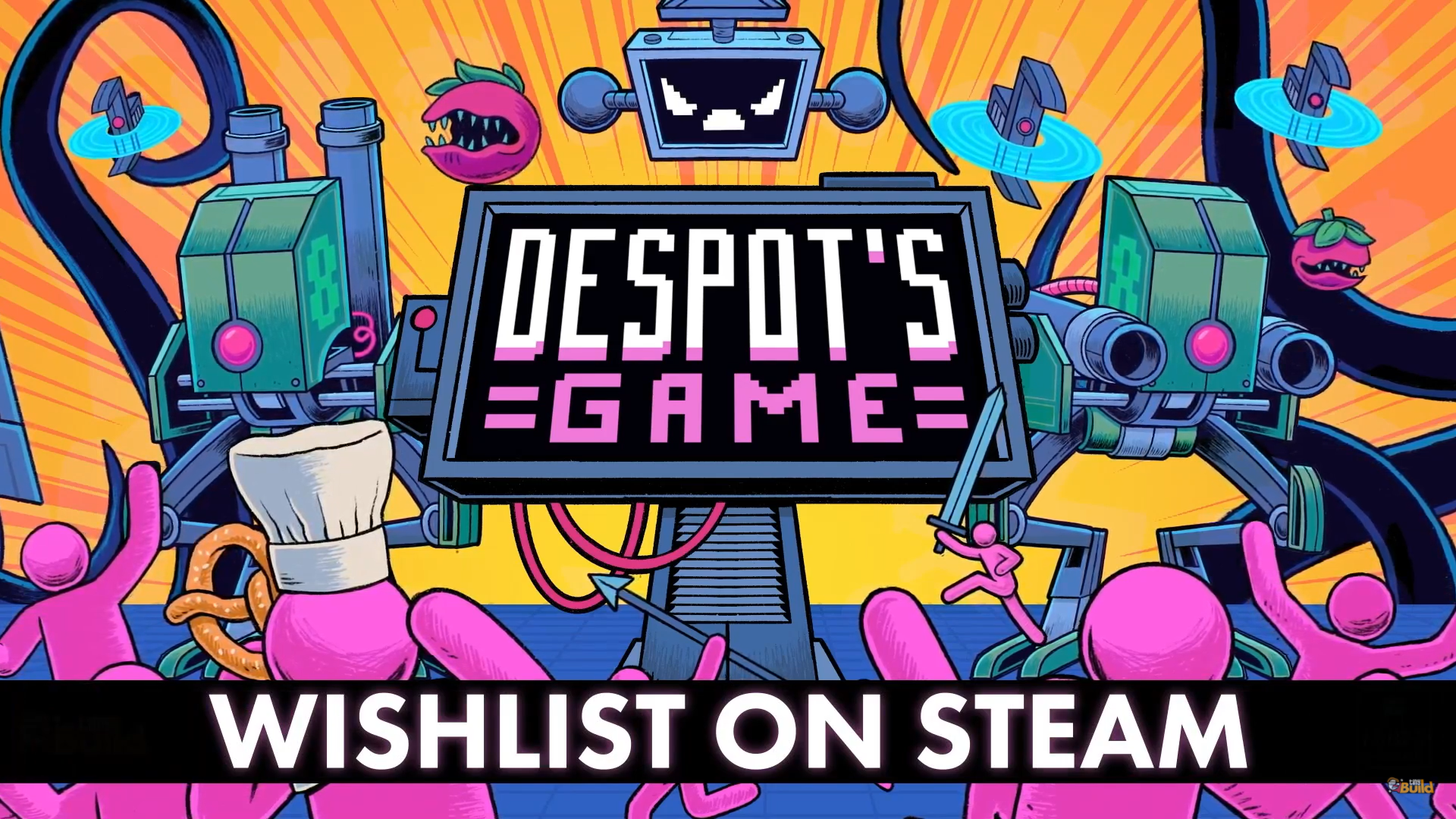 Developed by Konfa Games, Despot's Game is roguelike tactics with turbo-charged battles. Build a team and sacrifice the heck out of them to rush through enemies… and other players!
A group of people wake up in a strange post-apocalyptic labyrinth—naked, with no memories and with a bunch of weapons. Is this a joke, a crazy experiment, or… a game? You'll find out soon enough, just try not to die first!
Key Features
Get your pretzels ready. Your puny squad is capable of much more. Choose your loot and transform the squishy humans into wizards, cultists, ninjas and dozens of other heroes, including the mythical stale pretzel throwers. With perks and class combos, there are thousands of ways to build your army. The man-eating cabbage will appreciate the variety in its diet!
Crush your rivals. If you can survive the labyrinth, you'll meet THE UNSTOPPABLE END-GAME BUILDS OF OTHER PLAYERS! You'll beat each other to death and only one will be spared by d'Spot. No offense, but in his own game he writes the rules!
Indirect combat. Prepare your warriors and let them fight it out on their own! Indirect combat allows you to focus heavily on tactical considerations rather than reflexes. Strengthen your front line with fridge-movers, aim your food-throwers and look after your Forbidden Summoners!
Endless exploration. The dungeons are generated from scratch every time, and there is no chance puny humans will ever find the way out! And even if they strike lucky—don't worry, there are endless ways to die in Despot's Game!
The demo is now available on Steam. It is slated to launch sometime in 2021.
Pigeon Simulator
Developed by HakJak Games, Pigeon Simulator is a "physics sandbox roguelite" about the world's most notorious birds and their quest for world domination. Enjoy the freedom of being a bird, answering to no one, not a care in the world. Do what you want, when you want, wherever you want. You're just a pigeon!
Want to poop on everything insight? Want to take people's food? Want to steal a tank and level the town? Well, you're no ordinary pigeon. You come from a long line of pigeons with extraordinary powers. It's in your DNA. As you level-up, you'll be able to activate these genes and gain incredible abilities.
But with great power, comes great responsibility. How will you create your Pigeon Paradise?
Will you destroy all humanity has built and return the land to Mother Nature?
Will you strive to create a utopia where birds and mankind can live together in peace and harmony?
Will you embrace the tools of civilization and leverage them to gain control over the population?
Will you migrate your flock far, far away to begin life anew?
Or maybe you'll just turn everyone into mindless, half-bird zombies that do your bidding?
The choice is yours in this immersive sandbox simulation, featuring a rich mix of hand-crafted content and procedurally generated elements to create a unique experience each time you play.
The demo is now available on Steam. It is slated to launch sometime in 2021.
Not For Broadcast
Take control of the National Nightly News as a radical government comes to power. In this immersive, high-pressure, propaganda sim, you control what the people see and determine what's Not For Broadcast. The live stream revealed that Episode 2 is now out on Steam.
You can also check out the entire TinyBuild Direct presentation below: