This guide will be updated with oncoming videos in the next few days, since the open beta will be out later this Friday, 19th February.
The Guilty Gear Strive beta is happening this weekend, but you aren't prepared for what's in store. What do you do?
Simple: find a feature that collects ALL the high-level play and guides that's currently being published on the interwebs by renowned tournament players and anime fighter experts. Unless you've been keeping tabs on them on their individual channels, it's going to be hard to find a feature that collects all this precious data & guides in one place.
We're here to help. While we're only good at pointing out cool-yet-not-so-practical anime fighter nonsense, we are top-notch at pointing you in the right direction. We'll start off with some basic guides for Giovanna and Nagoriyuki, then we'll highlight the best high-level plays for you to sink your noble vampire teeth in.
Note: all inputs are using number notations since that's the trend for anime fighters. So a QCF+button input is 236[Button].
How To Download The GG Strive Beta
Whether you're living in the US of A or in Europe, you should be able to find the Guilty Gear Strive beta on the PSN store (if you have preordered the game). However, there are reports of people not being able to find it on the Asia PS Store; it may not even be there in the first place.
As of now, your only workaround (via @HaveAVGD) is to go to the North American PSN Store on a PC browser, and then download it from there. Make sure your PS4 is turned on and is online; it will link up and be active in your PS4/PS5 library. Just in case things change, double-check the Beta & Demos subsection of the Games tab on the PS Store on your PS4.
Giovanna Quick Guide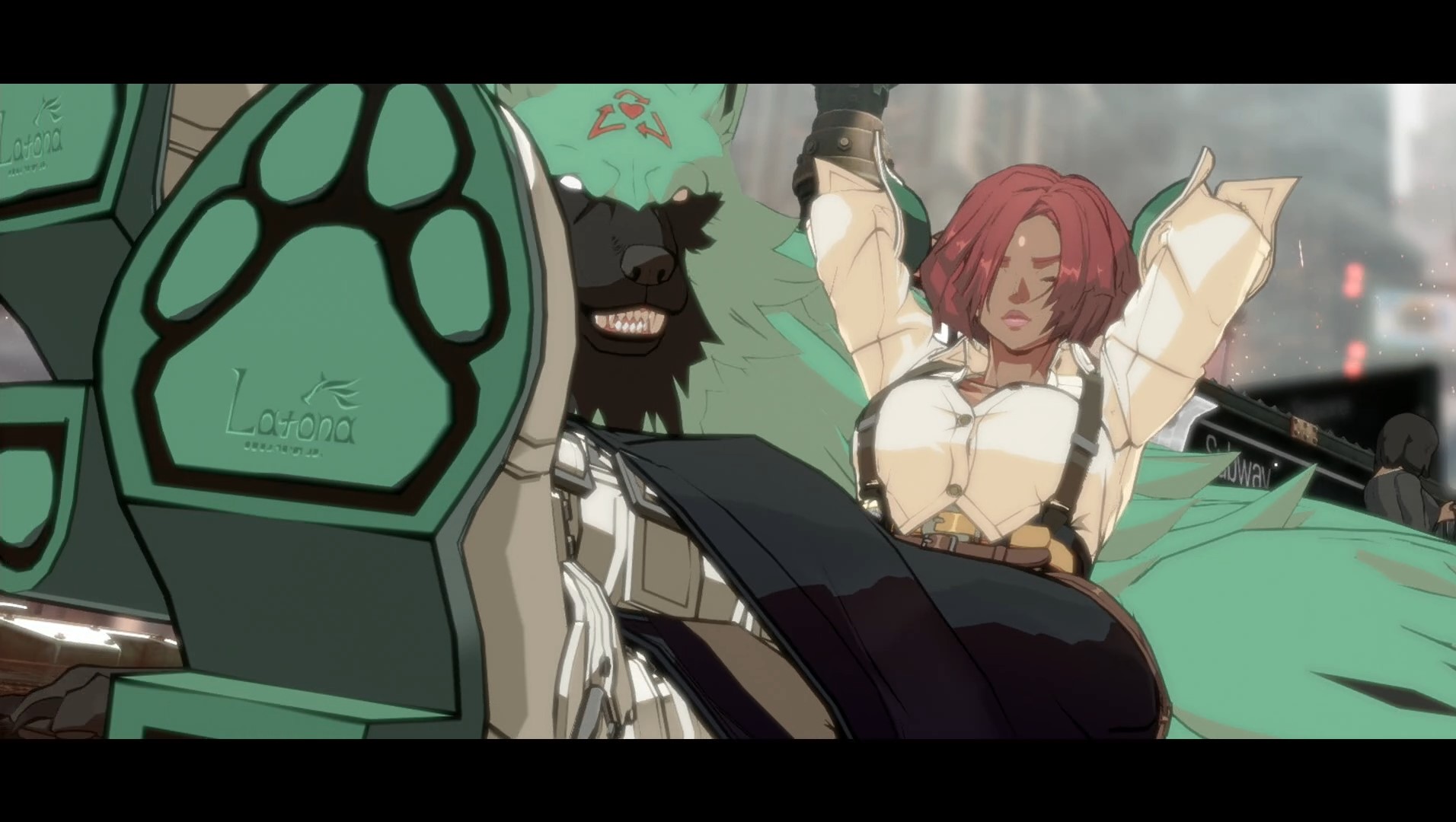 Rushdown character. Use her many offensive tools to be all over an opponent's face.
Like most rushdown characters, she has terrible range. You need to practice closing the gap and knowing when to jump/dash in. This is done with her forward rush attack Trovao (236K).
Use Sepultura (214K) to end combos and poke foes.
Use Sol Poente (214S) to get ready said cross-up shenanigans when you score a hard knockdown.
Don't be predictable with your offense. Your Trovao can be anti-aired if the opponent sees it coming.
Arguably easier to use than Chipp Zanuff and Millia Rage. If you play rushdown characters in other fighters but GG Strive is your first, use Giovanna.
Nagoriyuki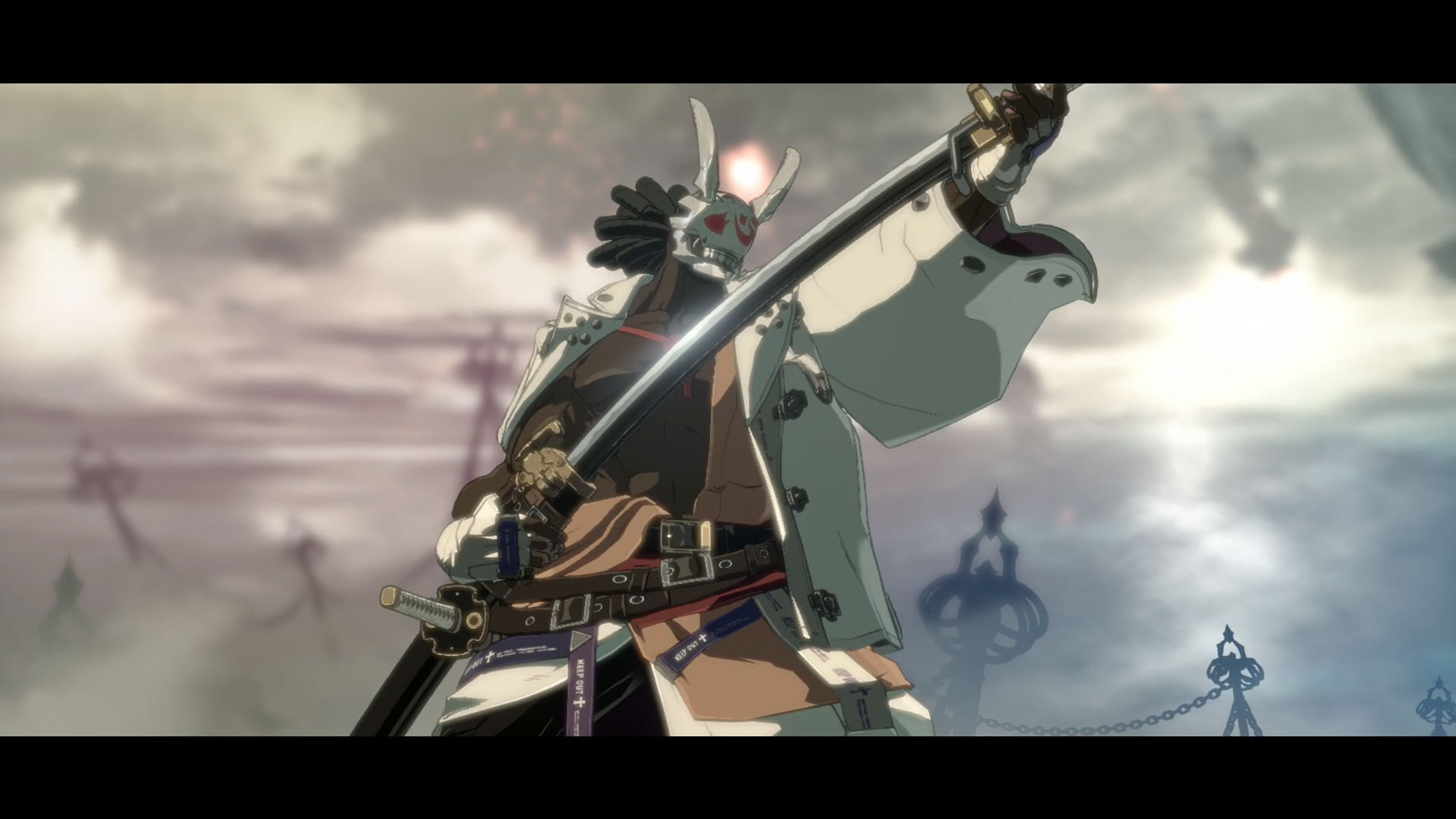 Arguably an anti-Guilty Gear character. Does not have a regular dash/air dash. Has slow moves and a few combo options when compared to the rest of the cast.
Can outfootsie and outzone almost everyone in the cast.
Can follow up with S attacks/target combo from a good distance, and can cancel to a special (or nothing) as long as you don't initiate the third hit in the sequence.
Blood Rage: when his Blood meter gets full via his special moves like his Zarameyuki (236S) and his Fukyo command dash (236K/214K), he goes in a Blood Rage stance for a limited time. His pokes and footsie tools have more range and he gains access to a super-fast full-screen Overdrive move, but at the cost of a depleting lifebar and special moves access for a set amount of time.
You can cancel his special moves to other special moves, but that will make the Blood Gauge rise up faster.
You can also get out of Blood Rage by using his Zansetsu Overdrive (642146HS). Keep that in mind in case you accidentally activate Blood Rage via special move abuse.
Try not to get opponents like Chipp or Millia in when you can; at the very least, he has his Shizuriyuki anti-air (623HS) and Kamuriyuki (214HS) to get him out of some tight spots.
If you manage to reduce your opponent to less than half health with great spacing and footsies without activating Blood Rage (or rely on it less), you're using Nagoriyuki right.
Some protips (via HiFight): delay the 2nd hit of your target combo to do a surprise command grab (623P) to reduce his Blood Rage. His Fukyo command dash + surprise command grab works too.
You can anti-air with 6P (short-ranged but quick) or 2HS (slow but big damage). Opponents can punish the latter if blocked or whiffed, so make sure your read is solid.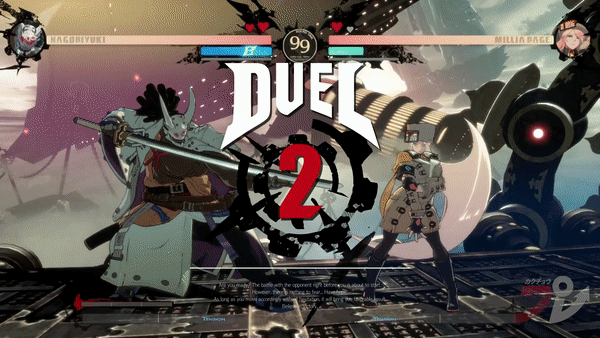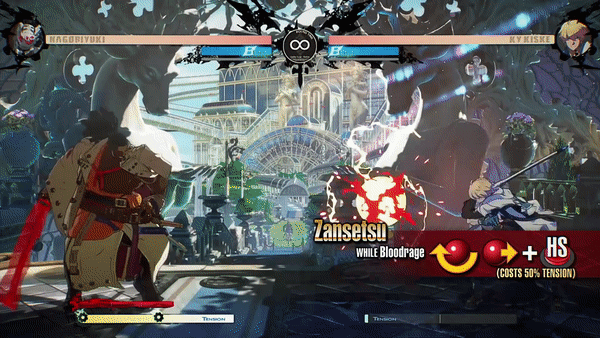 Go1 vs Kazunoko using the new characters
The best fighting game pros from Japan who know their anime fighters inside out, Go1 and Kazunoko, showcase the best of Nagoriyuki and Giovanna. Watch as the latter valiantly struggles to land confirmed hits and mixups against the former's godlike footsie & spacing work. Even if the open beta is fresh, you can see the quality and lessons from two pros going at it with the game's newest characters.
Maximillian uses Giovanna; fights a ton of Nagoriyukis
Head straight to 12:44 to see fighting game personality Maximillian figure out how to close the gap as Giovanna, forcing his opponent to burst to stay at neutral.
HiFight tries out some matches with Nagoriyuki
Twitter's favourite fighting game and match analyst HiFight plays new character Nagoriyuki with some degree of success.
JWong uses Potemkin; High-level grappling
The best thing about using grapplers like Potemkin? You don't necessarily need to command grab them; the fear of that alone is enough to have opponents mistakingly press buttons while forgetting about the grappler's footsie and armour. That's what pro player Justin Wong is banking on with his Potemkin exhibition matches.