Good news, team-based shooter and esports fans. The Overwatch League is back again in 2021 this 16th April.
Leagues are divided into two regions, East and West. Teams will have to play knockout matches in their respective regions to advance to the double-elimination global bracket.
When two teams from each region conquer the competition, they will head to Hawaii for lower ping to play against each other in a double-elimination bracket (if safety permits them). One team will be crowned the winner of that tournament and will bring home US$100,000 and additional "League Points" for postseason qualification.
Here's the schedule, which looks pretty packed. The esports league will last from April until 20th August via the Countdown Cup tournament. The majority of the league will feature four standalone tournaments, beginning with the May Melee. This is followed by the June Joust, Summer Showdown, and Countdown Cup. All matches will start at 1am GMT+8 for West teams and 5pm GMT+8 for East teams.
Qualifiers Schedule
Week 1: 16-18 April
Week 2: 23rd – 25th April
Week 3: 29th April – 1st May
May Melee Tournament: 7th May
Week 6: 21st – 23rd May
Week 7: 28th – 30th May
Week 8: 3rd – 5th June
June Joust: 11th June
Week 11: 25th – 27th June
Week 12: 2nd – 4th July
Week 13: 8th – 10th July
Summer Showdown – 16th July
Week 16: 30th July – 1st August
Week 17: 6th- 8th August
Week 18: 12th – 14th August
Countdown Cup Tournament: 20th August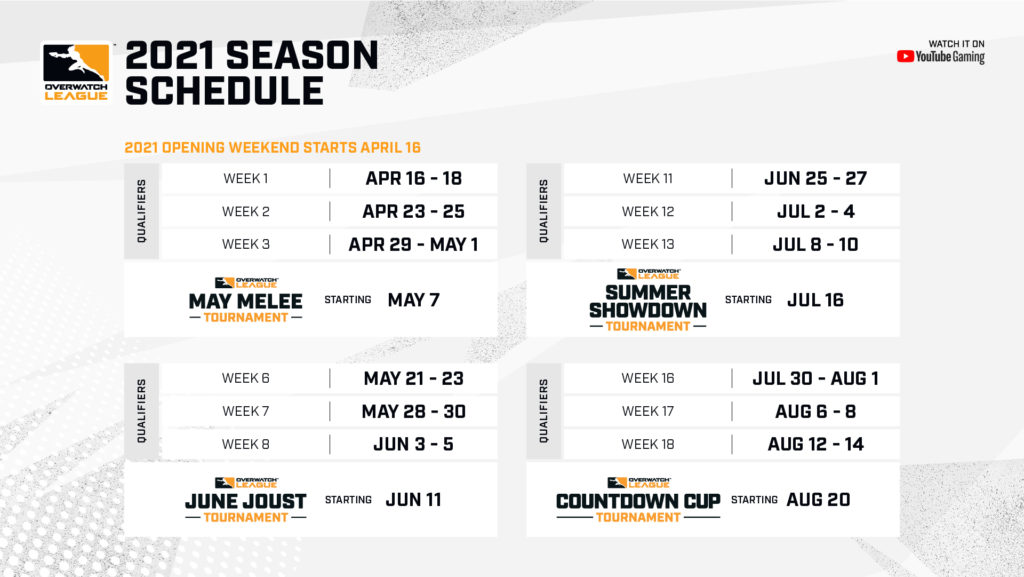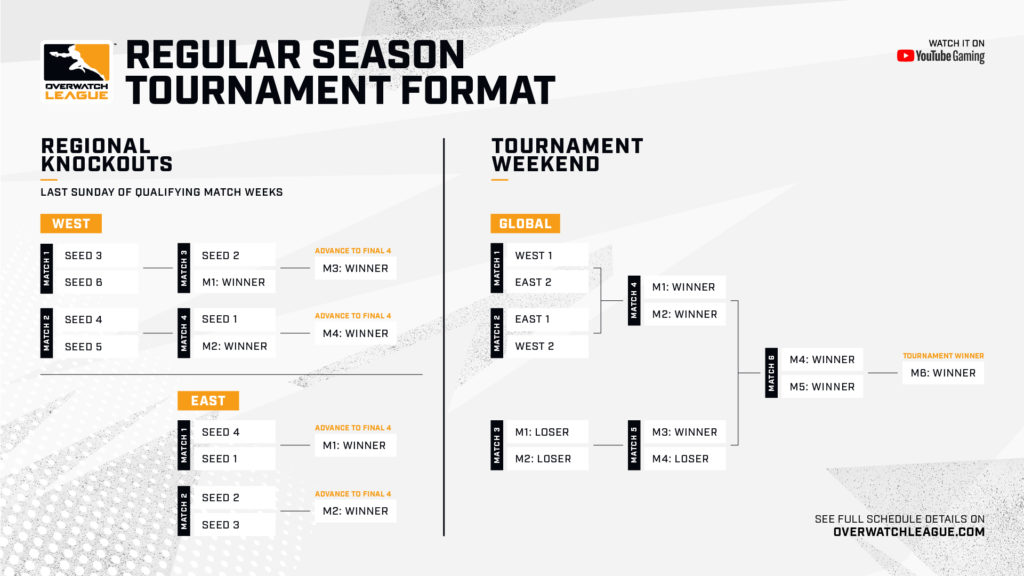 Hero Pools & Patches
Just like past seasons, Hero Pools will be returning to the league during two of the monthly tournaments: the June Joust and the Countdown Cup. Basically for each tournament cycle, one support, one tank, and two damage heroes will be removed from the tournament. Only heroes with a  play rate of 10 percent or higher can be removed. Also, no hero can be removed twice during the OWL season.
Prize Pool
During the four qualifier capstone tournaments, first-place teams will take home US$100,000, while second place teams will get US$75,000. Third place teams will go home with US$35,000 while fourth place gets US$20,000.
The 2021 champions will win a huge US$1.5 million along with an awesome trophy.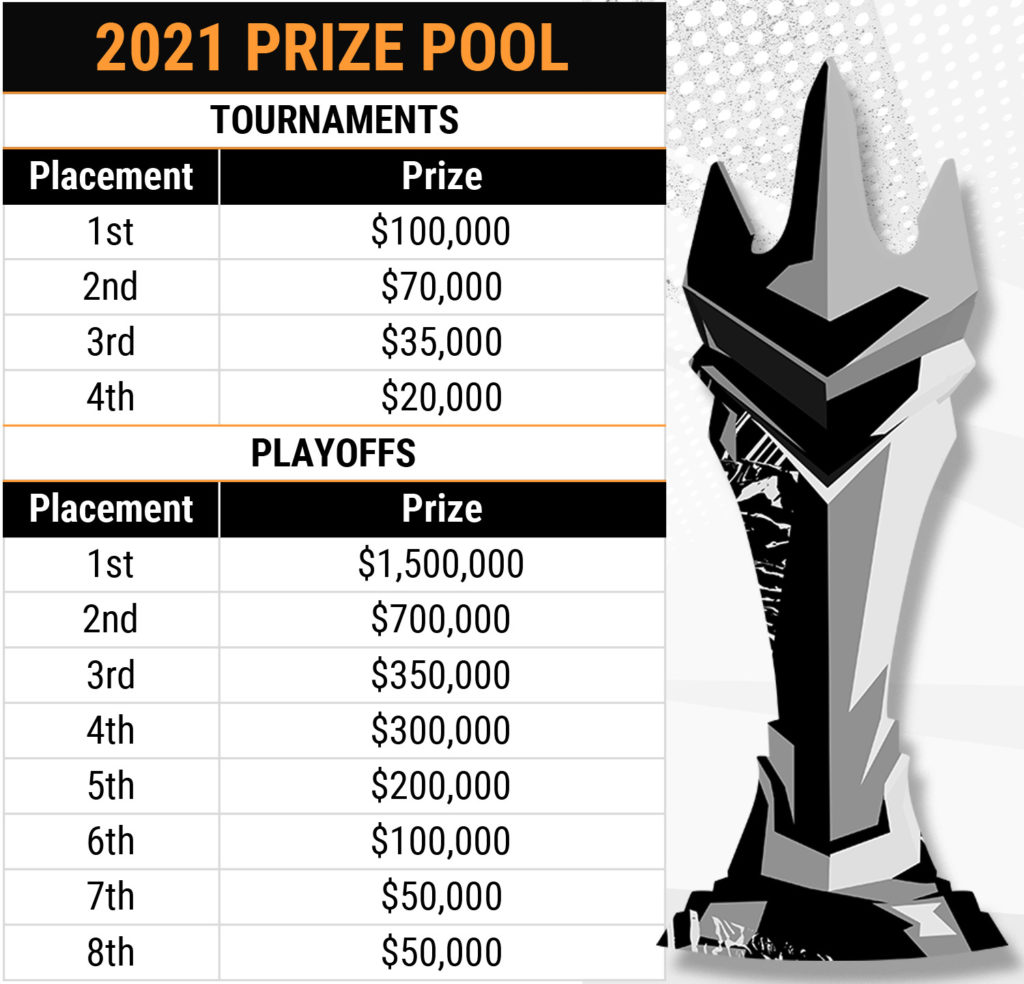 For more Overwatch action, watch OWL's champions fight against the world, and also get a trashing from Overwatch director Jeff Kaplan.