What's the big deal about Invincible? It's just another animated superhero series releasing on Amazon Prime Video based on an existing comic book IP, right? Not exactly.
I've read a lot of comics, and Invincible is up there amongst the best of the best. I'm talking all-time classic here, and I'm here to explain why that is.
If you're worried about spoilers, don't. This is a spoiler-free article meant as a guide for anyone unfamiliar with the Invincible Image-published comics and its upcoming animated series adaptation.
Created by writer Robert Kirkman (the same writer behind The Walking Dead) and artist Cory Walker, Invincible debuted in 2003 with its very first issue and ended up running for a whopping 15 years, concluding with its 144th and final issue in 2018. It would also be remiss of me not to mention Ryan Ottley, who is actually the longest-serving artist on the comic book series, having drawn the majority of the issues beginning from issue #8 until the very end (with the exception of #127 to #132, which Walker temporarily returned for).
Who Is Invincible? And Who Is Mark Grayson?
Mark Grayson is the protagonist of Invincible and at first, he seems like just an average ordinary American teenager. He likes comics and is trying to get a girlfriend, but wait; he's also the son of Omni-Man, this world's equivalent of DC Comics' Superman. When he finally gets his own powers at the age of 17, Mark wants to follow the footsteps and legacy of his father by taking on the mantle of Invincible.
Invincible is essentially a coming-of-age story for Mark Grayson, as the series follows his journey, including his tragedies and triumphs throughout his evolution from rookie superhero to one that still has flaws but attempts to do everything in his power to do what he thinks is "right". He's not perfect and he makes mistakes (trust me; he made some BIG ones throughout the series), which is why he's such a compelling character and not just another Superboy wannabe.
How do I best describe Mark Grayson a.k.a Invincible? Well, he's like Peter Parker/Spider-Man meets Clark Kent/Superman. At the same time, however, he comes off as a lot more relatable and realistic than those two iconic characters.
Invincible's Powers And Abilities
Think Superman, but without any of his more outlandish powers like heat vision, frost breath, or x-ray vision.
Mark Grayson a.k.a. Invincible is half-human (from his human mother, Deborah "Debbie" Grayson) and half-Viltrumite (from his alien father, Nolan Grayson a.k.a. Omni-Man). As a result, he has very much the same powers that his father has; including super-strength, invulnerability, the power of flight, and accelerated healing (even if severely injured).
On that last note, he's not on the same level as someone like Wolverine or Deadpool, but in the comics, Viltrumites exhibit the impressive ability to heal from near-fatal injuries that would normally kill a human being or non-Viltrumite. How strong is Invincible? Well, he doesn't start off as strong as his father, but gradually gets stronger throughout the series, similar to how a character like Dragon Ball's Goku would (or any other shonen manga/anime, really).
An adult Viltrumite like Mark's father (Omni-Man) can pretty much annihilate an entire planet on his/her own. So yeah, they're extremely powerful by sheer physical strength alone.
Why Is This Comic Series Such A Big Deal?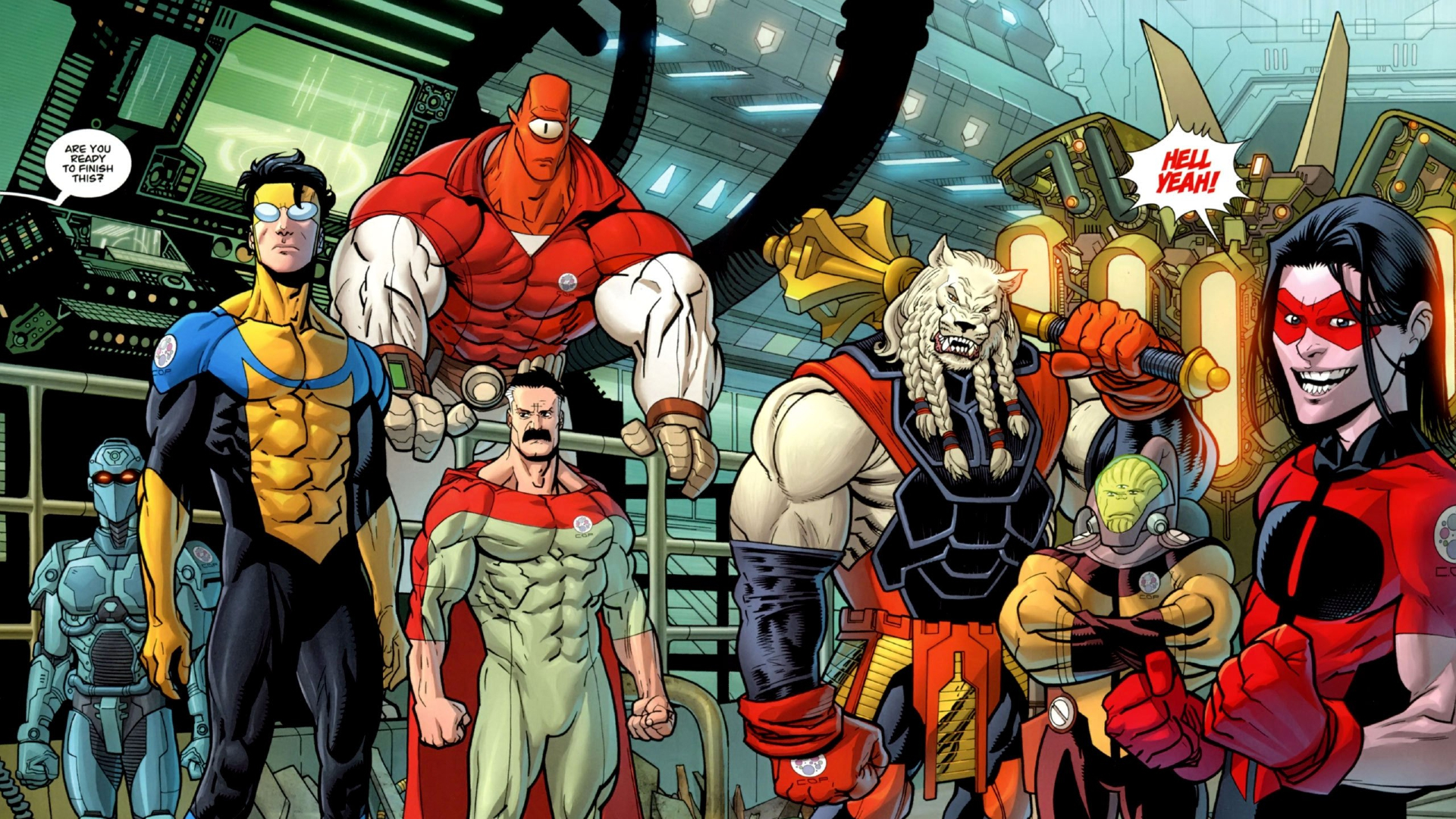 It's not my job to sell or promote Invincible in any way, but I'll do it anyway. Why? Because it's just that great.
Just like Alan Moore and Dave Gibbons's Watchmen or Garth Ennis and Darick Robertson's The Boys, Robert Kirkman cleverly subverts superhero and comic book tropes. It is a deconstruction of superhero comics books but with love and passion oozing for the genre (rather than the more cynical and grim tone of Watchmen or The Boys). If you're an anime/manga fan, Invincible is probably comparable to what Puella Magi Madoka Magica did for the magical girl genre or what Neon Genesis Evangelion did for the mecha genre.
The comics don't shy away from exploring complex and difficult questions regarding morality and other heavy subject matter. The world isn't black and white; it's grey with a shade of both. The characters and narrative in Invincible are just like that, and that's refreshing from a superhero comic.
However, Invincible also wouldn't have been as great as it was without the brilliant and incredible art of both Cory Walker and Ryan Ottley. They bring expression and bombastic action to the comics, in a way that's both easy on the eyes and eye candy. With that creative team, the Invincible comics boast shocking Darth Vader-level twists, great character development, and perhaps most importantly of all; a level of bloody and gory violence that's very rarely seen in a superhero series.
Limbs constantly get decapitated, heads often get crushed, and guts spilling out are a normal sight. Buckets of blood splatter the pages of the comics in violent fights between Invincible and his villains. It's like Mortal Kombat without someone shouting fatality in the background. There's quite a healthy dose of sex as well, so the verdict is this: Invincible is definitely not kids. Oh, and I'm happy to point out that it does all this without being too gratuitous or having to resort to inserting F-bombs in every sentence.
I'm not kidding. Almost every issue from #7 onwards blew my mind. The first six (6) issues are meant to lull readers into a sense of familiarization before the seventh issue hits with the series' first major twist (which I won't spoil; you can read this feature at your own discretion).
What made Invincible different from other long-running superhero comics is that every action has consequences in the Invincible universe. If you're burned out from relaunches and having to return to the status quo every few years in conventional superhero comics (*cough* Marvel and DC Comics *cough*), Invincible is the perfect comic for you; to rekindle and reignite your passion and bring you out of superhero fatigue.
In the comics, you're with Mark Grayson on this long journey which starts in his teen years and ends when he is a grown adult with a family of his own (a wife and kids). How many superheroes can boast that even after entire decades of stories and development?
It's also worth pointing out that Invincible (2003) debuted way before The Boys (2006) and Mark Millar and Frank Quitely's Jupiter's Legacy (2013); both of which also subverts and deconstructs superhero comics.
Why should you watch Amazon Prime Video's Invincible animated series? Well, you can expect a lot of what I've mentioned above, but trust me on this: you will not; I repeat, you will NOT be ready for the sheer awesomeness and unexpected twists that the story will make. I know I wasn't when I read the comics and I did so with an O-face in every issue.
In an interview with SyFy Wire, Kirkman himself best described and summed up Invincible:
"It's everything I've ever wanted out of a superhero book. But we zig where other superhero books zag."
Important: Invincible Is Definitely Not For Kids
Sure, at first glance, Invincible still features superheroes in colourful costumes and tights. Some might even think that it's suitable for kids since it's just a "cartoon". If it remains unclear after reading everything I've written above, let me clarify it even further.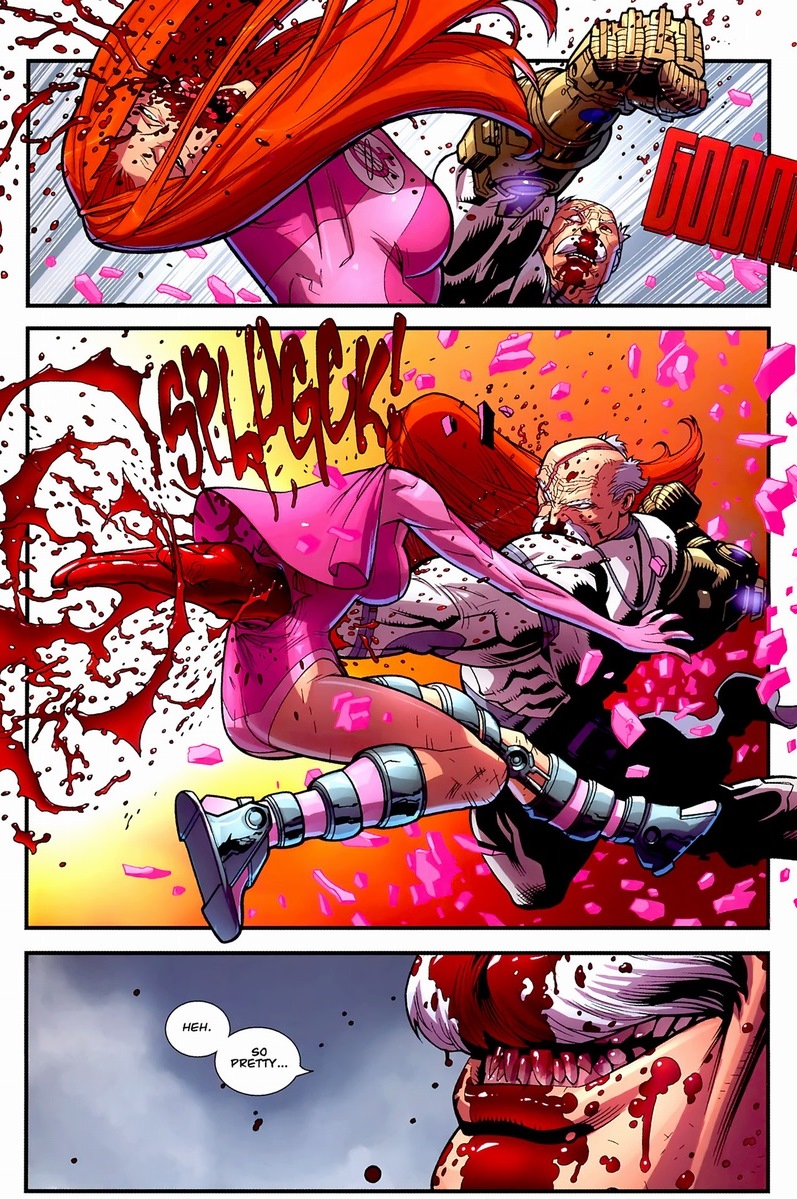 Amazon Prime Video's Invincible is R-rated and that means viewers should be at least 18 years old and above. It is an ADULT animated series, just like South Park or Rick And Morty. It features sexual content (even disturbing scenes featuring rape; more on that later today) and extremely gory violence. Just because it has superheroes and it's animated doesn't mean that it's for children.
More Info On Amazon's Invincible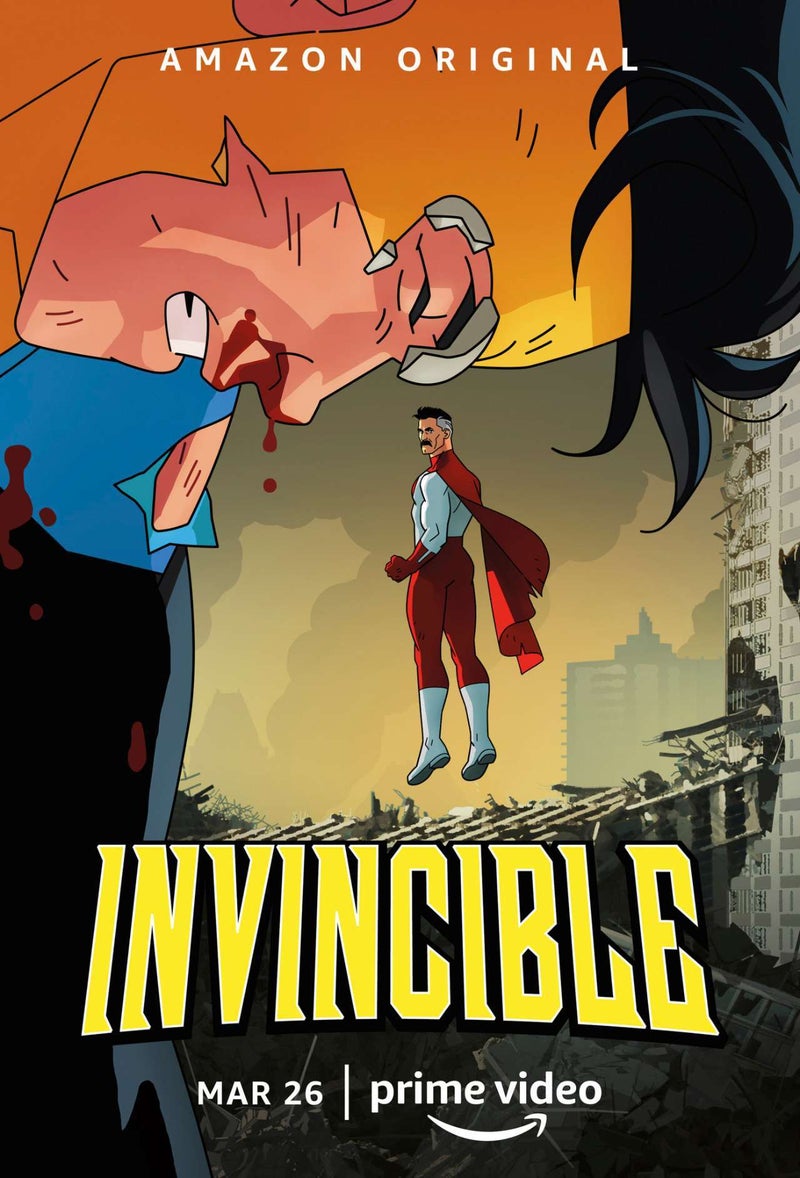 Invincible will debut exclusively on Amazon Prime Video starting from 26 March 2021. The premiere will include the first three episodes, with a new episode released every Friday until the finale on 30 April 2021 for a total of eight episodes in its first season.
If you're still not convinced to watch Invincible after all that, perhaps you will after seeing the unbelievable A-list voice cast for the series. You'll probably recognise at least 10 or more of these names below:
Steven Yeun as Mark Grayson / Invincible.
J. K. Simmons as Nolan Grayson / Omni-Man.
Sandra Oh as Debbie Grayson.
Mark Hamill as Art Rosebaum.
Seth Rogen as Allen the Alien.
Gillian Jacobs as Samantha Eve Wilkins / Atom Eve.
Andrew Rannells as William Clockwell.
Zazie Beetz as Amber Bennett.
Walton Goggins as Cecil Stedman.
Jason Mantzoukas as Rex Sloan / Rex Splode.
Mae Whitman as Fightmaster & Dropkick.
Chris Diamantopoulos as Donald Ferguson, Doc Seismic.
Khary Payton as Black Samson.
Zachary Quinto as Rudy Conners / Robot.
Malese Jow as Kate Cha / Dupli-Kate.
Kevin Michael Richardson as Mauler Twins, Monster Girl.
Grey Griffin as Shrinking Ray, Amanda.
Max Burkholder as Oliver Grayson.
Lauren Cohan as War Woman.
Sonequa Martin-Green as Green Ghost.
Chad L. Coleman as Martian Man.
Michael Cudlitz as Red Rush.
Lennie James as Darkwing.
Ross Marquand as The Immortal, Aquarius.
Mahershala Ali as Titan.
Michael Dorn as Battle Beast.
Ezra Miller as D.A. Sinclair.
Clancy Brown as Damien Darkblood.
Nicole Byer as Vanessa & Fiona.
Jeffrey Donovan as Machine Head.
Jonathan Groff as Rick Sheridan.
Jon Hamm as Steve.
Djimon Hounsou as Martian Emperor.
Justin Roiland as Frat-Bro Douche & Punk Kid.
Last but not least, check out the official trailer below for a taste of what to expect:
Related