It's time for Genshin Impact gamers to come back to Monstadt after exploring Liyue long enough, don't you think? That's what the next Genshin Impact update will be doing: bringing the fun back to the original town you started from.
Mihoyo will be launching the Invitation of Windblume event where players can experience the Windblume Festival, which features Windblume story quests and multiple endings including renowned characters like Barbara, Bennett, Chongyun, and Noelle. You'll be participating in a bunch of minigames for fun and glory.
Players will also get to earn new rewards like four-star Windblume Ode weapons and items like the Windsong Lyre and Windblume Festival Commemorative Balloon. But you're not here for that, you're here for the new gacha character….
Rosaria
Rosaria is a stone-cold fighter with a frosty disposition, so naturally she's a Cryo user who uses polearms. You've seen her as an NPC during the Dragonspine event. Her Elemental Skill lets her teleport behind her enemies and then pierces and slashes them. Her Elemental Burst summons an Ice Lance that strikes the ground, dealing Cryo damage, with the lance dealing periodic blasts of cold air.
In addition, there will be two major additions in Genshin Impact: World Level changing options and the ability to hold 5 Condensed Resin at a time for more leyline rewards boosting. The World Level switch on the fly is very helpful and can be used when playing alone or with friends. These updates will go live on 17th March, so get to saving some Primogems and wishes if you want a stone-cold nun in your party.
"Dating" Minigame
For the first time in the game's history, you can bring out your waifus and husbandos out on "dates" in the update's Hangout Events. Granted, you're only allowed to pick between the four below, but it's a start of something fans would do.
You can hang out with the following characters: Barbara, Noelle, Chongyun, and Bennet.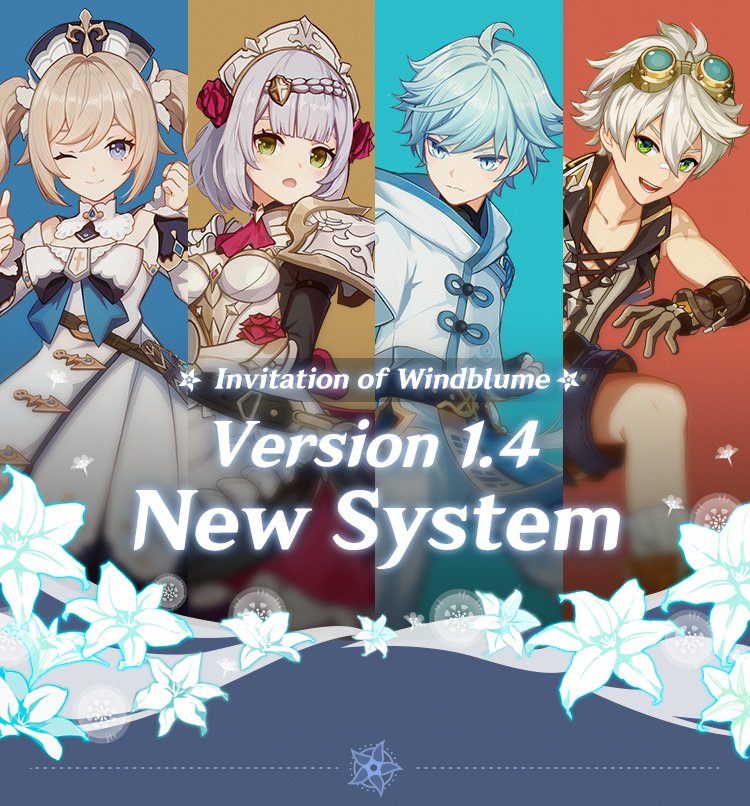 During the questline, you can make different dialogue choices to influence the direction of the story, leading to different endings. You need to be Adventure Rank 26 or above and complete each character's specific earlier quests, as well as prepare 2 Story Keys, to unlock them.
You also get a flowchart to view different story bits. Best of all, you can replay these quests to get the endings you want without extra cost.
The update will go live on 17th March.