This guide will be periodically updated.
Loop Hero is out on PC, so if you fancy a hybrid auto-battler RPG type experience presented as an 80s title, this game will sort you out! You select your unlocked character classes, create a deck that lets you lay out tiles to power up your hero and create obstacles for him to get stronger with, and keep them on a literal loop before the boss shows up.
Of course, this means you have to plan your struggle carefully so that your hero doesn't get killed prematurely, as well as make him farm materials you need to get stronger and make your campsite base more fortified. The game can get in-depth, so let us assist you with the early and mid-game bits of Devolver Digital and Four Quarters' opus for 2021.
Plan Your Farming
The goal of Loop Hero is to get stronger. To do that, you need to create as many enemy spawning grounds on the looping road. Ideally, you need the following in your deck:
Cocoons to generate spiders.
Cemeteries to get high-quality items (from the undead).
Groves to spawn ratwolves.
Battlefields, so that they can generate loot every time you start a new loop.
Start off with these first. As for resources….
Encircle The Treasury Tile When Your Loop Count Is High
During the adventure parts, you'll be getting resource cards like meadows, forests, and whatnot. Sometimes, you'll get a Treasury card; build landscape tiles surrounding it, and you'll get a ton of materials plus some loot for your hero. The materials bonus & loot quality from encircling the Treasury grows bigger and scales to your hero's level with each loop. So, we suggest you save a resource card before placing it down to encircle the Treasury if you're at loop 4 or higher.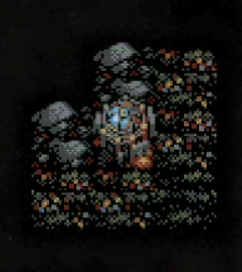 Just keep in mind that empty Treasury spots generate gargoyles.
Focus On Upgrading Your Field Kitchen
When you get new resources from early loops, you are encouraged to build a Field Kitchen so that your campfire healing bonus gets upgraded. Upgrading it all the way to a Diner gives you the added benefit of healing your HP before the loop's boss fight. That's very handy, so do attempt to focus your materials to prioritize this upgrade.
Build A Refuge To Unlock The Rogue; Build A Crypt To Get The Necromancer Class
To build a Refuge, you need to leave a space empty next to the Field Kitchen. To build a Crypt, you need to build a Cemetery first. Refer to the building menu to see how the flow chart works.
Get The Smelter As Soon As You Can
The Smelter will give you an Arsenal card that gives you an extra equipment slot appropriate to your class. Since equipping more weapons & equipment means better hero survivability, this is a pretty essential upgrade, so unlock the Smelter at your home base as early as possible.
Place Battlefields At The Start of Your Loop, Near The Campfire
If you want the best possible loot for your hero(blues, yellows, oranges, etc.), you need to start placing Battlefields near your campsite. However, do not let your Battlefield tile areas overlap because the spot that overlaps will turn into a blood path. Blood paths create blood clot enemies, and they're pretty tough in the early game.
The screencap above showcases the best way to arrange your Battlefield tiles (noted by the yellow treasure icons that pop up). Put them at the start of the loop.
…And Try To Place Battlefields Opposite Heavily-Populated Monster Paths
They'll summon reanimated spirits of deceased monsters in the same path. So the next time you reach that area in your next loop, you have more enemies to kill.
Do Not Place Meadows Next To One Another
Instead, place them next to buildings and other tiles like mountains and rocks. The regular meadow tile will turn to a blooming meadow, which regenerates 3 hit points instead of 2 hit points. You'll need every bit of precious regen as you head to high-count loops.
Focus On Magic Damage, Damage All, and Regeneration Buffs
When you get weapons from kills (or trophies via the Rogue class), focus on those that give you magic damage and damage all skills. These will be helpful in early loops in case your luck isn't so hot in the first three. Health-wise, focus on getting any piece of equipment that gives you regeneration. It'll be a while until you can get health potions via keep upgrades.
As for classes you unlock, this simple bullet points should help you in the early stages:
Warrior: Max HP, Regeneration, Vampirism
Rogue: Attack Speed, Evasion, Crit. Chance
Necromancer: Magic HP, Max Skeletons, Attack Speed
Storm Temples Will Help With Your Magic Damage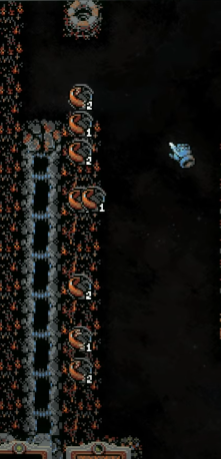 Placing a Storm Temple will light up forests that are arranged in a row. These result in burnt forest tiles which boost your magic attack stats, which is useful since it adds more to your base DPS stats.
Spread Out Your Monster Spawn Tiles
Do not pack them all together at one go as it'll cause a bit of strain to your hero. You do want him to level up, but some creatures take a while to kill. You do not want to be in a situation where a Flesh Golem will spawn as you're whittling the health of a tanky enemy, especially at 1/3rd of your health and when you're so close to camp.
Also, do not pack Ruins tiles next to each other or next to combat-heavy areas. These will spawn ranged Scorched Worms that can attack from afar and cannot be killed. This will be a headache in the long run, so spread out Ruins tiles.
Put Vampire Mansions Right Next To Swamps
The Swamp's anti-regen debuff will work against vampires, vampirism effects, and regen abilities. This will at least make combat against these Twilight mofos a little manageable.
Put Vampire Mansions Next To Villages
Villages can heal you and give you quests, which are "traps" that buff up a random enemy that yield decent rewards if killed. If you want to take that playstyle a step further, put a Vampire Mansion next to a village which turns it into a ransacked village.
If you survive after three loops, that ransacked village will turn into a Count's Land that heals you more effectively than the Village, as well as bestow quests with better rewards.
When You Gain Access To River Tiles, Make A Zig-Zag River Pathway
Rivers are important because they amplify other stat-boosting cards on the map as long as they're adjacent to it. For example, if you surround a Blooming Meadow with two River tiles, you get +12HP per Meadow per Day. So, plan a zig-zag river path that goes from top to bottom, but also made in a way that can surround Meadow tiles.
Outposts Are Handy If You're A Rogue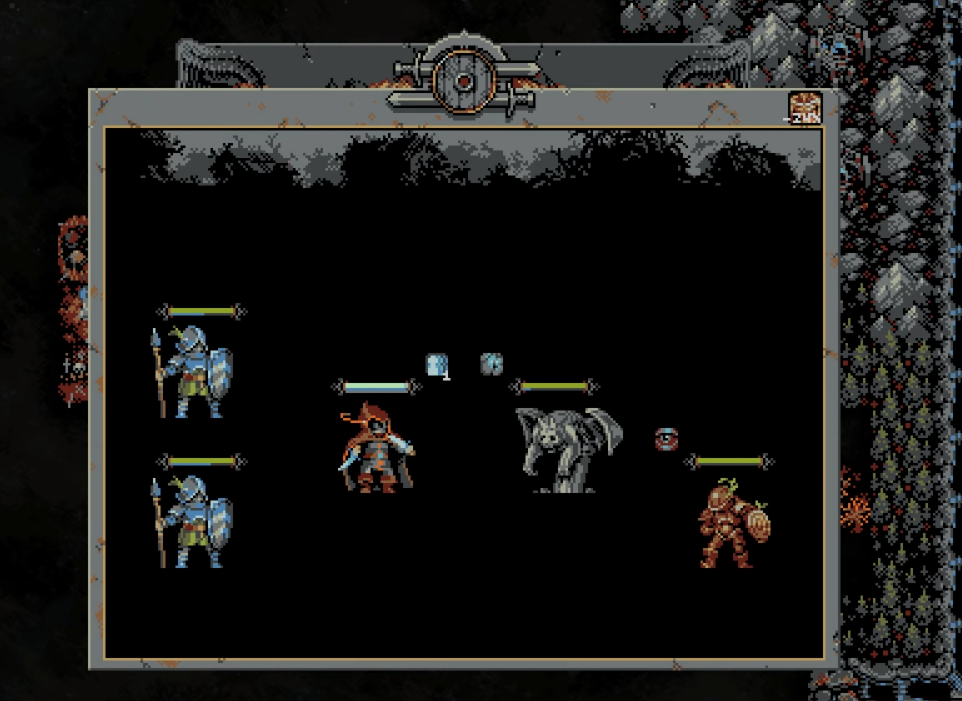 Later on, you'll gain access to the Outpost card which spawns soldiers who can help you out but at the cost of taking rare loot that's dropped on the spot. However, if you're a Rogue, you only get to cash in trophies for loot at the start of a loop, so the Outpost's drawback does not apply to the class.
Do not use Outposts if you're a Necromancer, because the soldiers will turn on you instead.
Focus Boosting Your Necromancer's Attack Speed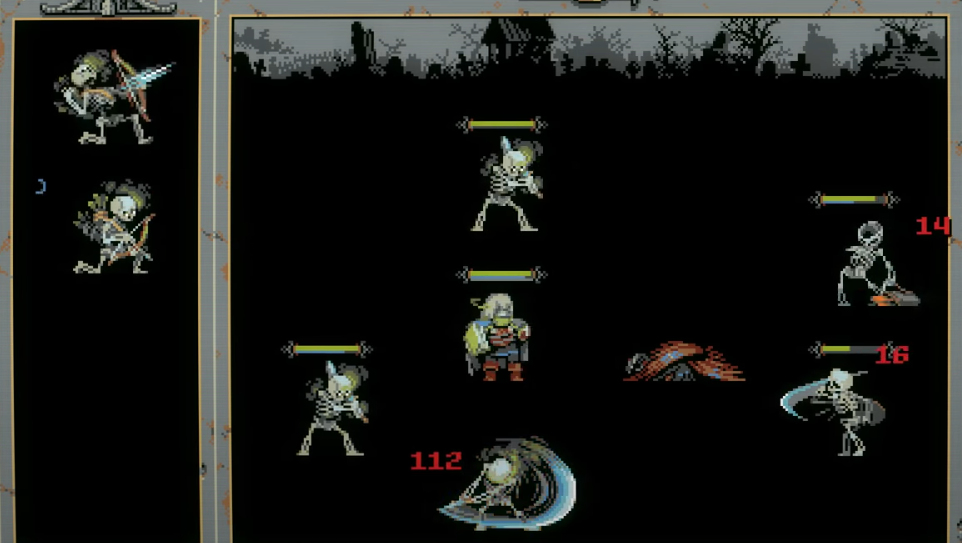 The Necromancer class lets you summon minions automatically to fight for you. While their stats are dependant on other attributes, the rate they come out in the open is dependant on the Necromancer's attack speed. When your attack meter fills up to full, a new minion spawns. So if you have high attack speed stats, you'll be summoning more enemies and meatshields to overwhelm your enemies.
You Can Farm Bosses
Yes, you can kill the boss of each loop to get resource packs or extra perks when you level up in a loop. You can only get up to three of these perks; if you defeat the boss a fourth time, you'll instead get a resource pack. Once you get the hang of a boss and how he/she works, you should just replay those loops again for the extra loot and materials for future upgrades.
Know When To Quit
Just when you think you've got it sorted, along comes the onslaught that is the 5th loop if you place a lot of enemy encounters and spawning ground. It's usually best to stop after the 4th loop, collect your spoils, build up your base, then go on another expedition stronger than ever. You can retreat anytime to your base, but you only keep 60% of your loot and resources if you escape on tiles other than your campsite. If you escape on your campsite tile, you escape unscathed with all of your resources.
Protip: click and hold onto the bottom-right escape icon so that it prompts you whether you want to escape before starting a new loop. This comes in very handy if you somehow lost track of what's going on and forget to click the escape button on command.
You Can Make The Game Run Faster
In case the 2x fast-forward option isn't enough to fulfil your need for speed, you can make the game go even faster by editing one of its *.ini files. Here's how:
Open the variables.ini file in your Steam/steamapps/common/Loop Hero directory using a text editor (like Notepad).
Search for the game_speed value in the line of code.
Crank it up to the desired number of your choice. The default is 60, so you can put 240 or lower to make the loop go faster.
This won't affect achievements, but there are some quirks that pop up like less Treasury payout. Just make sure you have a backup of the variables.ini file in another safe folder or directory in case.