Since everyone is (still mostly) staying home because of the ongoing COVID-19 pandemic, I'm sure you won't want to waste time sifting through HBO GO's extensive catalogue of shows and movies just to decide on what to watch. The streaming site updates its site every day, week, and month with new content, so I'm here to save your precious time.
Here are my personal recommendations and highlights for HBO GO's April 2021 lineup and how to fill up your free time with worthwhile content at home:
Made For Love (1 April 2021)
This comedy series is a darkly absurd and cynically poignant story of love, divorce and technology. It follows Hazel Green, a thirty-something woman on the run after 10 years in a suffocating marriage to Byron Gogol, a controlling tech billionaire. Soon she discovers that her husband has implanted the Made for Love chip in her brain, allowing him to track, watch, and know her "emotional data" as she tries to regain her independence.
Through the chip, Byron is able to watch Hazel's every move as she flees to her desert hometown to take refuge with her ageing widower father Herbert and his synthetic partner, Diane.
Made For Love stars Cristin Milioti (of How I Met Your Mother and Palm Springs fame), Billy Magnussen and Dan Bakkedahl.
The first three episodes will premiere at the same time as the U.S. on Thursday, 1 April 2021 at 3pm exclusively on HBO GO followed by three episodes and two episodes on the subsequent two Thursdays.
Emma (10 April 2021)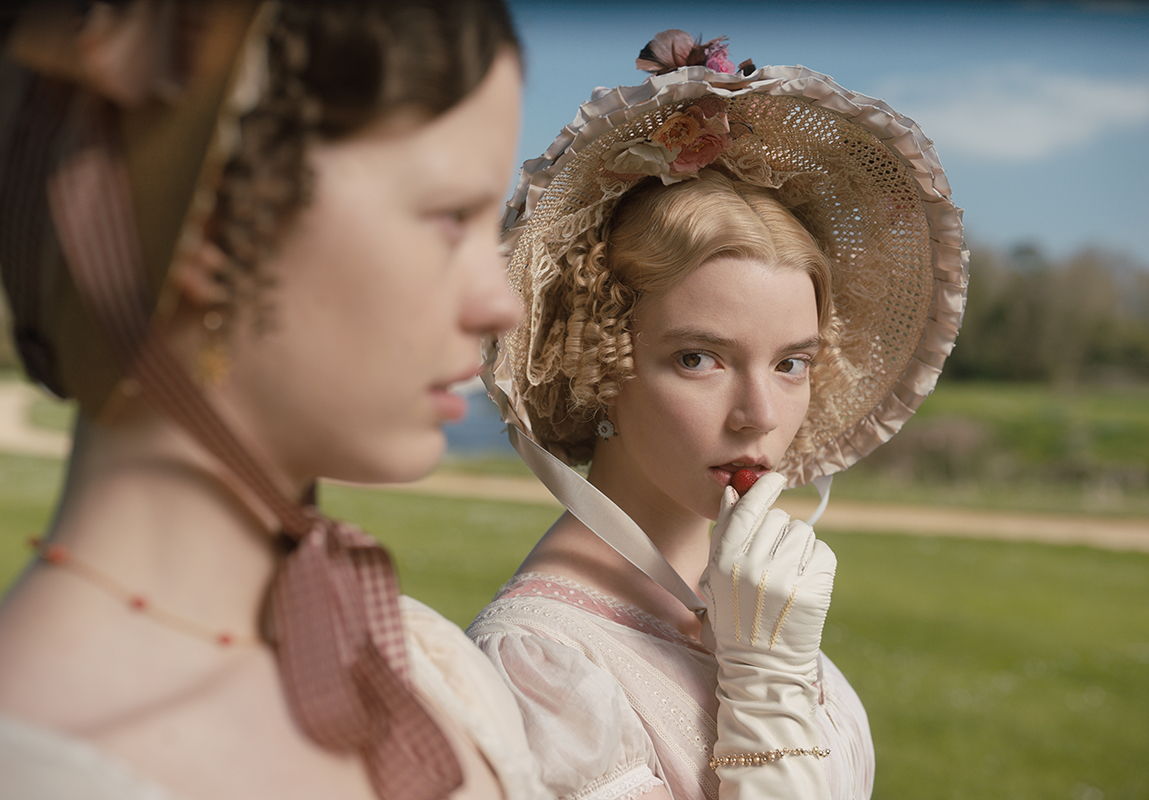 In this remake of Jane Austen's heroine, witness how the beautiful, smart and wealthy Emma Woodhouse uses her wits and charm to match-make couples, resulting in romantic missteps. Along the way, she muddles through the challenges of growing up, including her own attempts at finding true love.
It stars Golden Globe-winning actress Anya Taylor-Joy (Netflix's Queen's Gambit fame), Johnny Flynn, Bill Nighy, Mia Goth, Miranda Hart and Josh O'Connor.
Emma will premiere on Monday, 12 April 2021 at 9am exclusively on HBO GO and HBO (Astro Channel 411 HD). A new episode premieres every subsequent Monday.
The Nevers (12 April 2021)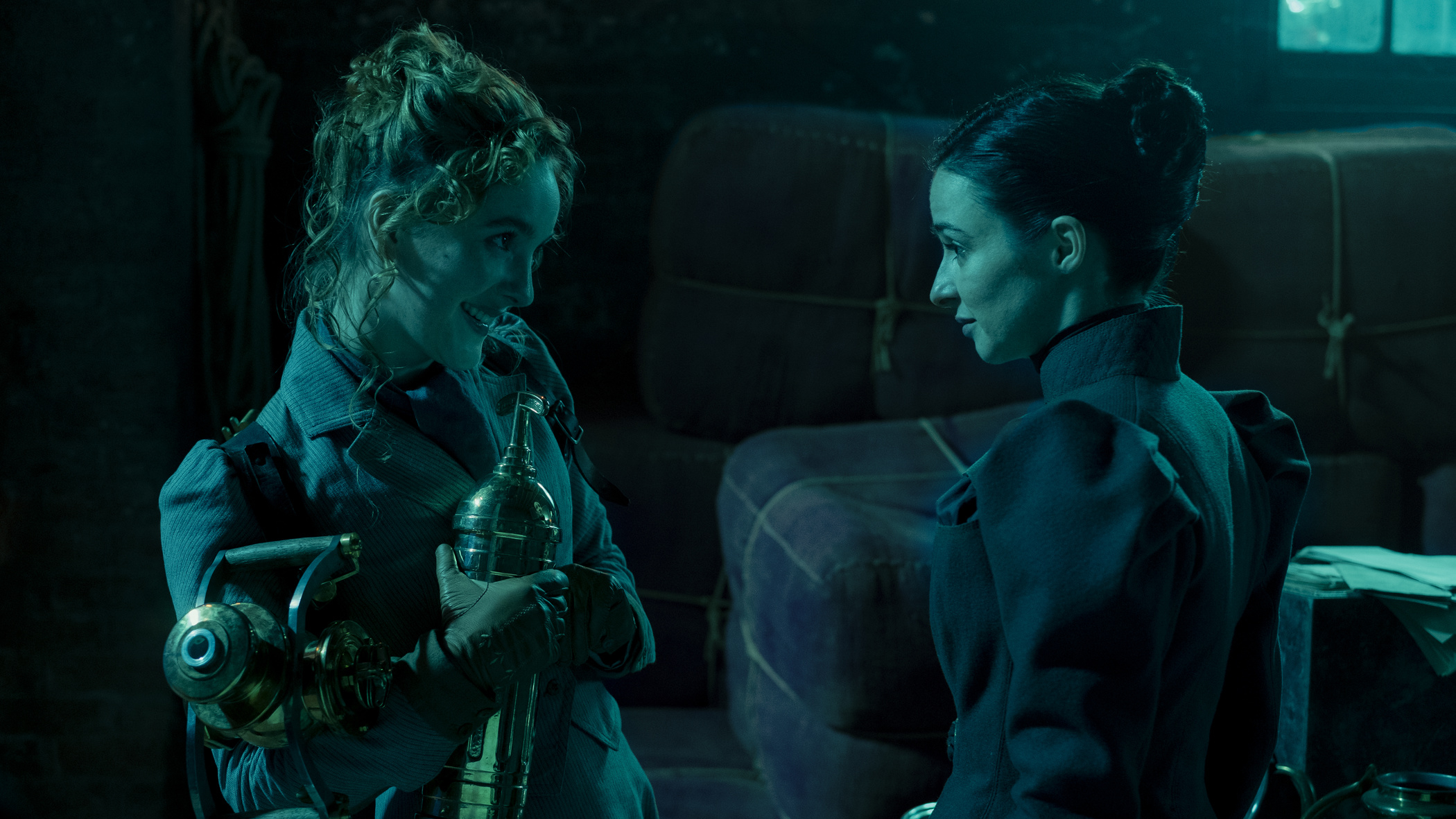 Created and executive produced by Joss Whedon (before he ultimately left the project), HBO's new drama series The Nevers will premiere at the same time as the U.S. on Monday, 12 April 2021 at 9am GMT+8 exclusively on HBO GO and HBO (Astro Channel 411 HD), with a same-day encore at 10pm GMT+8 on HBO.
The Nevers takes place in a fictional Victorian London, where women start to suddenly manifest magical abilities. It sounds like Marvel's mutants in a science fiction fantasy superhero setting, and it frankly sounds like a good time. It's worth pointing out that Whedon has since left the project, with Philippa Goslett replacing him as showrunner.
The first season is in two parts with the first six episodes of Part One airing every Monday at the same time while Part Two's six episodes will follow at a later date.
The synopsis reads:
In Victorian-era London, a group of people known as the 'Touched' are individuals – mostly women – who manifest a wide range of abnormal abilities, from charming to disturbing.

Among them, Amalia True, a mysterious, quick-fisted widow, and Penance Adair, a brilliant young inventor, emerge as champions of this new underclass.

Together, they make a home for the Touched while fighting the forces that oppose their existence.
Rounding out this genre-bending drama's acclaimed cast are:
Olivia Williams ("The Ghost Writer") as Lavinia Bidlow, the wealthy benefactress funding the orphanage for Amalia's outcasts, who are also known as the Touched.
James Norton ("Little Women") as Hugo Swann, the rich and irreverent proprietor of a den of iniquity.
Tom Riley ("Da Vinci's Demons") as Augustus "Augie" Bidlow, Lavinia's sweet, awkward, younger brother with a secret of his own.
Pip Torrens ("The Crown") as Lord Gilbert Massen, a high-ranking government official leading the crusade against our heroines.
Ben Chaplin ("The Thin Red Line") as Inspector Frank Mundi, who's torn between his police duties and moral compass.
Emmy®-nominee Denis O'Hare ("American Horror Story") as Edmund Hague, a deranged doctor searching for the source of the powers.
Amy Manson ("Once Upon a Time") as the tortured, murderous Maladie, who derives power from pain.
Rochelle Neil ("Terminator: Dark Fate") as the fire-wielding Annie "Bonfire" Carby, one of Maladie's motley gang.
Zackary Momoh ("Seven Seconds") as orphanage doctor Horatio Cousens, whose turn equips him with healing powers.
Eleanor Tomlinson ("The Illusionist") as Mary Brighton, a broken and resilient performer pursuing her dream of singing on stage.
Elizabeth Berrington ("In Bruges") as Lucy Best, adaptive and streetwise, her quick-wit and high spirits mask the pain of a tragic past.
Anna Devlin ("All the Money in the World") as Primrose Chattoway who, at ten feet tall and a dreamy demeanour, wishes to be an ordinary girl not taking up too much space.
Kiran Sonia Sawar ("HBO Max's Pure") as Harriet Kaur, a young Scottish Sikh and aspiring lawyer, determined to live her life as she planned.
Viola Prettejohn ("The Witcher") as Myrtle Haplisch, a middle-class girl rescued from a family who cannot understand her – literally, as she can no longer speak any form of language they understand.
Ella Smith ("Ray & Liz") as Désireé Blodgett, a prostitute with a power that gets her in trouble and a six-year-old son who never speaks.
Vinnie Heaven as Nimble Jack, a rakish and charming young thief and an expert at breaking and entering.
Nick Frost ("Shaun of the Dead") as feared criminal overlord Declan "Beggar King" Orrun.
In the meantime, check out the trailer below:
Superintelligence (24 April 2021)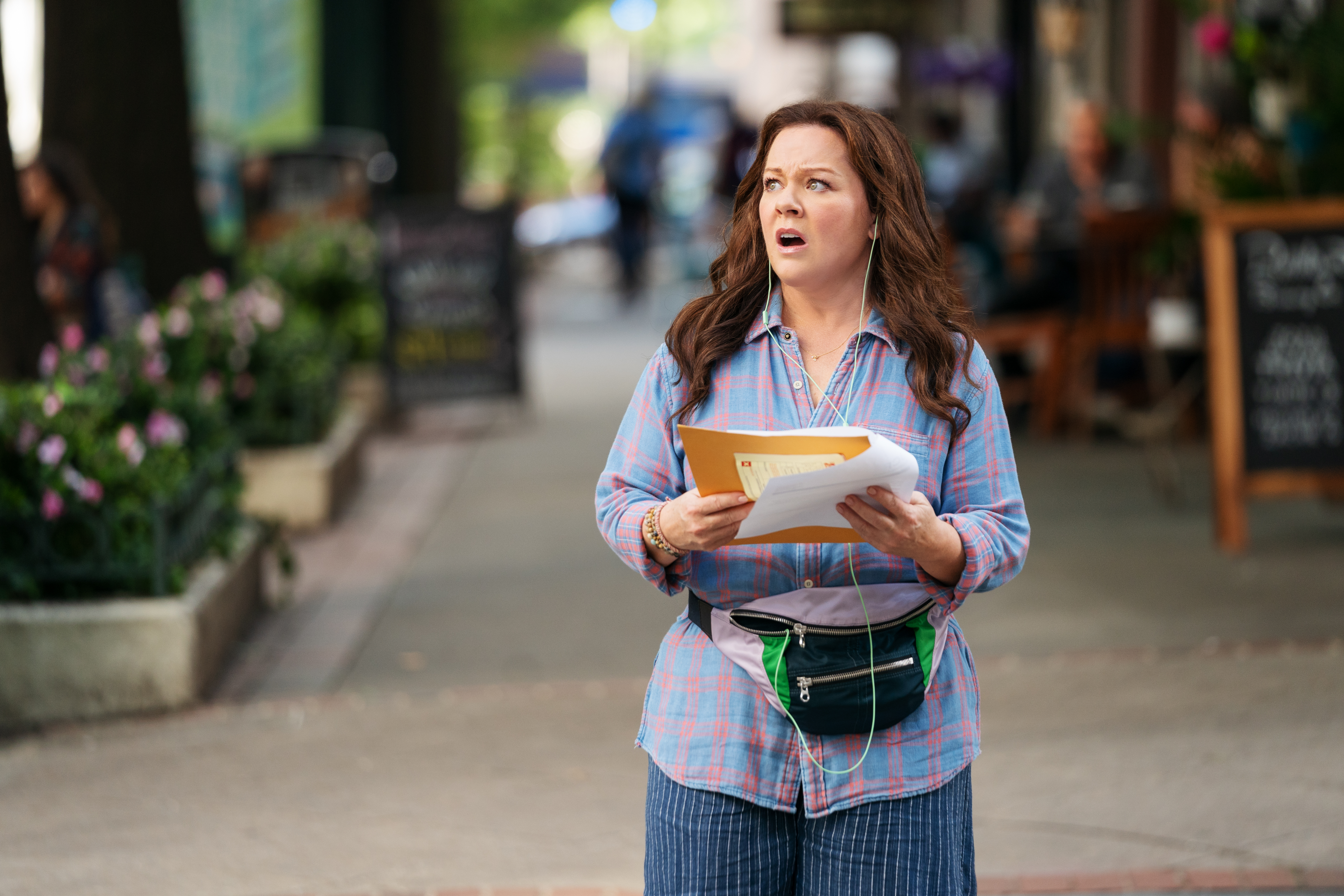 The mundane life of Carol Peters is turned upside down when she starts getting snarky backtalk from her TV, phone and microwave. She thinks it's all a complicated prank but the truth is she's been selected for observation by the world's first superintelligence, with a plan to take over the world. Now, Carol is humanity's last chance.
Superintelligence stars Melissa McCarthy, Bobby Cannavale, James Corden, Brian Tyree Henry and Jean Smart. It will premiere on Saturday, 24 April 2021 at 9pm on HBO GO and HBO (Astro Channel 411 HD).
The Handmaid's Tale Season 4 (29 April 2021)
In this upcoming fourth season, June strikes back against Gilead as a fierce rebel leader, but the risks she takes bring unexpected and dangerous new challenges. Her quest for justice and revenge threatens to consume her and destroy her most cherished relationships.
The series stars Elisabeth Moss, Yvonne Strahovski and Joseph Fiennes. The first three episodes premiere on Thursday, 29 April 2021 at 6pm on HBO GO. A new episode premieres every subsequent Thursday.
A Bunch Of Newly-Added DC Animated Movies (12 April 2021)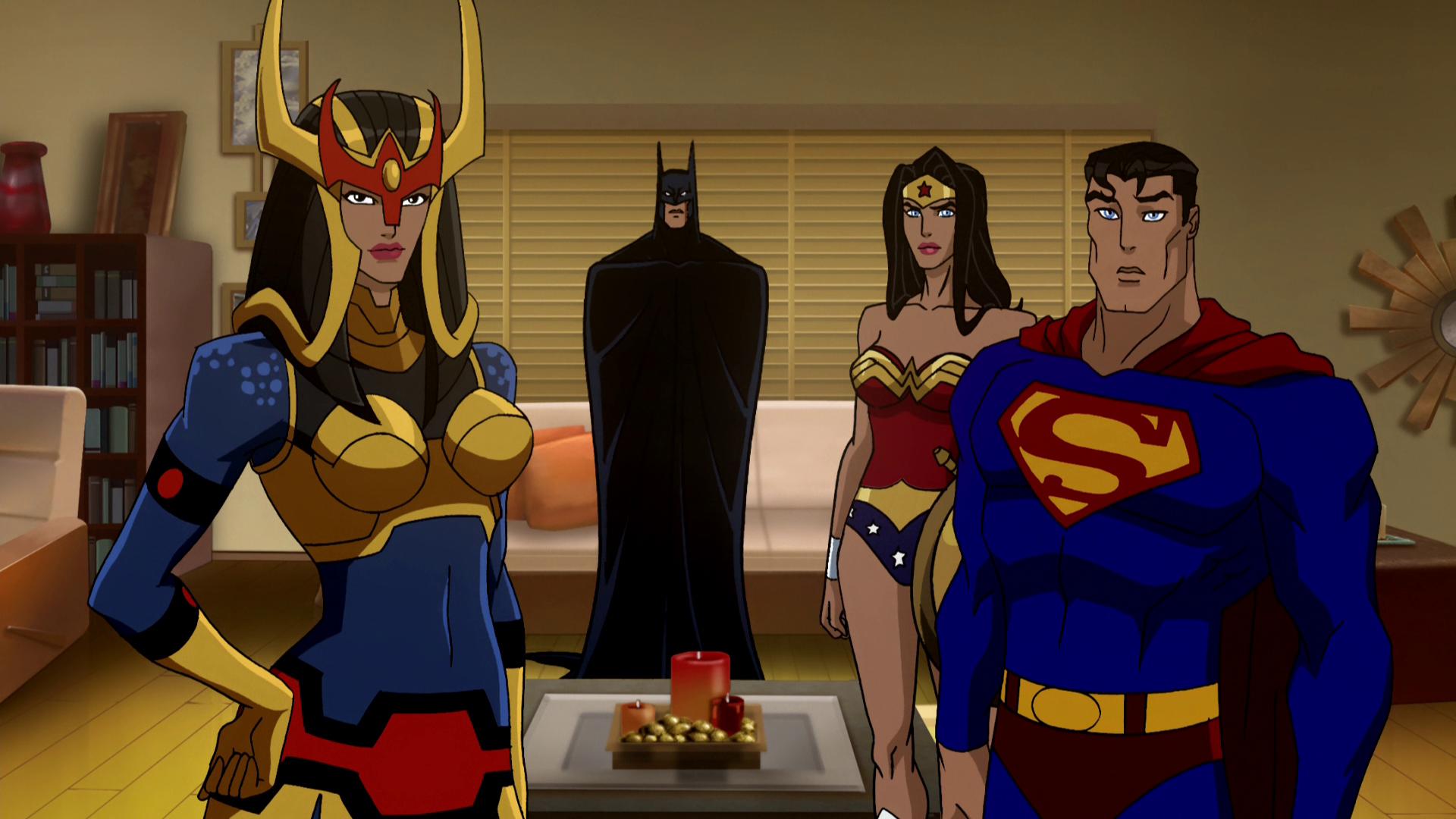 The following DC animated movies will be available on HBO GO starting from 12 April 2021:
DC Universe Animated Movies Available on HBO GO from 12 April
Superman: Doomsday
Batman: Under the Red Hood
Batman: Gotham Knight
Superman/Batman: Apocalypse
Green Lantern: First Flight
All-Star Superman
Superman/Batman: Public Enemies
Batman: Year One
Wonder Woman
Green Lantern: Emerald Knights
Those are just several selected highlights from next month's offerings of new TV series and movies on HBO GO next month. Now you can plan your HBO GO watchlist for April 2021.