Harvestella was originally announced in June 2022. According to Square Enix, it is a life simulation RPG that lets you enjoy daily life, socializing and adventuring. It is slated to release for PC via Steam and the Nintendo Switch on 4 November 2022.
In daily life, you can spend a relaxing day farming, fishing, or raising livestock, before heading to town to socialize and build your relationships with residents. If you want to test your combat skills, you can step into a dungeon to take on hordes of monsters with a variety of weapons and jobs.
Whatever you do, time passes through the seasons, Spring, Summer, Autumn, and Winter. But between each one is a fifth season: Quietus! During this time, crops wither and die, and a deadly dust keeps people trapped indoors. You'll need to plan around the changing seasons and the grim inevitability of Quietus, as you attempt to solve the mysteries behind this season of death.
The game takes place on a planet where four giant crystals, known as the Seaslight, govern the seasons. All life receives their blessings. One day, the Seaslight start behaving abnormally. Quietus begins to visit in the interim between seasons – and quickly establishes itself as the season of death. The Seaslight glow with a strange light, emitting a dust formed of light that threatens all it touches – crops die, and people are trapped inside.
During one particular Quietus, your character – a traveler – collapses in an isolated village. You meet a girl called Aria, who claims to have come from the future and is researching the mysteries of this new, unwelcome season. Thus you and she take the first step on a journey that will reveal the very truth of the world.
The Characters
As you live your life in this troubled world, you'll interact with some fascinating people. Let's meet a few.
The Protagonist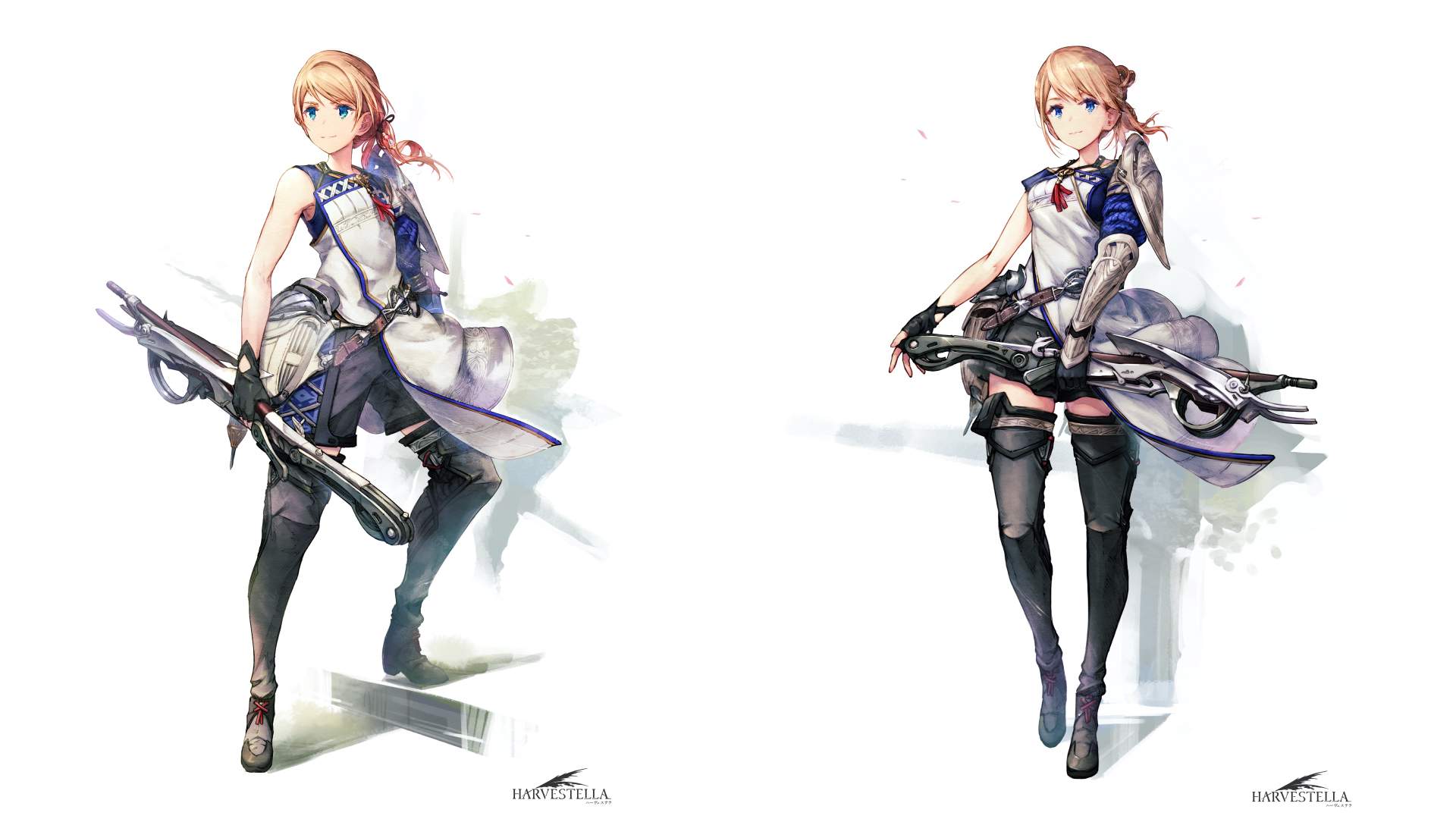 This is who you control – you can choose your gender / appearance at the start of the game.
You were saved by the village doctor after collapsing during Quietus and have lived near the village ever since.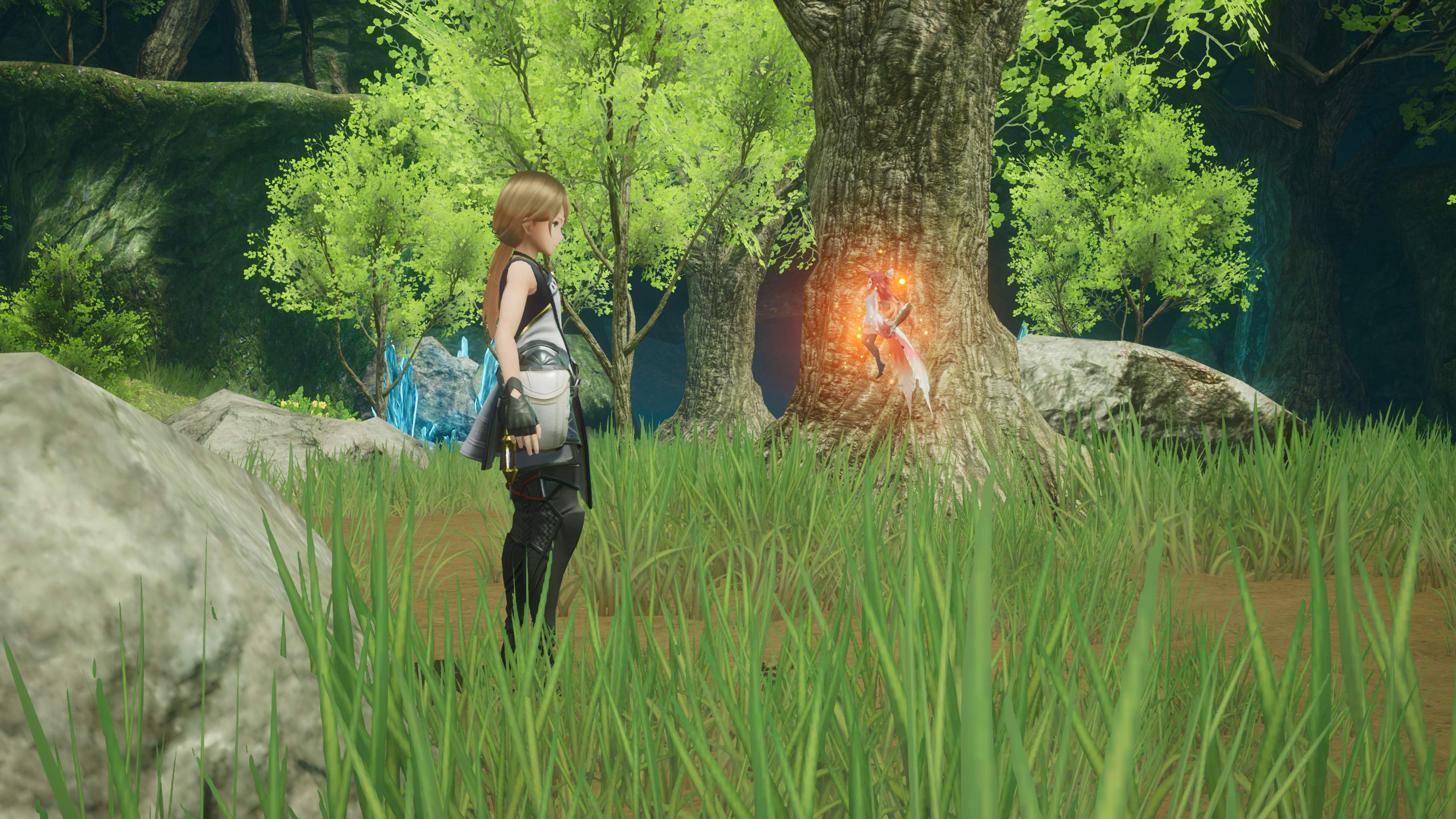 Aria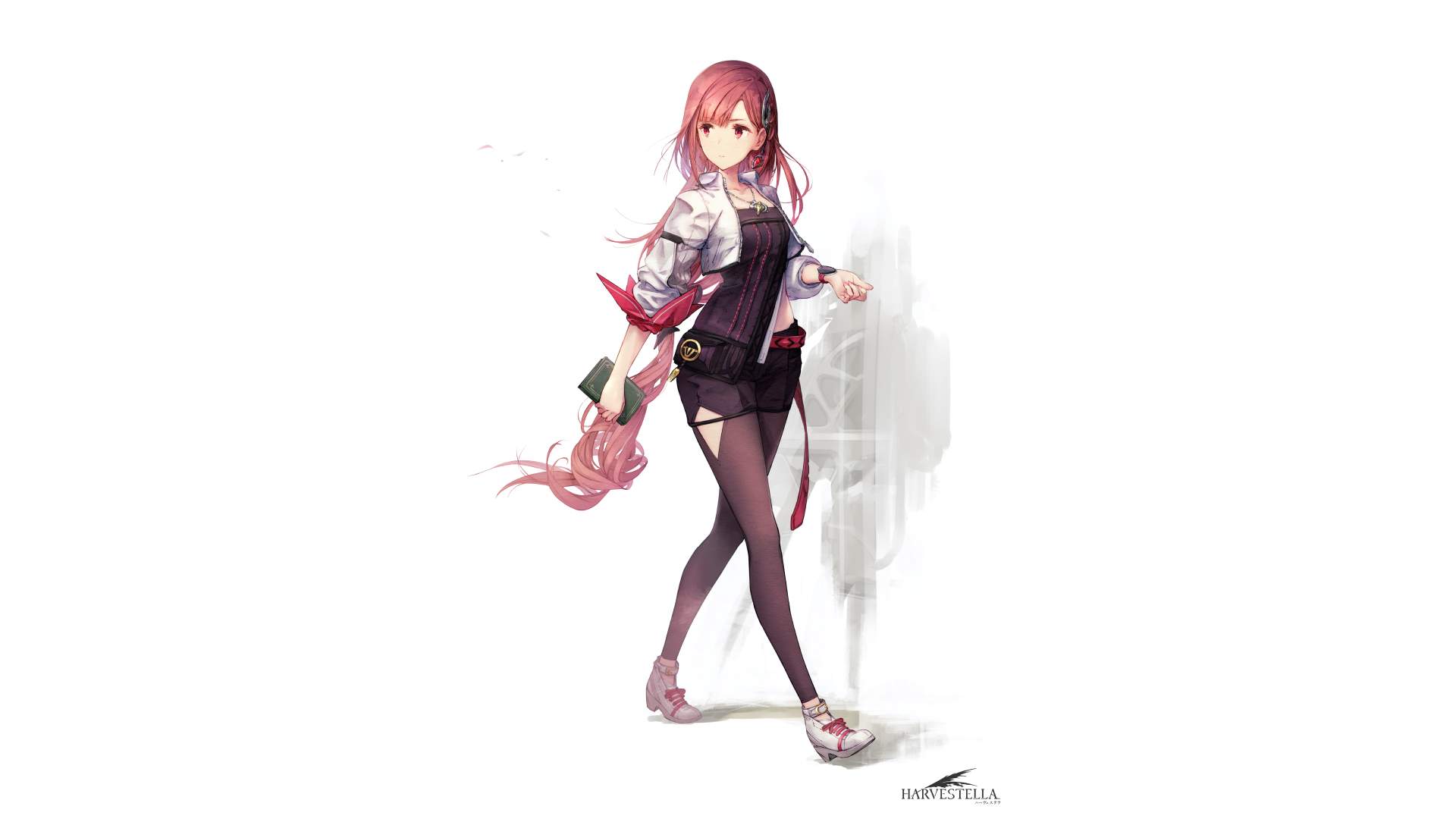 This girl who has traveled to the past, due to some kind of accident.
She ends up living in your home, while she searches for a way to return to her own time and delves into the mysteries of Quietus.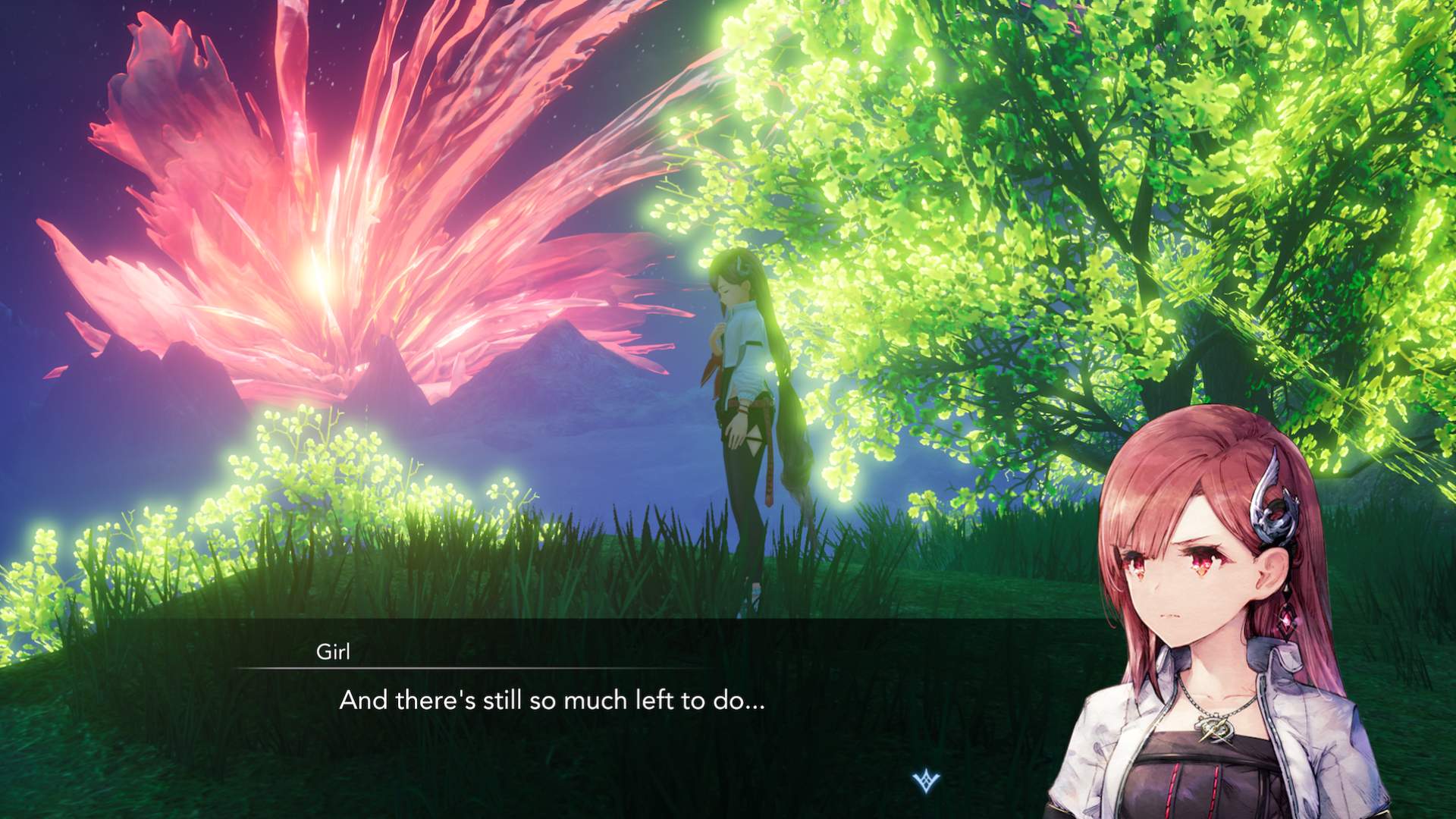 Asyl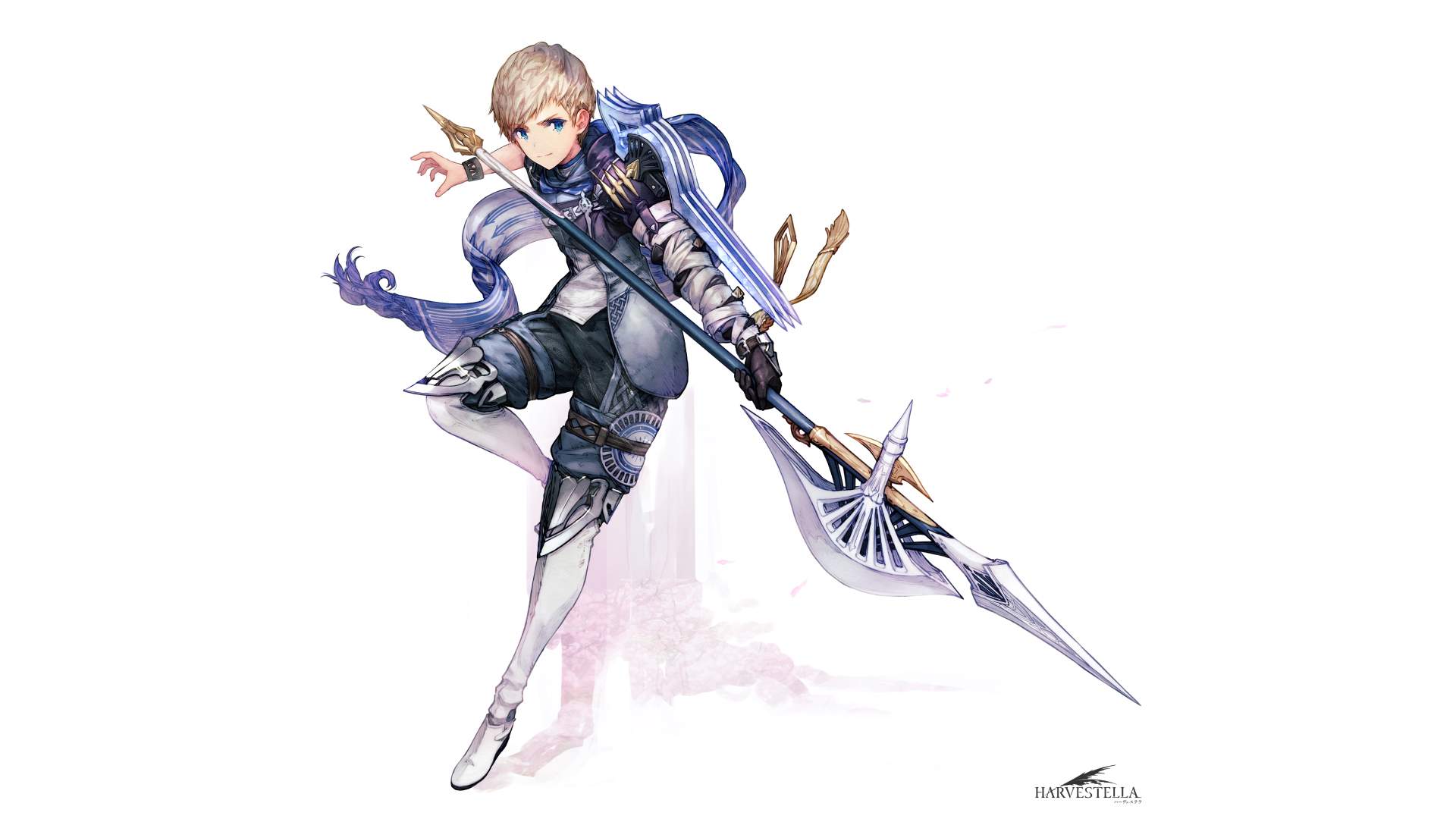 Occupation: Argus Brigade
This young man lives in a town near the Spring Seaslight. He grew up in the town orphanage, and now is part of the Argus Brigade.
Thanks to his straightforward and honest personality, the townspeople place their trust in him.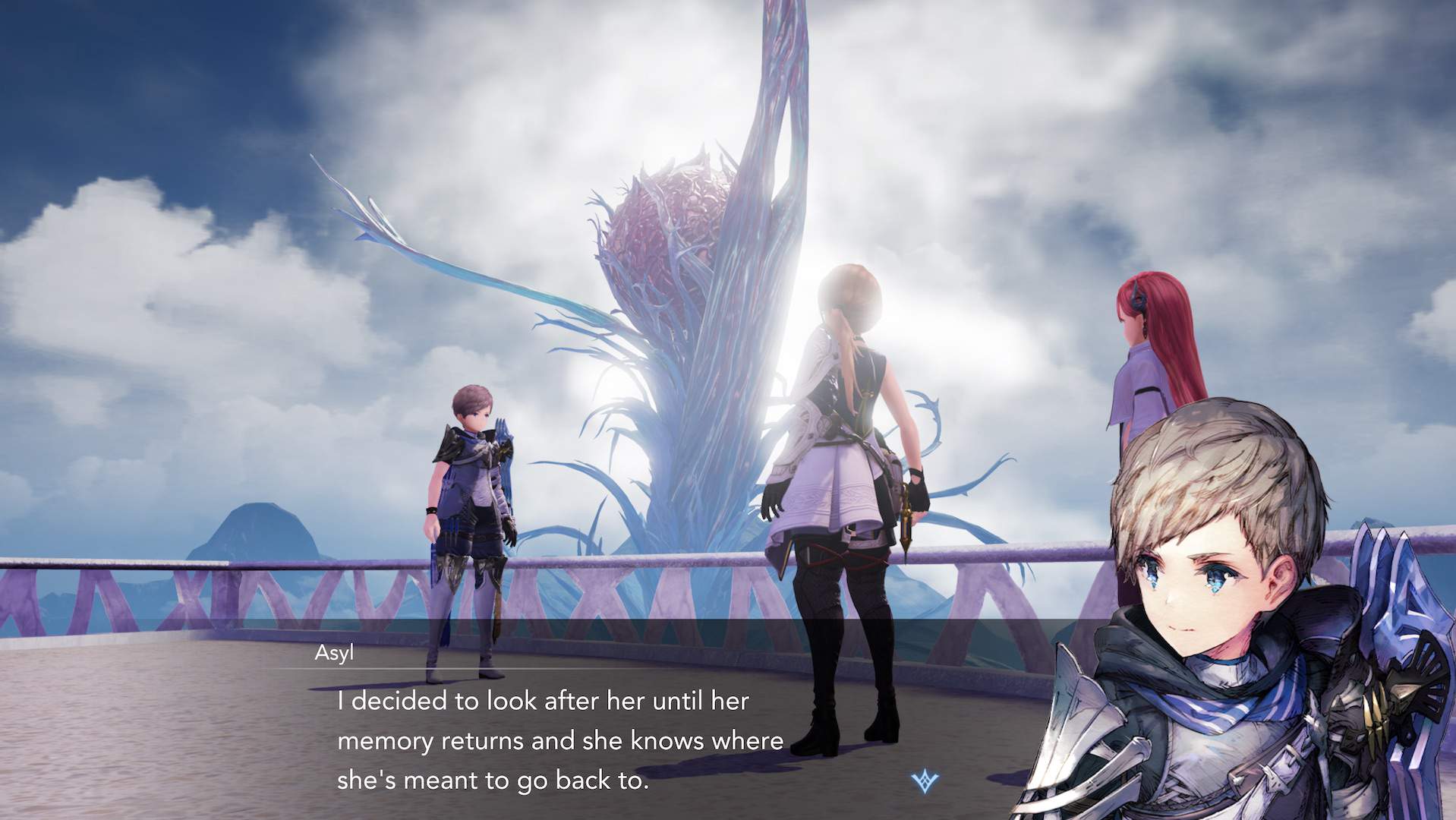 Shrika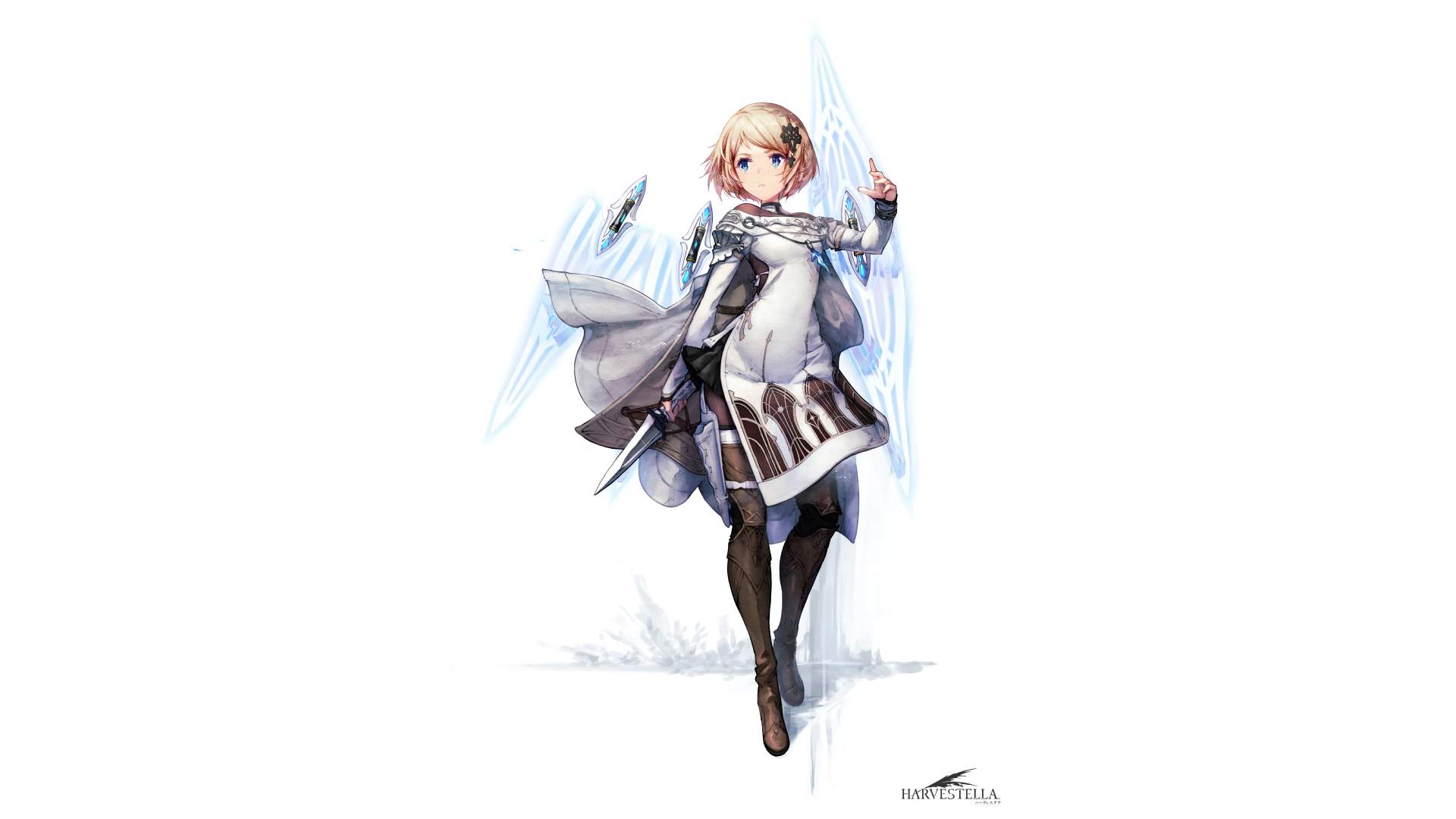 Shrika's a missionary of the Seaslight Order – as the name implies, they worship the Seaslight.
She fights with blades of light that fly through the air, and travels from place to place, resolving various incidents.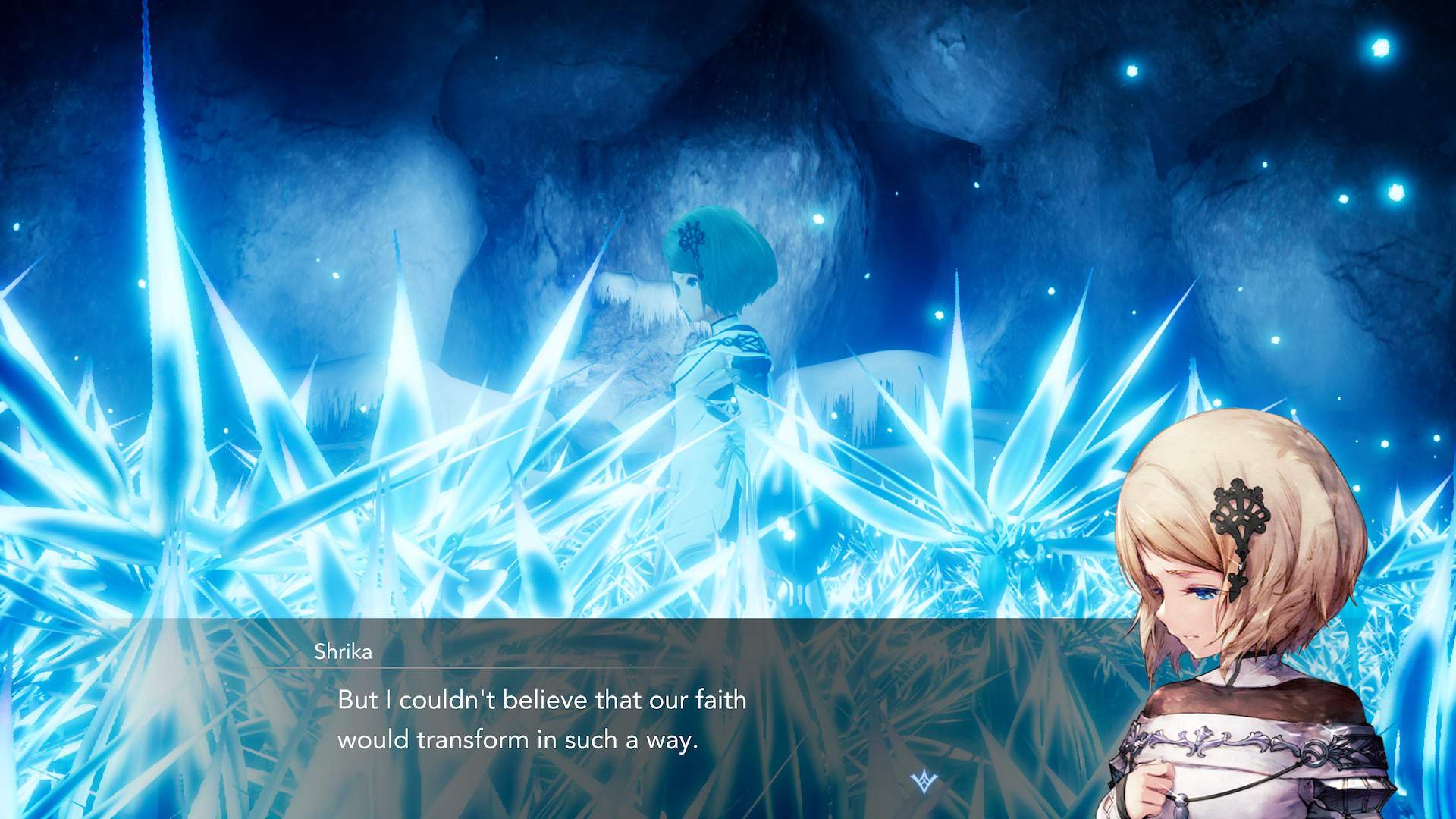 Daily life: Farming
Next, we'll showcase some of the activities you can engage with, including farming. You can grow vegetables, grains, and fruit in your fields – your specific options will largely depend on the season.
Your first step is to plant your crops.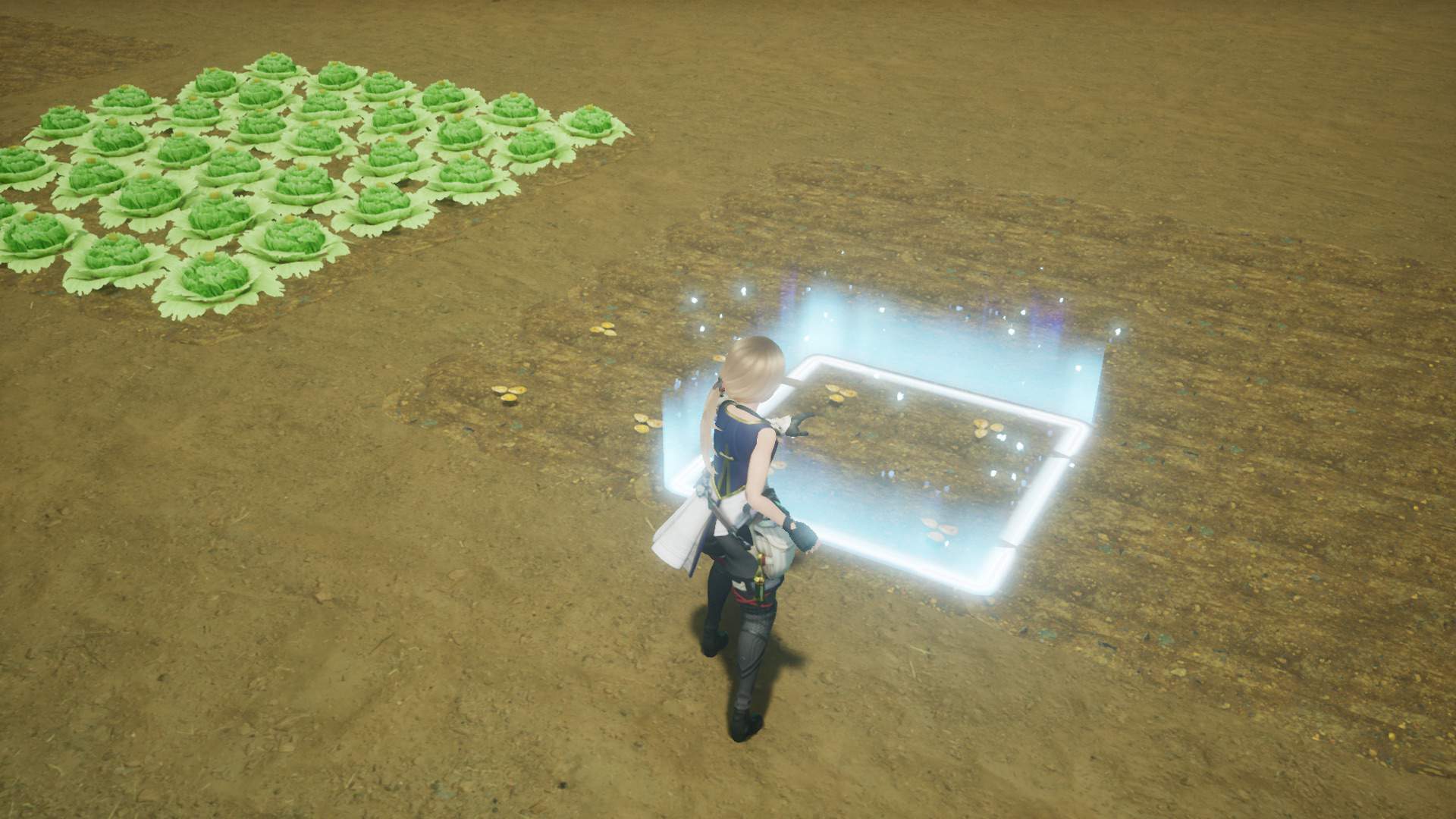 Tend to them and soon they'll be ready to harvest!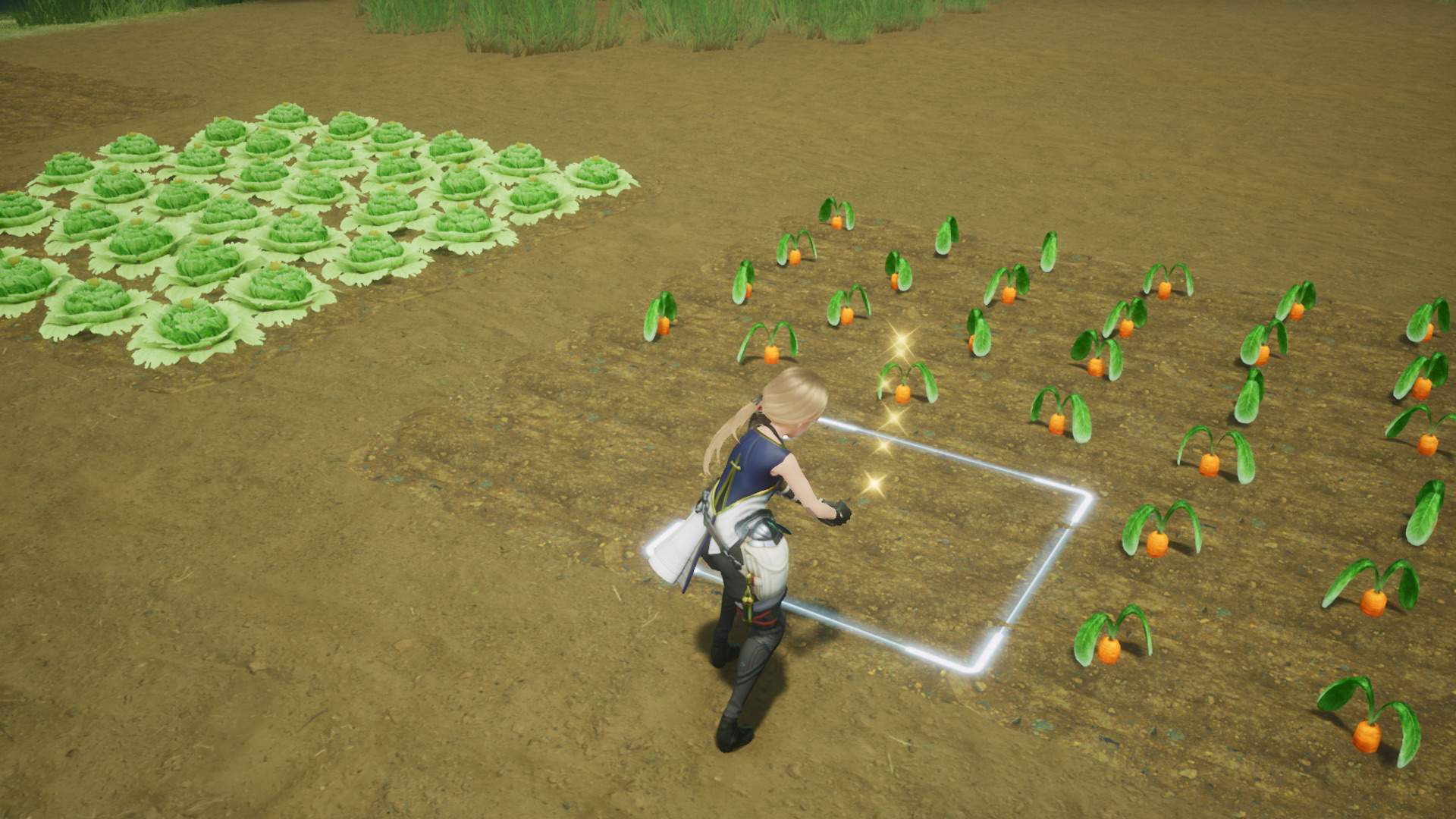 Once you've harvested your crops, you use the shipping box to send them off and earn money. Alternatively, you could keep a few to use as ingredients in cooking.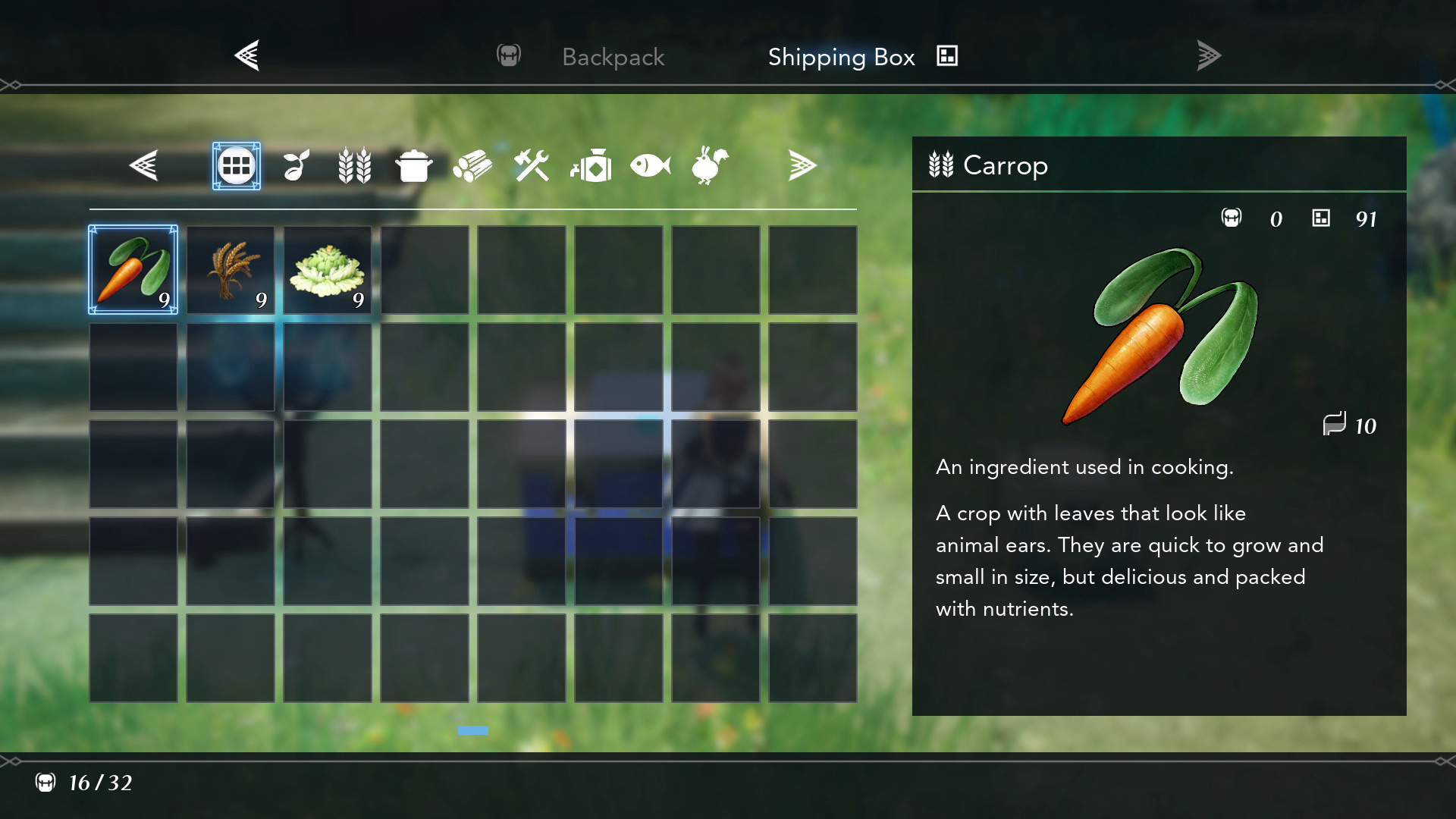 Speaking of cooking…
---
Daily life: Cooking and crafting
At home, you can craft and cook to help you on your adventures.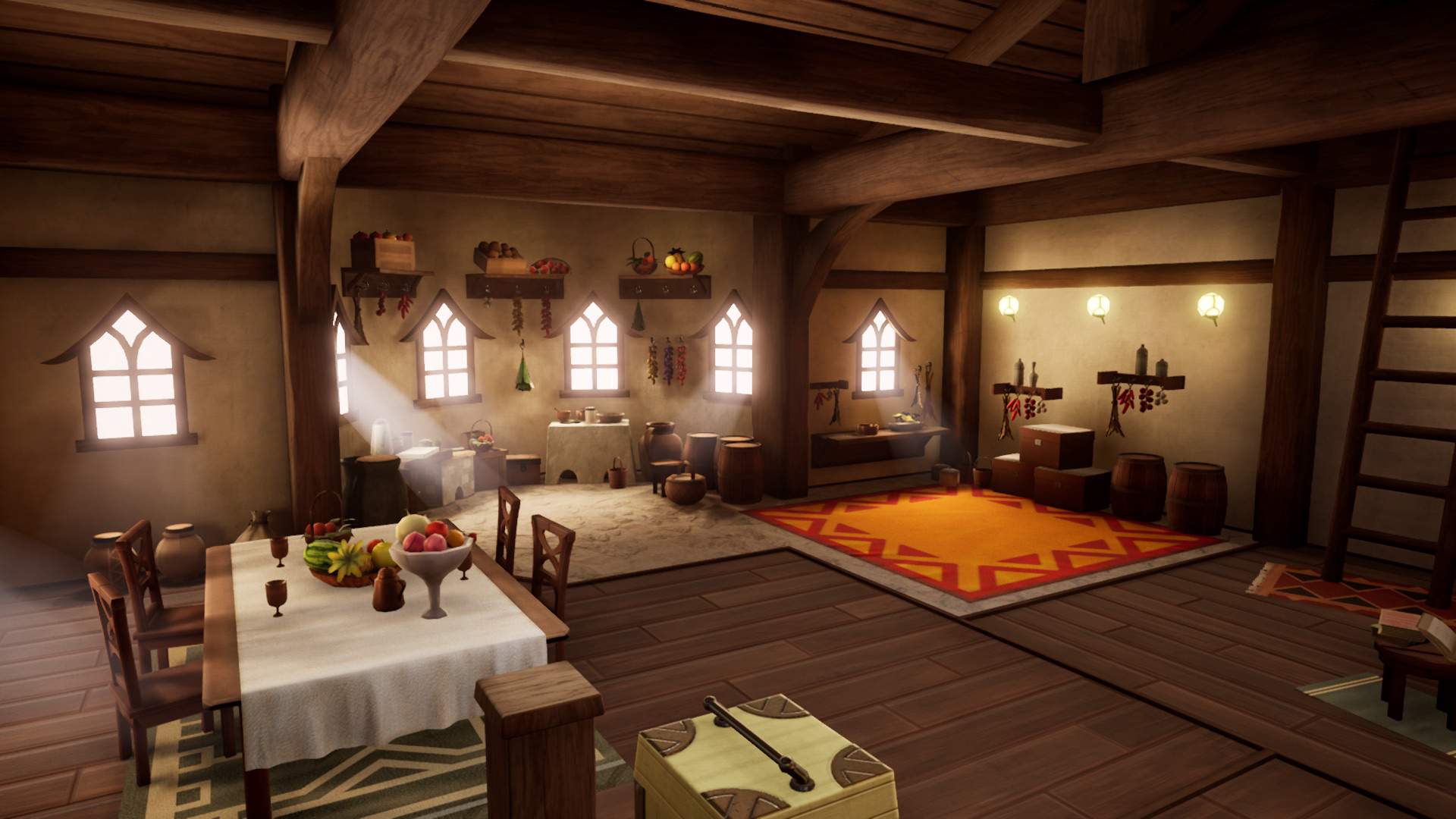 The food you cook can give you lots of benefits, including restoring HP. Some recipes even grant you status boosts. Plus they look delicious!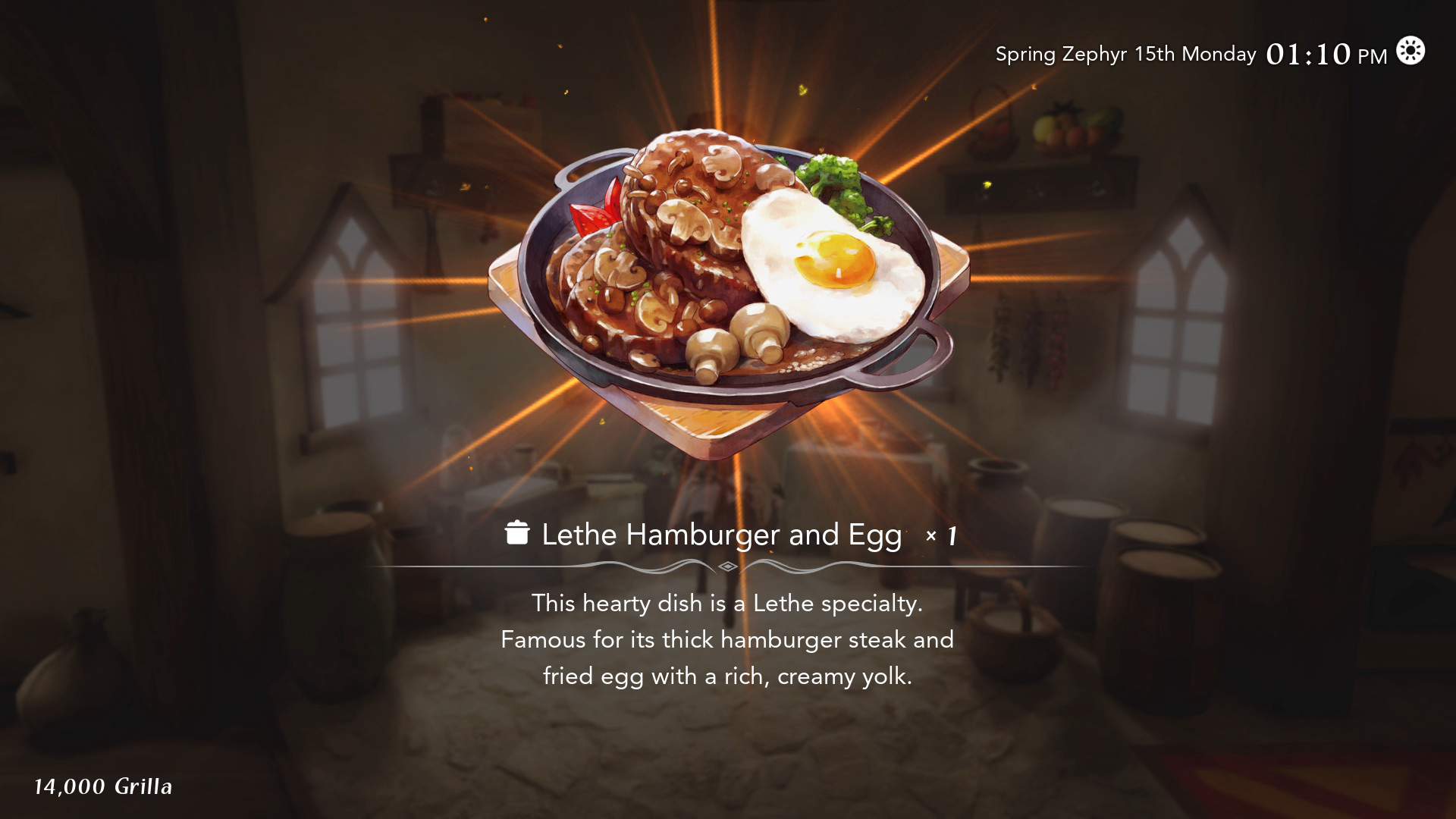 You can also craft items that will help you when exploring the dangerous dungeons.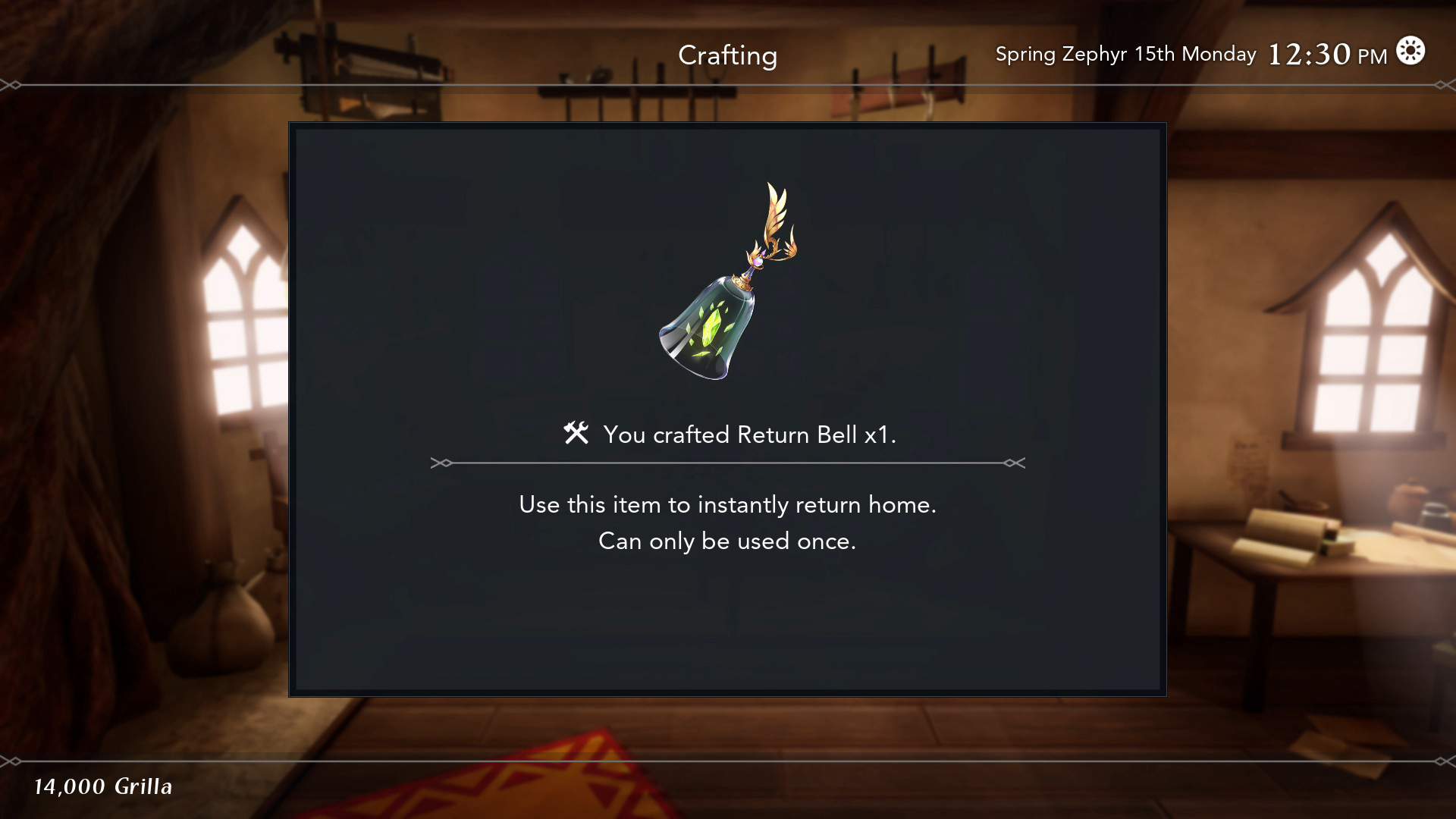 Daily Life: Special Spring Produce
Farming is one of many Daily Life activities you can do in HARVESTELLA. By planting crops and tending to them diligently, you'll be able to harvest them to either sell or use yourself in crafting and cooking.
Spring crops
Some produce can be harvested all year round, but some kinds of fruit and vegetables can only be grown during a specific season. Here's a glimpse at some Spring crops you can cultivate: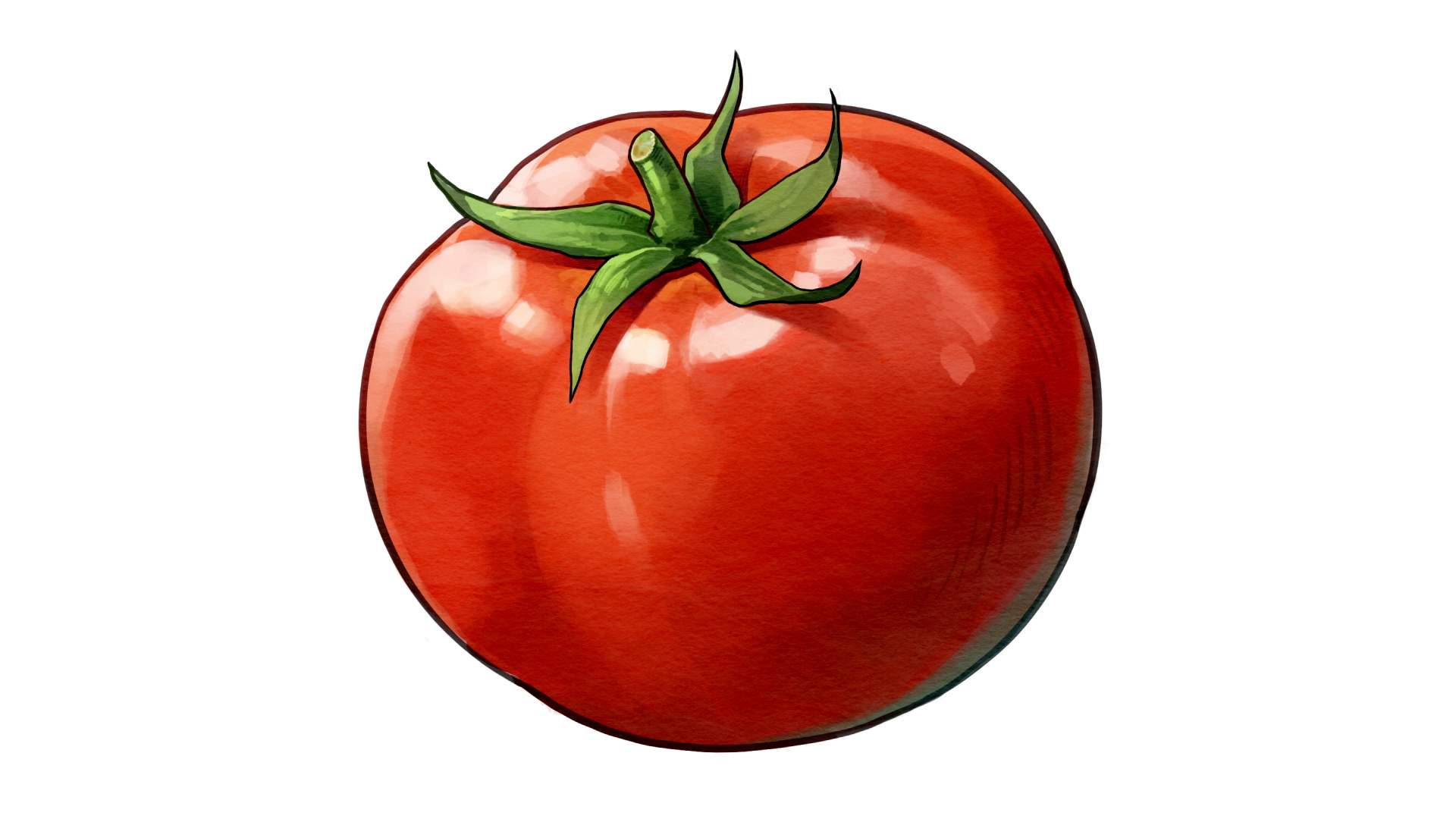 Nemean Tomato.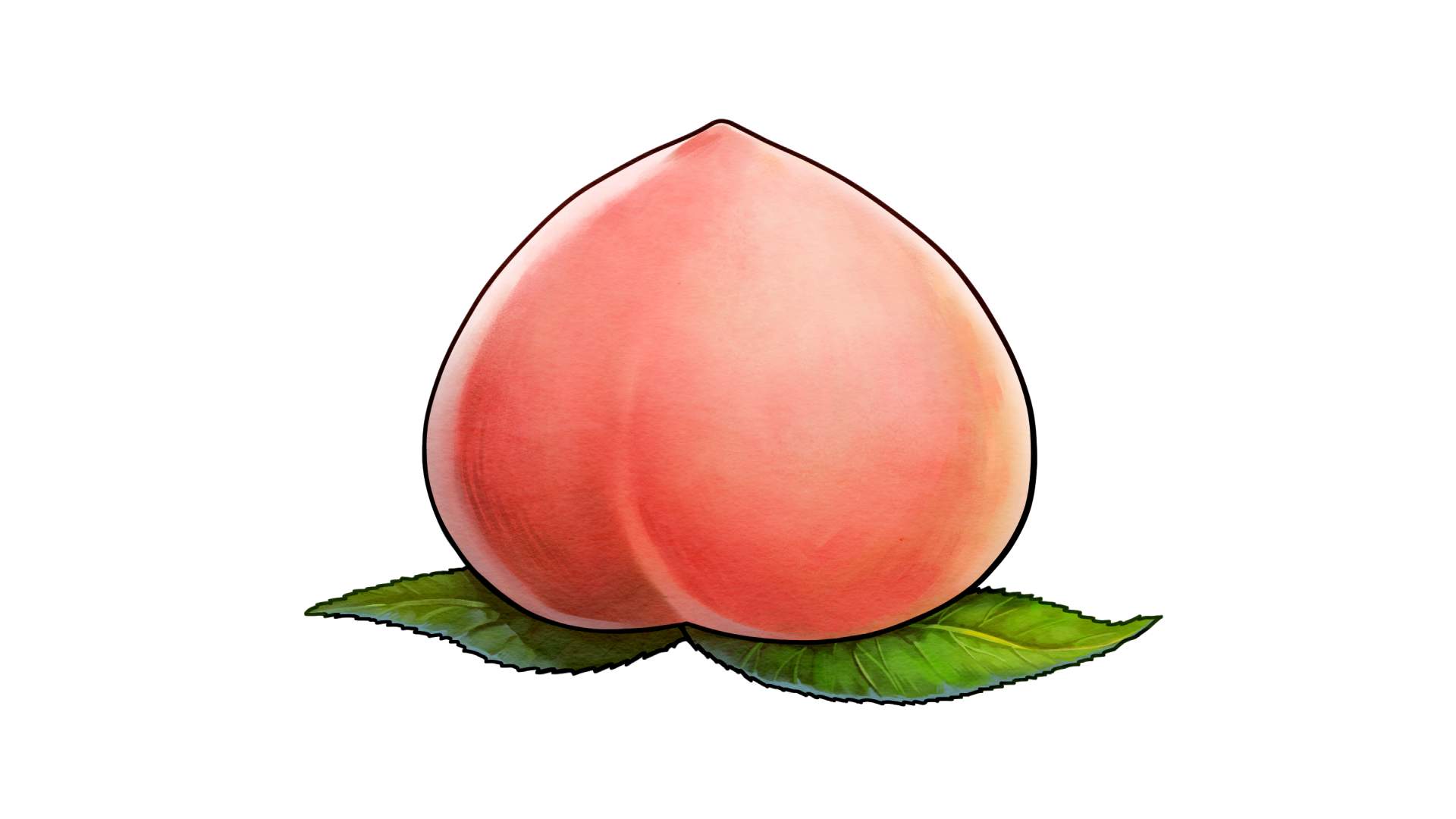 Wisty Peach.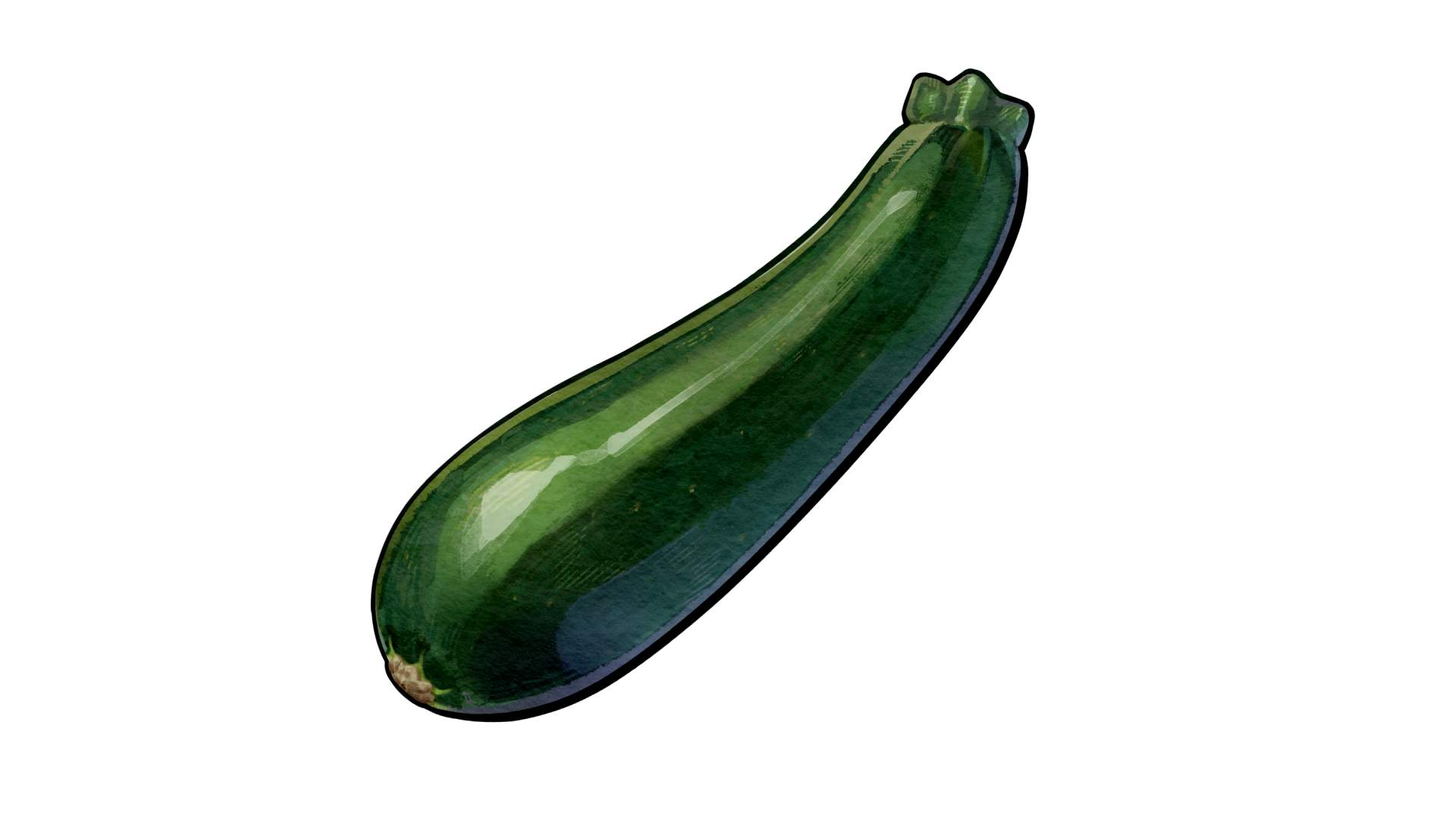 Cucumble.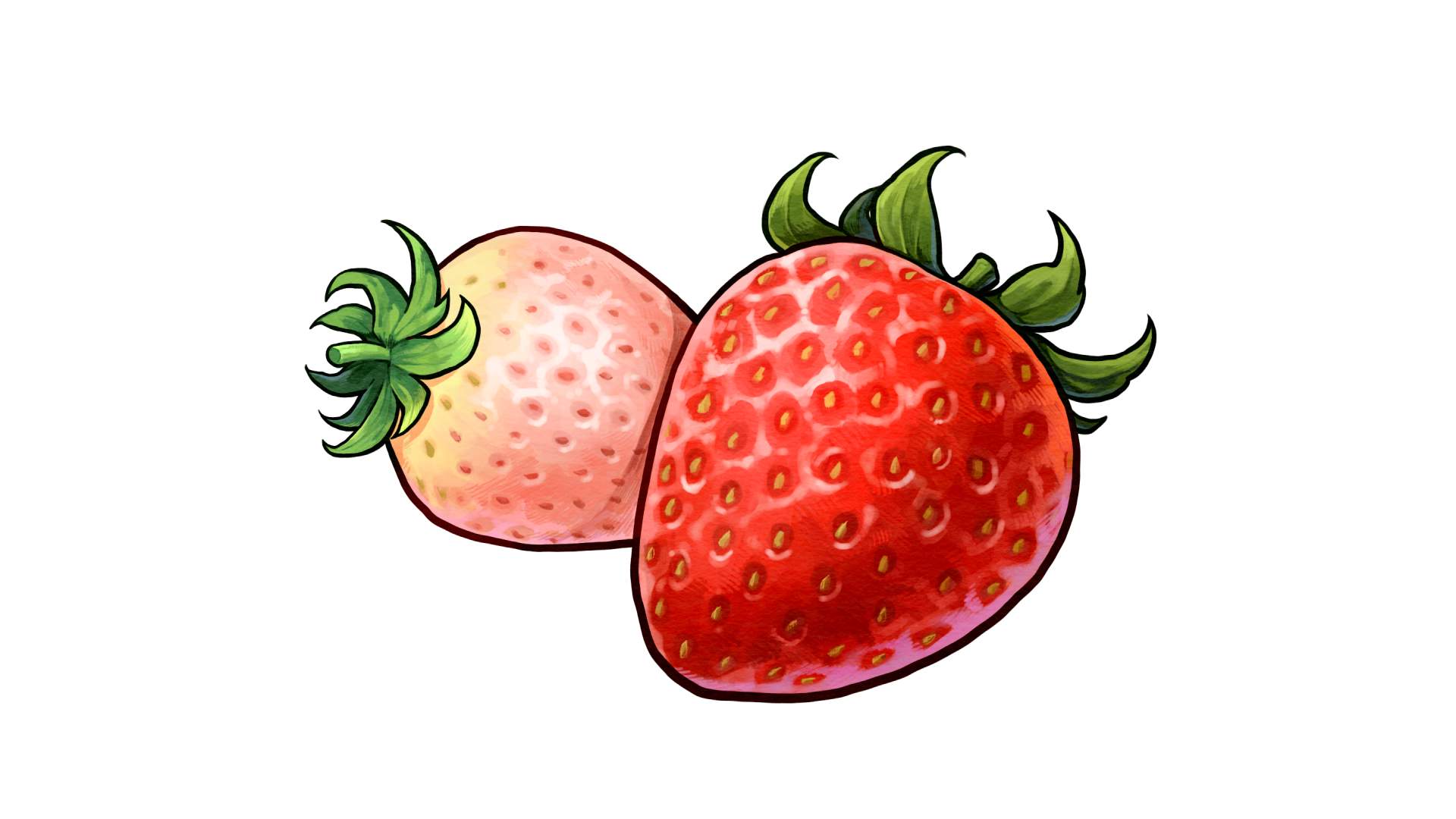 Strawbuddy.
Spring Cuisine
These crops can be used as ingredients in mouthwatering meals. Here's a look at just some of them – apologies if this gets your stomachs rumbling!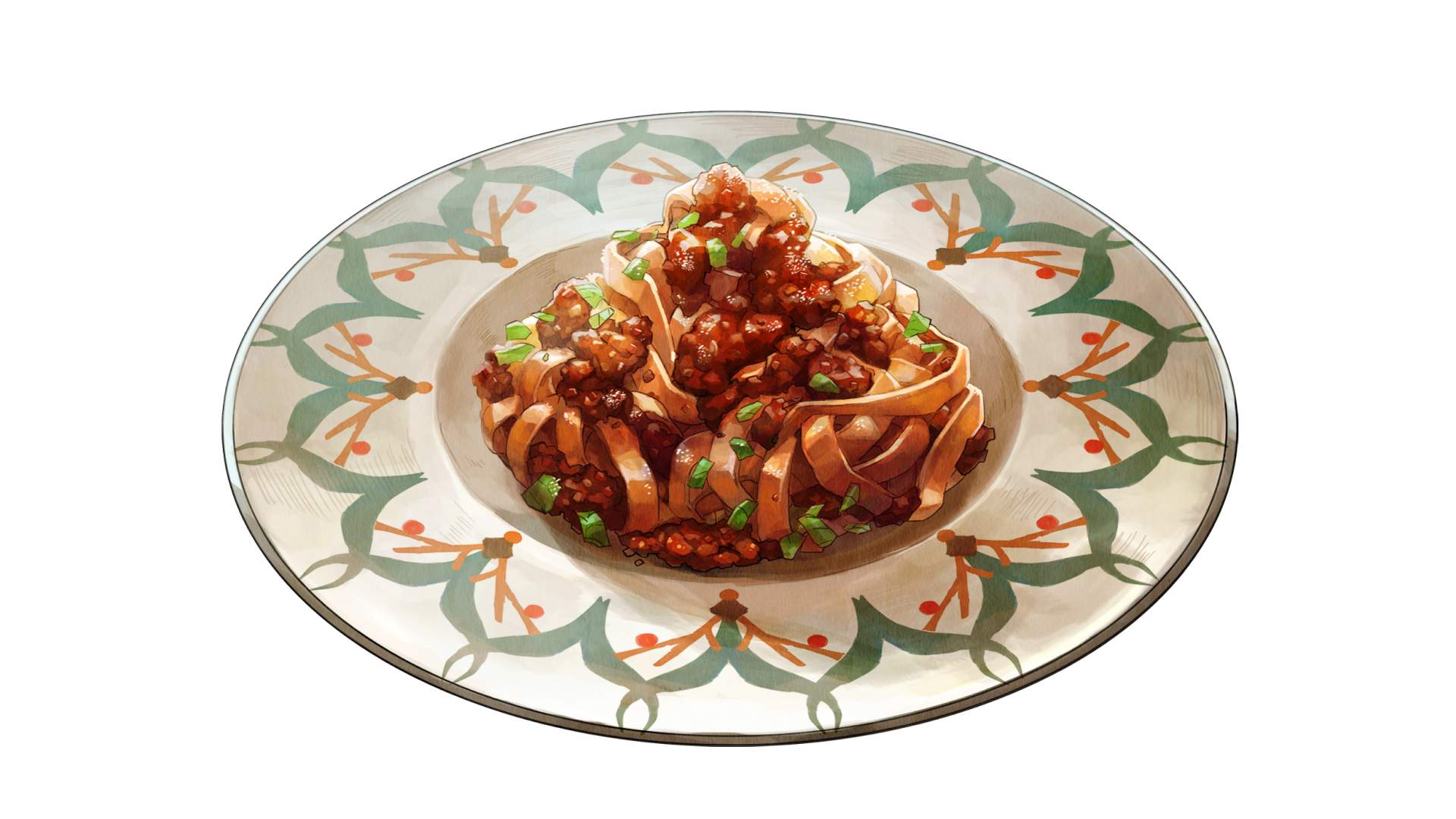 Nemea Bolognese.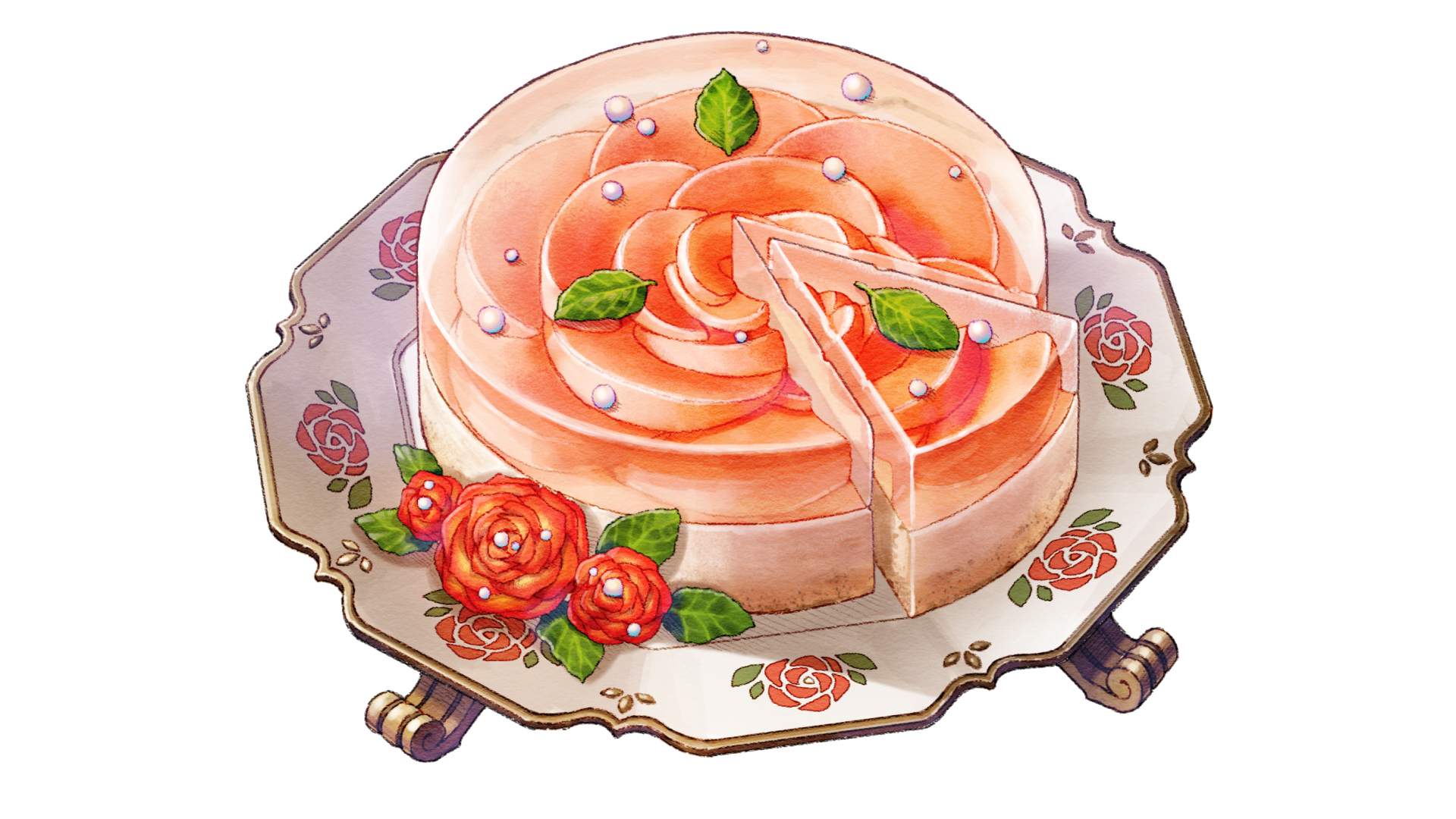 Peach Rose Mousse,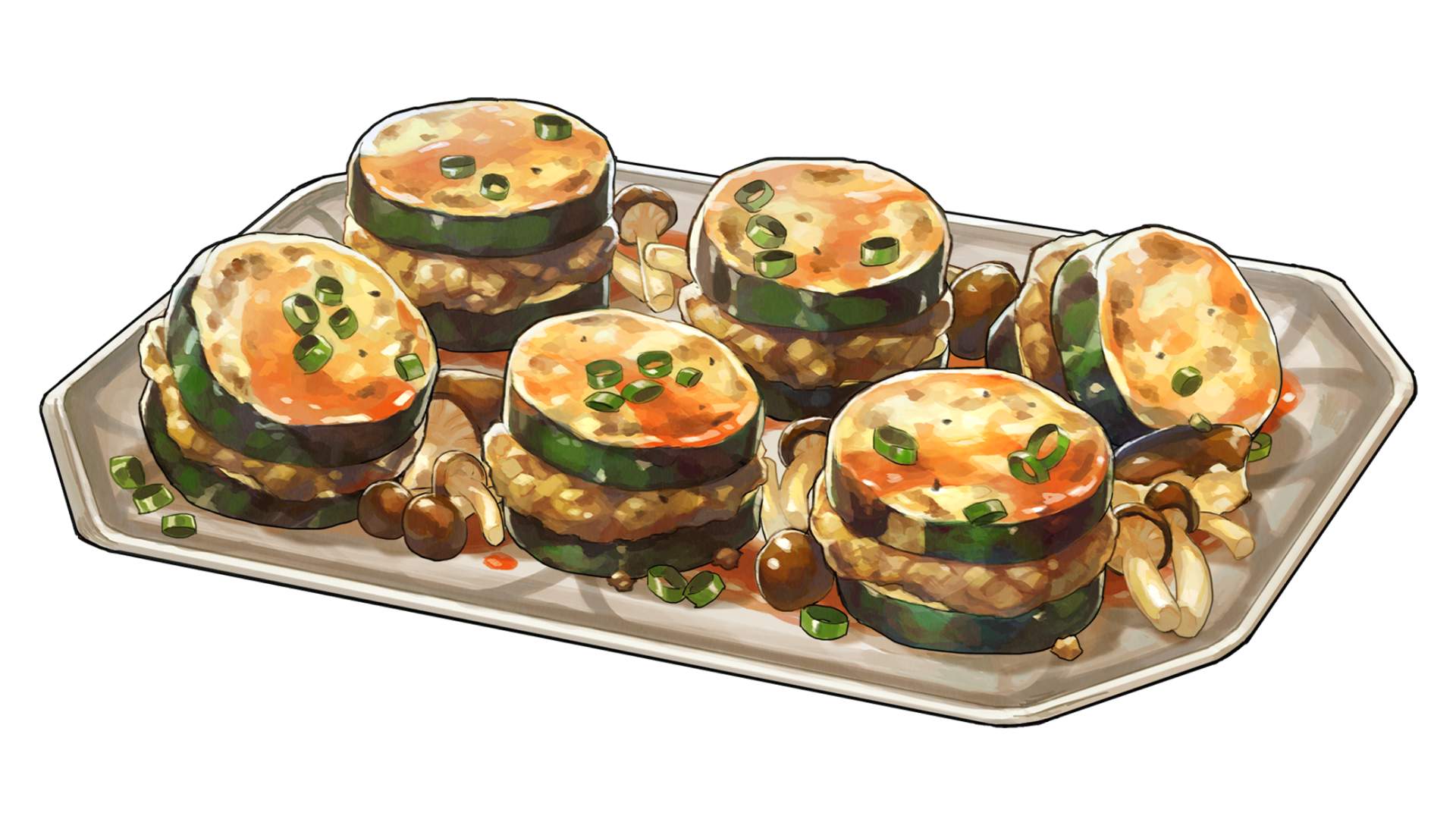 Zucchini and mince sandwiches.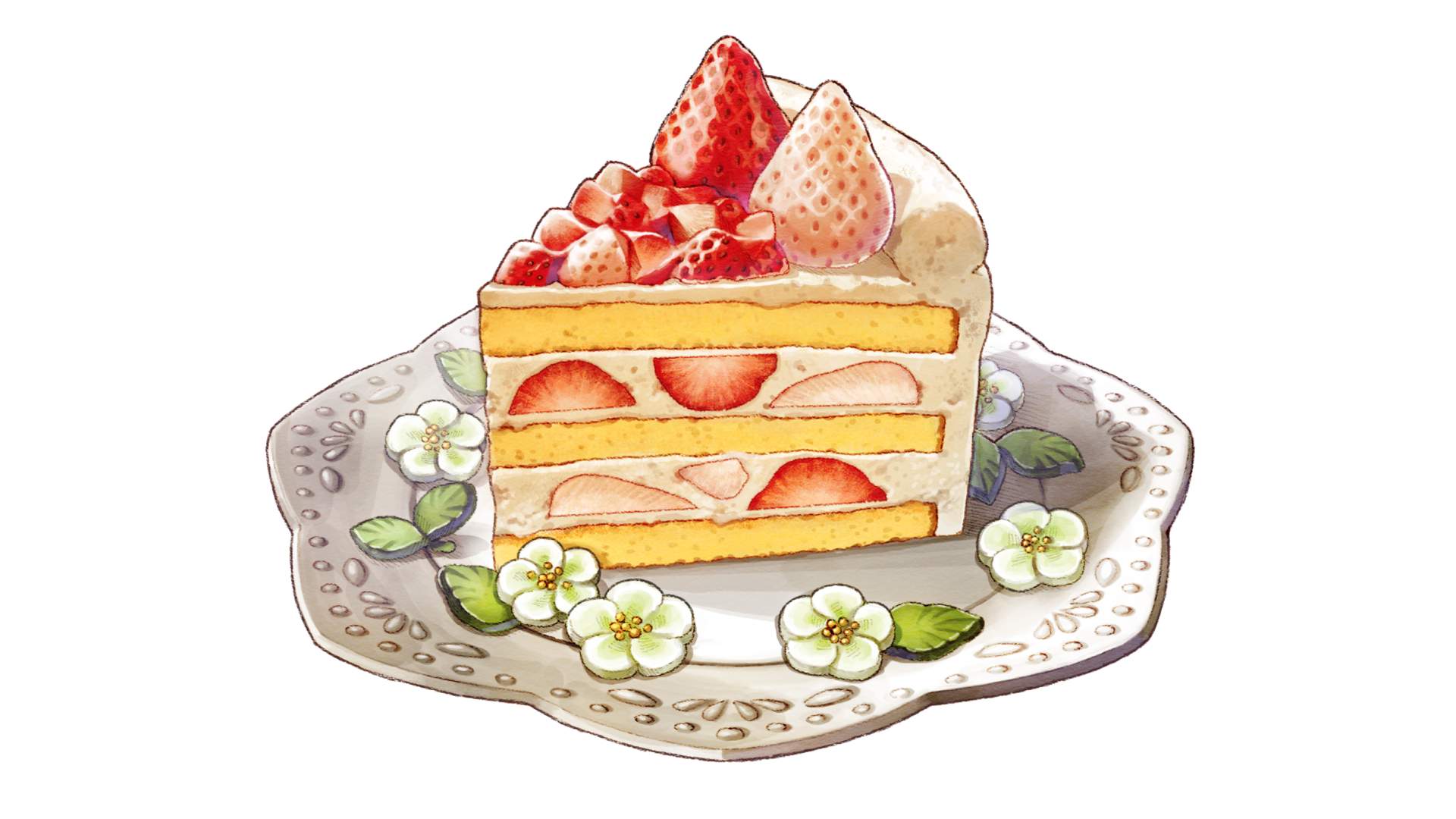 Strawberry Shortcake.
Of course, there are many more types of special spring produce you can grow, and plenty more meals to make. But to publish more pictures of food would just be cruel, so we'll let you discover them for yourselves.
---
Daily life: Fishing
Fishing is another way to happily wile away the hours in HARVESTELLA. You'll be able to do it when you obtain a fishing rod.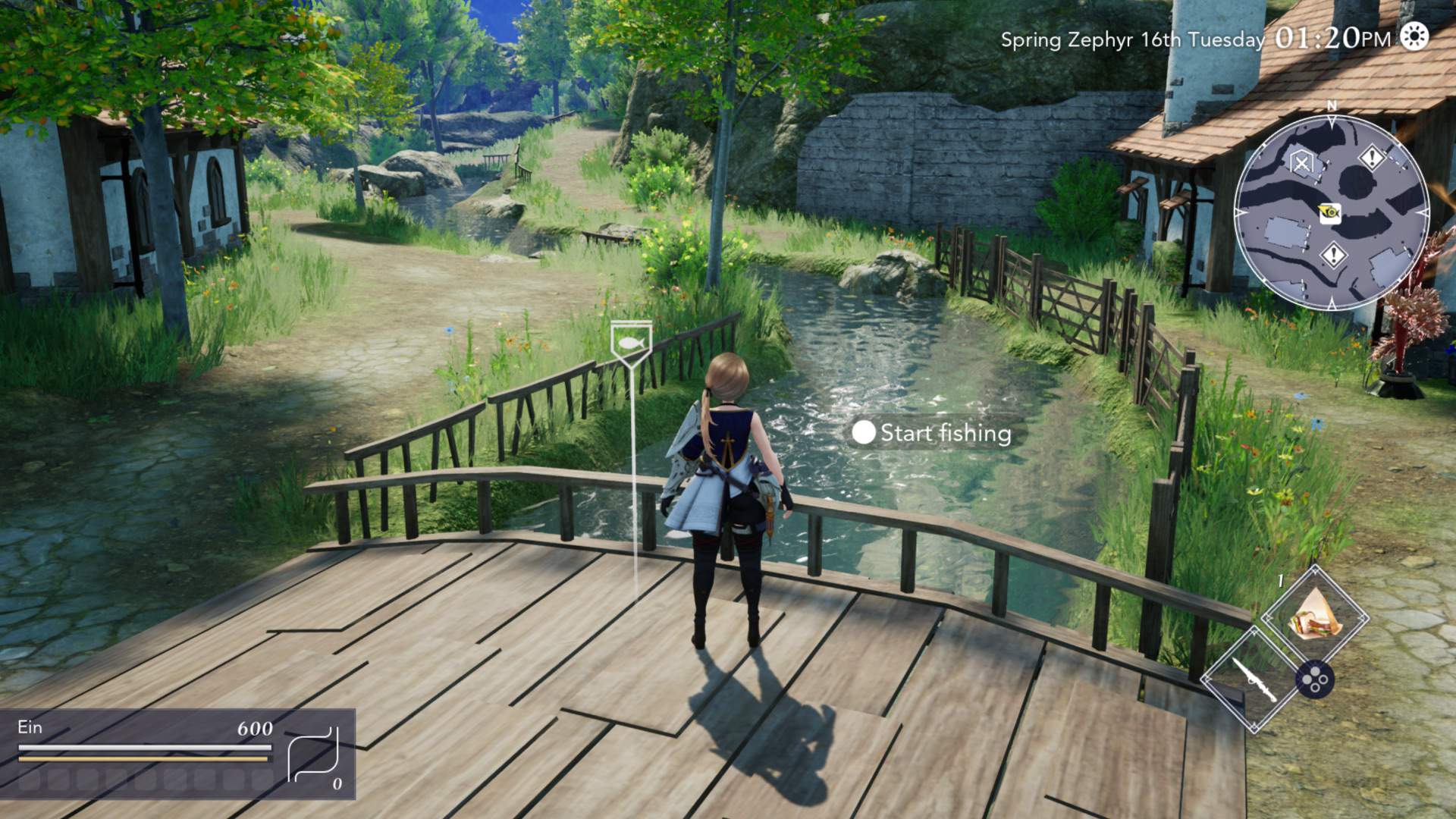 Find a fishing point, and you can cast your line and catch some fish. Just as with crops grown on your farm, you can ship fish for money, or keep them to use in cooking.
What you can catch depends on your location and other conditions. Perhaps you may even catch something other than a fish…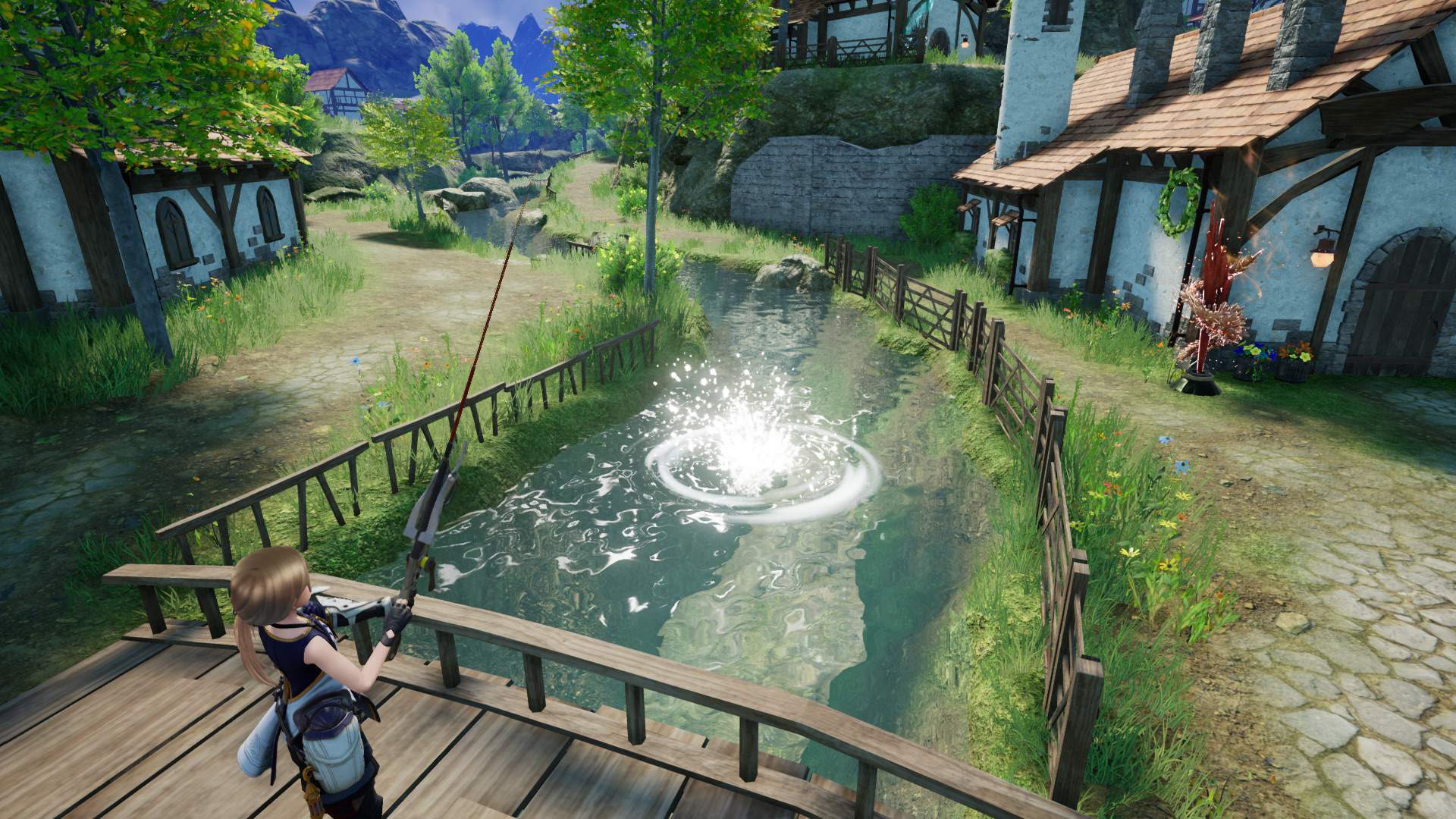 You can even upgrade your fishing rod, which will let you catch even rarer fish!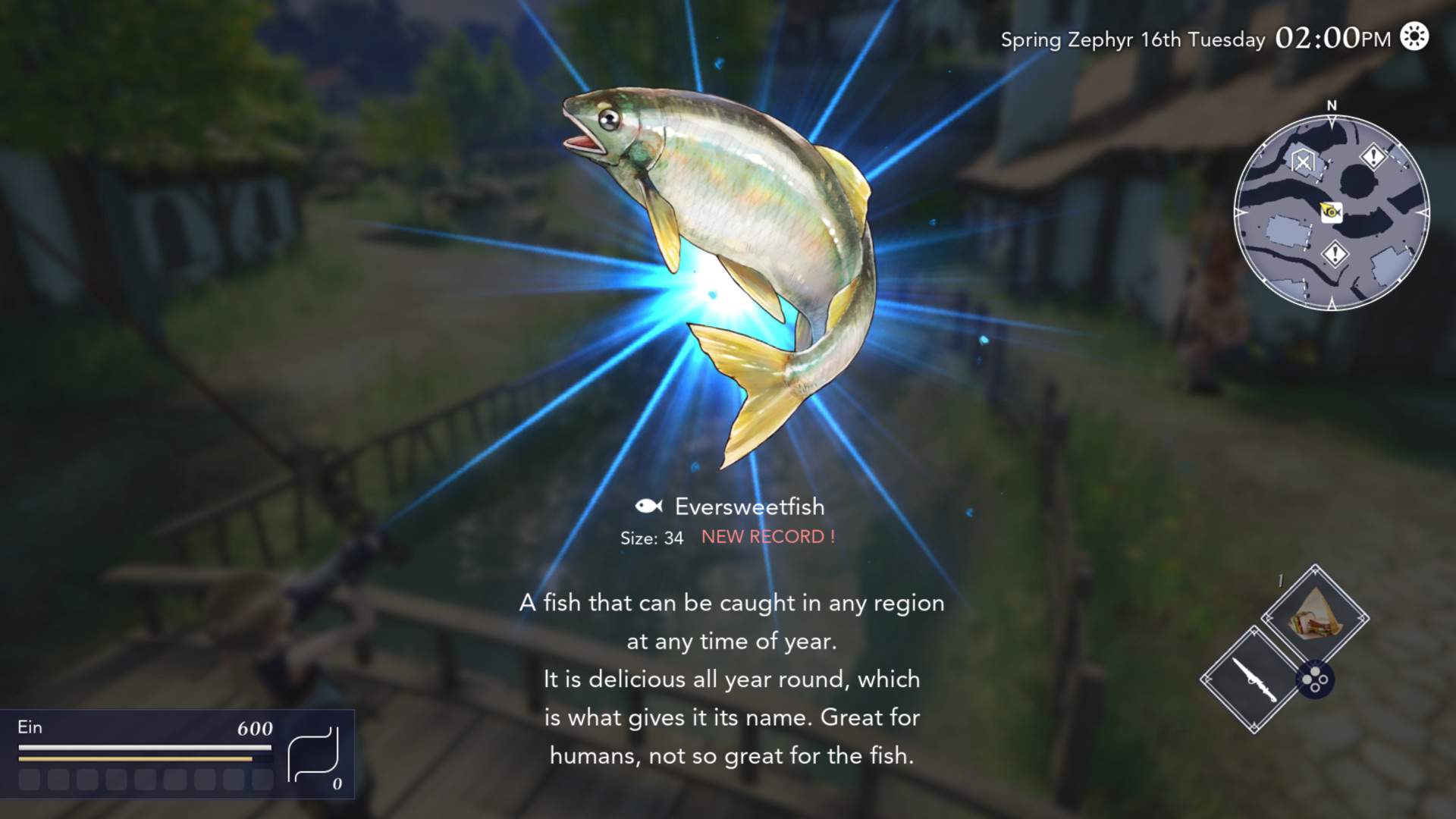 Daily Life: Shipping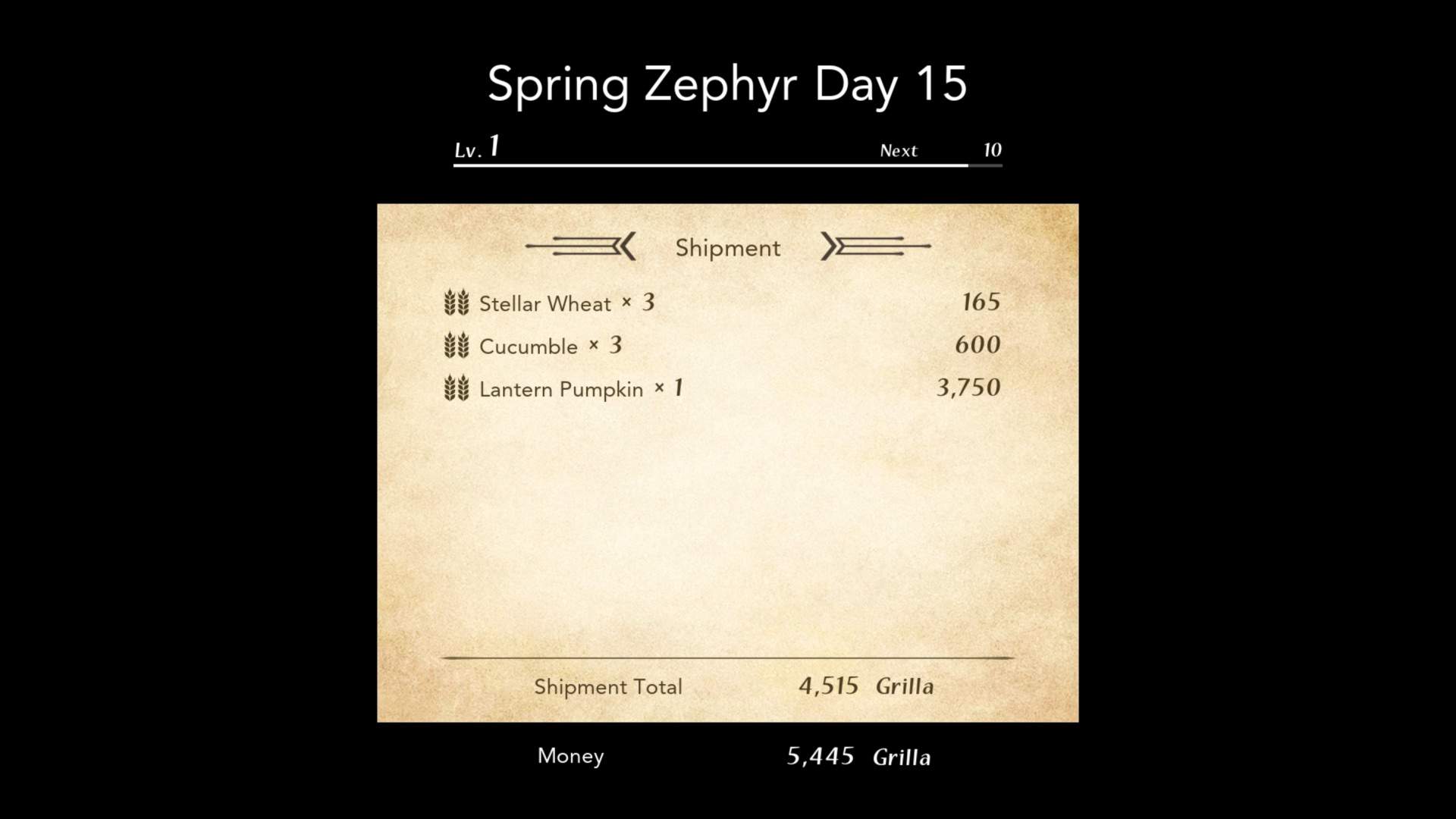 You can earn money in HARVESTELLA by shipping fruit and vegetables that you harvest from your fields.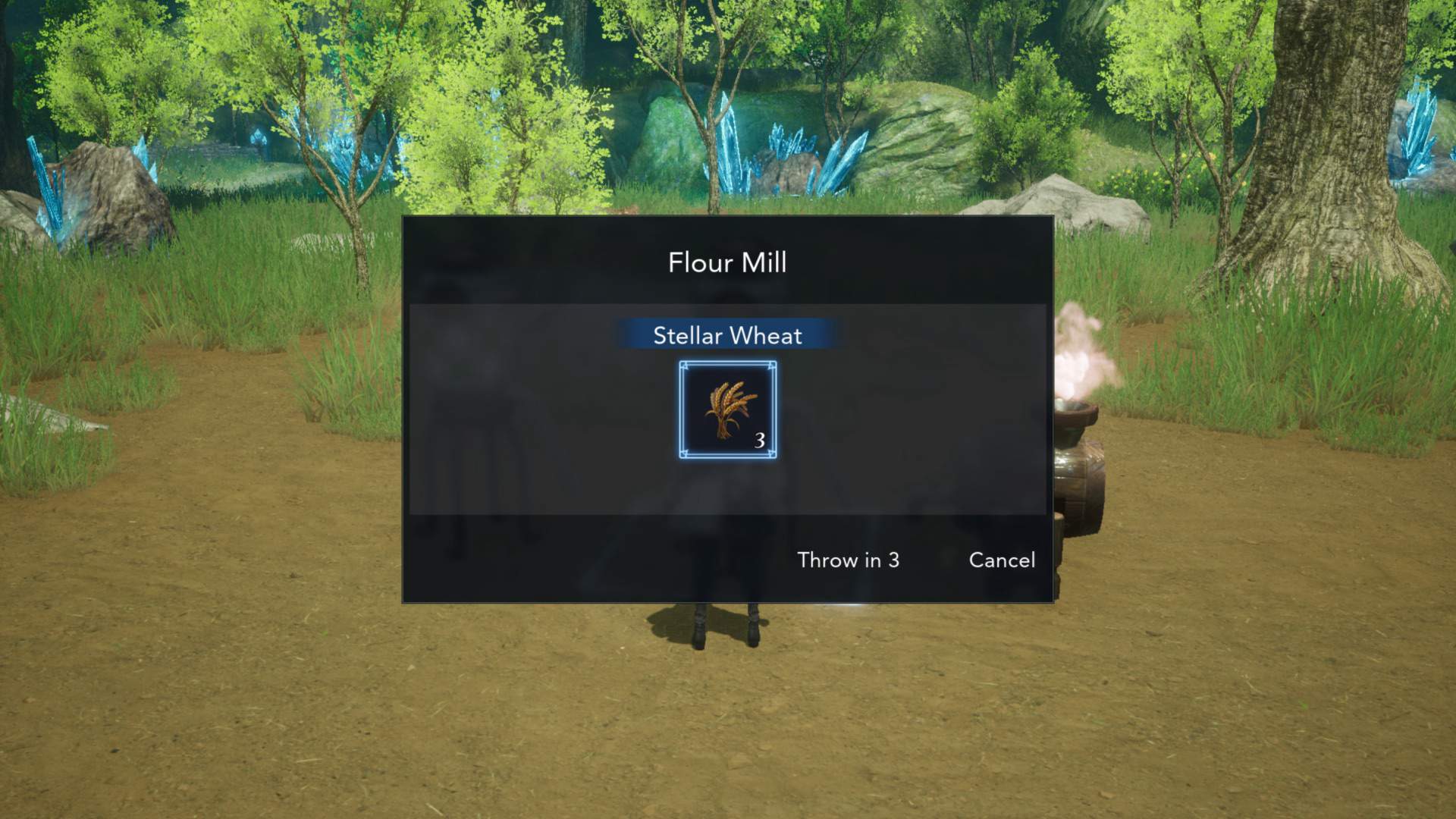 You can use machines that you've crafted to create processed goods, which ship for an even higher price.
Socializing
It's fun to live your best life on your own, but everyone benefits from a few friends. You can earn useful rewards by clearing quests given to you by townsfolk, including money and items.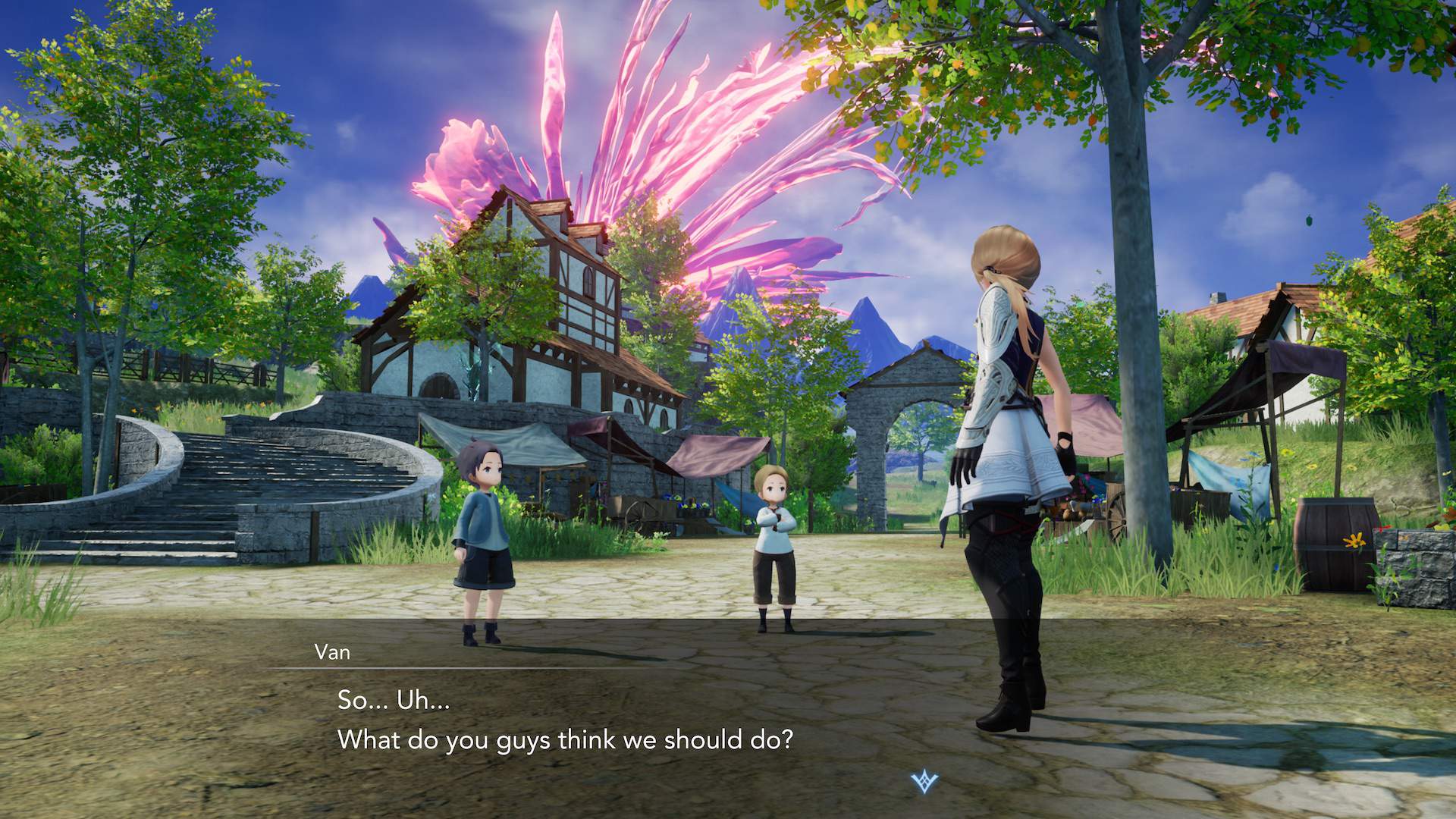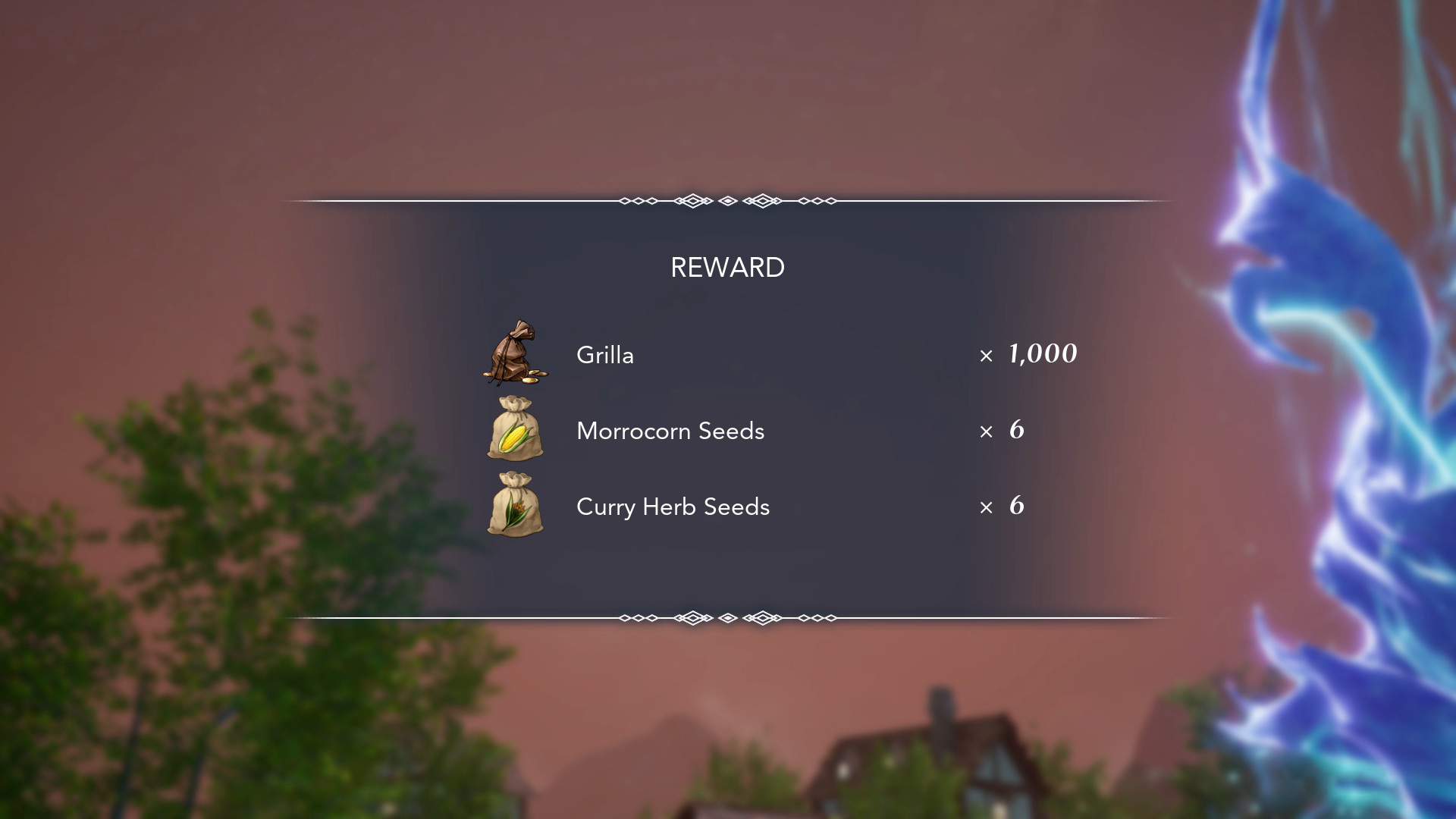 As you complete character stories, you'll become closer to residents of the town.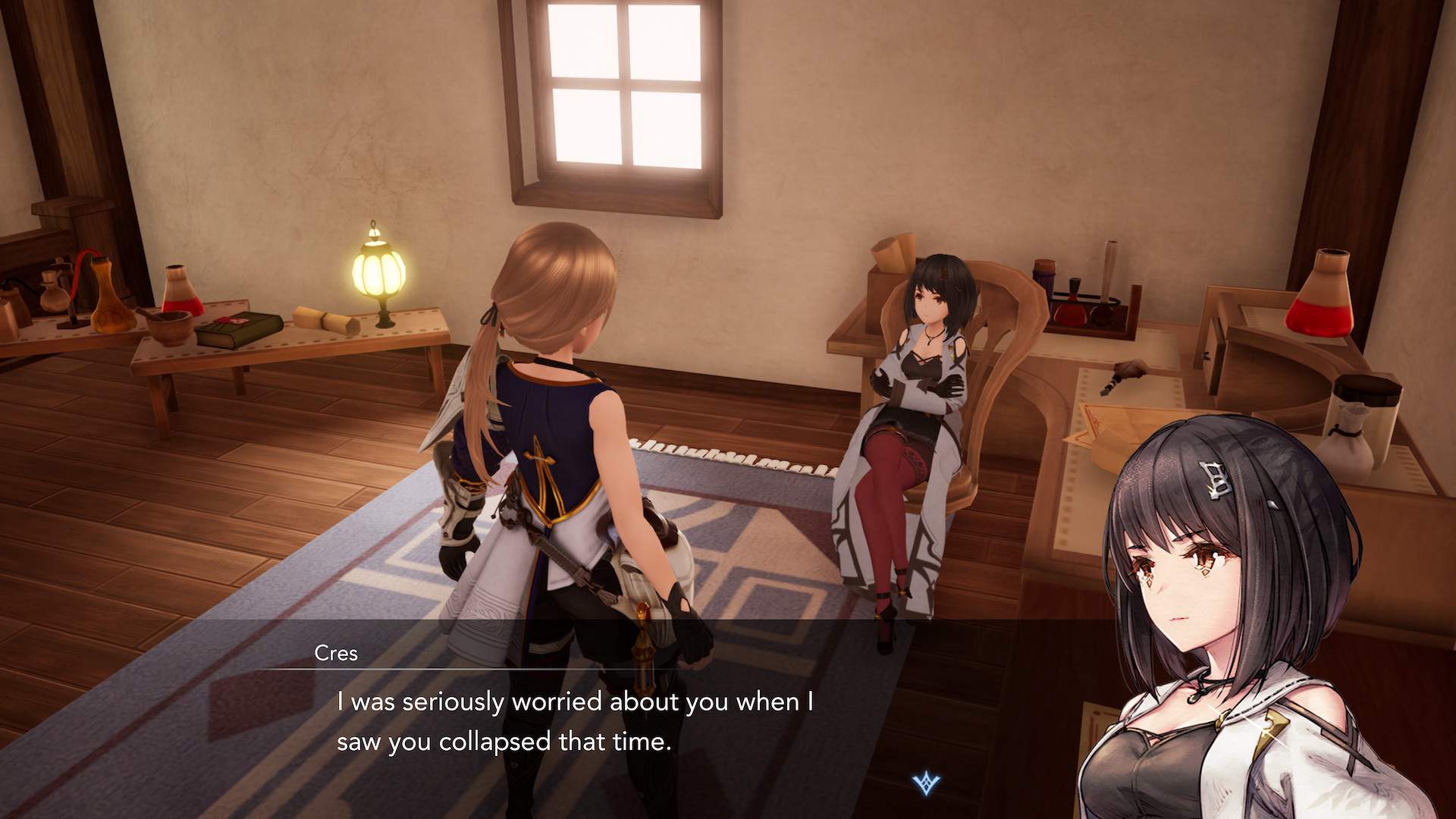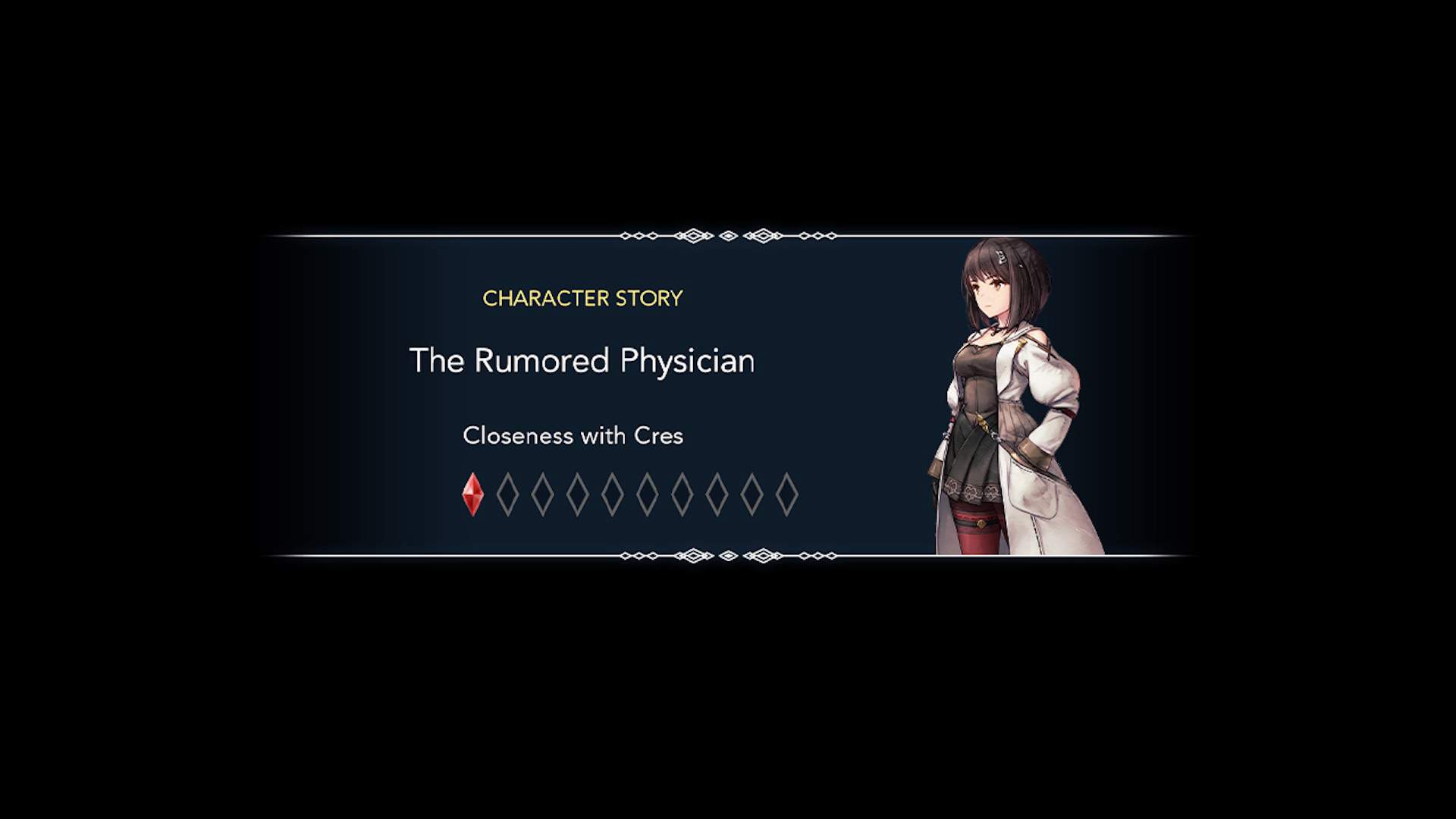 Adventure: Overworld
In the overworld, you'll find numerous towns and dungeons, which all vibrantly depict the four seasons. You'll meet fascinating new characters in towns, and fearsome enemies in dungeons.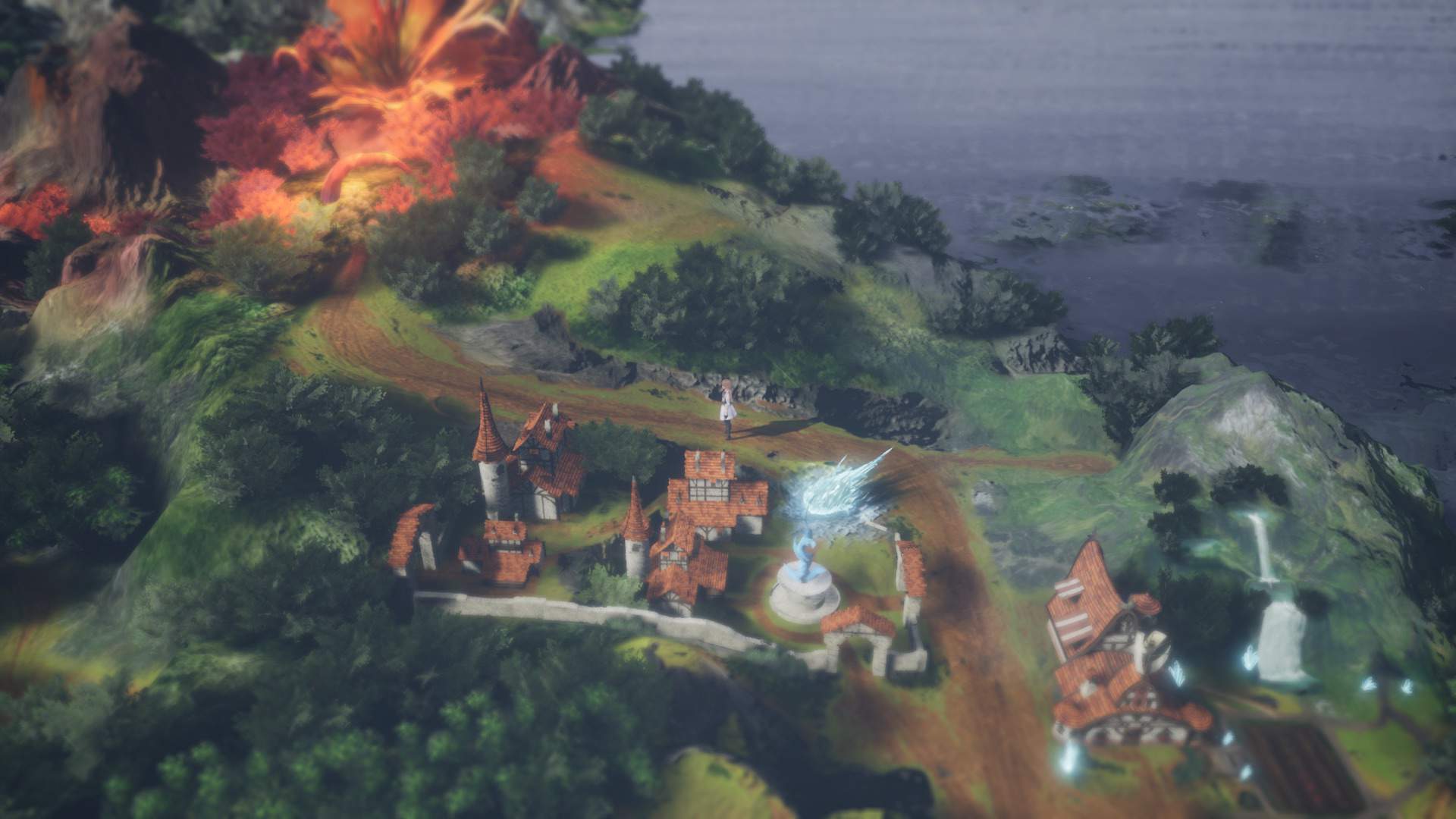 You can explore more than the land – get your hands on a submarine and you can explore some parts of the ocean. What secrets lie within the waters?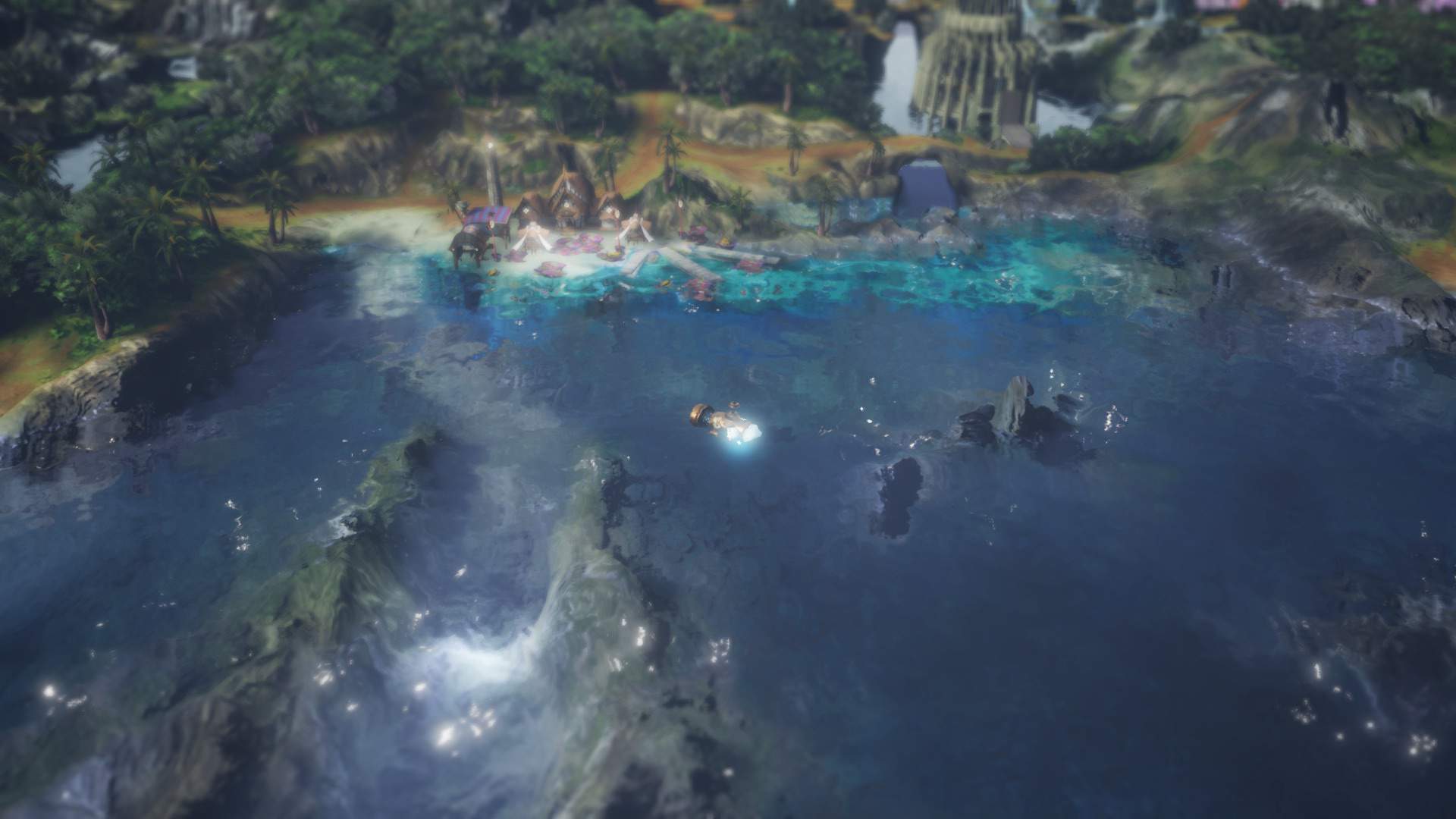 ---
The Town of Spring: Nemea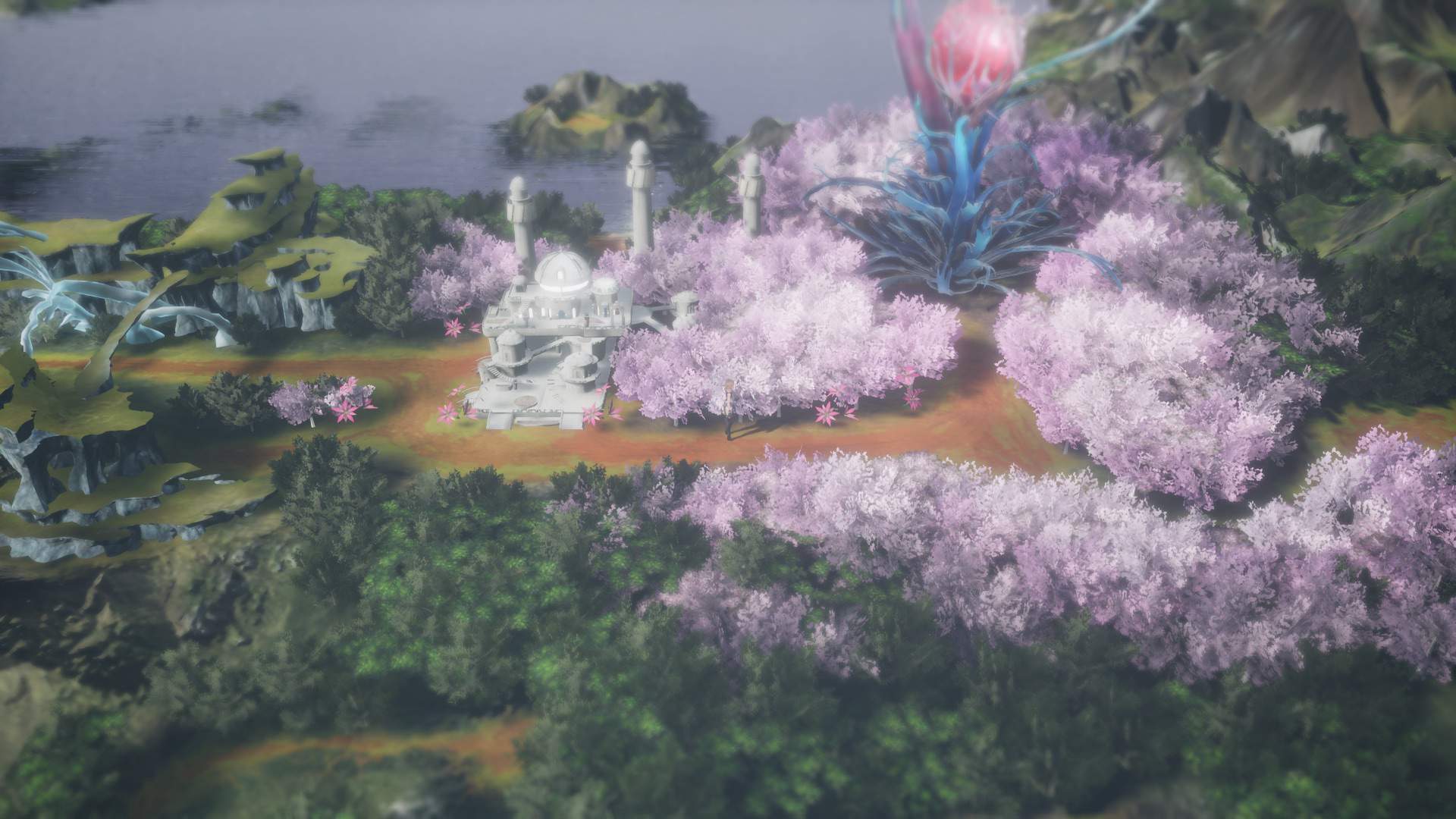 Welcome to Nemea!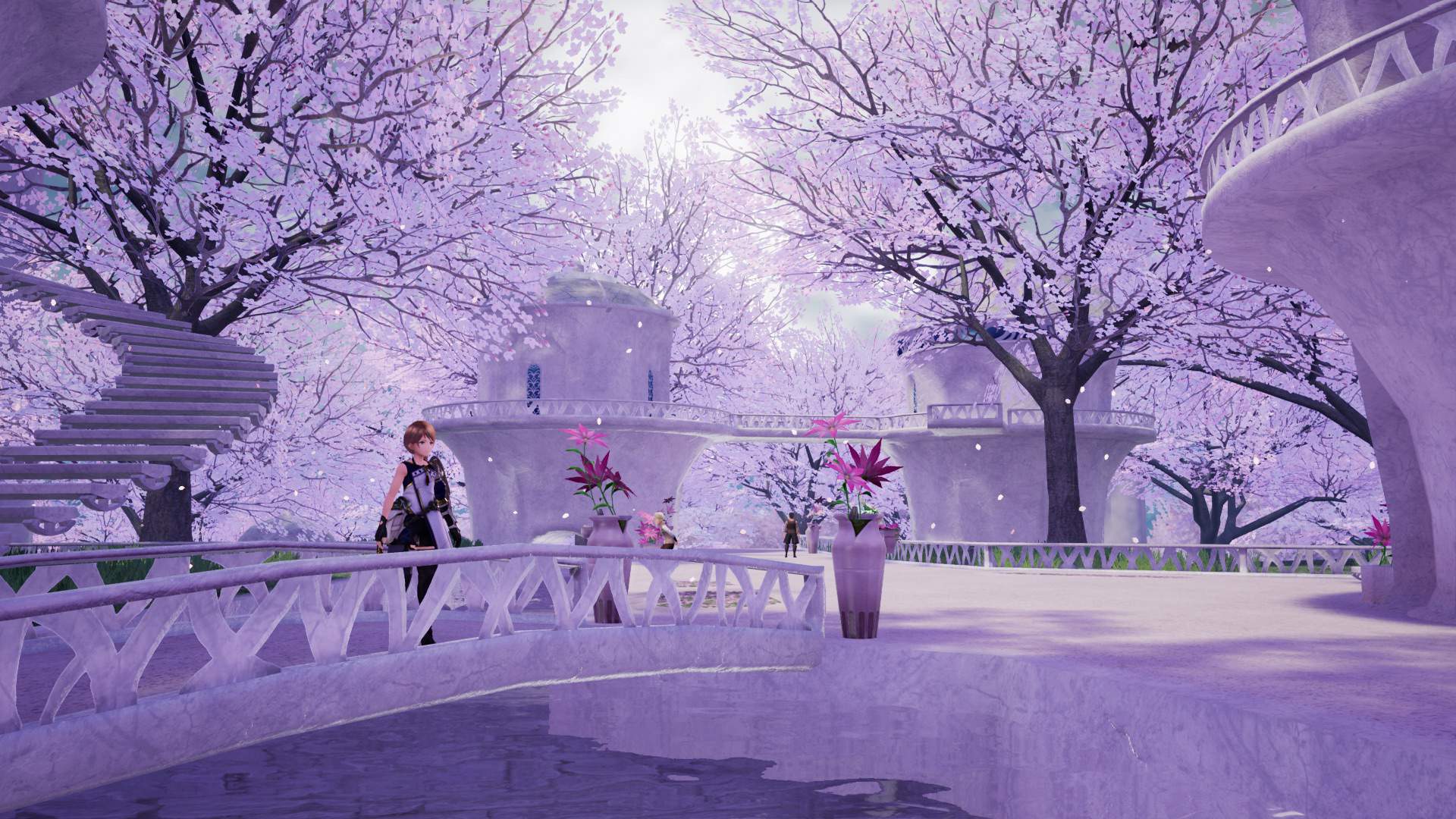 In this beautiful town, the flowers bloom all year round due to the influence of the nearby Spring Seaslight.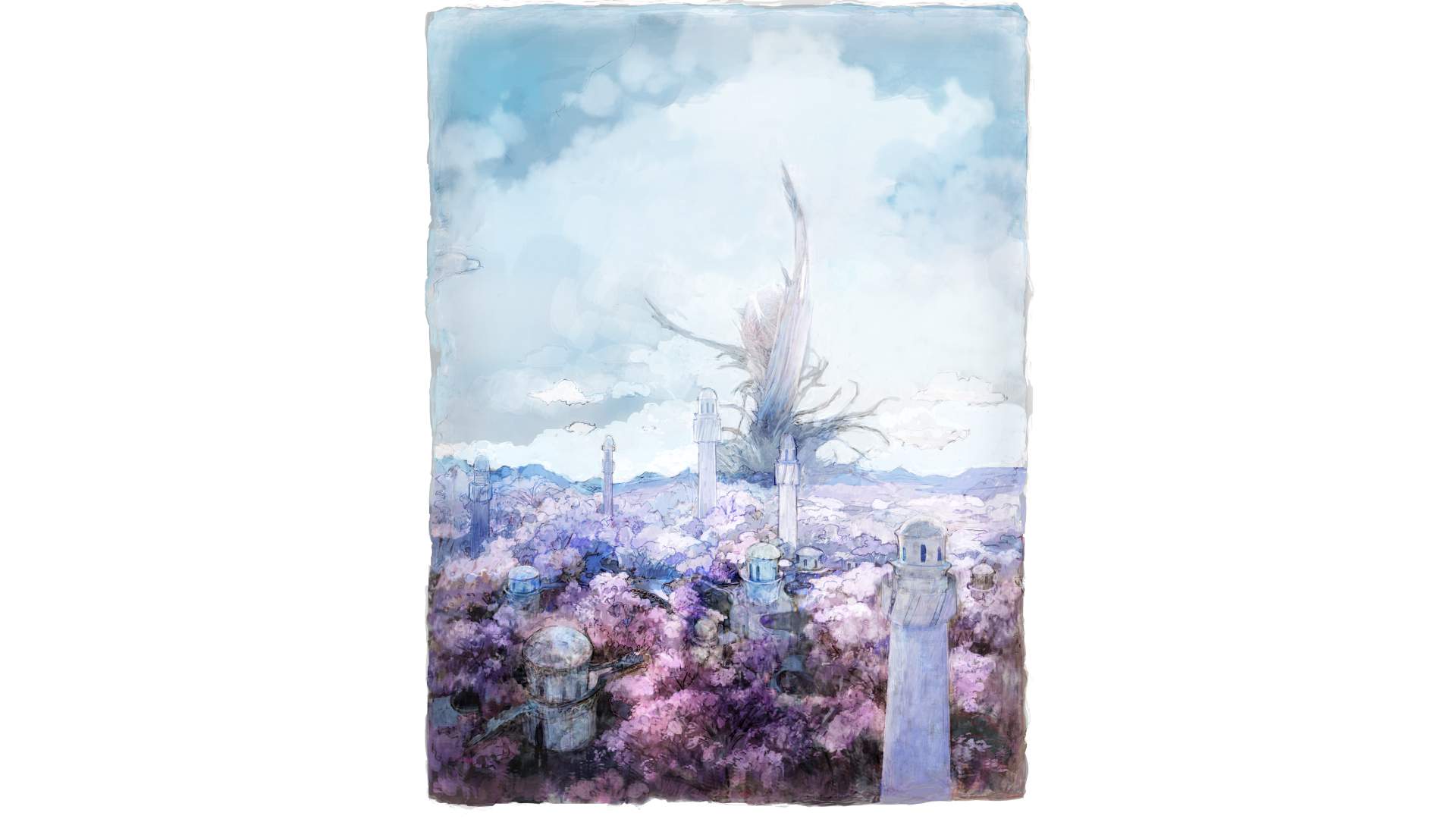 Once night falls, the town shows a different side.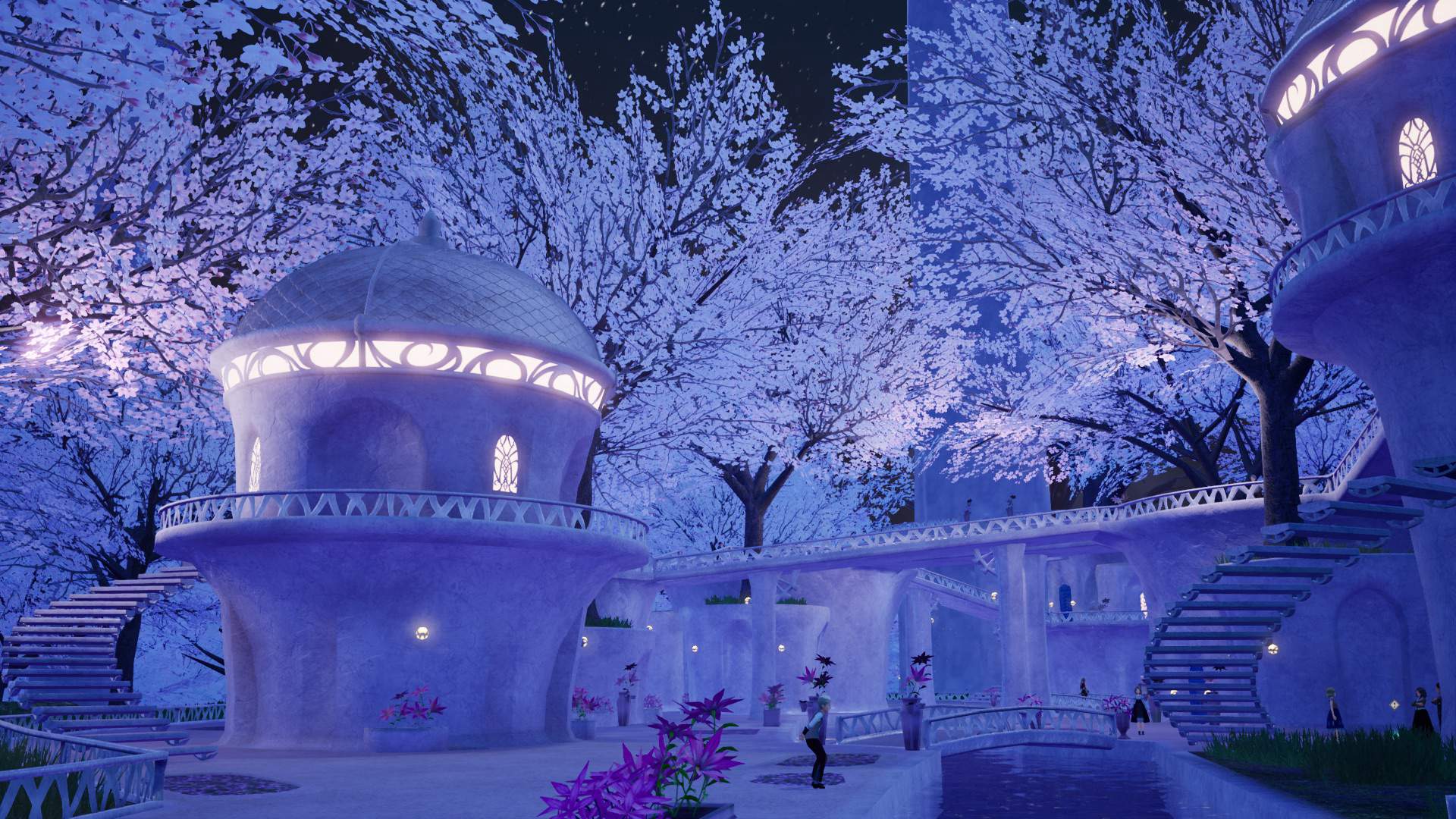 Cherry blossoms dance against the night sky in a dreamlike display.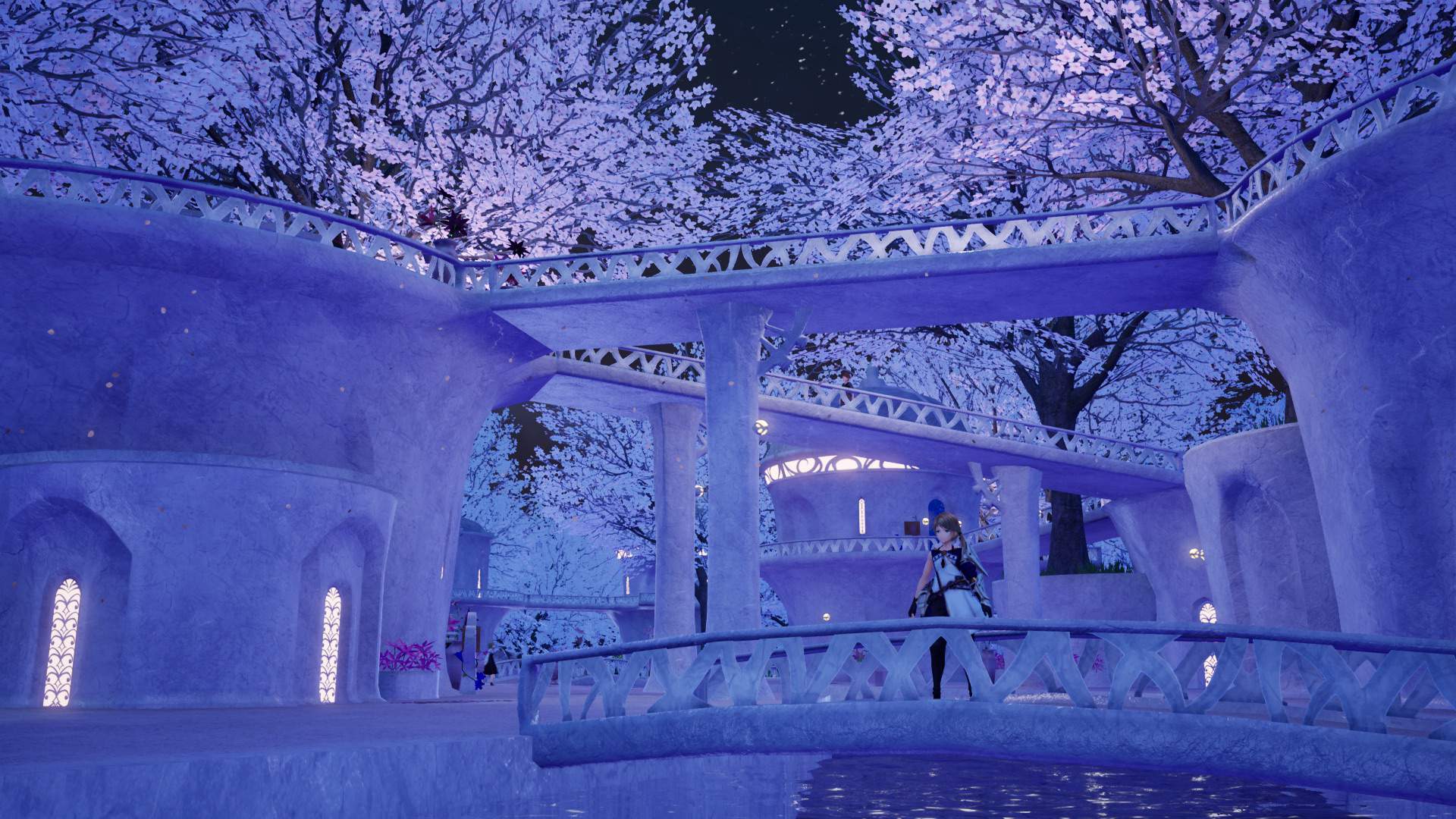 Despite its beauty, there is trouble in the town of Nemea. A giant egg has appeared on the Spring Seaslight – one of the giant crystals that governs the seasons. Ever since, unfamiliar monsters have been flying into town and attacking the residents.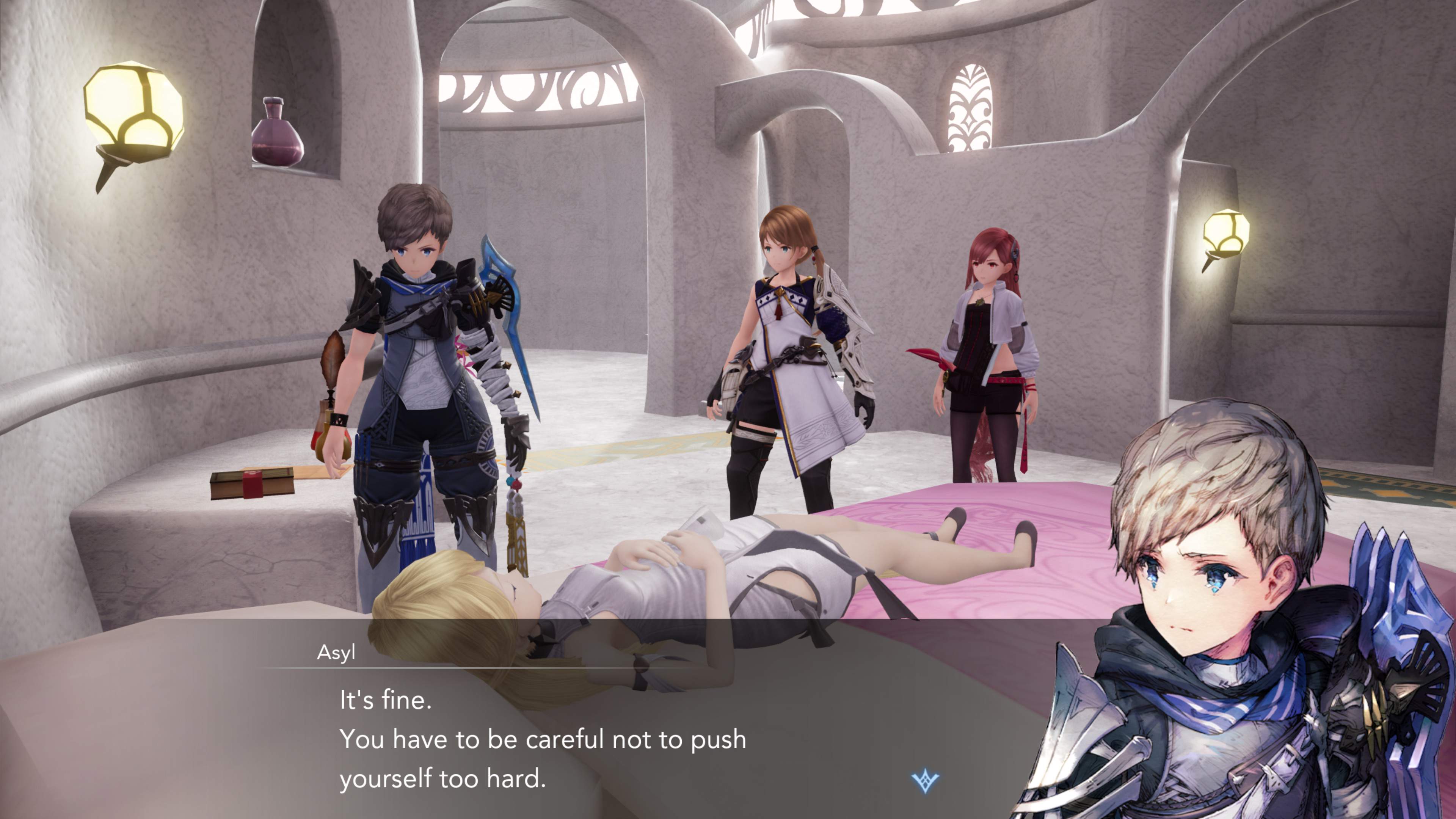 When you visit Nemea, you become involved with the investigation of the Seaslight, alongside Asyl – a member of the Argus Brigade that protects the town.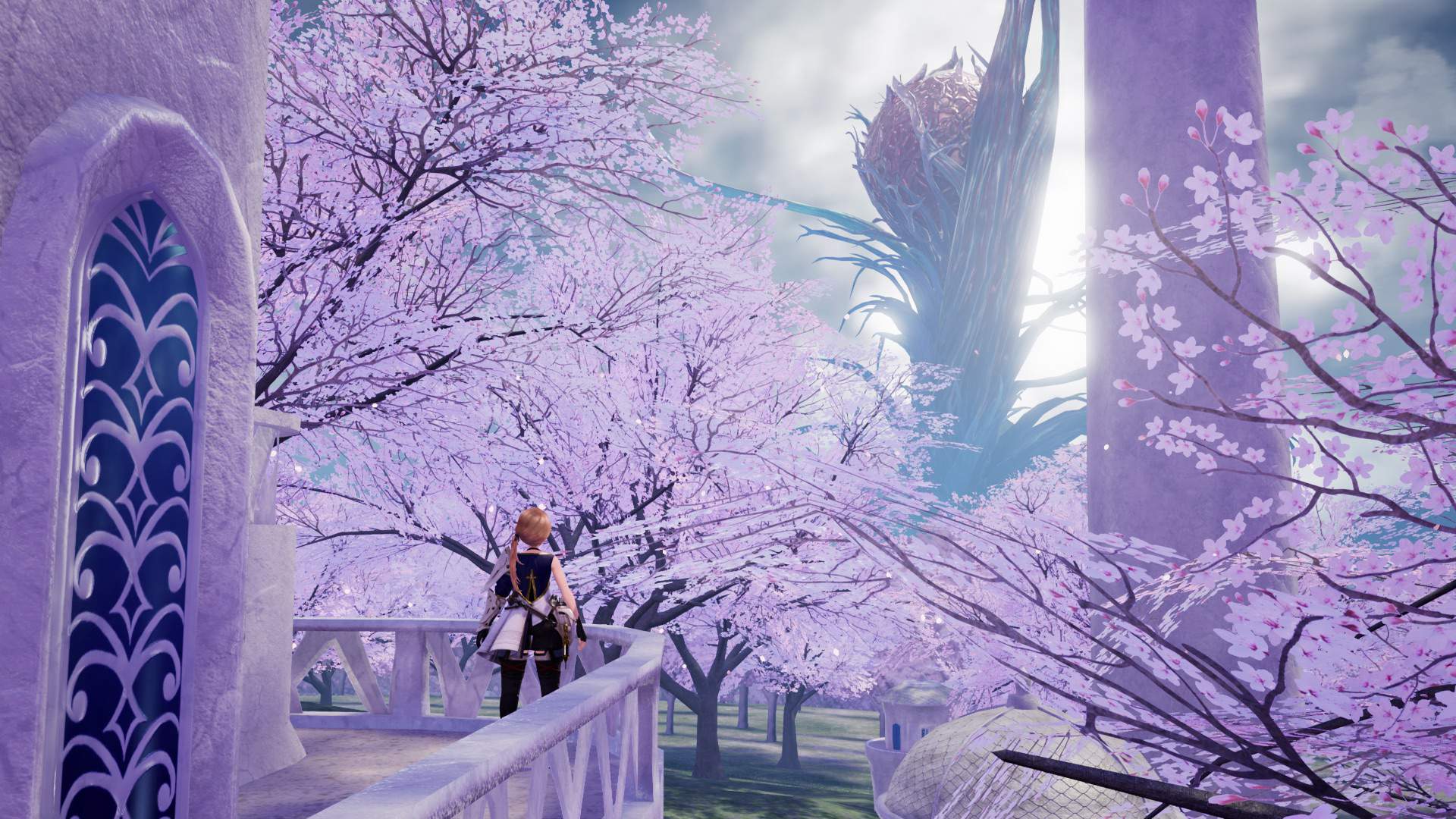 You can see the Spring Seaslight from the observation deck in Nemea.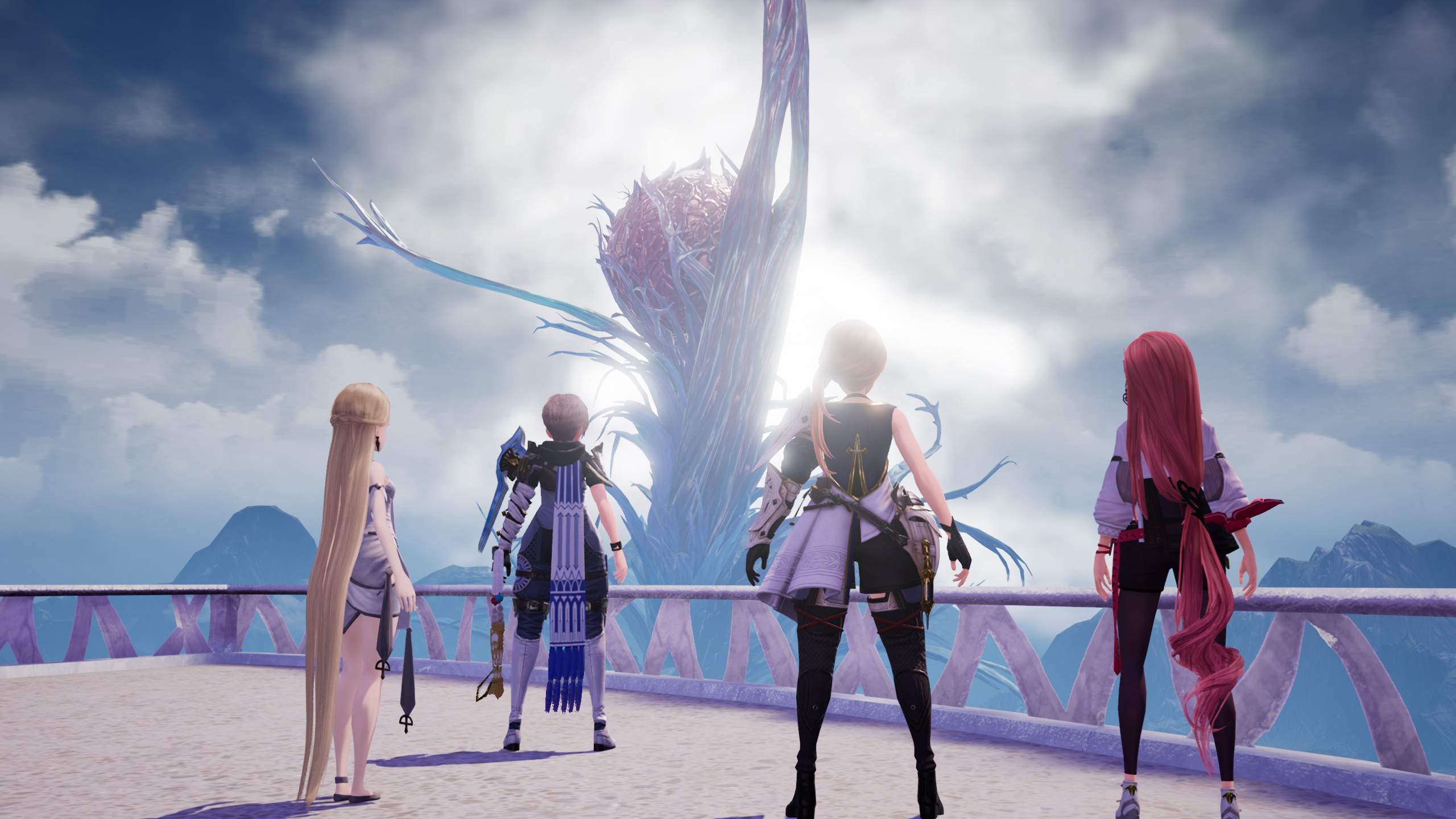 Your group sets out to investigate the Seaslight…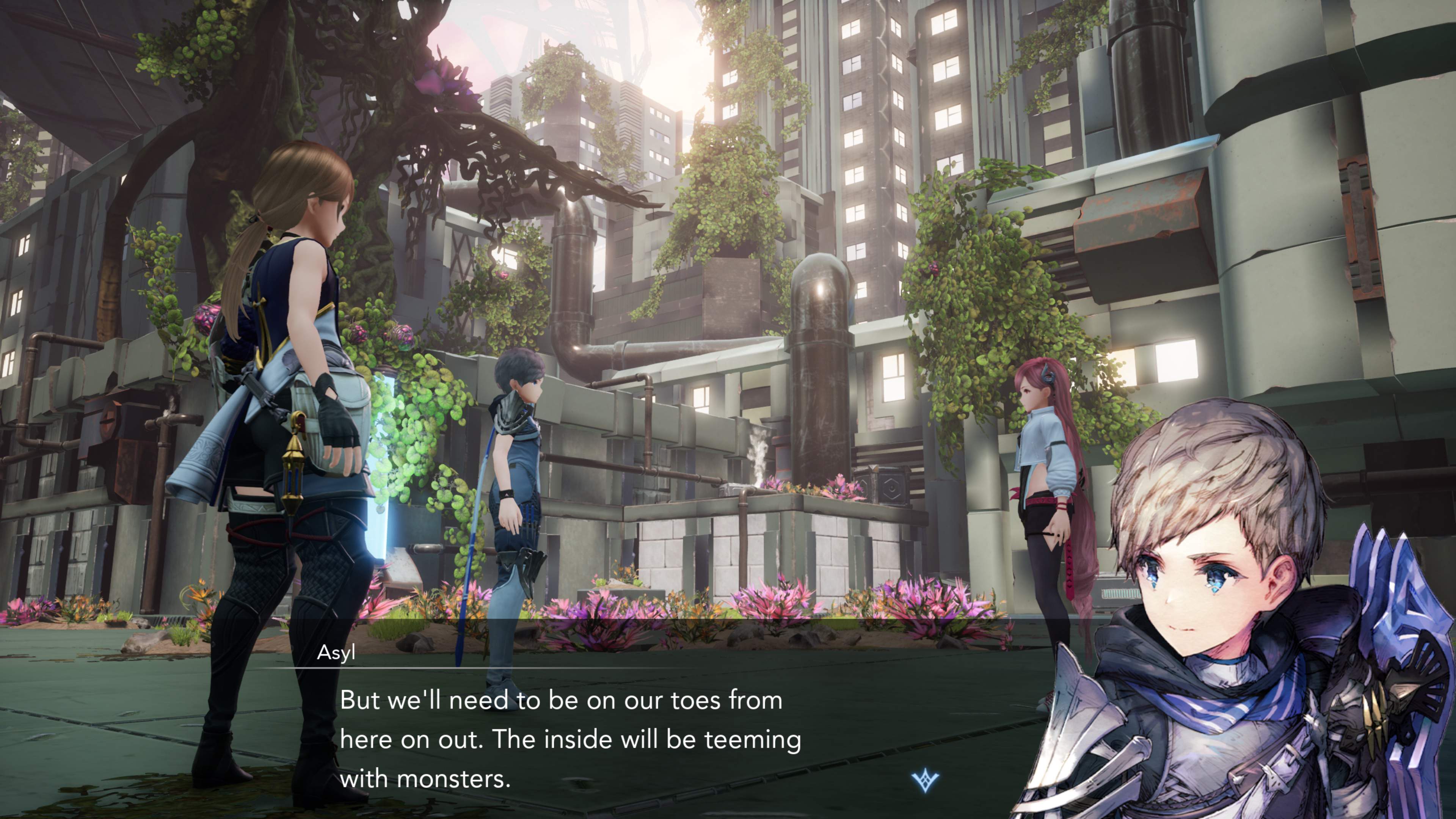 … but what will you find waiting for you there?
---
Resident of Nemea: Istina
Next, we'll introduce you to one of the memorable characters you'll meet in this blooming place: Istina.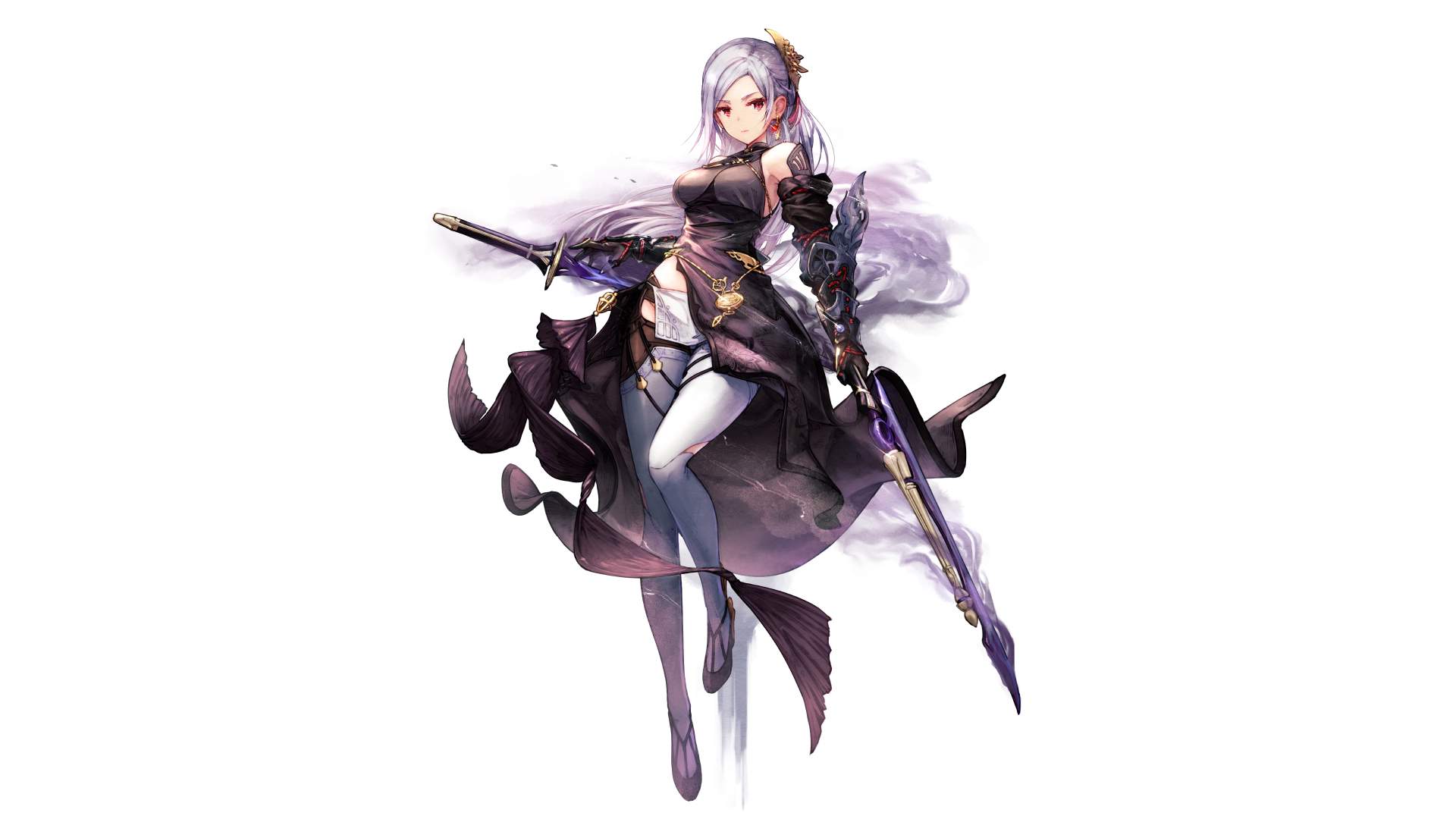 Istina is a teacher who lives together with the children at the town's orphanage.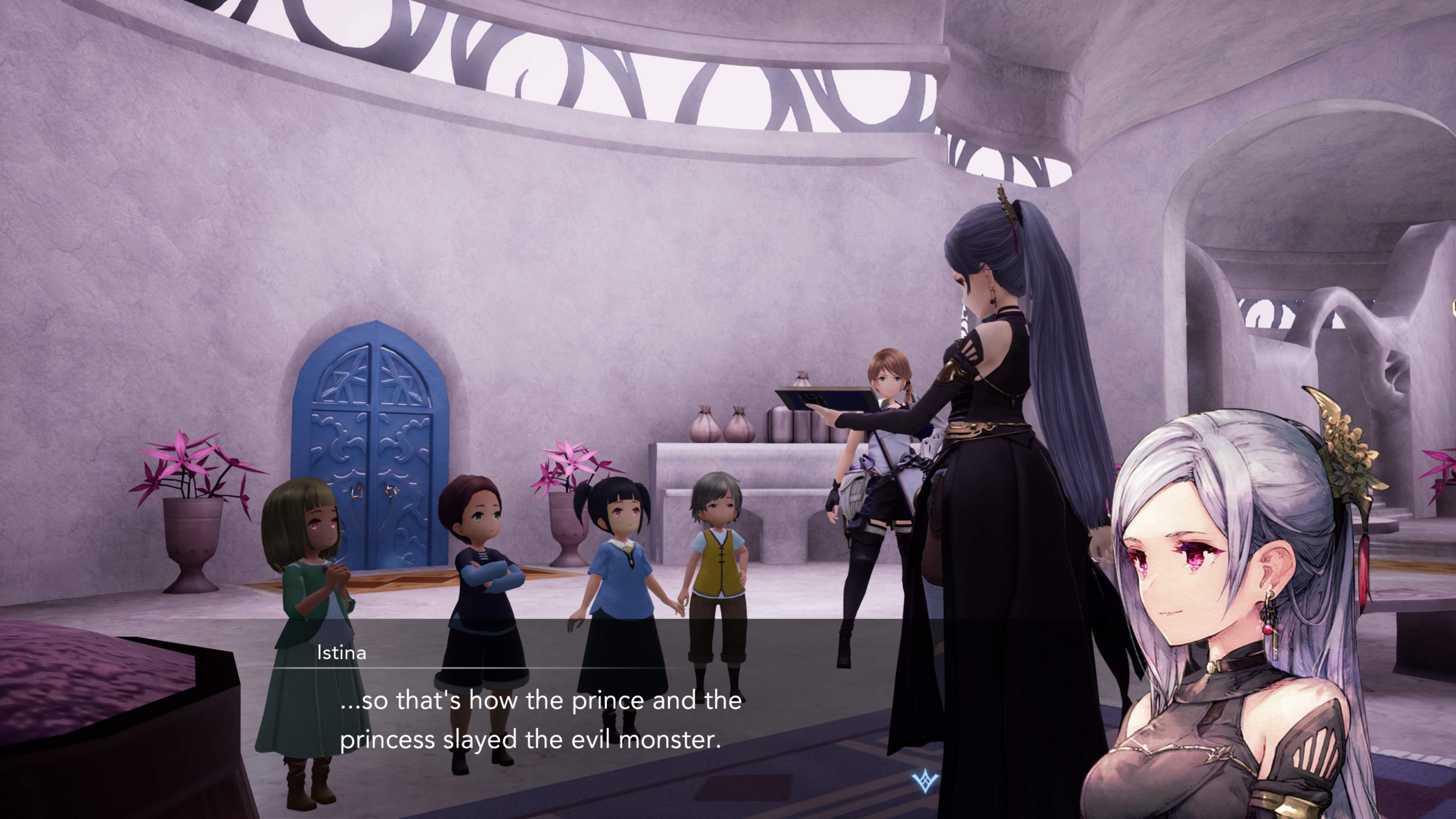 She's intellectual, quiet, and rarely displays her emotions openly. She enjoys reading about different places in the world and often reads aloud to the children.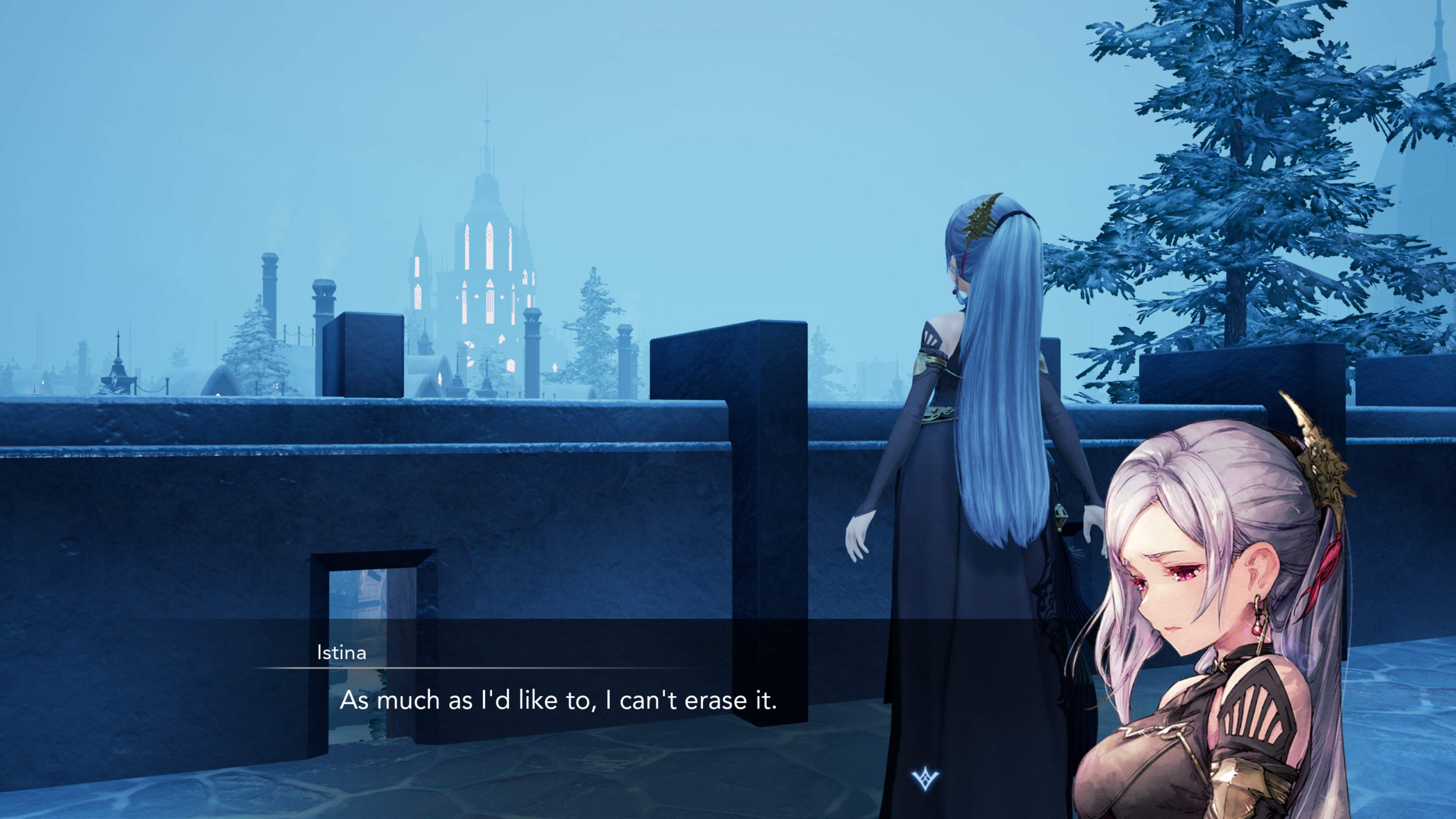 This is how she spends her days and she's beloved by the townspeople. However, it's said that she only arrived in Nemea a few years ago.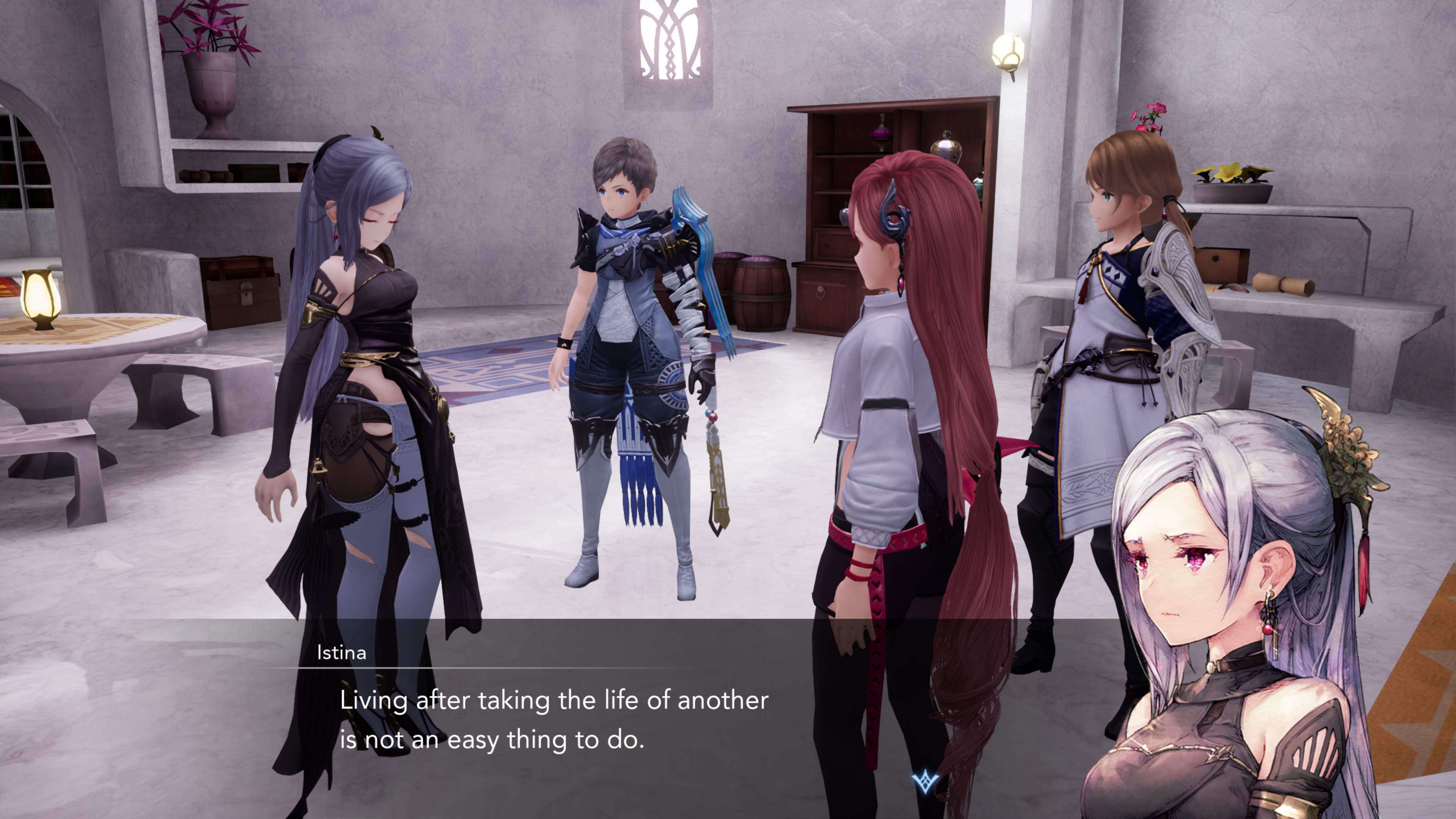 Upon meeting the protagonist, she must confront the past that she's kept hidden…
---
Adventure: Jobs
Parts of HARVESTELLA's world are dangerous, full of monsters who want nothing more than to give you an early retirement.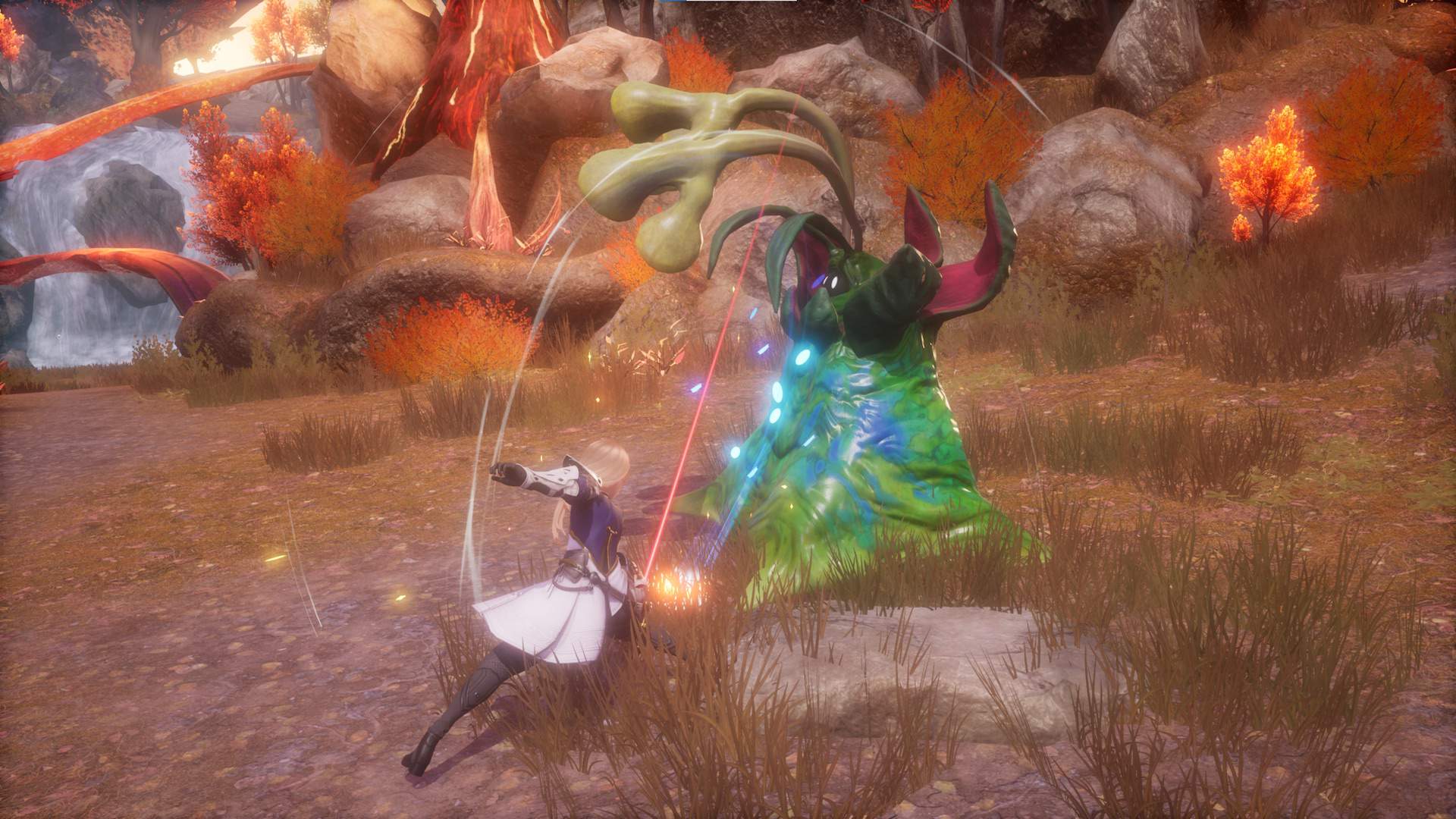 You and your party can overcome battles by using joint attacks and switching instantly between a wide variety of different Jobs. Hit an enemy's weakness and you'll do massive damage!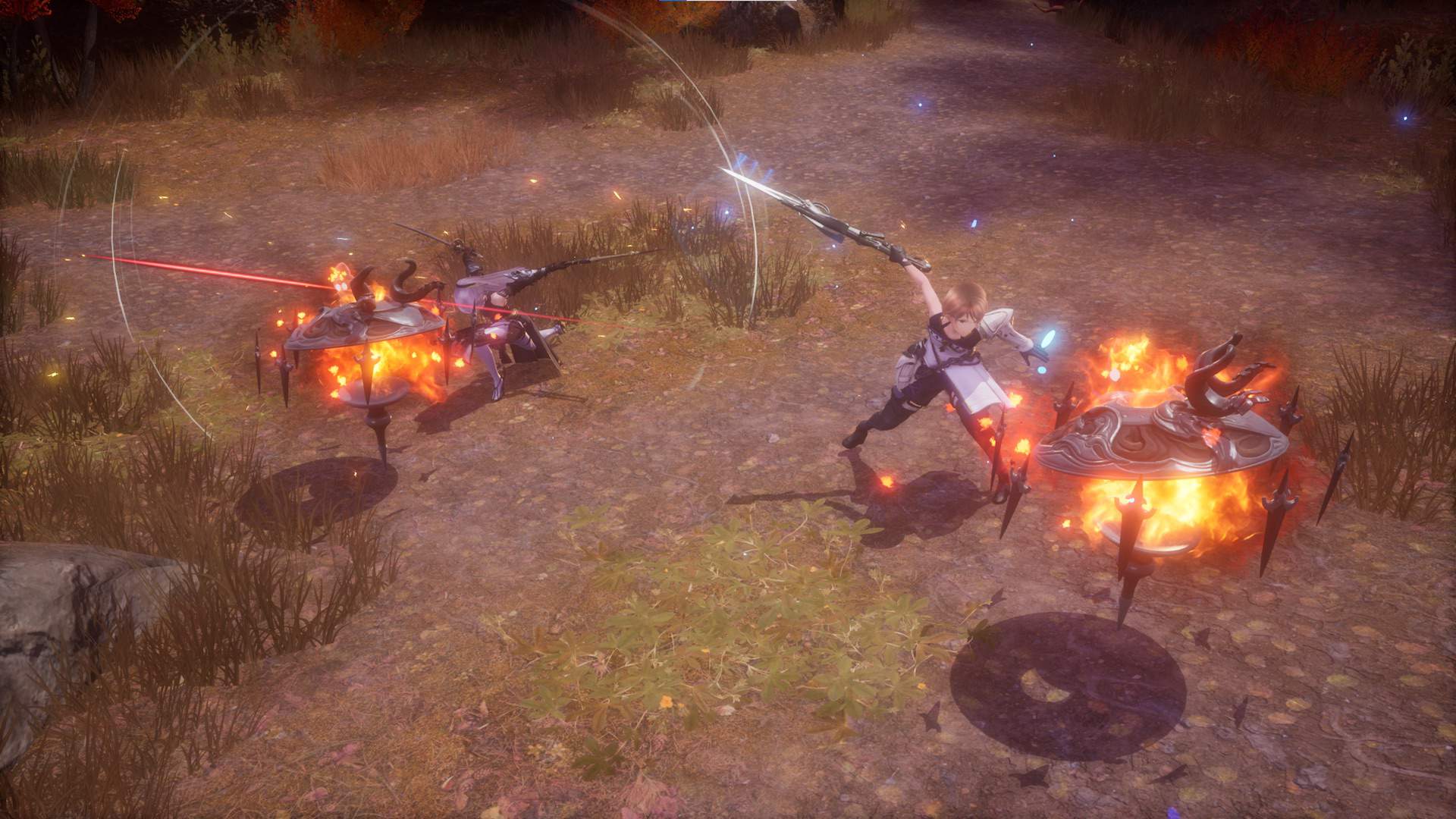 You'll have access to a wide variety of Jobs – these determine what actions are available to you in battle. Each Job has a unique weapon and characteristic skills.
For example, the Fighter is a physical attacker who can unleash swift sword techniques. The Job lets you handle multiple enemies at once by using both single target and ranged attack skills!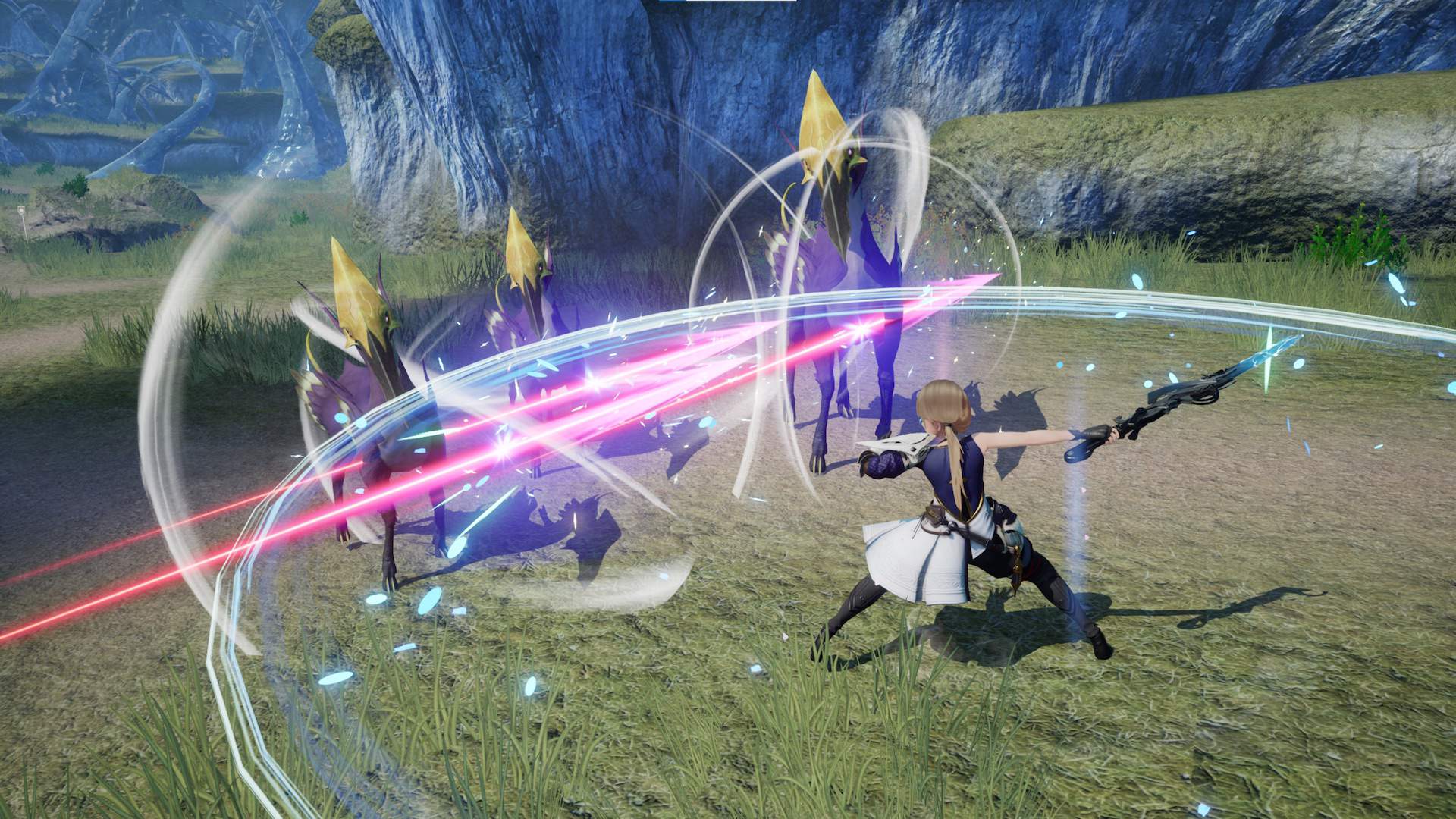 The Shadow Walker Job lets you deal mortal damage with twin blades. What's more, you can enhance your own attacks and deal impressive amounts of damage with hard-hitting skills.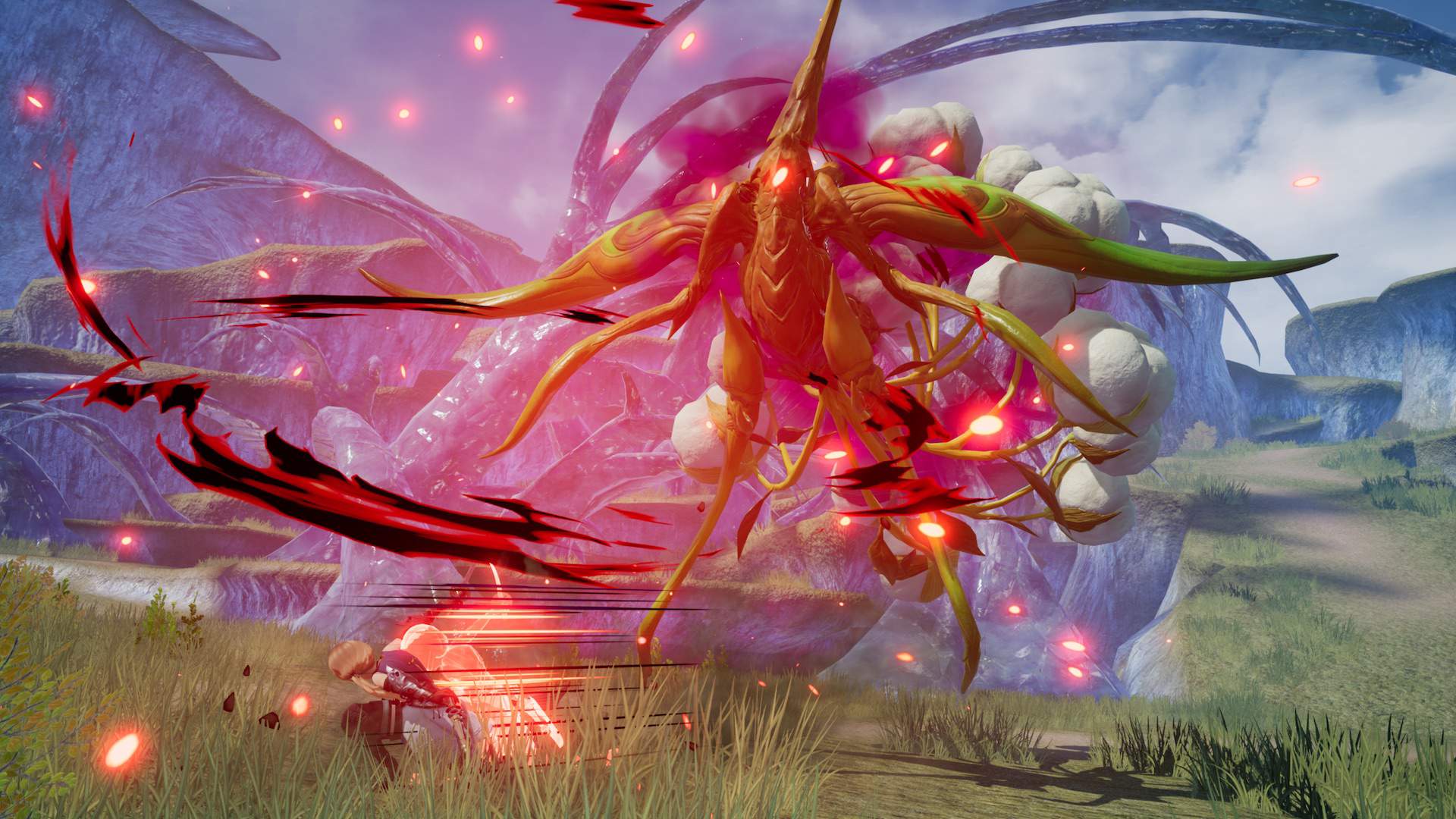 Prefer to keep your distance? The Mage Job specializes at long-range magical attacks. Because Mages can utilize multiple elements, they're able to deal huge amounts of damage by skillfully targeting enemy weaknesses.
When it comes to battle, you have access to multiple jobs, which define the weapon and abilities you can use in combat.
Check out the Sky Lancer: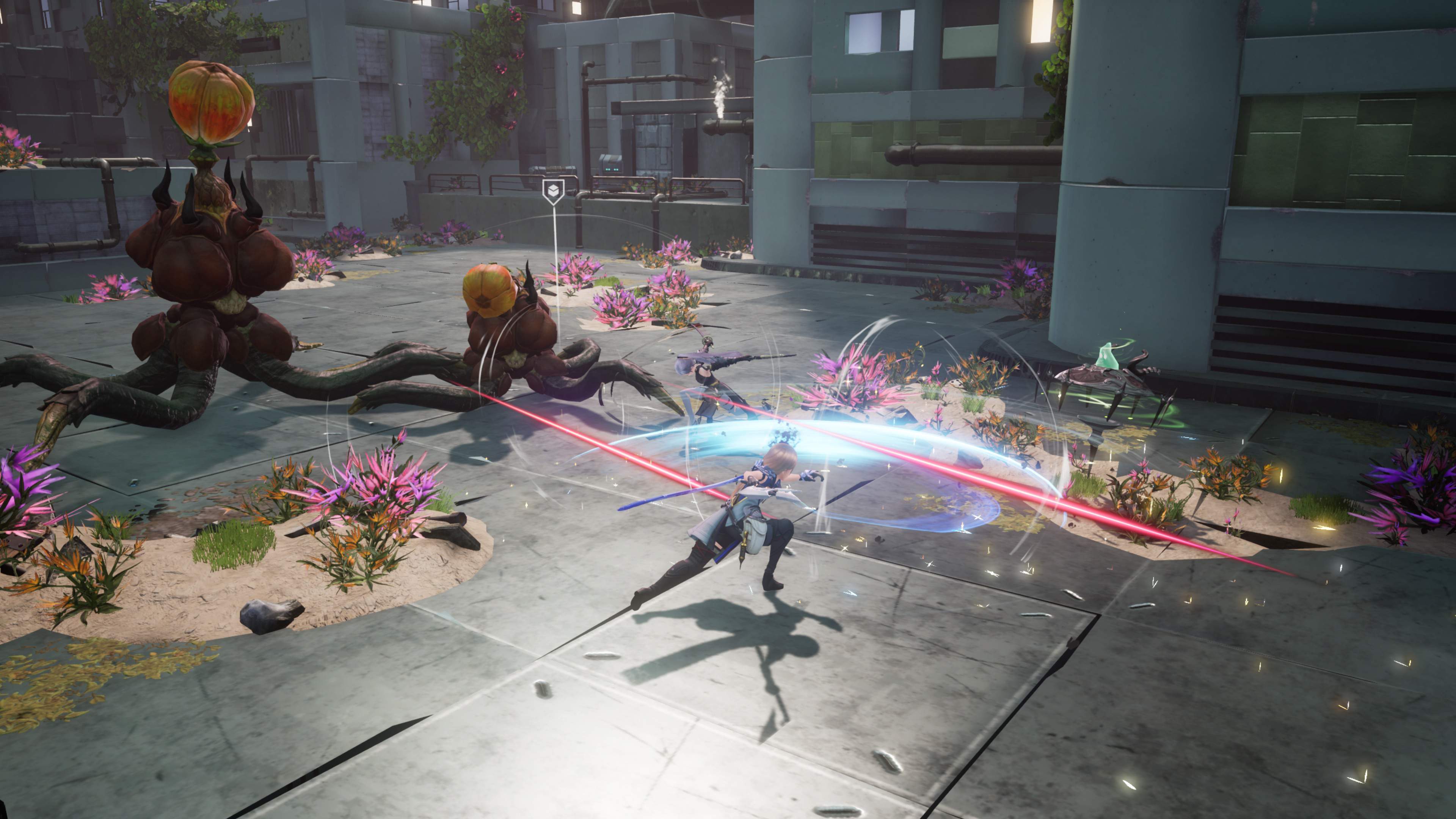 This job uses a spear and excels at physical attacks with wind attributes. Because it learns many wide-range skills that take advantage of the spear's reach, the Sky Lancer is very useful when facing multiple enemies!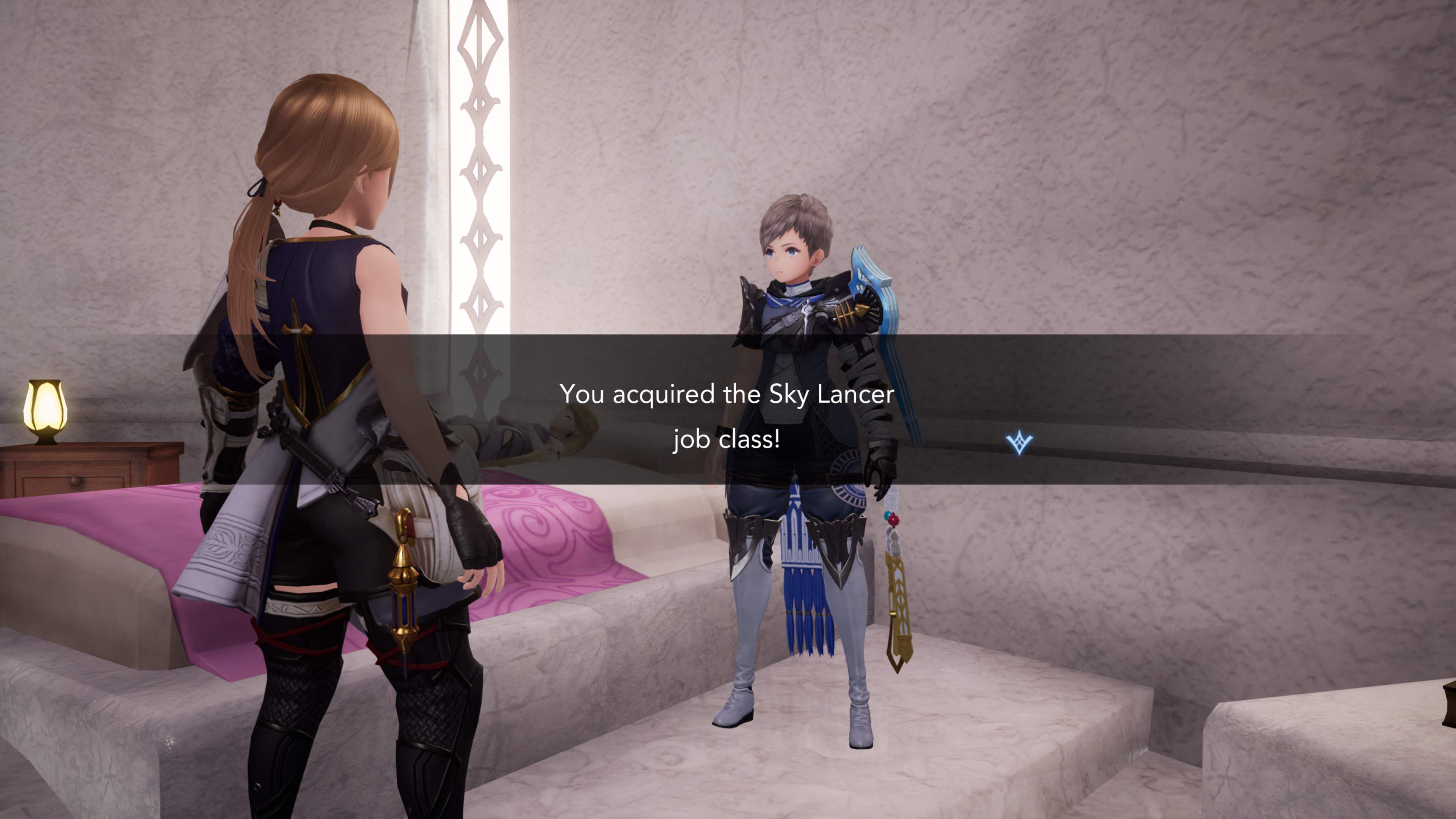 When you recruit a character who has a certain job, the protagonist will also be able to use that job! In the screenshot above, you can see how working with Asyl has unlocked the Sky Lancer for use.
---
Socializing: Character Stories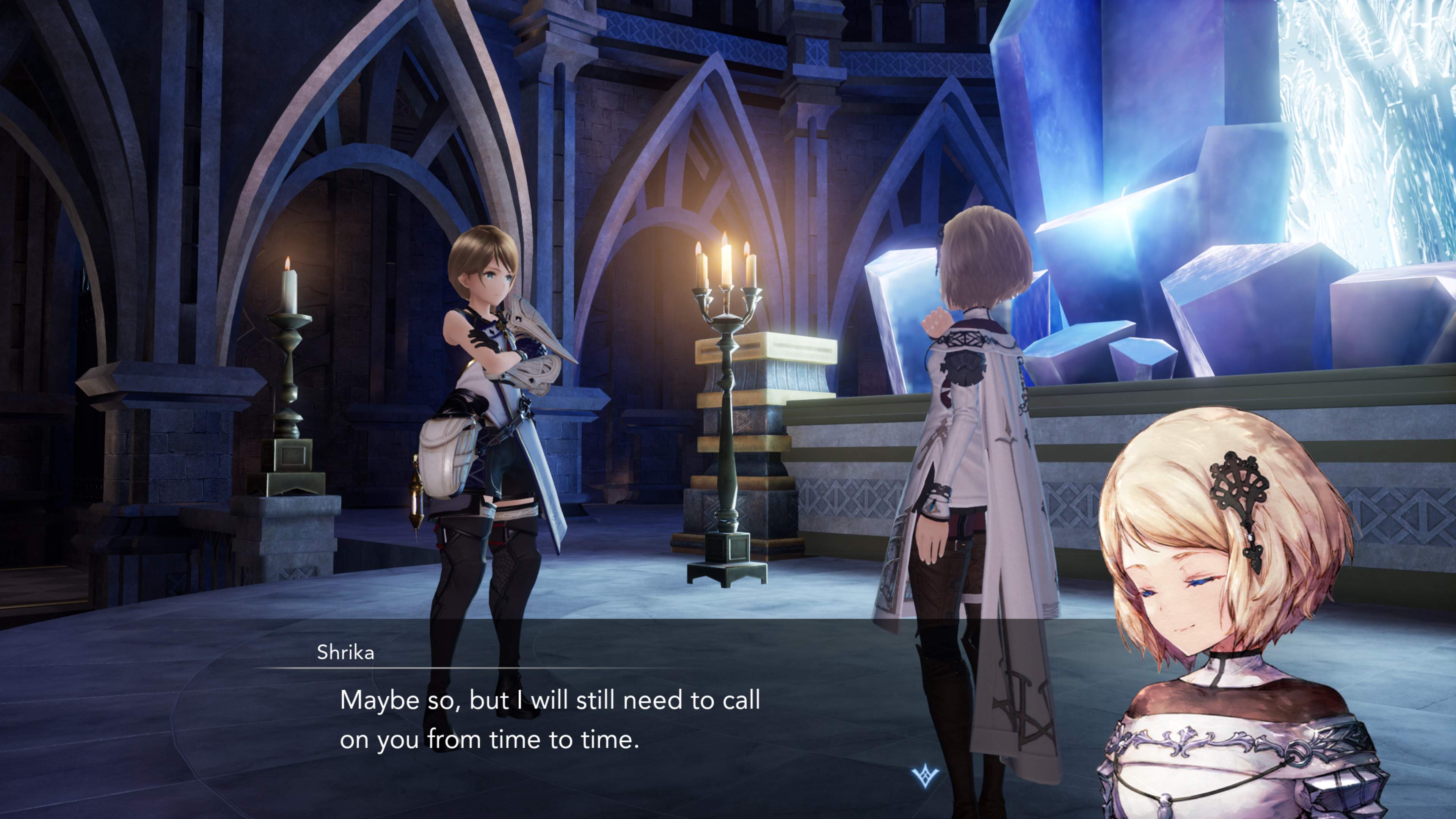 Characters that can join you in battle as allies and other important characters each has their own Character Story.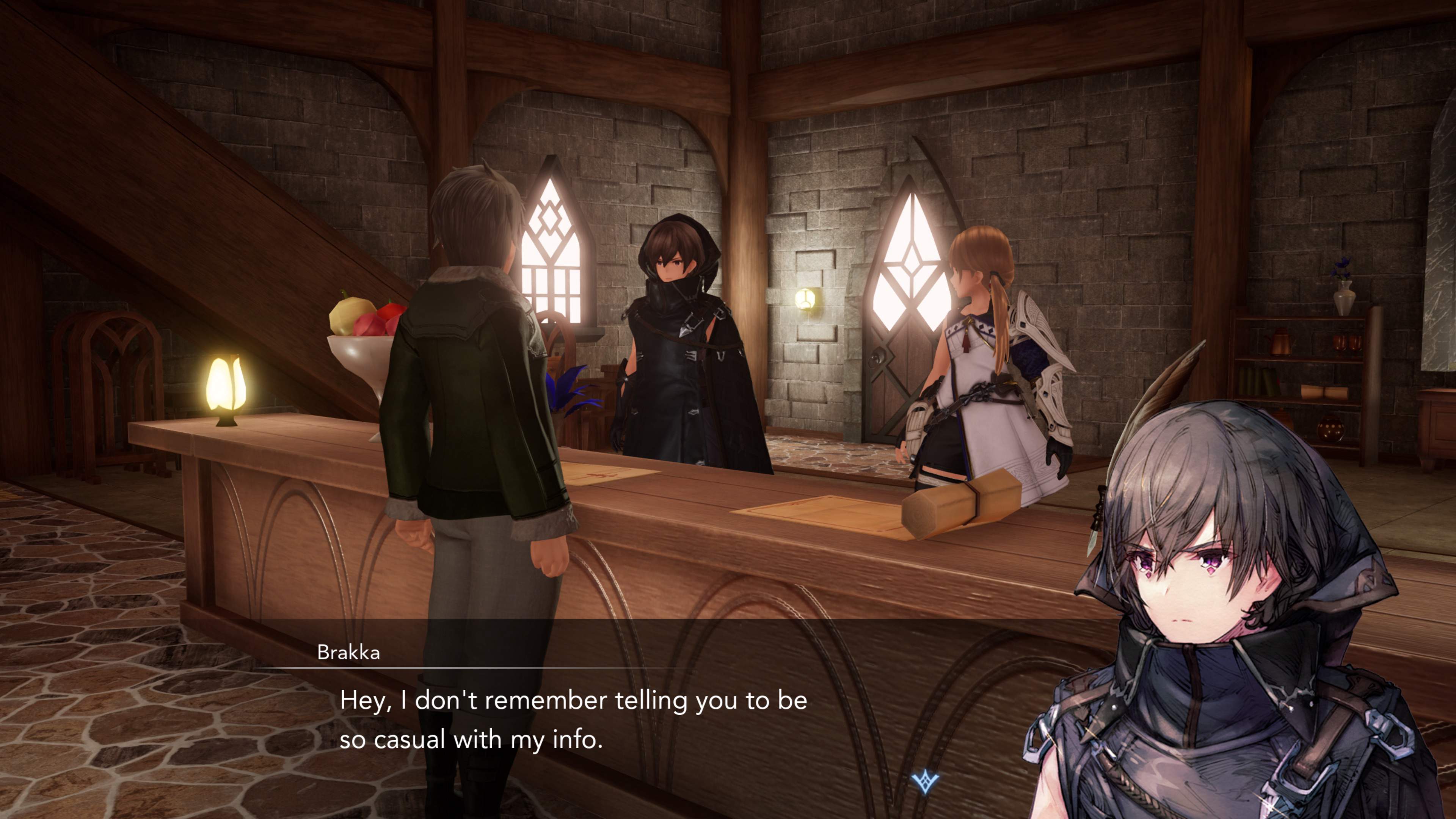 These stories focus on the problems that each character faces.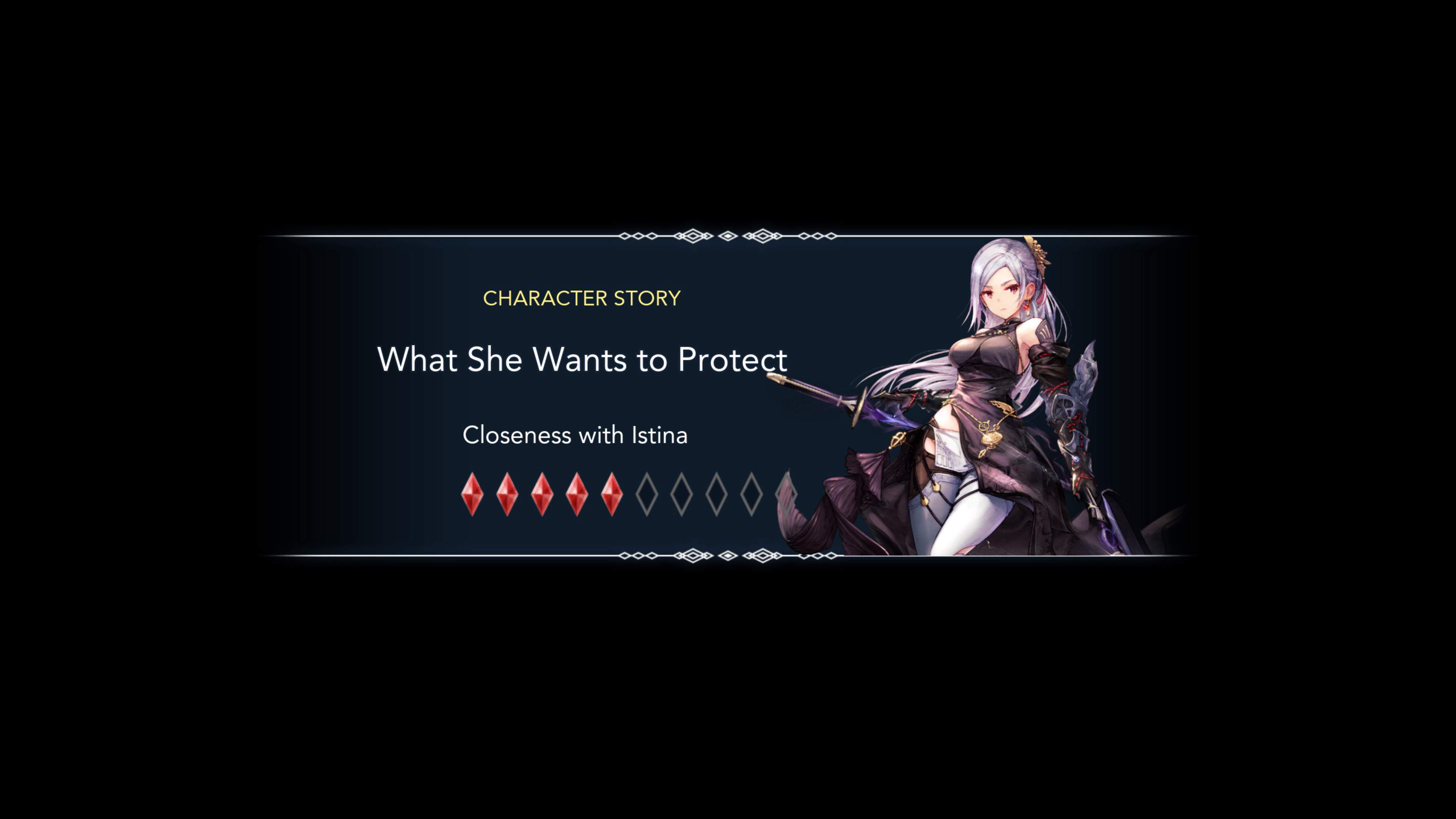 As you progress through a Character Story, learning more about each character's thoughts and feelings, your closeness to them will increase. This grants a range of benefits in combat, and you may even receive rewards!