Pyra & Mythra Will Be Available For Super Smash Bros. Ultimate Later Today (In A Few Hours)
Fighting game fans of the Smash variant, rejoice. New characters Pyra & Mythra from Xenoblade Chronicles 2 will be out later today (or tomorrow in GMT+8 time) on the Nintendo Switch eshop store.
The duo will be sold in the Challenger Pack 9 for US$5.99; the whole Challenger pack that contains the two costs US$29.99. Check out the gameplay for the characters below on this special Super Smash Bros. Ultimate Nintendo live stream.
To recap:
Pyra and Mythra fight as one character. Pyra is a power character who deals big damage and can KO opponents but has slow attacks. Mythra is a speedy multi-hit fighter who walks and dashes quick and cover more ground.
Basically, if you want the best of both worlds from sword characters, Pyra/Mythra can sort you out.
Players can switch between Pyra and Mythra mid-fight. The switching bit has brief invincibility.
Their special moves and Final Smash attacks are from the JRPG Xenoblade Chronicles 2 and its expansion Torna The Golden Country.
Yes, Mythra is still keeping her leggings and pantyhose in SSBU.
New music for this pack include "Xenoblade 2 Medley", and new arrangements for "Tiger! Tiger!" and "Counterattack".
When asked who he likes more, SSBU director Masahiro Sakurai had this to say (thanks Kumikones!)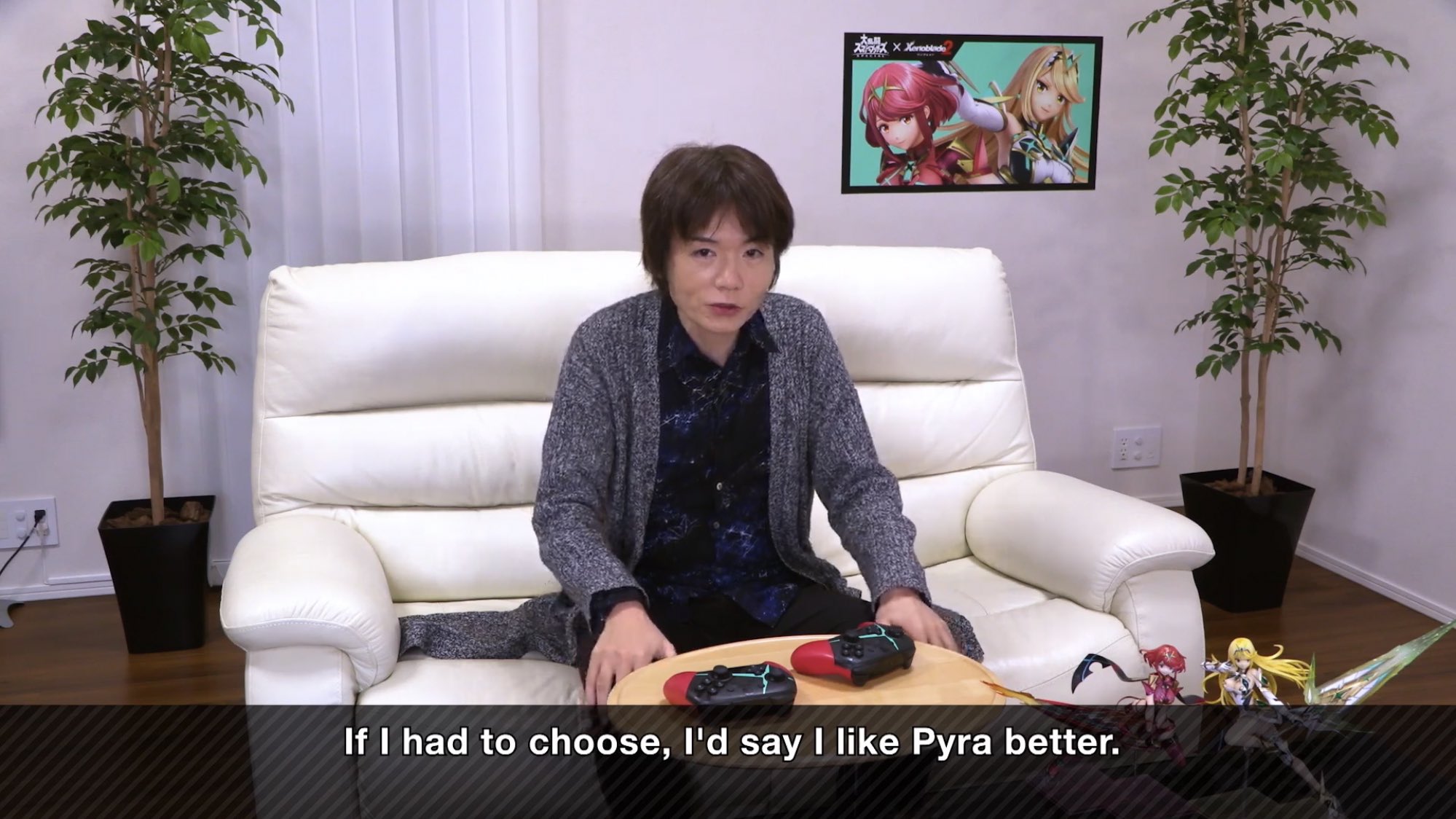 I'll bet.