Platform: PC, Xbox One, Xbox Series X, PS4, PS5
Genre: Expansion to 2019's best looter shooter game
5 expansions later, Borderlands 3 went from a great game to an even more packed one. So what else is there for a sixth DLC pack? How about something for or loot-and-shoot fans and Borderlands lore hounds alike? For the former; more guns & endgame opportunities. For the latter, a bunch of deleted scenes and content for superfans.
Is it worth RM64 though? It really depends on how much of a fan you are.
A Cut Above?
In Borderlands 3: Director's Cut (DLC6), you're given a few story-esque missions involving everybody's not-so-favourite Siren loudmouth Ava where she hosts a ghost story podcast, and you have to go through a bunch of missions in familiar & reused locales to get to the bottom of it.
While its objectives are pretty standard and linear, this mission chain does introduce us to a tanky final boss Guardian alien called the Seer. She comes with her own set of gimmicks and mechanics that may prove a challenge for solo players. It's a mite challenging the first time around and requires you to have friends if you want to get through mostly unscathed.
Of course, the new DLC brings in a new Vault Card system that is essentially dailies and weekly quests akin to an online RPG. Do the tasks & miniquests on the card (like kill certain enemies or bosses) to gain XP, Diamond Keys (to open special loot rooms), and exclusive Card items.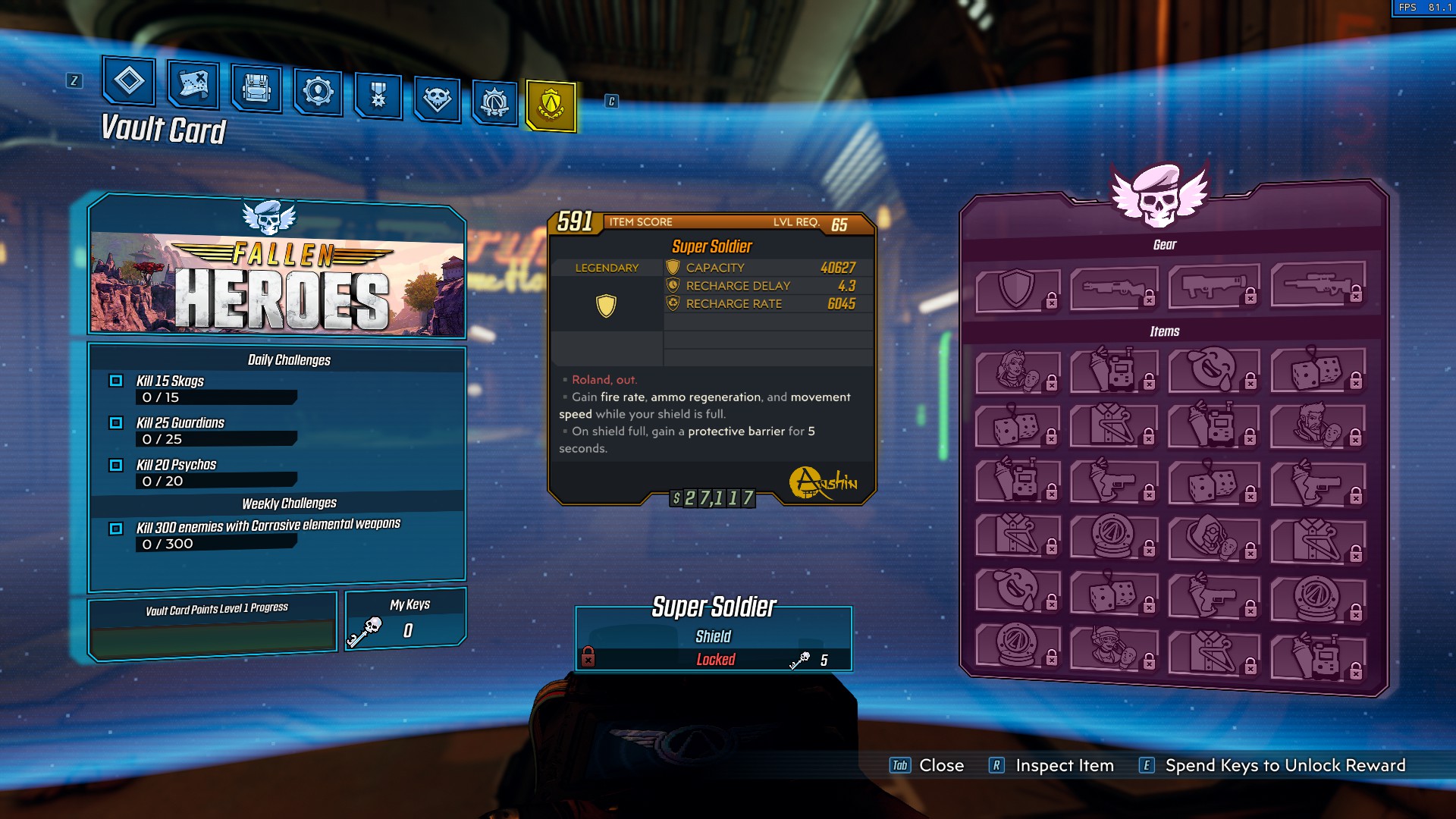 These at least give longtime players a bit of a purpose beyond farming for loot for an hour or so. The Legendary items on the card are pretty awesome: right now they're themed after fallen Borderlands heroes from a super-shield based on Roland to a Hyperion shotgun that pays tribute to Borderlands 2's Angel. We'll be seeing new Vault Cards get introduced and offer new items in the next few weeks and months, hopefully.
The other fine meats in this DLC include a new Raid Boss called Hemovorous: pay 500 Eridium to gain entry and beat this giant-as-heck Varkid. It's not as tough as the other Raid bosses in Borderlands 2, but it still requires a four-Vault Hunter team if you want to beat it efficiently without running out of bullets midway.
The loot it drops is also really great ranging from "company themed" artifacts that give manufacturer bonuses, to an Atlas handgun that basically makes all other Atlas homing and tracking guns obsolete. Let's just say that the loot from DLC6, be it from bosses and even in the Designer's Cut Arms Race, will make their way in the top spots of the "best Borderlands 3 legendary guns" list.
Gun Shy?
In the context of a review, scores are meaningless for fan-driven DLC content like this. Players who follow Borderlands 3 since its 2019 debut are going to straight-up buy DLC6 for the extra guns, levels, updates, raid bosses, and the actual extras. Yes, even the one animatics that could actually change the series' hated character into a justified one.
Anyone who is new to Borderlands 3 and did not buy the rest of the DLC may want to wait for a full-on bundle that's lower than its current price because it's just that: extras. Even so, DLC6 is slightly low-tier extras compared to DLCs 2 to 4 which have fleshed-out plots and levels/monsters that aren't reused assets.
Unless you really are into Borderlands 3 like I am even after a couple of years, you may want to hold off buying this DLC until it's at a good discounted price. To the superfans who still like to experiment with OP Vault Hunter builds with better weapons & want dailies, go nuts with Borderlands 3: Director's Cut.
Final Score: 70/100