After years of suffering through terrible movie adaptations based on the most popular tabletop game out there -Dungeons & Dragons, not Magic: The Gathering- we finally have a noteworthy adaptation made by a production, writing, and directing crew who knows what they're doing. They understand that they have to make a movie that's entertaining and full of heart while also adhering to the source material it's adapting from: sounds easy on paper, but it can be tough on which end of the spectrum you have to placate.
Luckily, the new Dungeons & Dragons movie adaptation, subtitled Honor Among Thieves, has a few aces up its sleeve: a sizeable budget of US$151 million, a stellar cast who takes their roleplaying professionally, and the "keep it simple" concept. Yes, the film does mention some names to make hardcore D&D fans jizz their pants, but it remembers to entertain and tell an easy story amidst the fantasy tropes.
Roll For Initiative
The plot of Dungeons & Dragons: Honor Among Thieves is focused on Chris Pine's character: a former Harper agent-turned thief/bard named Edgin who parties up with Michelle Rodriguez's Holga the Fighter and a few others botch a heist, then were imprisoned, and then got out scot-free. When it turns out Edgin and co. were played like his lute, he plans to get the band back together for a big heist located in Neverwinter. Yes, THAT Neverwinter.
The movie does not shy away from its lore, references, and callbacks. Fans of the tabletop series of games will love how its iconic locations and creatures are done up, fleshed out, and displayed in full Hollywood splendour. Just keep in mind that the key word here is "fantastical"; while far from a realistic setting, the bestiary and locales on display here are a hoot to watch and play out that you're willing to leave critical thinking behind. From owlbears to displacer beasts to even a fat dragon, as well as NPC races like the cat-like Tabaxi (they're so furry!), they're all a treat to watch in action.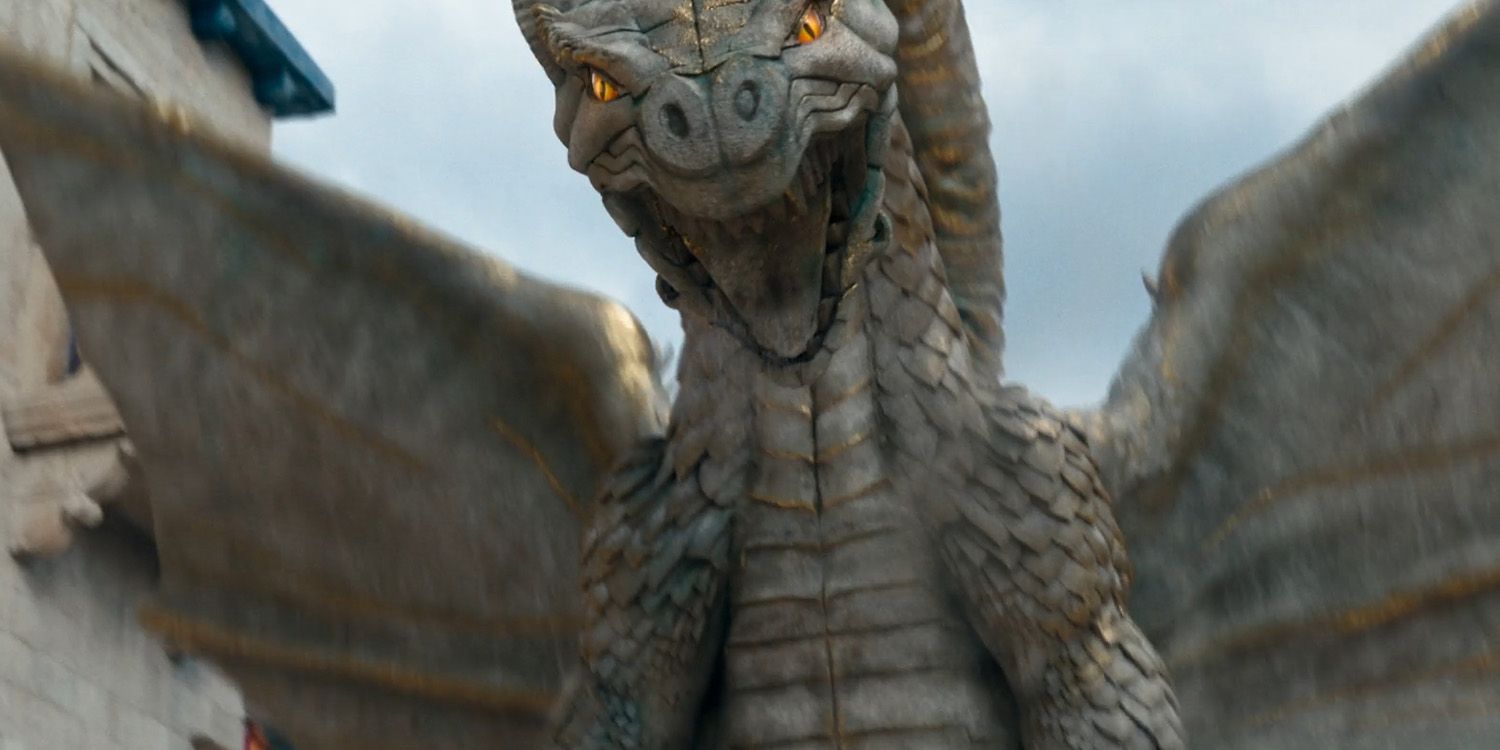 Yes, you can nitpick about some CGI choices here and there, but the majority of the visual work on display here is immersive. Speaking of setpieces, the adaptation is really creative with its scenarios and problems the party runs into. We get to witness a funny raise-the-dead interrogation scene, a nice one-take chase sequence with a shapeshifter, a fight in the famed Underdark, and a few climactic battles involving an ever-shifting maze (with an 80s cameo!) and powerful spellcasters.
None of this would have worked if the actors aren't invested in their given roles and setting, but thankfully it seems like they're having fun with what's written. Chris Pine is affable as always, with his main plot point of trying to bring back his loved ones from death while also sorting out the mess he's in pretty relatable to an extent. He complements Michelle Rodriguez's gruff portrayal of the team's ass-kicker with a soft spot for potatoes and short men.
Justice Smith's smart-but-meek Simon the magician along with Sophia Lillis' Doric the sassy Tiefling druid round up the party's other half, making for a nice mix of personalities. While only around for a handful of segments, Rege-Jean Page's Xenk the Paladin takes the spotlight playing a lawful good paragon who has a no-nonsense attitude and a lack of understanding of irony and colloquiums (ala Guardian of the Galaxy's Draxx). Daisy Head's Sofina is perhaps a chilling sight, playing an antagonistic Red Wizard who speaks little but kills dissenters and obstructions a lot. Hugh Grant's thief-slash-nobleman Forge is pretty much as slimy and conniving as you can get. All in all, everyone's having fun with their fantasy roles.
A Saving Throw
While Dungeons & Dragons: Honor Among Thieves isn't the most innovative and unique of stories -it even has a few jumpscares for some odd reason- it is one that does its source material justice. It's entertaining enough to stand on its own, it explains enough to get audiences invested in the world without drowning them lore-wise, and it does its job in using its many elements while making sense in a story context.
Dungeons & Dragons: Honor Among Thieves is a good-spirited fantasy action show with a fun cast that can occasionally tug at your heartstrings. Even if you don't know your gelatinous cubes from your Baldur's Gate, this film will make you get into its universe.
Final Score: 80/100