In The Falcon And The Winter Soldier Episode 6, we finally saw the culmination of everything that happened in the past five episodes.
I'll be discussing heavy spoilers from The Falcon And The Winter Soldier Episode 6 so if you haven't seen it or want to avoid spoilers, now's your chance to stop reading.
Also, if you haven't, you can check out my previous breakdown and easter egg articles for WandaVision Episode 1 and 2, Episode 3, Episode 4, Episode 5, Episode 6, Episode 7, Episode 8 and Episode 9.
For The Falcon And The Winter Soldier, you can check out my previous breakdowns here Episode 1, Episode 2 and Episode 3, Episode 4, and Episode 5.
If you want a non-spoiler guide to The Falcon And The Winter Soldier, you can head on over here.
Sam Finally Suits Up As The New Captain America
Booyah! In The Falcon And The Winter Soldier Finale, Sam Wilson finally suits up in the new Captain America suit given to him by Bucky and the Wakandans in the previous episode.
It looks pretty comics-accurate so kudos to Marvel Studios for that.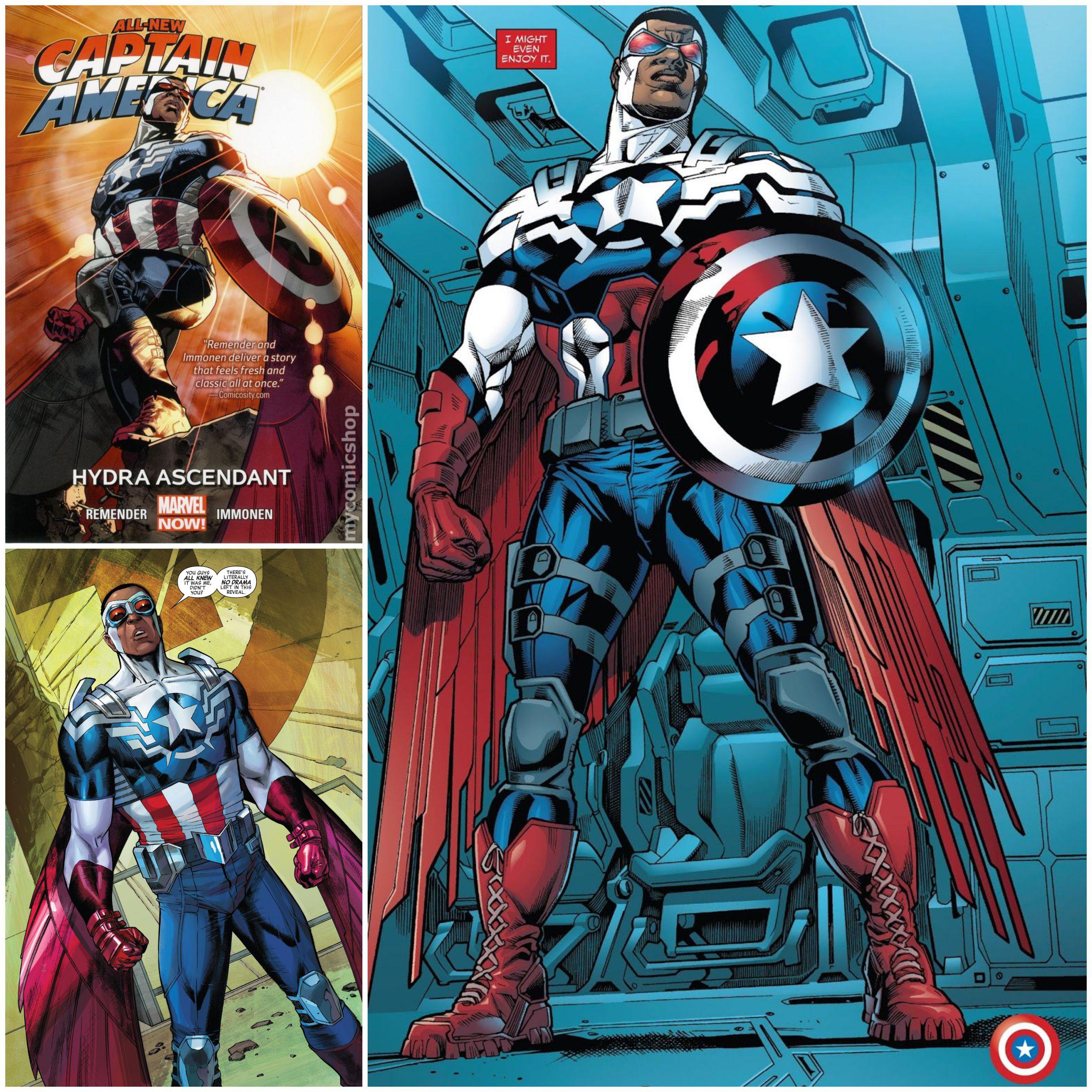 Redwing Is Alive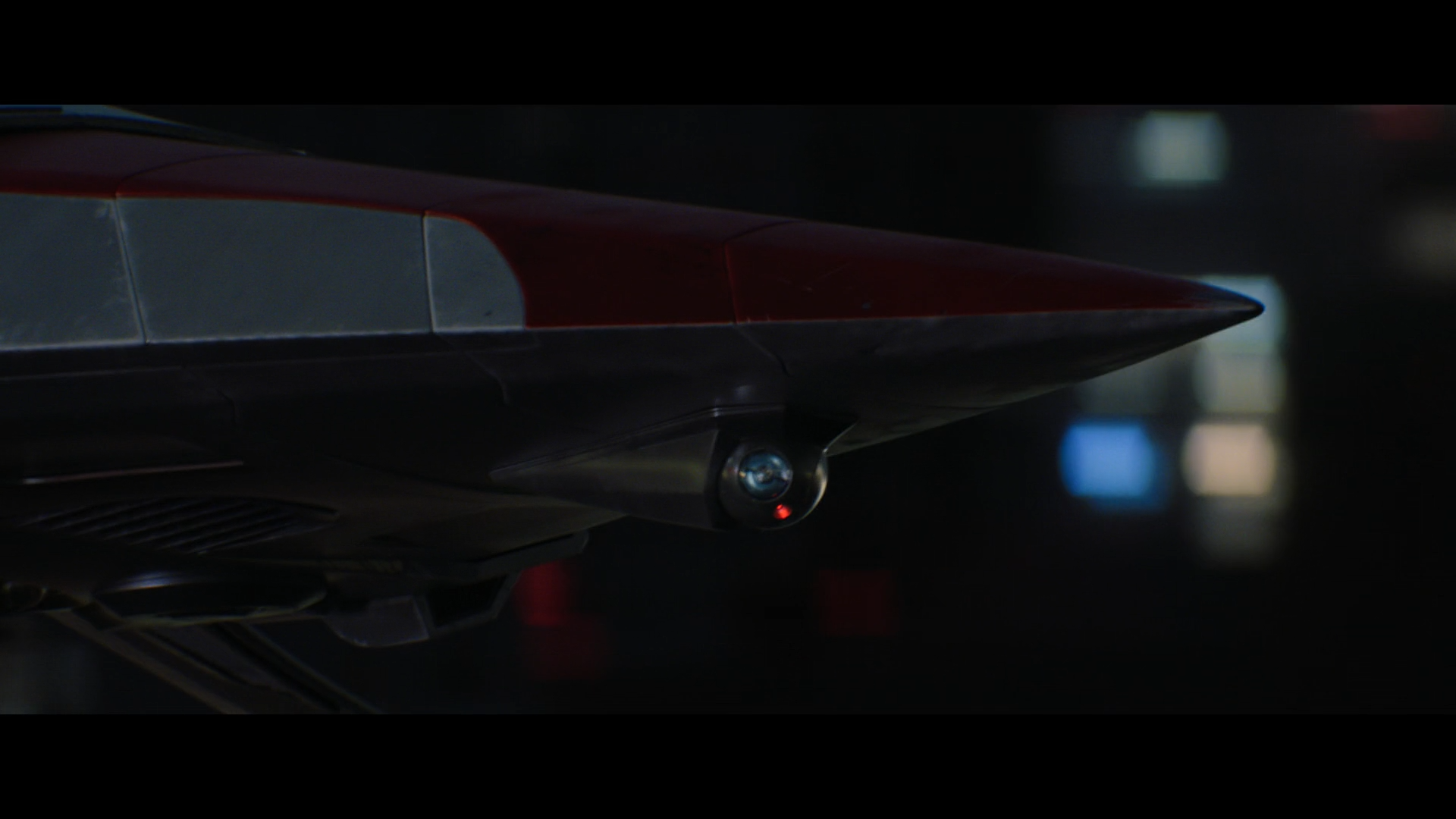 Remember when Karli Morgenthau killed Redwing in Episode 2? I do, and Sam has either repaired Redwing or just gotten a brand new one somehow.
I know the Marvel Cinematic Universe version is just a machine (instead of the real bird in the comics), but it's still nice to see.
John Walker Returns To Fight Karli Morgenthau
John Walker is back and he's returned in a brand new suit and makeshift shield. He's not officially US Agent yet (nor does he calls himself that yet), but he's pretty much on his way already.
However, the US Agent in the comics was never a villain. He's an anti-hero and that's reflected here as well. When given the choice to either save a truck full of innocent people from toppling off a cliff or go after Karli and let them die, he chooses to save the people, showing that he's still very much a hero inside.
Sharon Is The Power Broker
It's revealed that yes:
It's been Sharon all along.
Sharon is the Power Broker in control of Madripoor, which makes a lot of sense.
She also kills Batroc when he threatens to reveal Sharon's true identity as the Power Broker to the world.
Karli Morgenthau Dies After Being Shot By Sharon
In the fight between Sam and Karli, Sharon shoots in Karli before she could hurt Sam further (and perhaps even in an effort to keep her from revealing her identity as the Power Broker).
There goes the leader of the Flag-Smashers.
Sam's Powerful Speech On Live TV
After bringing Karli's body to the authorities, Sam confronts the Global Repatriation Council (GRC) members that he helped save and asked them whether they'll still reset the world's borders. When they said yes and told Sam that he wouldn't understand how complicated the situation is, here's Sam's inspiring and chilling reply, which was broadcast live on TV (and seen by Isaiah Bradley and his grandson):
"I'm a Black man carrying the stars and stripes.

What don't I understand?

Every time I pick this thing up (the shield), I know there are millions of people who are gonna hate me for it.

Even now, here…

I feel it.

The stares, the judgement.

And there's nothing I can do to change it.

Yet, I'm still here.

No super serum, no blond hair or blue eyes.

The only power I have is that I believe we can do better.

We can't demand that people step up if we don't meet them halfway.

Look, you people have just as much power as an insane god, or a misguided teenager.

The question you have to ask youself is:

How are you going to use it?"
Obviously, there's more to the speech, but it's an extremely powerful one nonetheless.
Zemo's Butler Kills Off The Last Of The Flag-Smashers
Yes, that's Zemo's butler, if you remember him from Episode 2. He kills off the last remaining members of the Flag-Smashers with a car bomb, before the scene cuts to Zemo in the Raft prison.
John Walker Is Now Officially The US Agent, As Appointed by Contessa Valentina Allegra De Fontaine AKA Madame Hydra
John Walker finally has his comics-accurate US Agent costume and Contessa Valentina Allegra De Fontaine AKA Madame Hydra (as played by Julia Louis-Dreyfus) has officially appointed him the US Agent.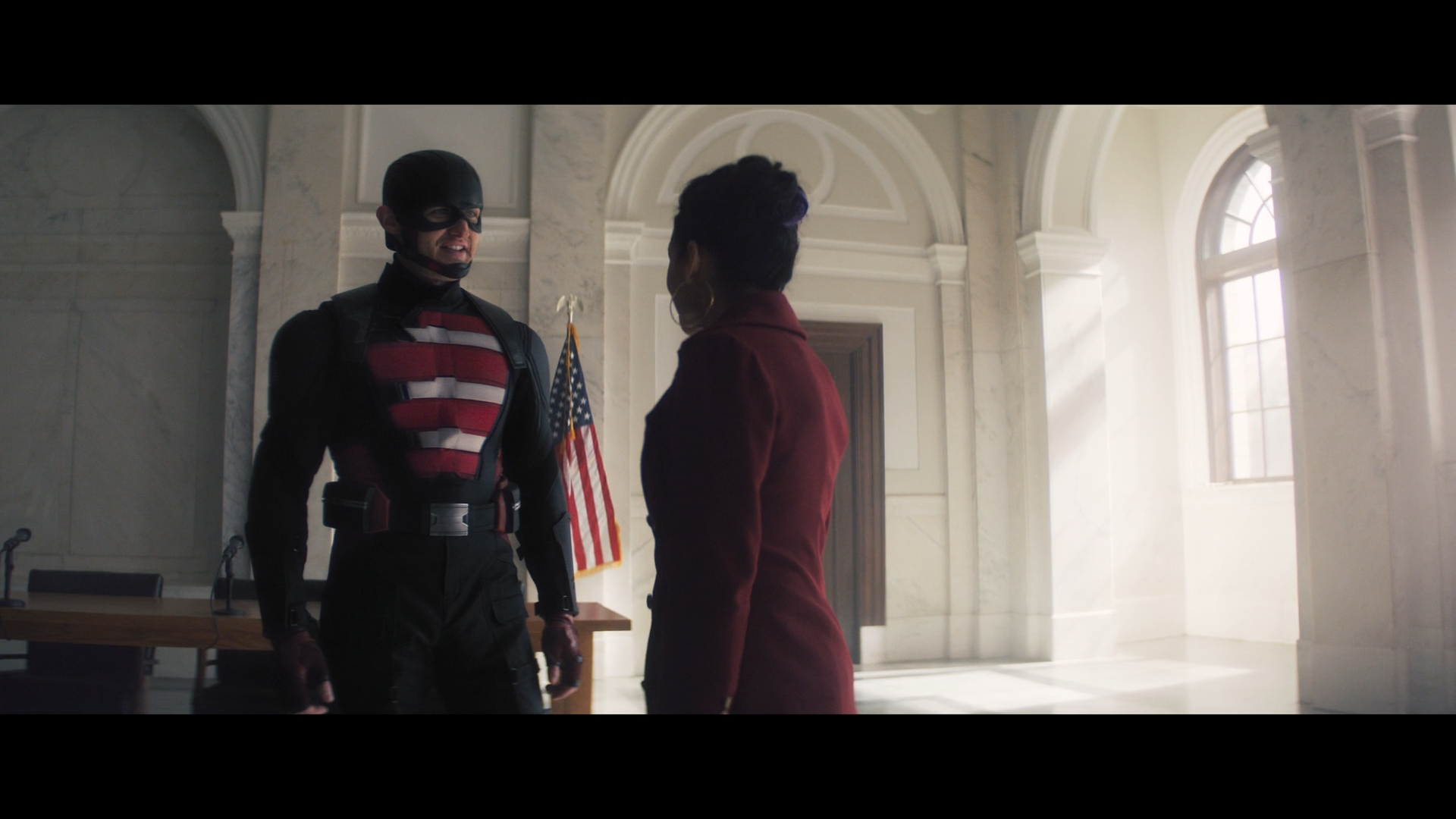 Bucky Has Finished His Book Of Atonement
Bucky has finally finished the book of atoning for his sins as the Winter Soldier. Perhaps now he can finally start moving on and start living as Bucky Barnes.
The Government Officially Recognises Isaiah Bradley As A Former Captain America
In what is one of the most tear-jerking moments in the MCU, Sam brings Isaiah Bradley and his grandson to the Captain America museum, where it's revealed that the government has included an exhibit on Isaiah and his contributions as Captain America.
But Wait, There's A Post-Credits Scene
In the post-credits scenes, the government grants a full pardon to Sharon and reinstates her as Agent Carter (though SHIELD doesn't exist anymore).
However, Sharon is still the Power Broker, and we see her making a mysterious call to tell everyone out there that she's ready to sell out government secrets and more to anyone willing to pay for them.
Conclusion
A lot of stuff certainly happened in The Falcon And The Winter Soldier finale. Sam is the new Captain America, John Walker is the US Agent under Contessa Valentina Allegra De Fontaine AKA Madame Hydra, Karli Morgenthau is dead but the Flag-Smashers could still live on, and Sharon has been pardoned but now she's selling government secrets as the Power Broker.
Unlike WandaVision, The Falcon And The Winter Soldier could easily get a second season and more if it wanted to. WandaVision aimed to set up more movies, but The Falcon And The Winter Soldier can easily be expanded upon if Marvel Studios chooses to do so.
Well, true believers, it was a great first season for The Falcon And The Winter Soldier. The next one is Loki in June 2021, so keep on keeping on and excelsior!