Riot Games today announced an expansion to the beloved universe of the critically acclaimed tactical shooter, Valorant, titled Valorant: Agents Of Romance. 
Valorant: Agents Of Romance will be Riot Games' first full game in the dating sim genre. This is following the success of League Of Legends' Spirit Blossom event, which featured dating sim components that delighted fans around the world. 
The new title will allow players to take on the role of a new recruit as they train to be a Valorant Agent. As players experience the rough and tumble life of an Agent in Training, they'll build meaningful relationships with each of Valorant's Agents: collecting items, going on dates, and maybe even saving the world in the process. 
Valorant executive producer Anna Donlon said:
"We've been looking into ways to expand and explore the VALORANT universe, even prior to launch, and when we landed on a dating sim, it just made sense. We believe that everyone can relate to and enjoy the Agents of VALORANT, whether they're tac-shooter players or dating sim players." 
Valorant and Valorant: Agents Of Romance narrative writer Joe Killeen said:
"Our Agents are living, breathing individuals that are as expressive as our players. Agents of Romance allows us to put those inner emotions and human connections front and center, and we can explore who these individuals are when the uniform is off and the guns are stored away." 
Valorant and Valorant: Agents Of Romance game director Joe Ziegler said:
"It's kind of funny. At first, we wanted to launch Agents of Romance as a game mode in VALORANT, but it started to take on a life of its own," said Joe Ziegler, Game Director of VALORANT and VALORANT: Agents of Romance. "I don't remember who suggested it, but at some point we just said, 'Screw it. Let's make this a whole game.'"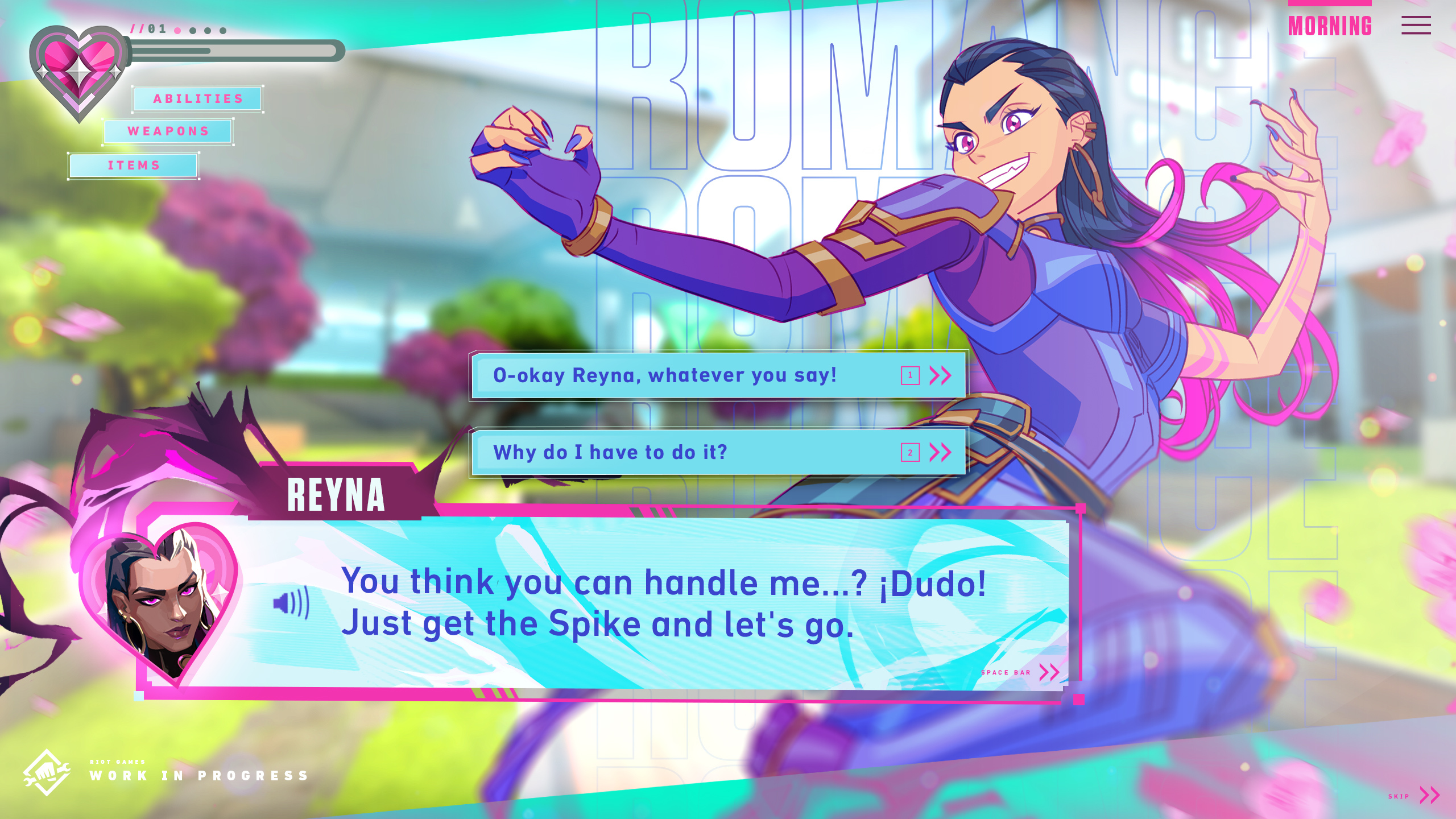 Valorant: Agents Of Romance is set to launch for PC sometime in 2021.