This guide is still under development as the quests will slowly unlock as days go by.
Genshin Impact is hosting a rather odd event for your heroes to partake in: asking a Hilichurl for help. Since you've been battling Hilichurls, it seems like a weird request from these monsters, but you need their help in order to track down your mark from the Adventurer's Guild: an Unusual Hilichurl.
The event is called Mimi Tomo, and here's what you need to do in order to score all the Serenitea goodies and Primogems for the limited time quest.
Mimi Tomo Guide
First, you need to be at least Adventure Rank 20 or higher. Then you need to practice your Hilichurl dialect using Ella Musk's Handy Handbook of Hilichurlian which you'll get at the beginning of this limited quest.
When approaching a friendly Hilichurl, they will ask you for items in exchange for the Unique Hilichurl clues. They obviously won't speak English, so you need to decipher what they want using the handbook. We have the book below to help you out.
Hilichurl Handbook In Pictures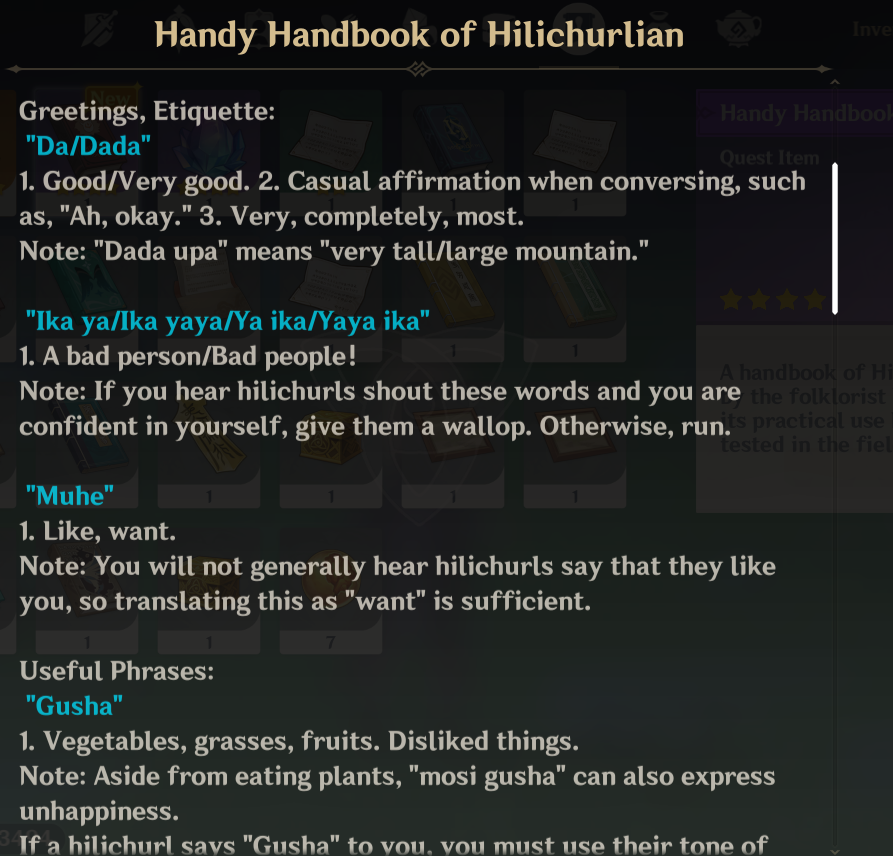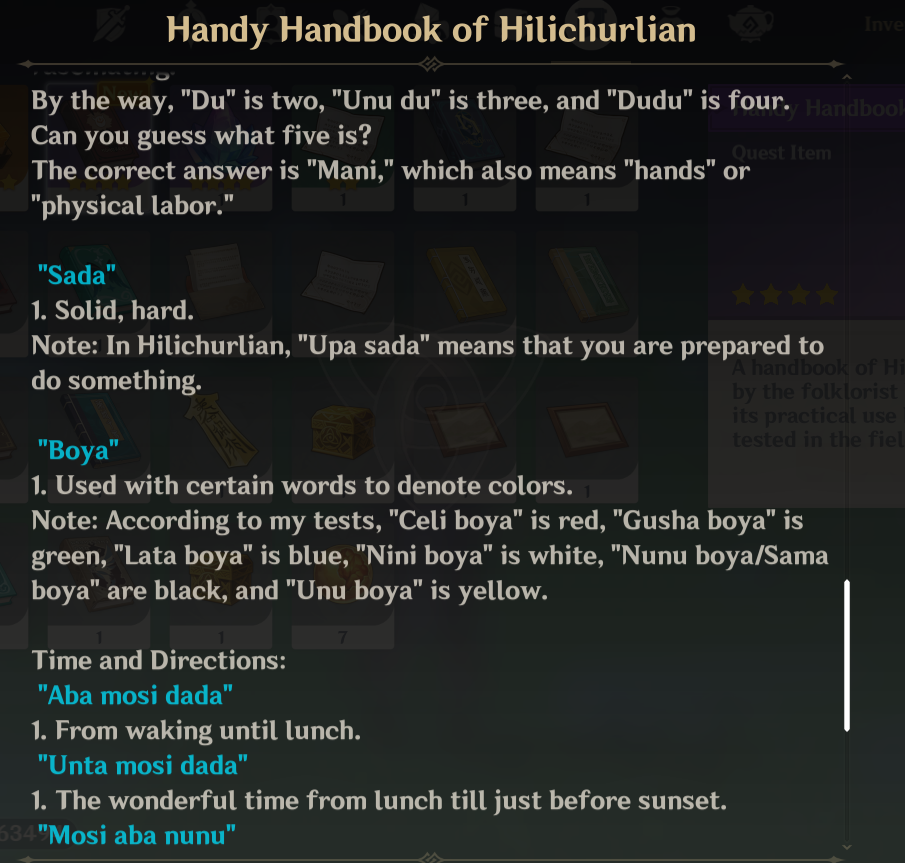 First Unusual Hilichurl
The first Hilichurl to start this quest line will be at Starsnatch Cliff. You'll have to search for a friendly Hilichurl within the search area. When you find the hungry one you're looking for it will say "Mi muhe mita, mita movo lata".
Basically, it wants "meat in the water": fish or crab. Find these ingredients in bodies of water.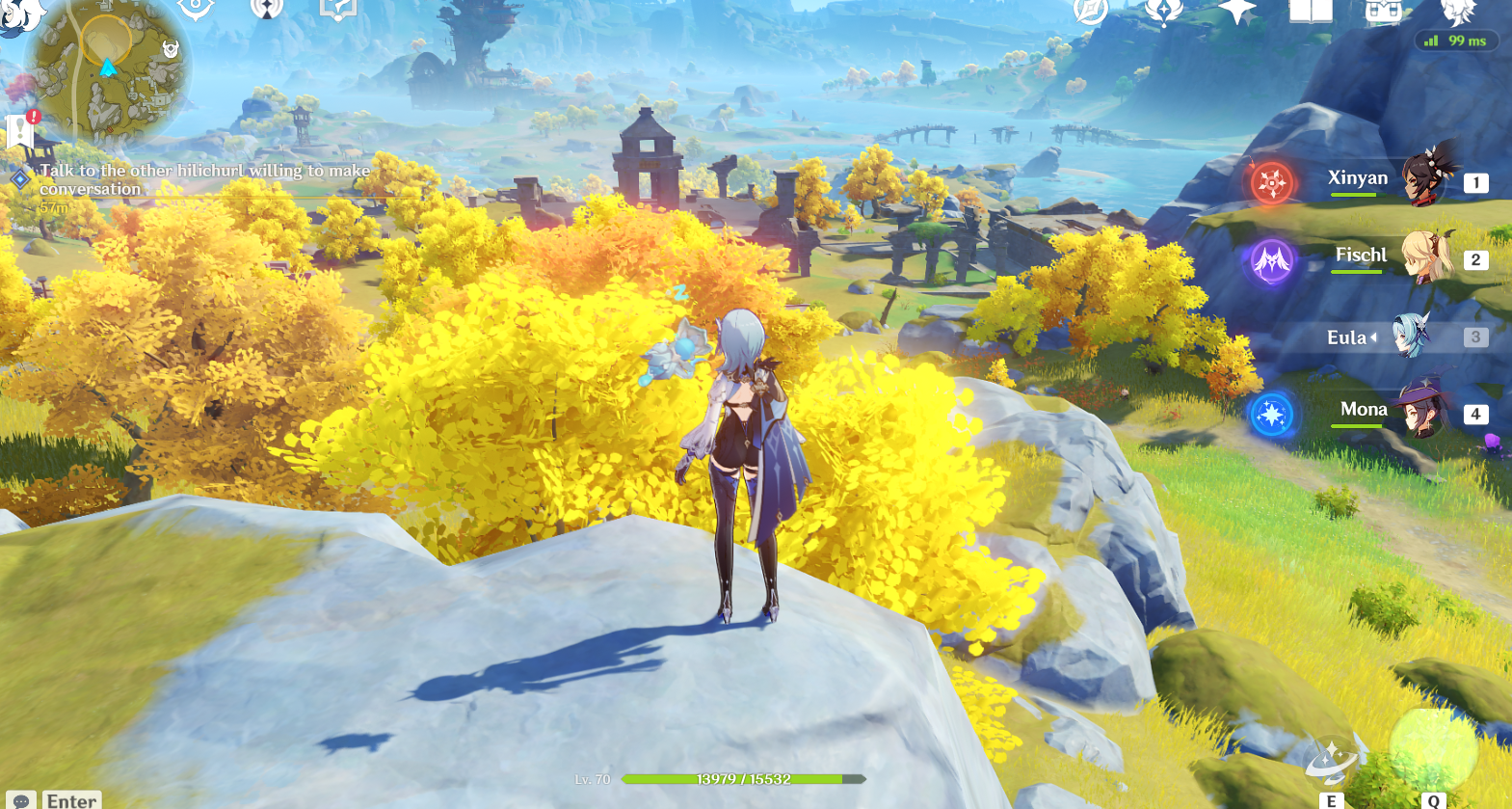 The second one is located just south of Guili Plains near the cliffside. You need to help it defeat a strong enemy. It's located in the southeast part of Guili Plains; turns out it's a horde of Treasure Hoarders. Defeat them, then talk to the Hilichurl to complete this segment. It'll give you a keyword "Unta nunu", which means "late night".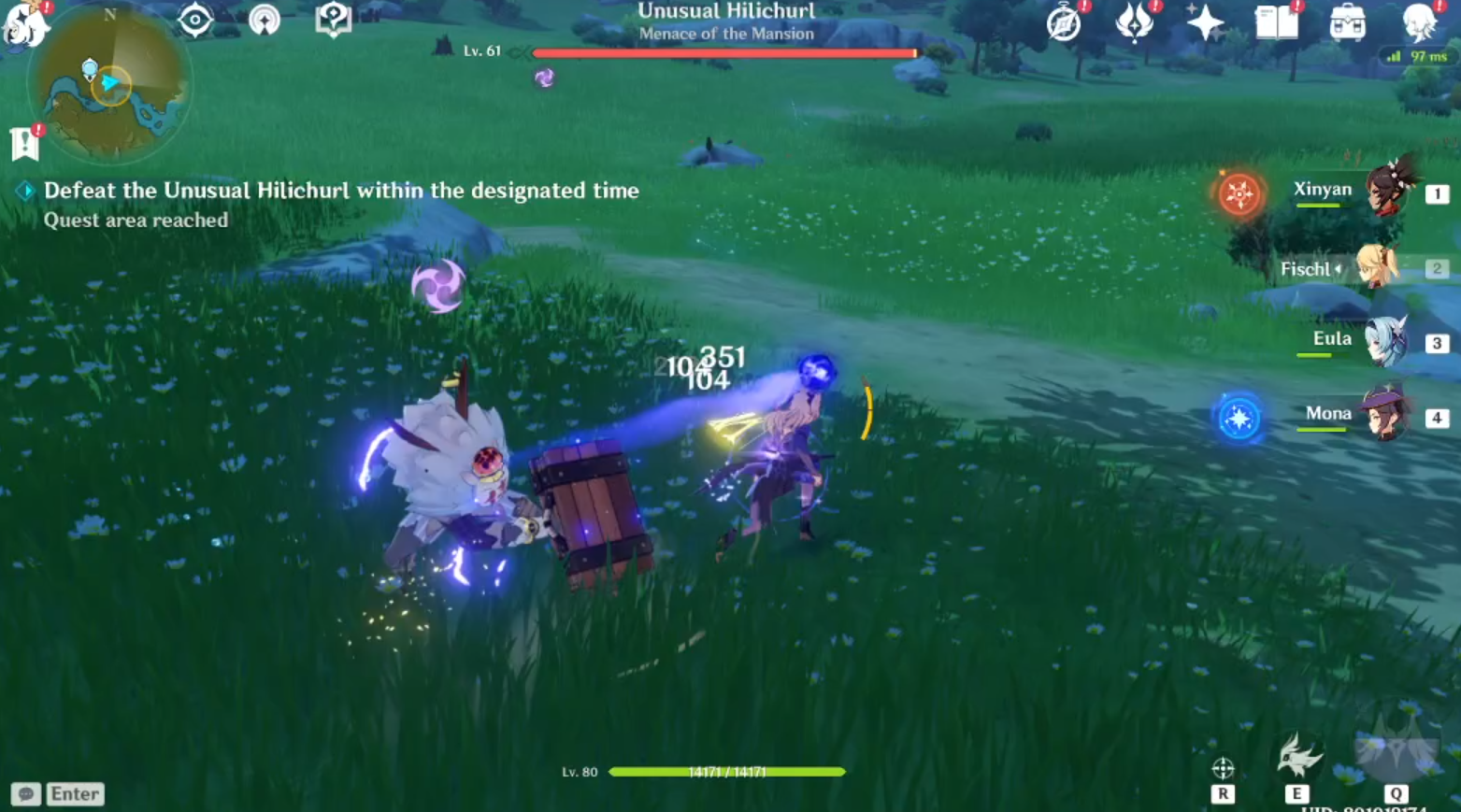 You now can find the Unusual Hilichurl. Head to the Windrise Statue of the Seven at late night (around 11pm), and you'll find the Unusual Hilichurl nearby. Fight it and defeat it.
Second Unusual Hilichurl
To get info on the second Unusual Hilichurl, you'll need to search for a friendly Hilichurl at the far east of Jueyun Karst, at a high area near the shoreline. The Hilichurl will ask you to defeat enemies before forking over its information.
After you've defeated its foes, it'll direct you to another Hilichurl located south of Galesong Hill. It'll also ask you to, surprise surprise, defeat some foes nearby the area; east of where you're at. Kill the enemies and report back to the Hilichurl.
It'll give you a phrase: "Unta mosi dada". This means the Unusual Hilichurl will appear between lunch and evening (12pm to 5pm). Search for the Unusual Hilichurl way south of Guili Plains (at the cliffside close to the sea) around that time.
Third Unusual Hilichurl
The first info Hilichurl will be at the west bit of Stormbearer Mountains, near the sea. Kill enemies for the Hilichurl; it'll tell you to go meet its friend at the southeast part of Mingyun Village atop a cliff.
The next Hilichurl will ask for "celi lata". Give it something that emits light but not heat, like a firefly or small lampgrass. Once that's done, it'll tell you where and when to find the next Unusual Hilichurl: "Unta nunu"/"late night" at Stormbearer Mountains.
Fourth Unusual Hilichurl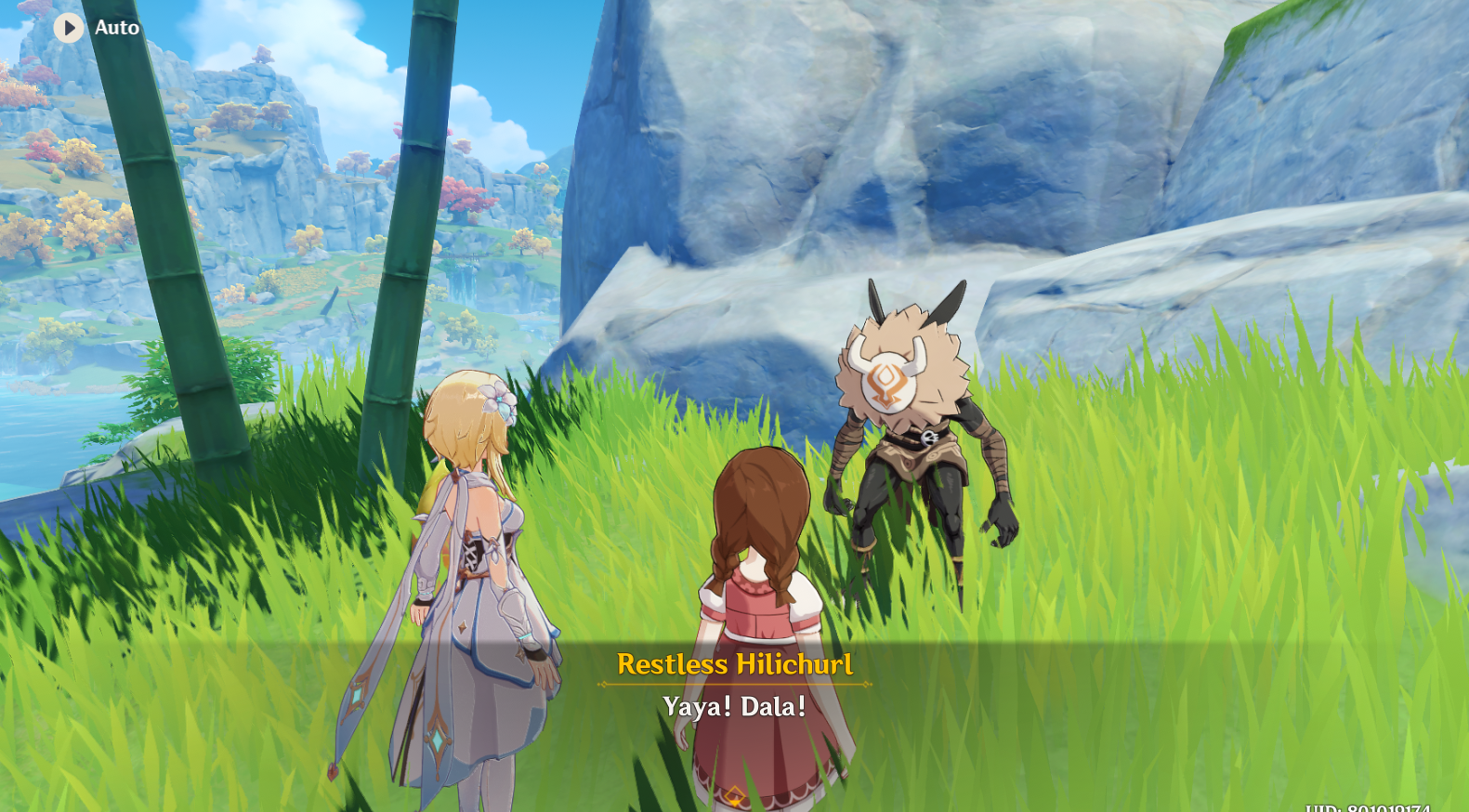 Your first Hilichurl narc is southwest of Qingce Village. It'll ask for a "gusha celi boya", which means "red vegetable" (like a carrot or tomato). The next Hilichurl is at Wolvendom. It will ask for "Lata Boya sada", which means "hard blue object" (like a blue mineral chunk).
The next unusual Hilichurl will appear at noontime in the area near the Stone Gate teleport waypoint.
Fifth Unusual Hilichurl
The first informant for this quest is north of Dawn Winery, above the cliffside. Kill the monsters for the informant and it'll tell you who to talk to next.
The second informant is at the northwest part of the map, above Mt Aocang. It'll ask for "kucha gusha", which means "seed" (like a Dandelion Seed).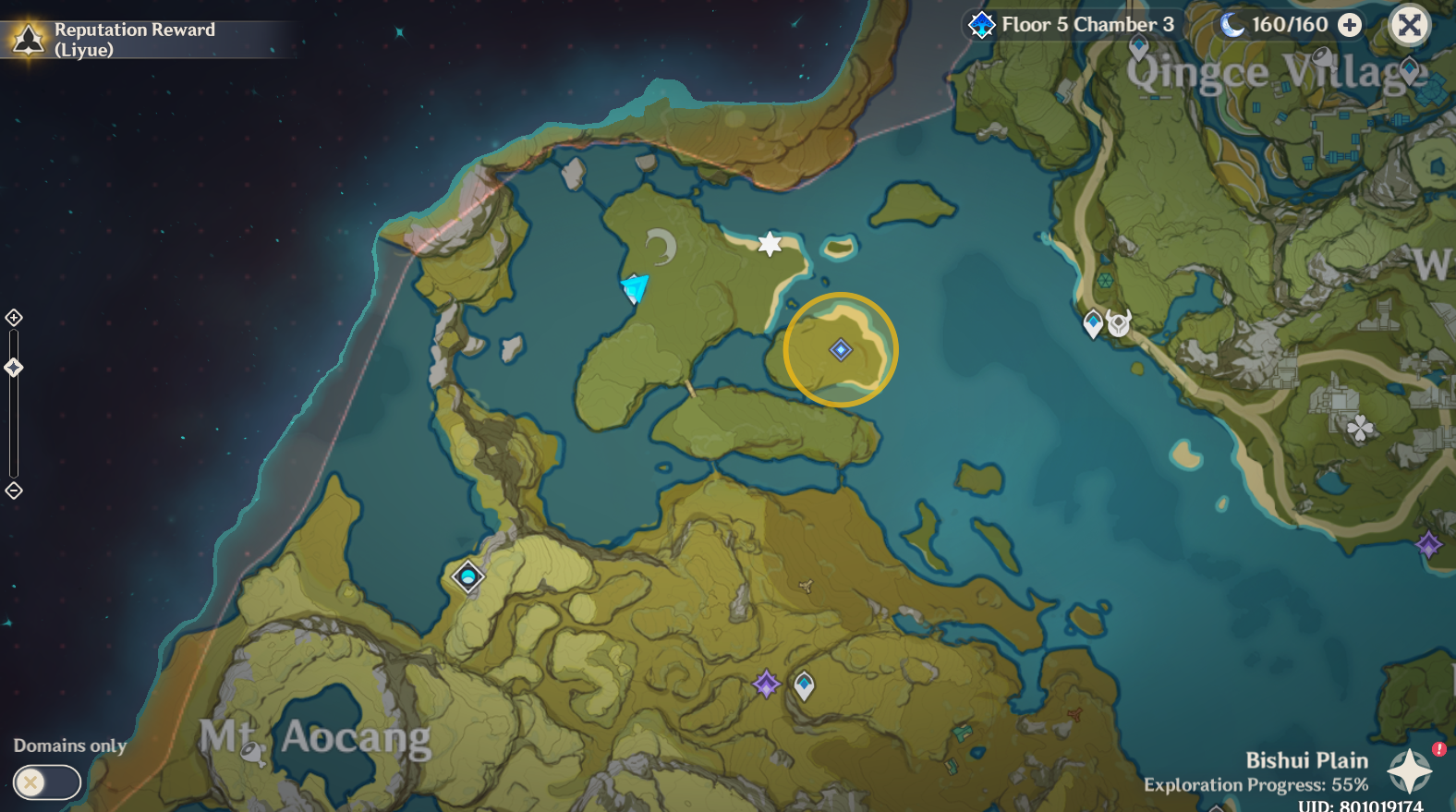 Head to the Tianqiu Valley at late night (before midnight) to find the next Unusual Hilichurl.
Sixth Unusual Hilichurl
Head to Cape Oath (Northeast section) for your first Hilichurl narc. It wants "upano" which means "flying insect", so give it a butterfly or something similar.
The second informant is northwest on Dunyu Ruins, on top of a ledge. Go kill off the enemies for the informant, and it'll give you the following Unusual Hilichurl information: find it at the northeast bit of Cape Oath during lunch/afternoon hours.
Seventh Unique Hilichurl
Head to the first informant south of Jueyun Karst. It'll ask for "gusha unu boya" which means "yellow vegetable/plant/fruit".
The next informant is north of Wyrmrest Valley, across the river. Kill its requested targets, and it'll then give you the location of the final Unusual Hilichurl: in Cuijue Slope during morning hours.